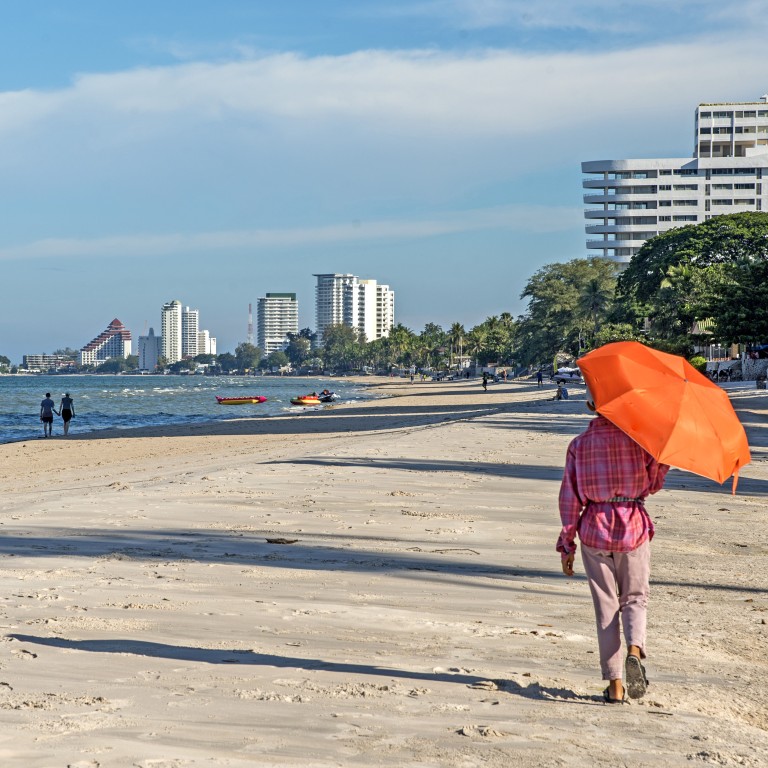 White-sand beach, golf, fabulous food – Hua Hin in Thailand has a lot to offer visitors, if you're happy with pines rather than palms
The attractions of Hua Hin, four hours south of Bangkok, include a 5km white sand beach, golf courses, amazing street food and a nearby national park
Don't expect palm trees, though, or water as clear as around the Thai islands; traffic noise can be an issue, and stray dogs can be a nuisance
The Thai seaside city of Hua Hin received the royal seal of approval as long ago as 1923, when King Rama VI built a summer palace in the area.
Constructed entirely of teak, the aesthetically soothing property is open to the public and easy to get to – assuming the tuk tuk or taxi driver understands your attempts to pronounce Maruekhathaiyawan Palace.
Nowadays, the Gulf of Thailand resort is a popular spot for ordinary commoners – from foreign tourists and retirees to Thai holidaymakers and weekenders from Bangkok, which is three to four hours away by taxi, minibus or train.
For families and beach bums, Hua Hin's 5km (3.1 miles) of squeaky white sand is the main draw.
In early morning and late afternoon it becomes busy with walkers who, fitness levels permitting, stroll all the way to Wat Khao Takiap, at the southern end of the bay.
From the hilltop Buddhist temple there are sweeping views the length of the beach. And if the kids (or you) are too tired for the return journey, you can head back to your hotel on horseback (300 baht/US$7.90 for 30 minutes).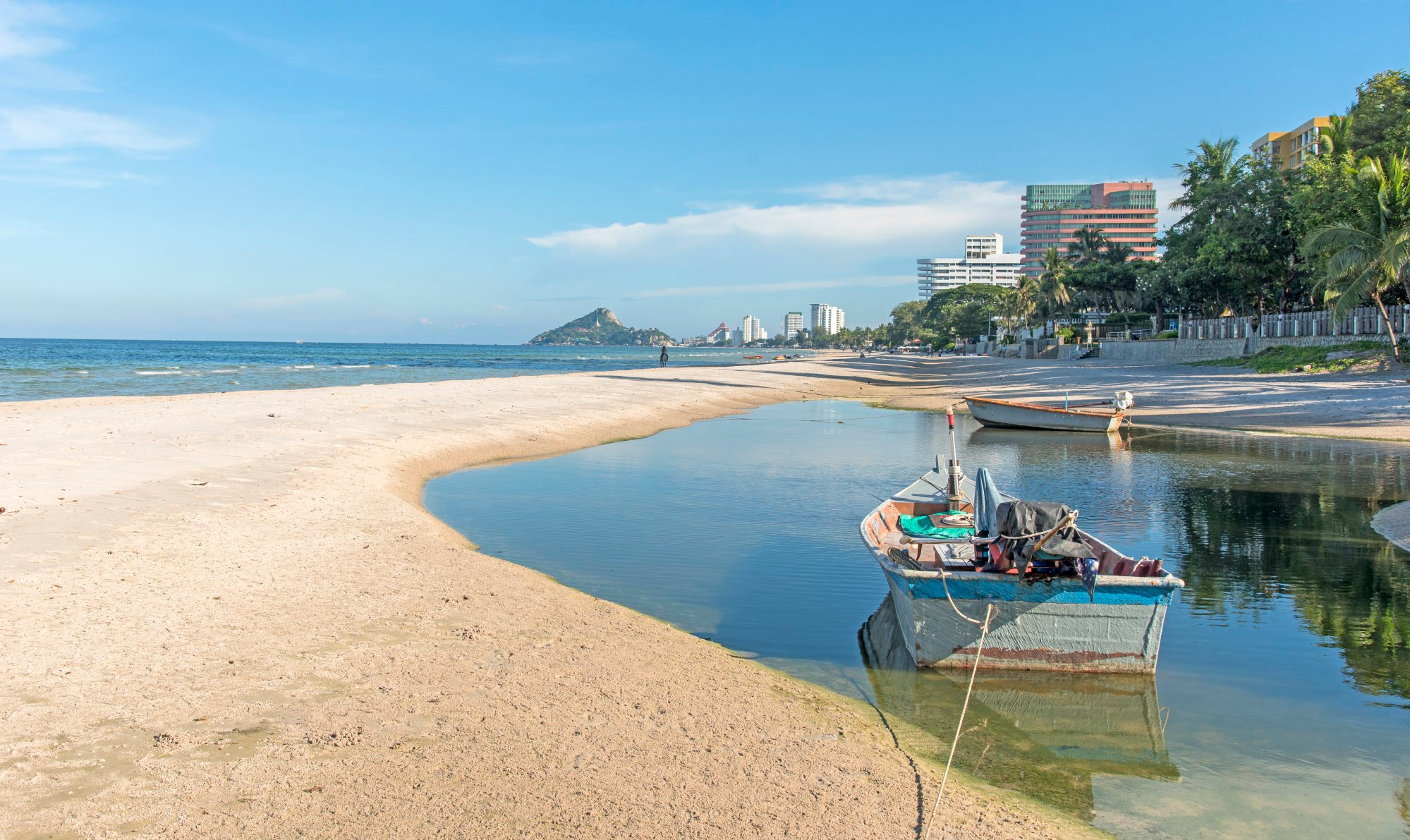 If you're after some exercise but don't fancy clambering up to the top of a temple, how about a round of golf?
Designed by a Scottish railway engineer and opened in 1924, the same year as the summer palace, the Royal Hua Hin Golf Course is the oldest in Thailand. Today, there are a number of international venues to choose from.
Hua Hin is also a great place for foodies. At dusk, when balmy daytime temperatures give way to cooler evenings, beachfront hotels organise barbecues on the sand and seafood restaurants on stilts reel in customers with aromas of smoked prawns, grilled squid, curried crab and stir-fried clams.
Hua Hin has amazing street snacks. The Soi 88 outdoor food court attracts a mix of locals and out-of-towners, and cooks serve up tasty appetisers for a few baht at the night market.
There are also food courts in the Bluport and Market Village shopping centres, and stallholders prepare freshly cooked dishes at Cicada, a weekend craft fair for local artists.
To underline Thailand's culinary pedigree, khao soi, a coconut curry noodle concoction from the north of the country, was recently ranked the world's best soup by TasteAtlas.com.
For a change of scenery, head 30 minutes south of Hua Hin to the sleepy town of Pranburi, where pine trees fringe a long, crowd-free stretch of golden sand, and river cruises offer an opportunity to soak up rural landscapes. The town has an array of cafes, restaurants and more street food.
A further 30 minutes south is Khao Sam Roi Yot National Park. With beaches and boardwalks, 600-metre limestone cliffs and the much-photographed Phraya Nakhon Cave, the picturesque attraction feels a world away from the bright lights of Hua Hin.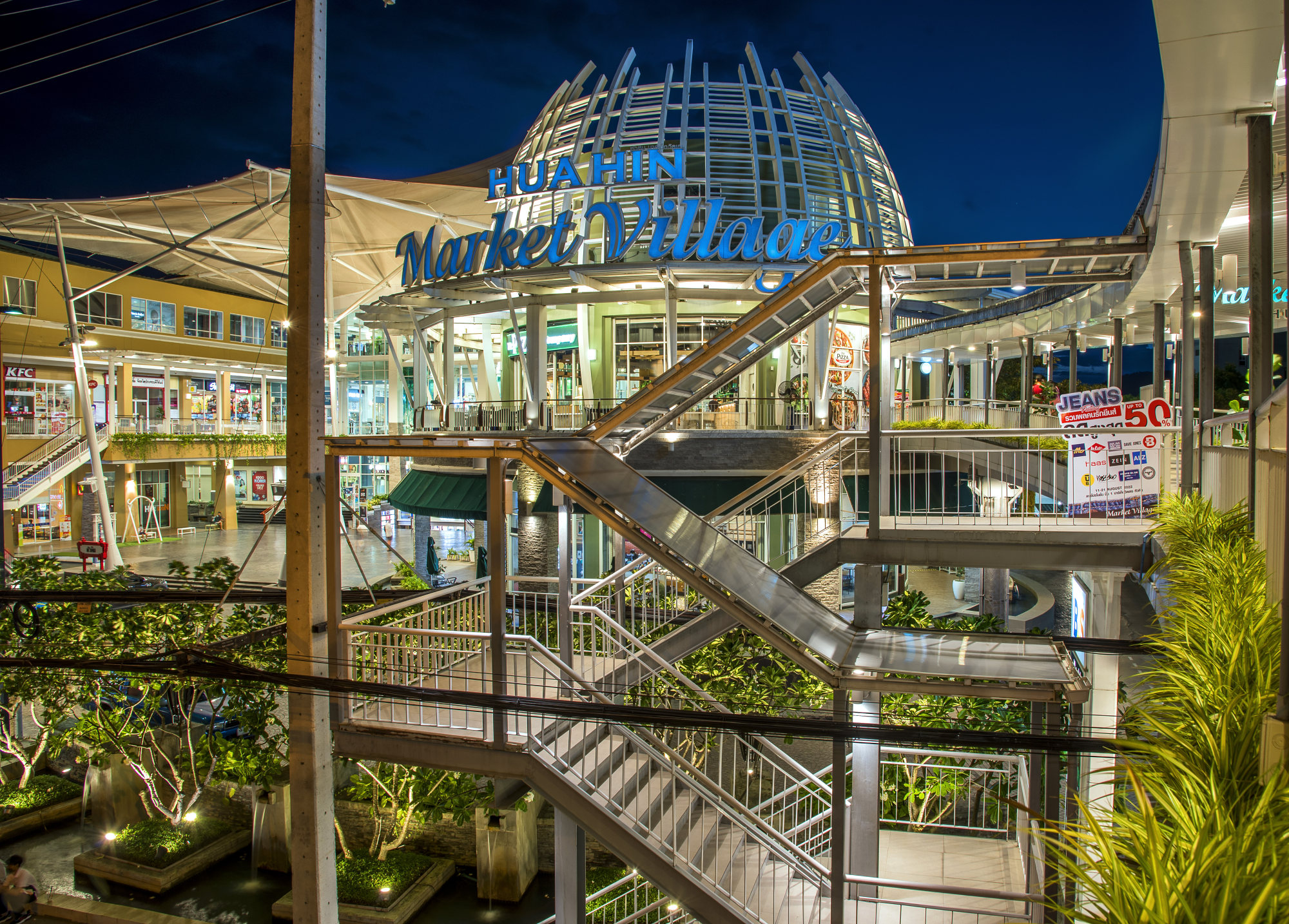 Not so hot
Bear in mind that September and October are Hua Hin's wettest months. It doesn't rain all day every day, but be prepared for short, intense downpours that can result in serious flooding.
Much online debate is devoted to whether Hua Hin is a heavenly holiday haven or an unremarkable beachside city. Negative comments range from "uninspiring beach town" and "Ho Hum about Hua Hin" to "what an awful, awful place!"
Part of the reason some keyboard warriors are so critical in their reviews is that they arrive expecting a tropical island atmosphere, with translucent turquoise seas and a palm-fringed beach.
Admittedly the water clarity isn't in the same league as Koh Phi Phi or the Andaman Islands (where is?); you won't see people snorkelling, and as mentioned, Hua Hin's beaches tend to be backed by pine rather than palm trees.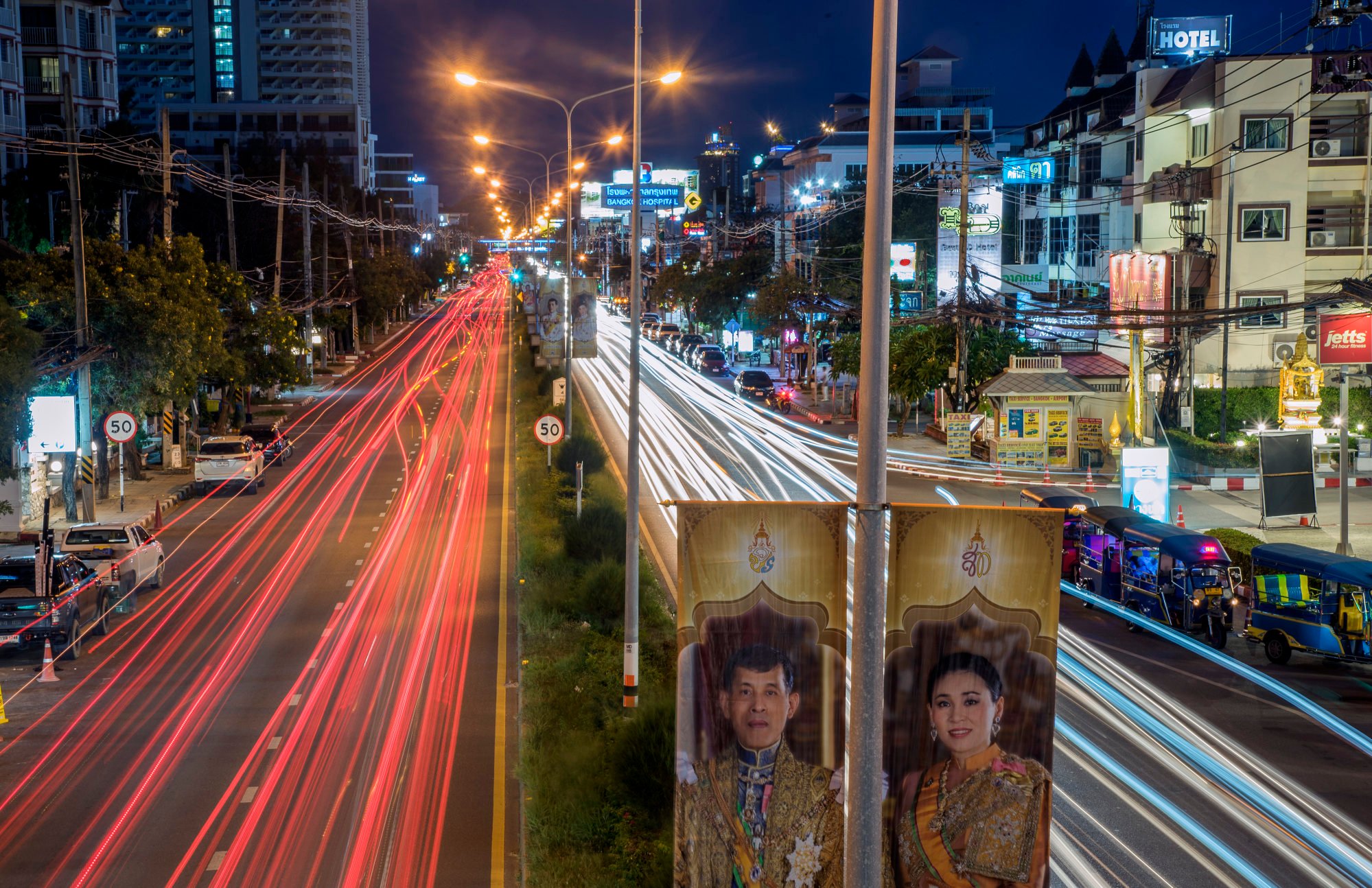 Another reason Hua Hin doesn't feel like a typical castaway island is that you never seem to be far from the racetrack that is Phetkasem Road, aka Route 4. The Bangkok-to-Malaysia artery is one of the busiest roads in the country and Hua Hin has developed alongside it.
On the plus side (for some, anyway), it's Route 4 that brings the free-spending domestic tourists down from Bangkok every weekend.
Hotels fill up and the place gets crowded, but there's always space to stretch out on the beach – even if some foreigners pooh-pooh the idea. Talking of which, problems with horses defecating on the sands appear to have been solved. The handlers now carry poop bags.
Stray dogs are another animal issue. Walking along Hua Hin's quieter streets and alleys at night means running the risk of encountering mangy, sometimes aggressive canines. Buddhism calls for compassion and prohibits the killing of animals unnecessarily so the dogs continue to multiply.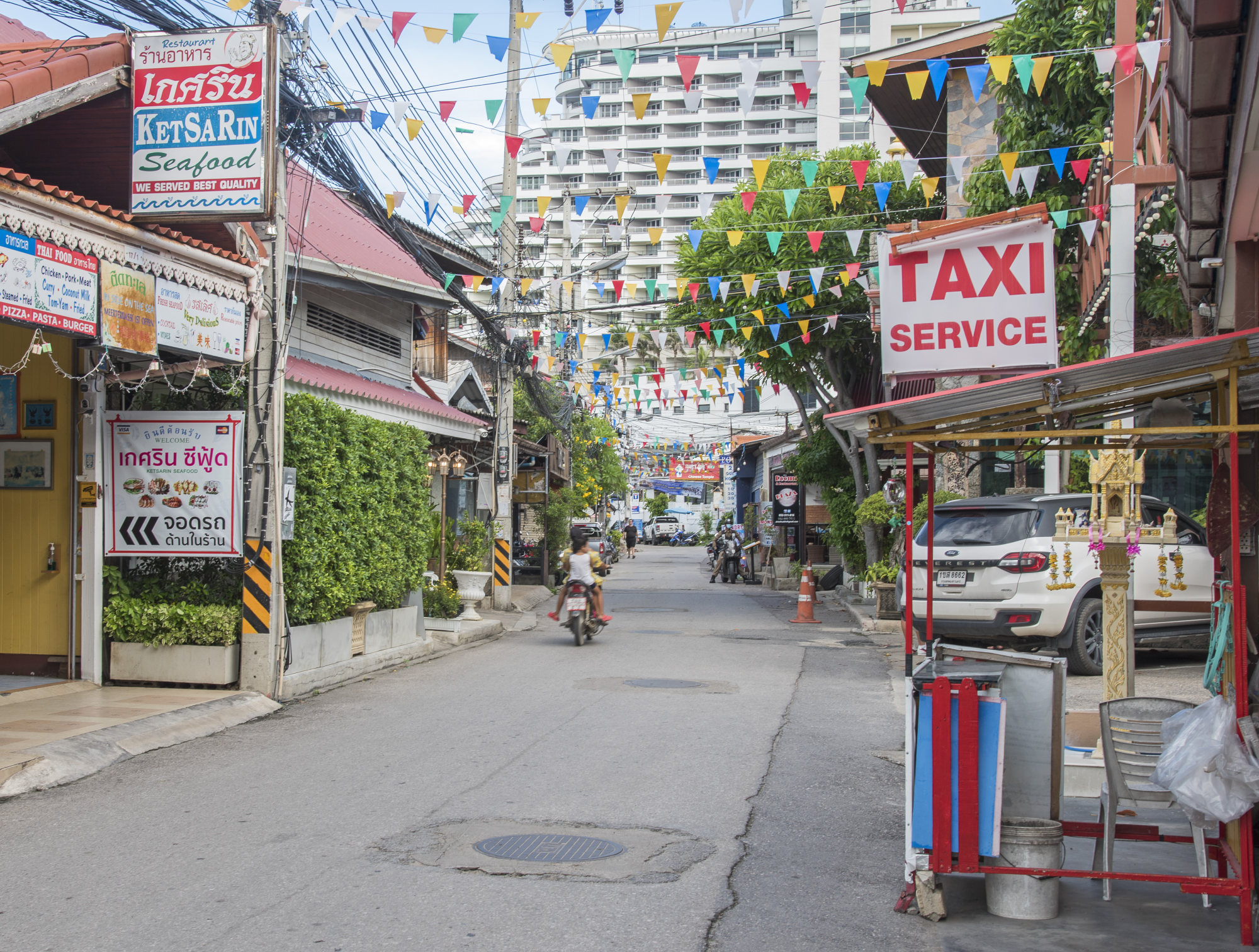 Also on the subject of unpredictable animals – be on your guard after huffing and puffing up the steps to the summit of Wat Khao Takiab, as you'll encounter dozens of wild macaque monkeys. Touch or tease them and they're likely to bite.
None of Hua Hin's assorted shortcomings have discouraged authorities from pressing ahead with plans to upgrade and expand its underused airport.
The city is staking its future on Asian holidaymakers, and intends to handle direct flights from countries within a six-hour radius of Thailand, such as China, South Korea and India. The aim is to fly in one million passengers by 2025 (compared with 45,000 in 2019).
Many locals can't wait, of course. Tourists bring jobs and after two years of Covid restrictions, an influx of visitors from who-cares-where will be welcomed by hospitality industry stakeholders.
A huge increase in visitor numbers is likely to turn off those looking for the next undiscovered slice of paradise. Good luck with that in Thailand.
Post-Covid recovery
Thailand recorded 3.78 million overseas arrivals from January to mid-August, compared with a whopping 40 million international visitors in 2019. According to the Bangkok Post, 80 to 90 per cent of tourism-related businesses nationwide have closed.
The Thai government eased entry requirements on July 1, but it will be some time before tourism in Hua Hin and other former tourist honeypots returns to pre-pandemic levels.