Tourism
Get more with myNEWS
A personalised news feed of stories that matter to you
Learn more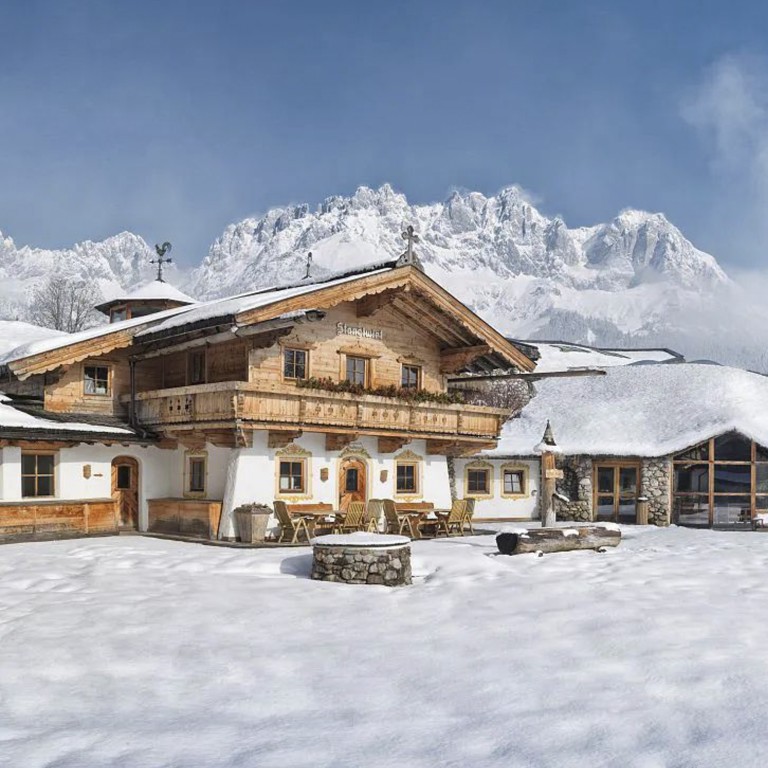 4 of the best hotels in Europe for family holidays, perfect for everyone from kids to grandparents
The best chance of having a successful multigenerational family holiday is by visiting family-run hotels, an experienced planner of such trips says
These four family-run hotels, in Austria, Switzerland, Italy and France, will see guests of all ages having a great time
When it comes to European family holidays, it's hard not to think of the cult film National Lampoon's European Vacation (1985).
For those who didn't grow up in the 1980s or don't find slapstick comedies funny, the movie follows Clark Griswold and his family on a chaotic tour around Europe. Like most family gatherings, tensions arise with each family member wanting to do something different and relationships are tested.
As someone who plans her own yearly multigenerational family holidays to Europe, I can't help but laugh at our usual chaos (even if, at the time, I find more pleasure in a scalding Finnish sauna than I do mediating between family members).
Like most Asian families who go on overseas holidays with their parents, grandparents and children, mine clashes over what time to have breakfast, or whether the morning should be spent mountain hiking or swimming in a nearby lake.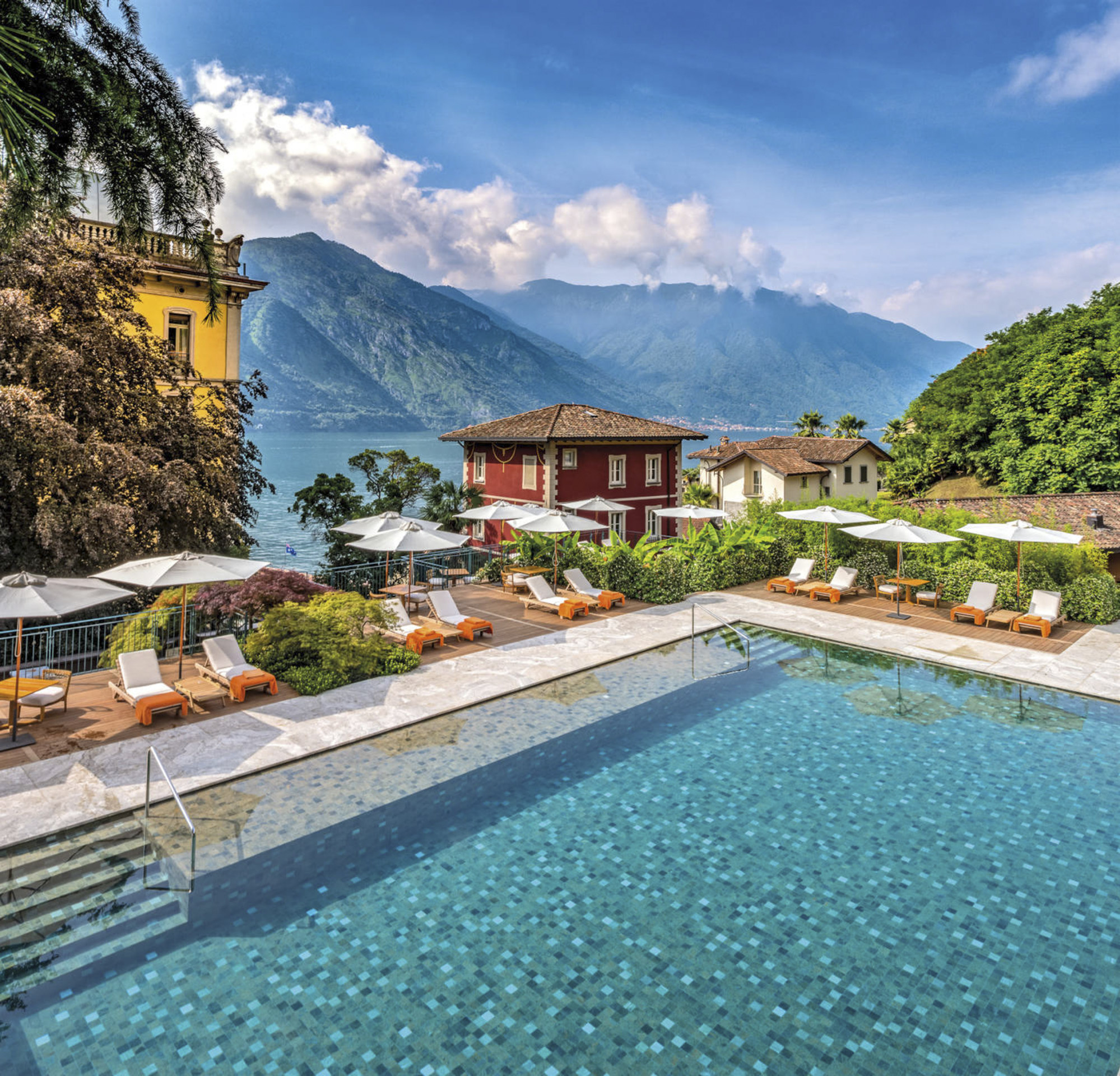 However, I have learned the best chance of having a successful and tantrum-free holiday is by seeking out family-run and operated hotels. It makes perfect sense: the owners of family-run hotels, more often than not, bring their own family values to the establishment, instilling a more genuine and down-to-earth approach.
Space is a key factor in the success of a well-run, family-operated business. Not only do rooms tend to be larger, but many such hotels have adjoining suites for children and parents, meaning families are not forced to spend more time with each other than they wish.
So, as a potential aid to an argument-free multigenerational trip to Europe, here are a few family-run hotels that have been road-tested by my own.
1. Stanglwirt Resort, Austria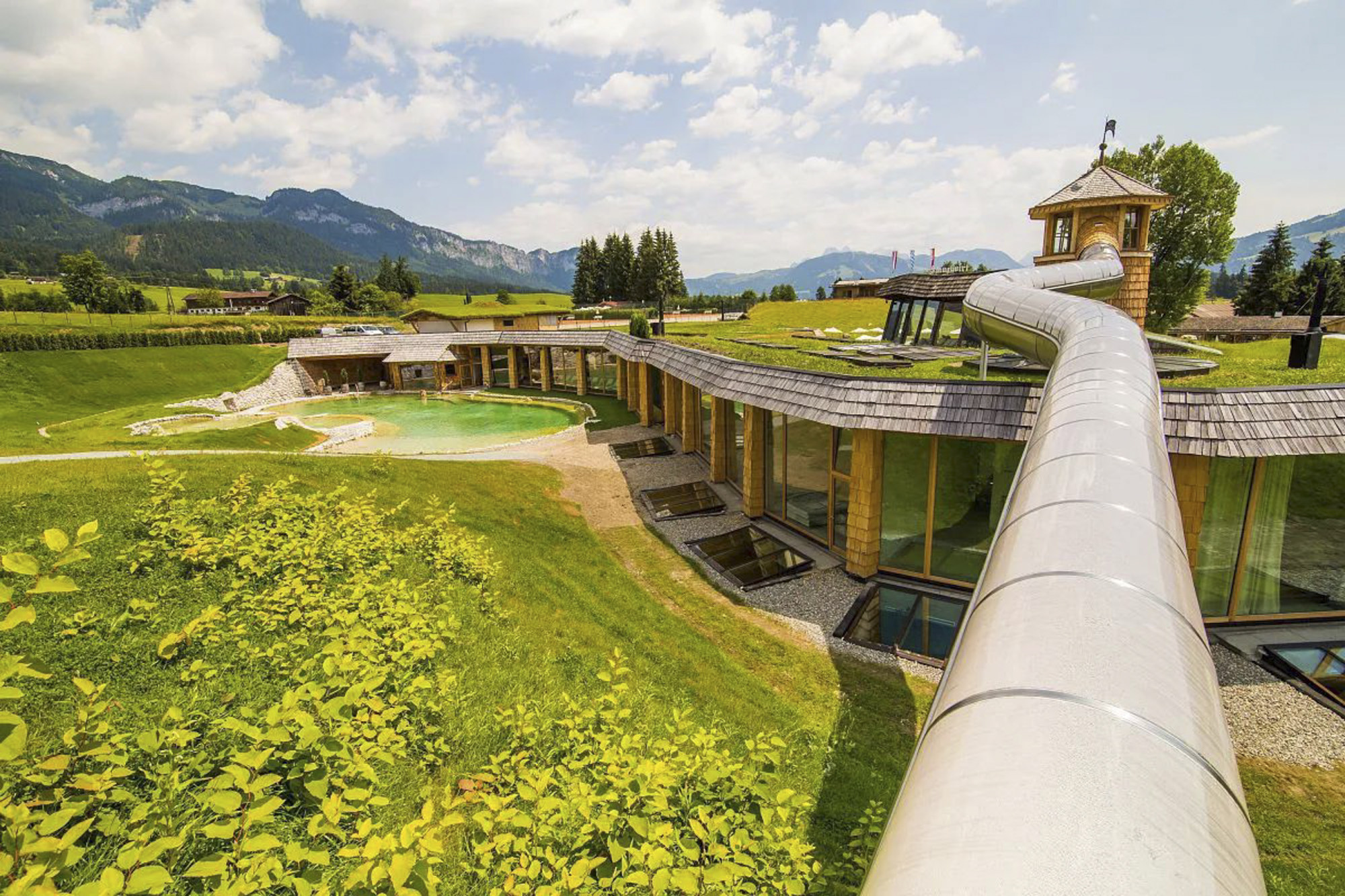 Regularly regarded as one of the best hotels in Europe by the judges of annual spa awards, the Stanglwirt Wellness and Bio-hotel is not widely known outside the continent – but it deserves to be.
The Stanglwirt has been a farm since 1609 and is currently run by the 10th generation of the Hauser family, who have transformed the modest organic smallholding in the Austrian Alps into an exhilarating family retreat.
"Family is an extremely important value for the Stanglwirt," says Maria Hauser, a daughter of the current owners. "We consider all our 320 team members and all our guests, as well as the 160 animals living on-site, as family as well.
"We often say, 'At home at the Stanglwirt,' and we have made that our official slogan."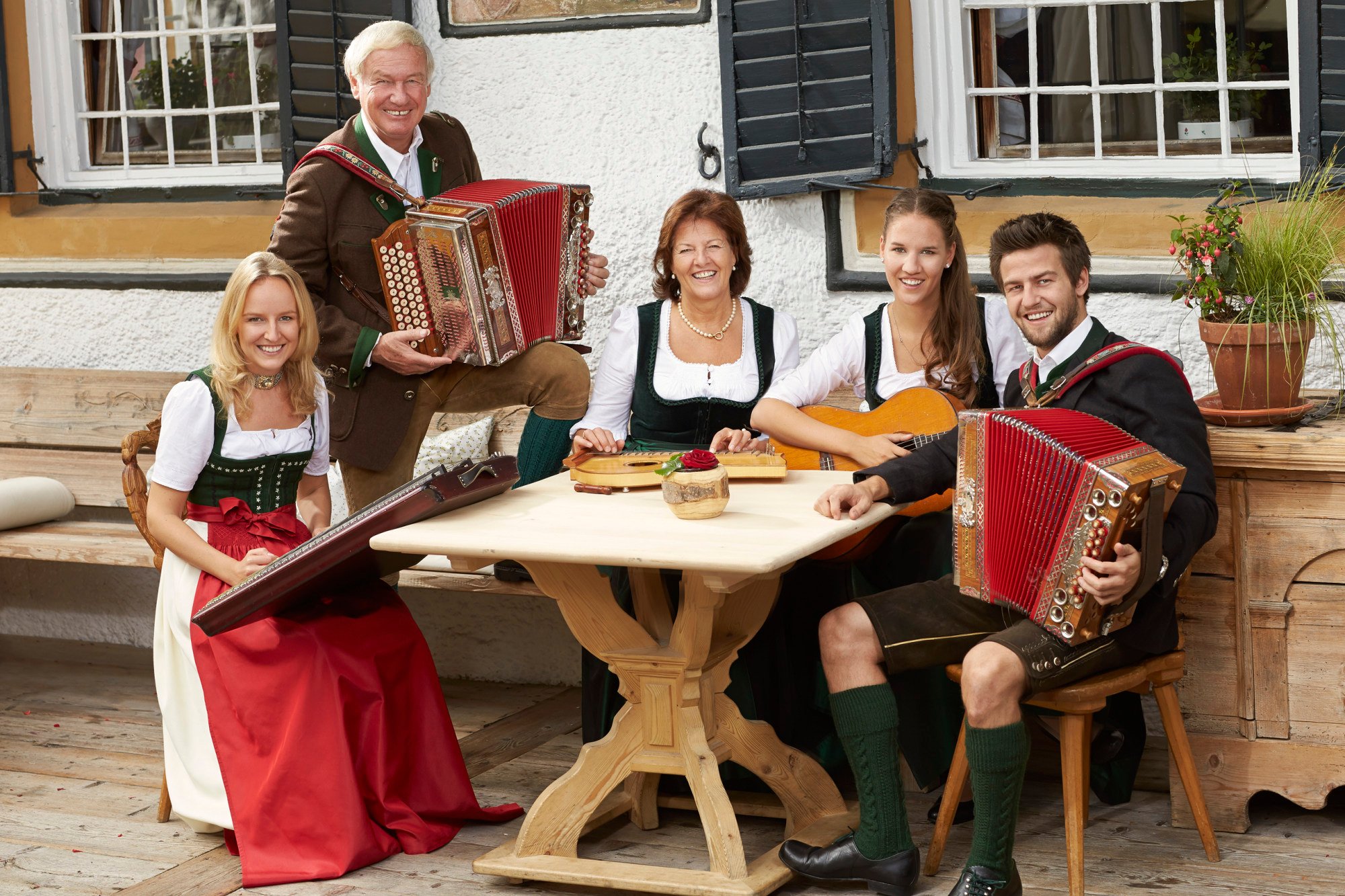 Young visitors have access to their own water park with whirlpool and 120 metre-long (394 foot) slide, and adults have an 18,000 square metre (194,000 square foot) wellness centre, which includes five saunas, a waterfall grotto and a naked bathing area, which my parents – familiar with Chinese hot spring culture – indulged in, despite being a bit shy at first.
Activities range from training with professional boxer Björn Schulz and playing tennis and golf under the watchful eye of a former pro player to indulging in the hotel's many signature spa treatments.
Owners Balthasar and Magdalena Hauser take guests on hiking tours while their children, Maria, Elizabeth and Johannas, run hotel operations, the stables and the agricultural side, respectively.
2. Hotel Schweizerhof Lenzerheide, Switzerland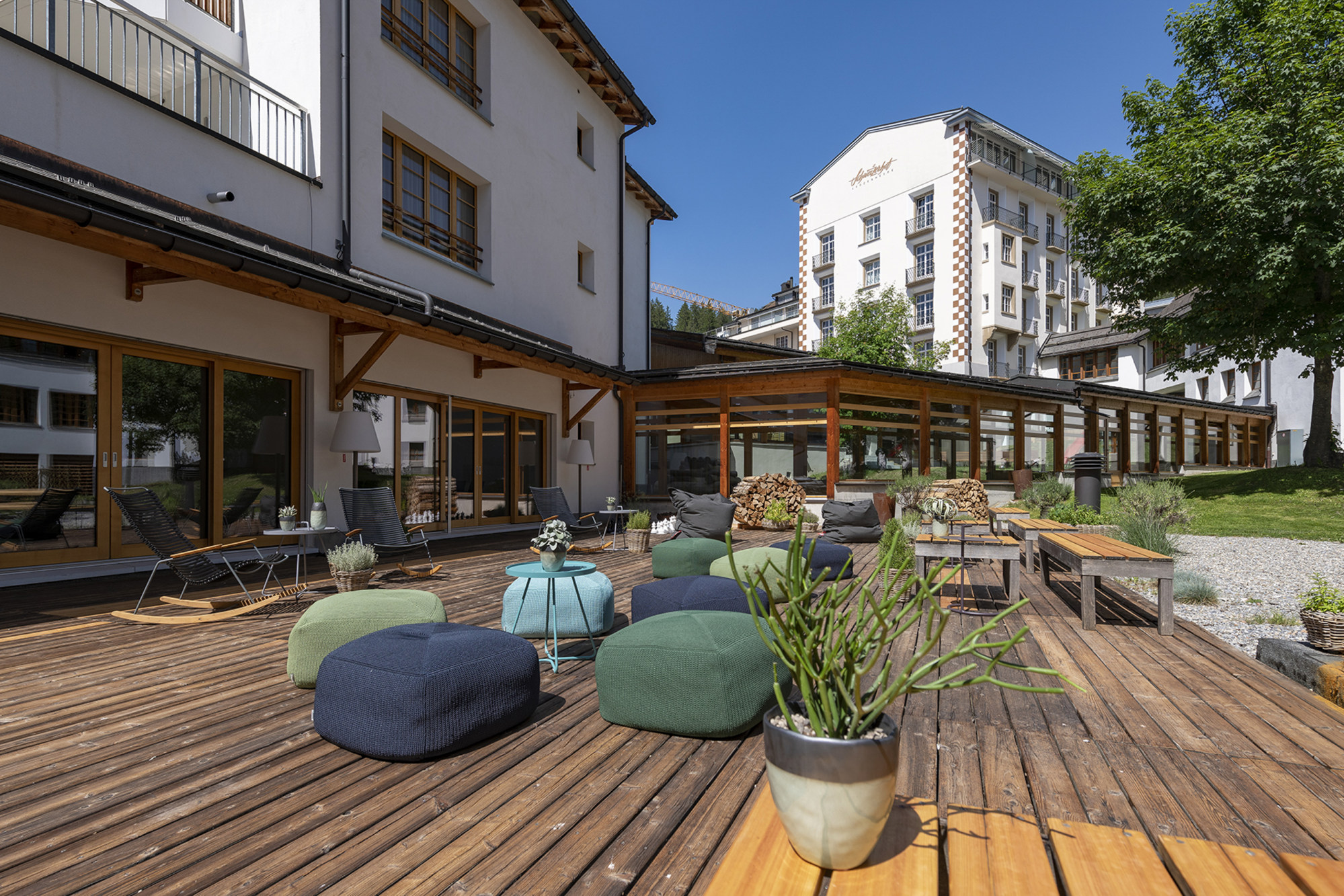 Claudia and Andreas Züllig became hoteliers in 1991, after visiting the German-speaking part of Switzerland and falling in love with Hotel Schweizerhof, which had opened in 1904.
The development of the property has seen it become more than just a place to sleep but also a cultural destination for the residents of the Graubünden canton, who are made welcome at many of the events held for guests throughout the year.
Claudia is the heart and soul of the establishment, and has created a hotel that incorporates culture, art and wellness in a mountain resort setting. When the last bookshop in the town of Lenzerheide closed, for instance, she opened a small bookstore in the corner of the hotel to compensate.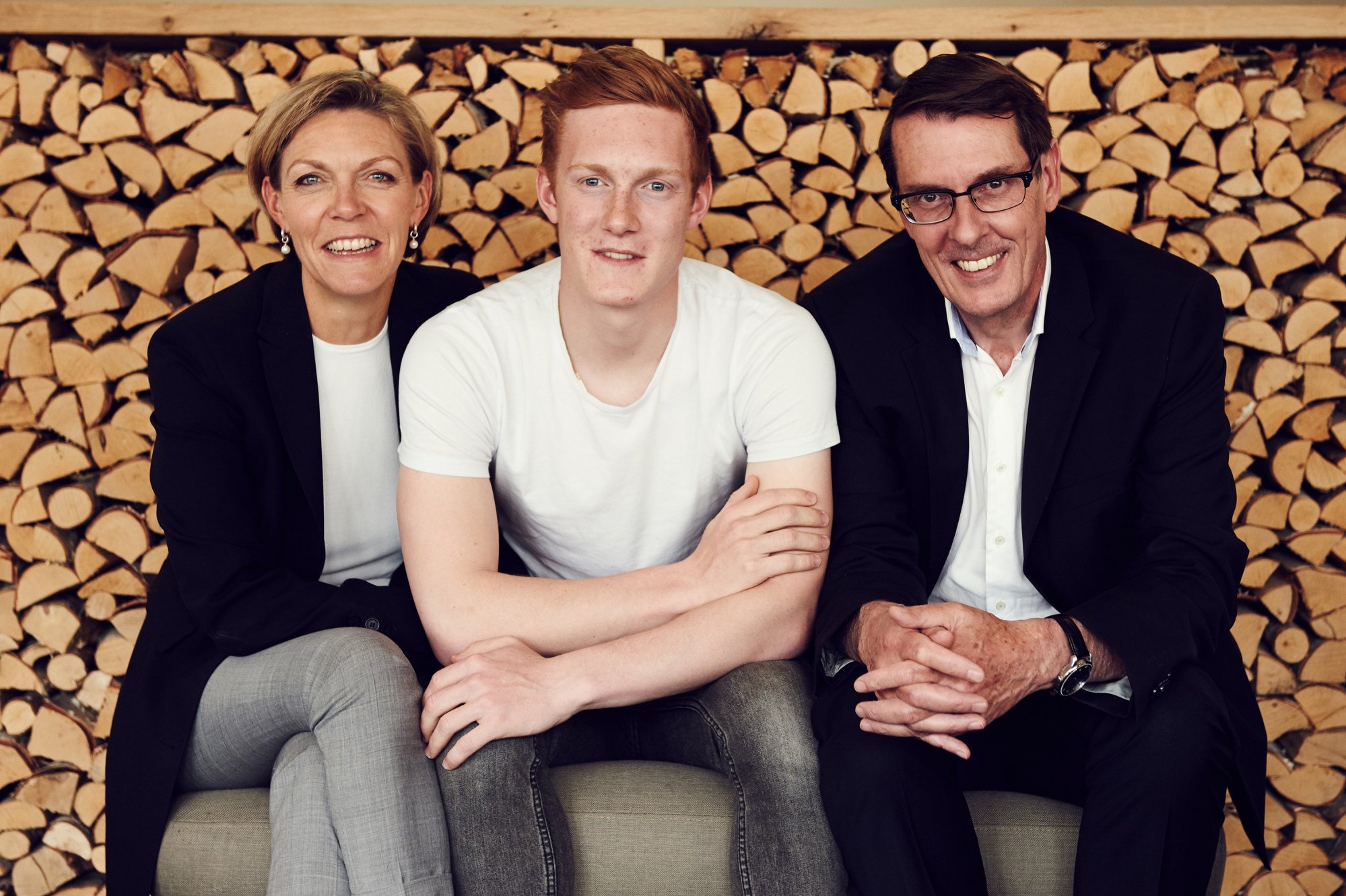 Also on-site is a 1,500 square metre spa with hammam for parents to escape to and the hotel has both summer and winter activities for children: cross-country skiing in the snow and mountain biking in the warmer months.
"We have many returning guests: young parents who spent their holidays with us as children themselves come with their offspring," says Claudia. "For them, our house is part of a childhood memory that they bring back to life. That touches me and probably the fact that we put our heart and soul into our work and really enjoy it makes it easy for our guests to return."
My mum loved having Heidsee Lake, forests and a nature park on the doorstep of the hotel for her after-dinner walks, which most Asian mothers consider mandatory after a hearty meal. Ours often involved capuns – a Swiss dish reminiscent of "cat's ear" in China – in the hotel restaurant, Allegra und Stübli.
3. The Grand Hotel Tremezzo, Italy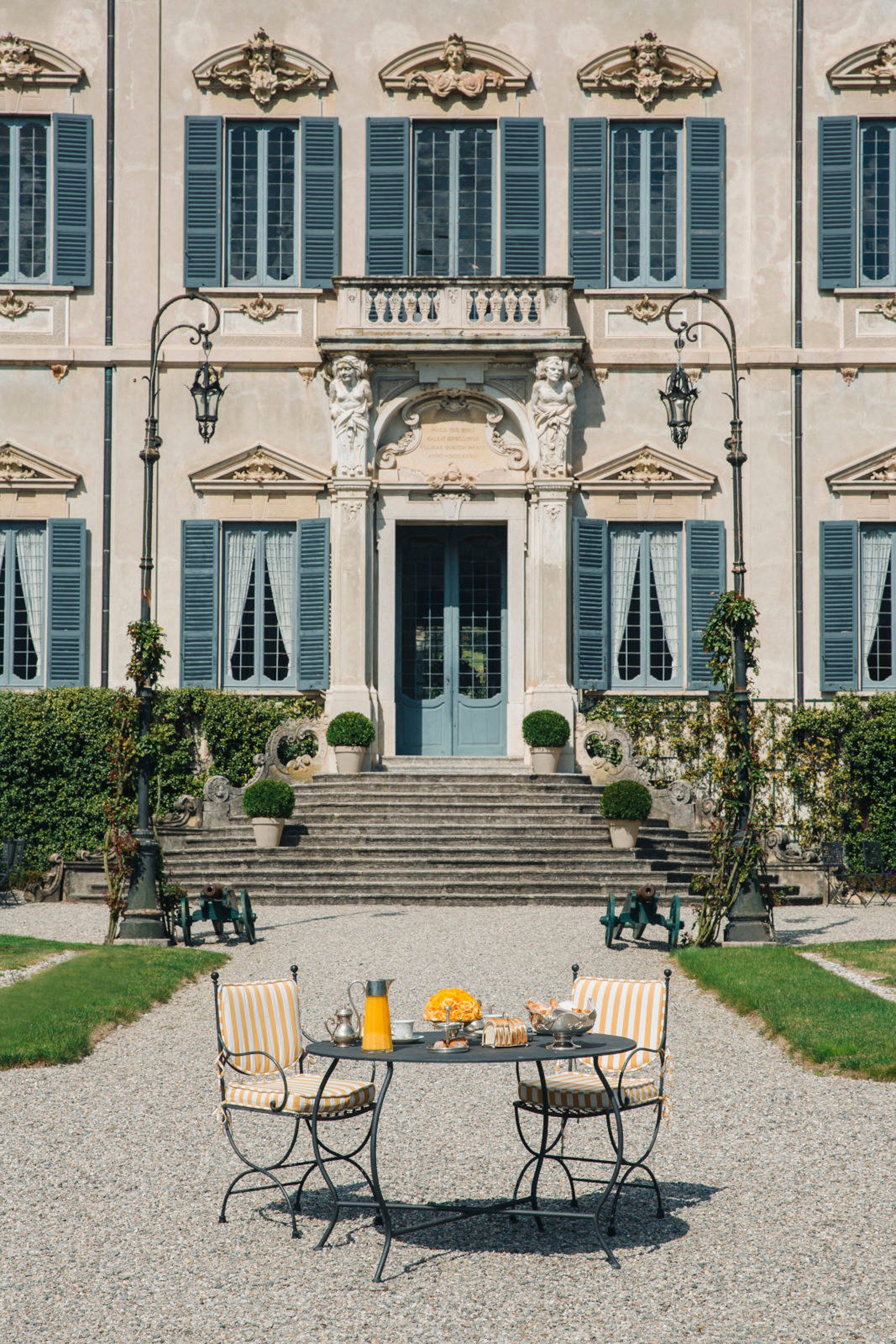 Lake Como is a celebrity magnet but perhaps its shiniest jewel is the first and grandest of its hospitality establishments, the Grand Hotel Tremezzo, which has more than 100 years of history behind it.
The art nouveau palazzo's owners recently opened a sister property, Passalacqua, but loyal guests will surely still stay in the Tremezzo, for its grandeur and the family feel the De Santises have upheld since taking over in 1975.
Paolo, Antonella and Valentina De Santis have modernised the property without losing its architectural wonder. Spending time here feels like staying in your best friend's property for the summer – if your best friend owned a historical villa on one of Europe's famous lakes.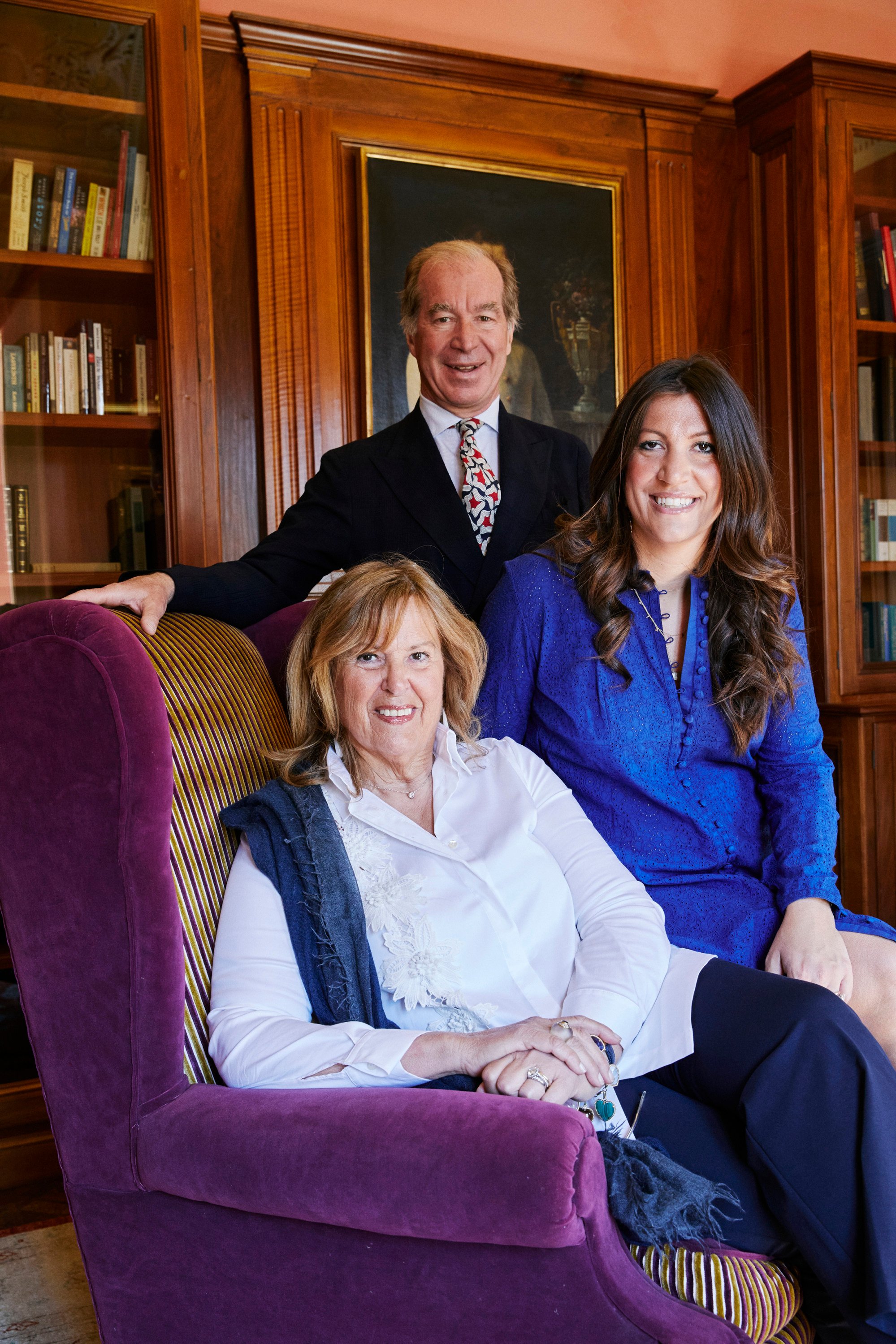 Valentina grew up on the lake and so insists on maintaining that "homey" feel. "The Grand Hotel Tremezzo is my home and we have always been a family hotel, which makes the style and the hospitality we offer so unique and different from the other hotels on the lake," says the 39-year-old.
Despite the hotel having a fine-dining restaurant, my family found the more casual lakeside Giacomo Al Lago catered better to our Asian palates, with menu items being heavily seafood based and offering the opportunity to build towers with oysters, lobster and raw fish.
4. Le Relais Bernard Loiseau, France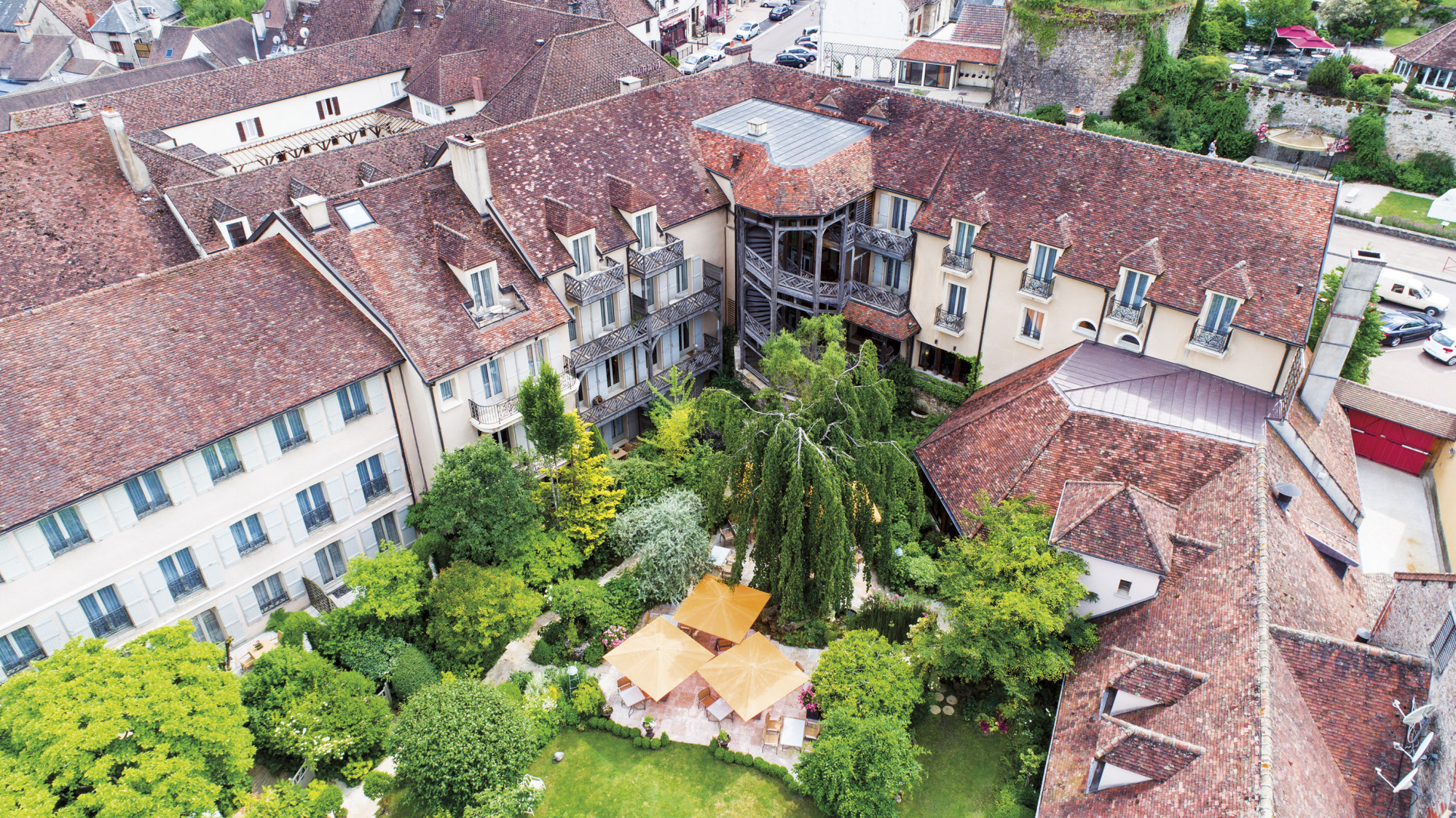 Chef Bernard Loiseau inspired the animated Pixar film Ratatouille (2007) but committed suicide following media rumours that he might lose one of his three Michelin stars.
Despite such a sad story being asso­ciated with the hotel, Le Relais Bernard Loiseau is a wonderful place for families. Located close to France's historical "vacation road" – Route Nationale 7, which takes families from Paris to the south of France, where sun, seafood and citron pressé await them during the summer – Le Relais Bernard Loiseau makes for the perfect pit stop for foodies.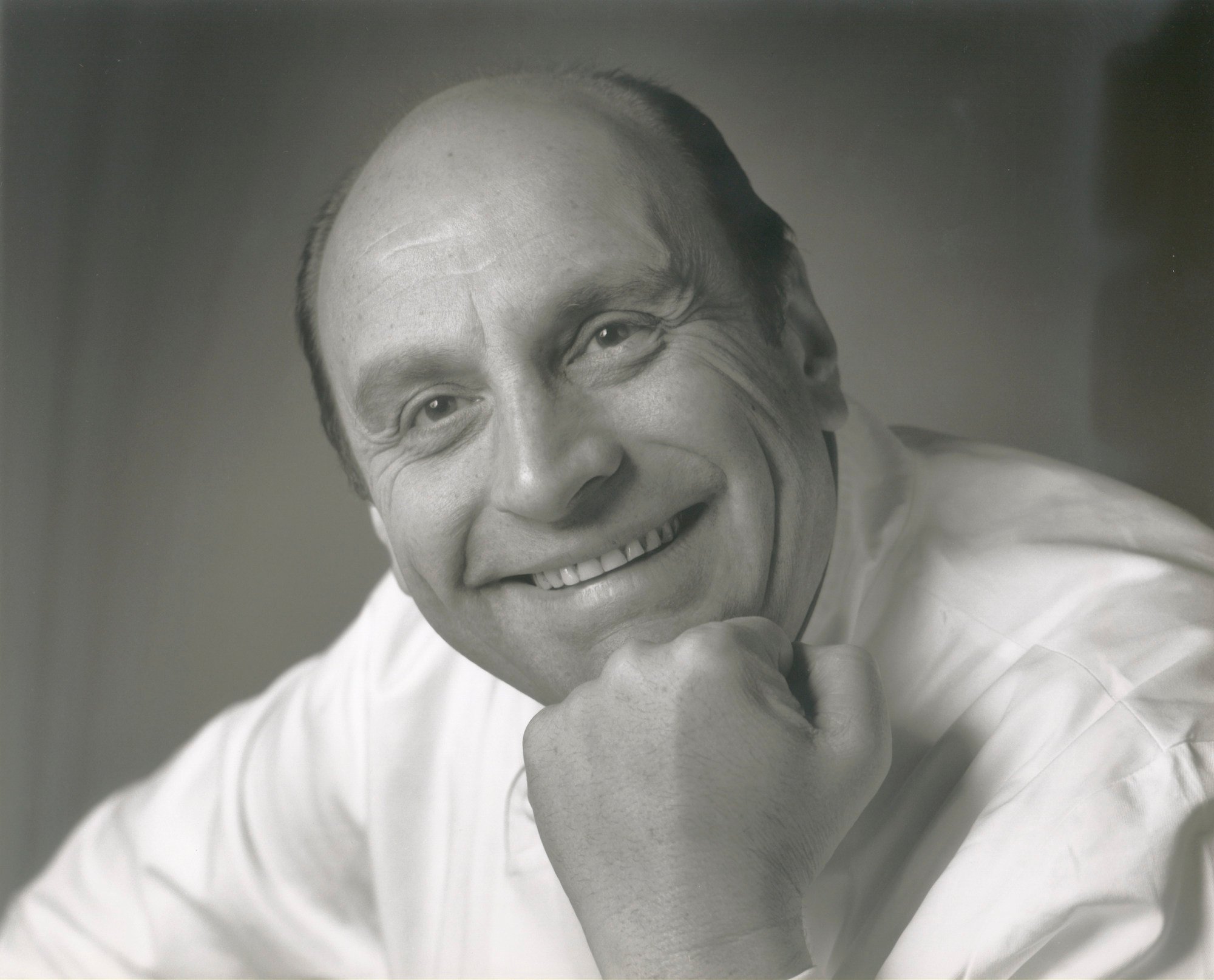 In the 1930s, it was a simple French highway motel, but the Loiseau family – the famous chef's widow, Dominique, and their children, Bérangère, Blanche and Bastien – have taken this establishment to new heights, with excellent dining experiences at La Côte d'Or, where chef Patrick Bertron has worked for 40 years (including 20 with Bernard Loiseau), and a new wellness centre for guests who choose to stay within the walls of the hotel instead of roaming around Saulieu, the small village in the Bourgogne-Franche-Comté region in which the Relais stands.
Eldest daughter Bérangère mirrors her mother's tenacity (my mum gave me more than one sideways glare on seeing how polite, respectful and obedient she was to her mother) and like a good filial daughter, looks after the hotel operations.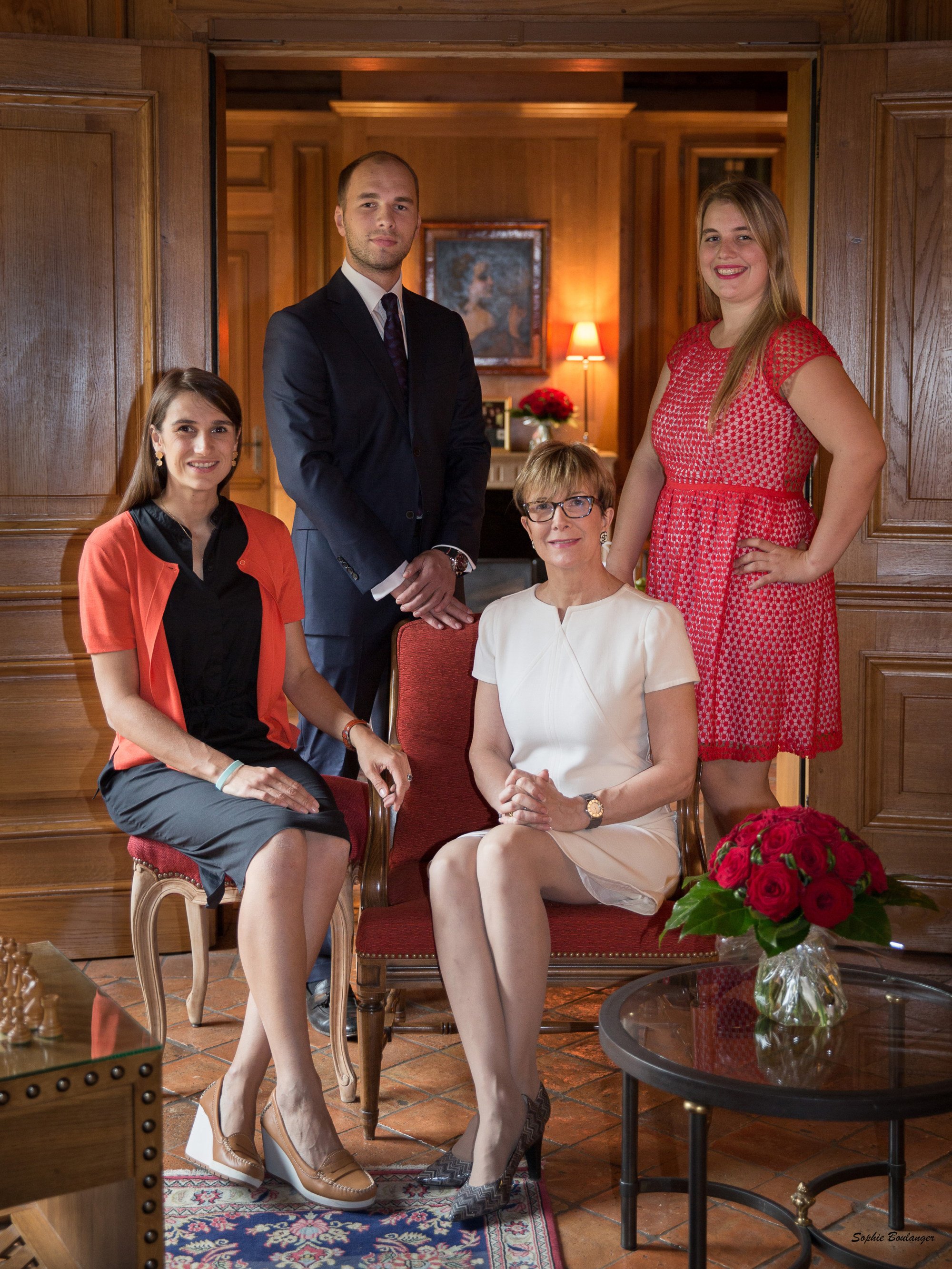 Younger sister Blanche trains in the kitchen with Bertron guiding her. "I couldn't have even dreamed it – a Loiseau in the kitchen [again], this is fantastic!" says Dominique.
"At the Relais Bernard Loiseau I want my guests to feel the Bernard Loiseau experience: this authenticity, this warmth, this history, this French art de vivre in the heart of Burgundy. The Relais is like a second home to my guests," says Dominique.
"I am tremendously happy that my two daughters are joining the business. My daughters carry their father's values within them, so I know they will do things right."