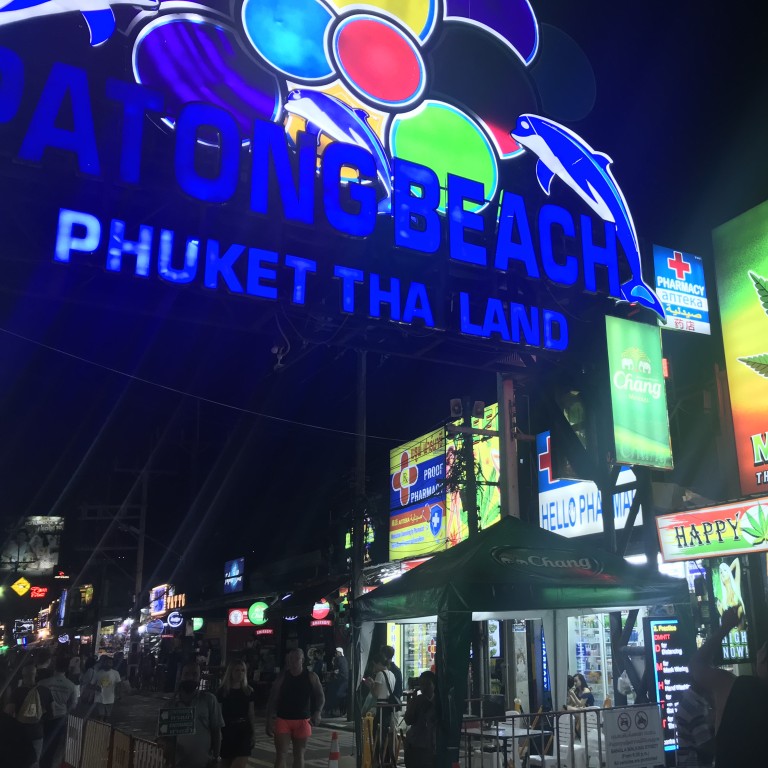 What is it like smoking marijuana as a tourist in Thailand? Weed dispensaries everywhere on a Phuket trip with a difference
Thailand recently decriminalised marijuana for medical or industrial use, and although recreational use is still illegal, cannabis shops have popped up all over
On a recent visit to Phuket, the Post investigated the new trend, visiting dispensaries, talking to tourists and workers, and sampling the goods
In June, Thailand's military junta did something so out of character, it seemed like a joke. The Buddhist kingdom that until recently had had one of the strictest drug laws in the world became the first country in Asia to decriminalise possession of cannabis for medical and industrial uses.
Officially, Thailand has not yet decriminalised recreational marijuana use. Anyone caught enjoying the product without a doctor's note can be imprisoned for up to three months.
Unofficially, though, Thailand has become the Amsterdam of the East, with thousands of recreational weed dispensaries now trading in the country.
Much has been written about the development and how it affects public health, taxation, investment and foreign relations in Thailand. But what is it like for a tourist who just wants to get stoned? Can you really buy weed anywhere? And are people getting arrested for it?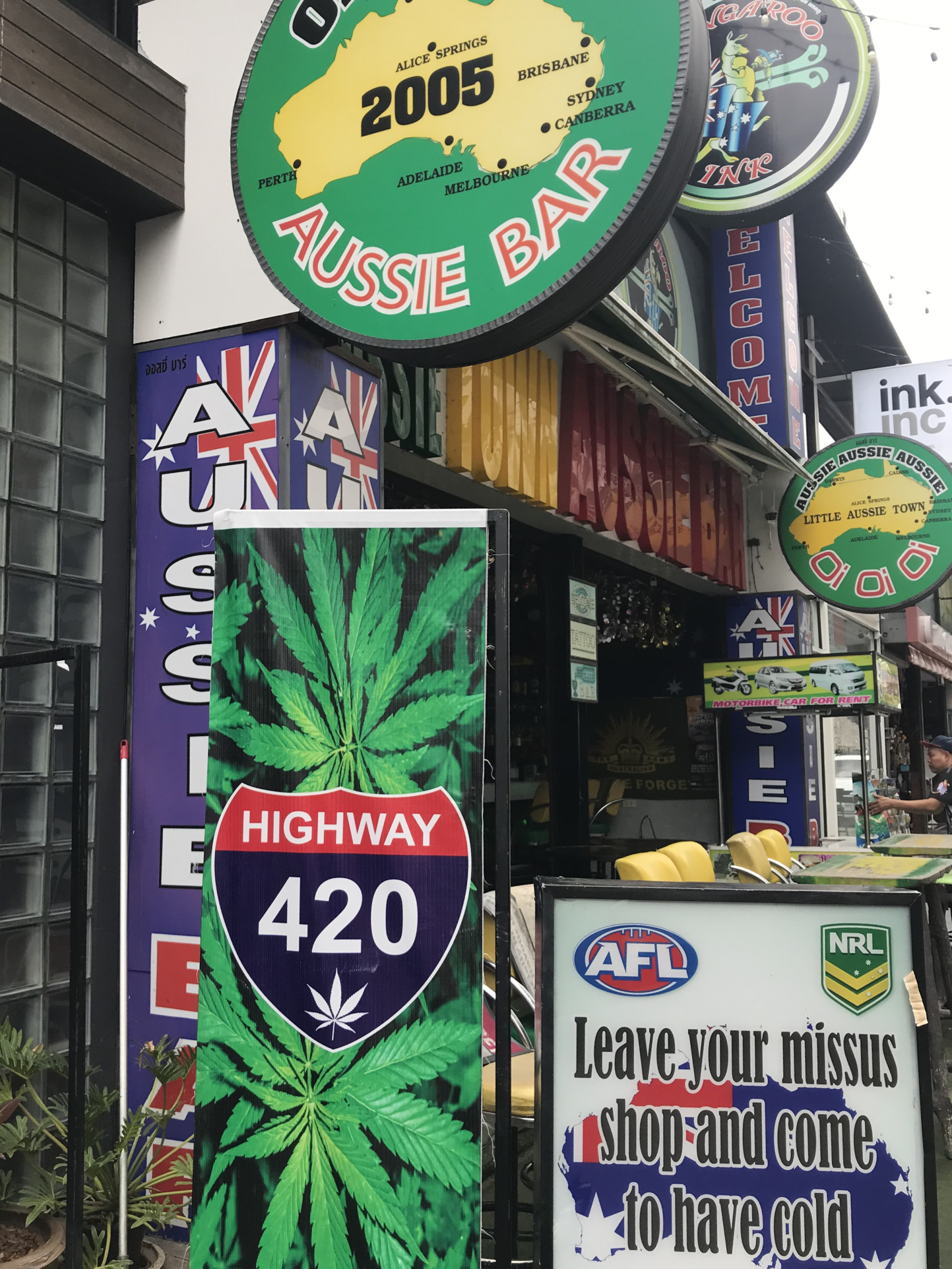 I flew to the resort island of Phuket to find out.
A red-light district on Phuket's west coast, Patong appears to be the perfect place to conduct my research. Google Maps shows about half a dozen dispensaries within walking distance of my hotel. The nearest, The Smokey Monkey Cannabis Shop, is literally across the road from it.
I walk in, passing a few tables where two small groups of tourists are sitting, smoking weed. "Sawasdee ka," says a female shopkeeper almost hidden behind a counter covered with more than 50 glass jars containing strains of marijuana with exotic names such as King Kong Fingers and Purple Punch.
As well as the names, the labels on the jars indicate the content of THC, or tetrahydrocannabinol, the psychoactive agent of cannabis. According to data scientists Leafwell, anything more than 15 per cent is considered "high". But there is weed here with THC content as potent as 35 per cent.
"Be very careful with the dosage," wrote a friend who had just spent a weekend in Bangkok. "I felt like I nearly died. I asked for the lightest one in the shop, got a pre-rolled joint. That tested my sanity, brutal mind and body meltdown. The walk to my hotel was 500 metres but felt like 500 miles."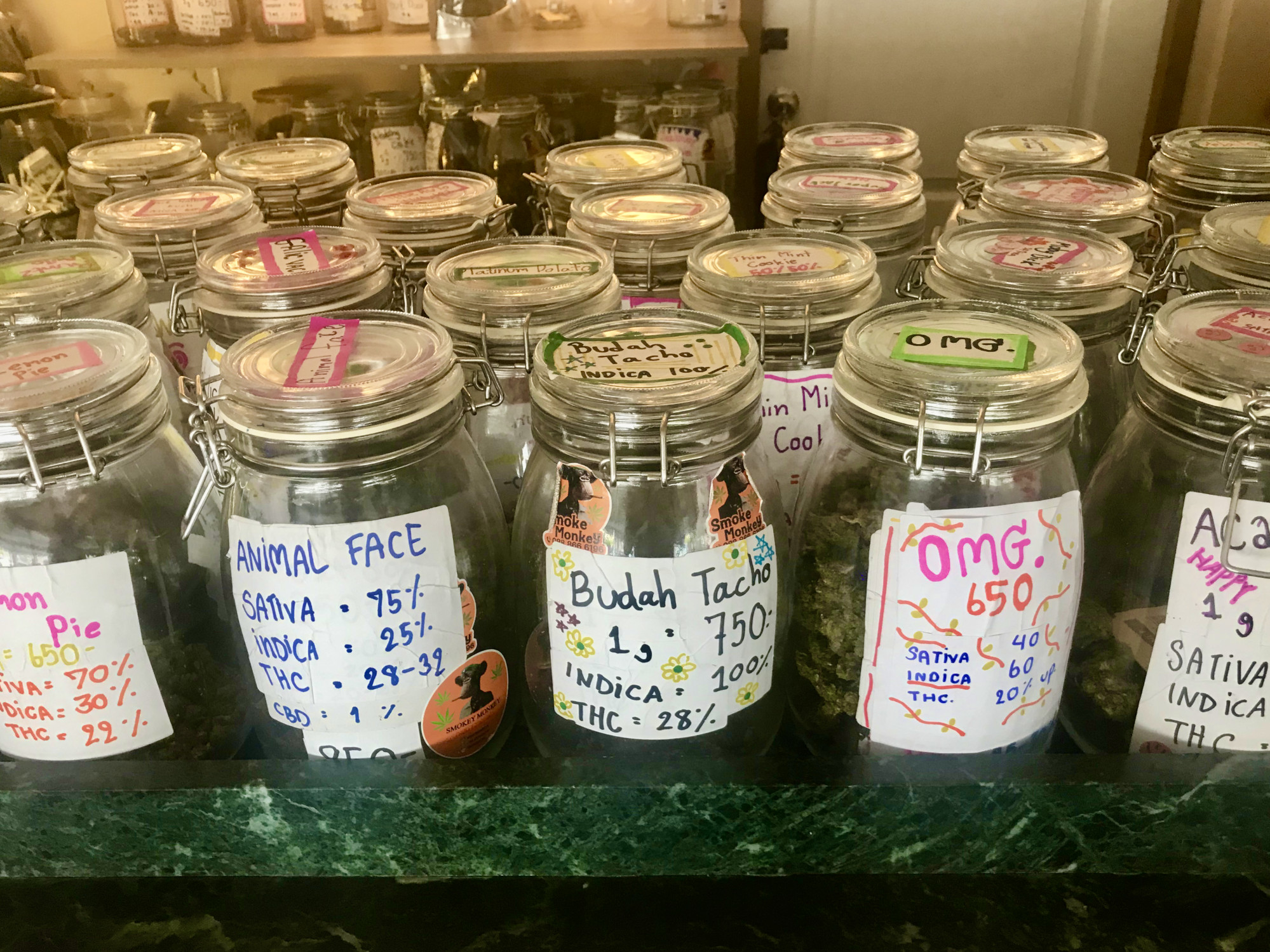 I order a gram of the weakest strain in the store: original Thai stick with a THC content of only 13 per cent that costs 200 baht (US$5.75) per gram. By comparison, the top-shelf indica costs up to 1,000 baht per gram.
The shopkeeper pours some weed out of the jar onto electronic scales, shows me the reading and puts it in a small resealable bag. I also order a coffee but cancel after hearing they only have instant.
"Can I smoke it right here?" I ask.
"Sure, why not?"
"Because I read you can still get arrested for it. What if the police walk past and see?"
"If police come here because they have a problem, they talk to me because I am the seller," she says. "They never bothered a customer since we opened four months ago."
Convinced, or convinced enough, I take a seat at a table. In the middle is a tray with everything I need to roll a joint: cigarette papers, cardboard filters, a lighter on a string to prevent stoners from pocketing it and a small, handheld weed grinder.
The first joint I roll is crooked but good enough to light up. I smoke it while making small talk with a British backpacker sitting at the next table. It is his first trip to Thailand and for him, what we are doing seems perfectly normal.
After all, tourists have been smoking weed in Thailand since the Vietnam war ended in 1975. But for me, the situation could not be more surreal.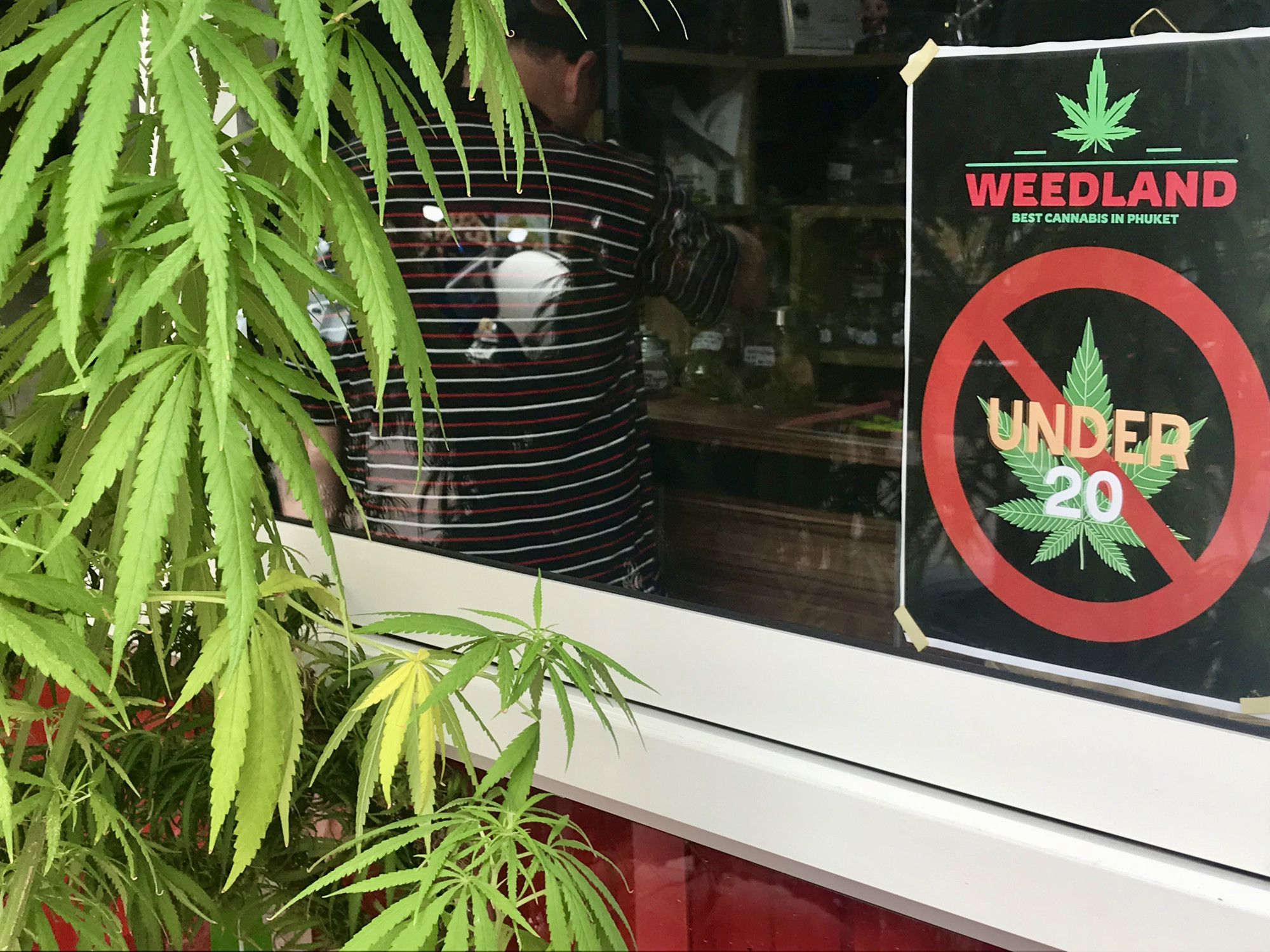 In 2005, as a junior reporter in Bangkok, I covered, among other things, a savage war on drugs that saw police shoot dead 3,000 suspects – dirt-poor methamphetamine addicts from the slums.
The privileged were also targeted, but not in the same way. There were random raids at high-society nightclubs where everyone was urine-tested for Ecstasy. Those who failed were shaken down for thousands of dollars.
And in Bangkok backpacker district Khao San Road, police would race around on motorbikes, pouncing on tourists and frisking them for weed. It happened to me once; it frightened the life out of me.
But I digress. Where was I? I'm kind of stoned. Where am I? I'm smoking weed in Thailand, something I never would've done when I worked here, and there's nothing anyone can do about it.
Feeling somewhat restless, I stuff the rest of the weed back into the bag, pocket it and stumble outside. A little further down the street, a couple of shopkeepers giggle at me.
Do they know I'm high? How? Am I acting strangely? I ask myself before glancing down at my T-shirt. It is covered with crumbs of marijuana that escaped the grinder. I dust myself off while trying not to look like a total stoner and keep on walking, not that anyone cares. Further down the street I see a local and two tourists sharing a fat blunt on the pavement.
Later in the evening, after a double serving of chicken massaman curry, a chocolate banana pancake and a well-earned afternoon nap, I return to Patong's mean streets for round two.
There are endless rows of souvenir shops, restaurants, bars, street-food stalls, ticket vendors and massage joints in front of which ladyboys with gravity-defying breasts fish for customers. But business is not good.
Phuket is still in the throes of the coronavirus recession, with international arrivals down 85 per cent compared with 2019, according to the Phuket Immigration Office. Yet just about every weed shop I see in Patong over the weekend – and there are more than 100 of them – has customers buying or smoking.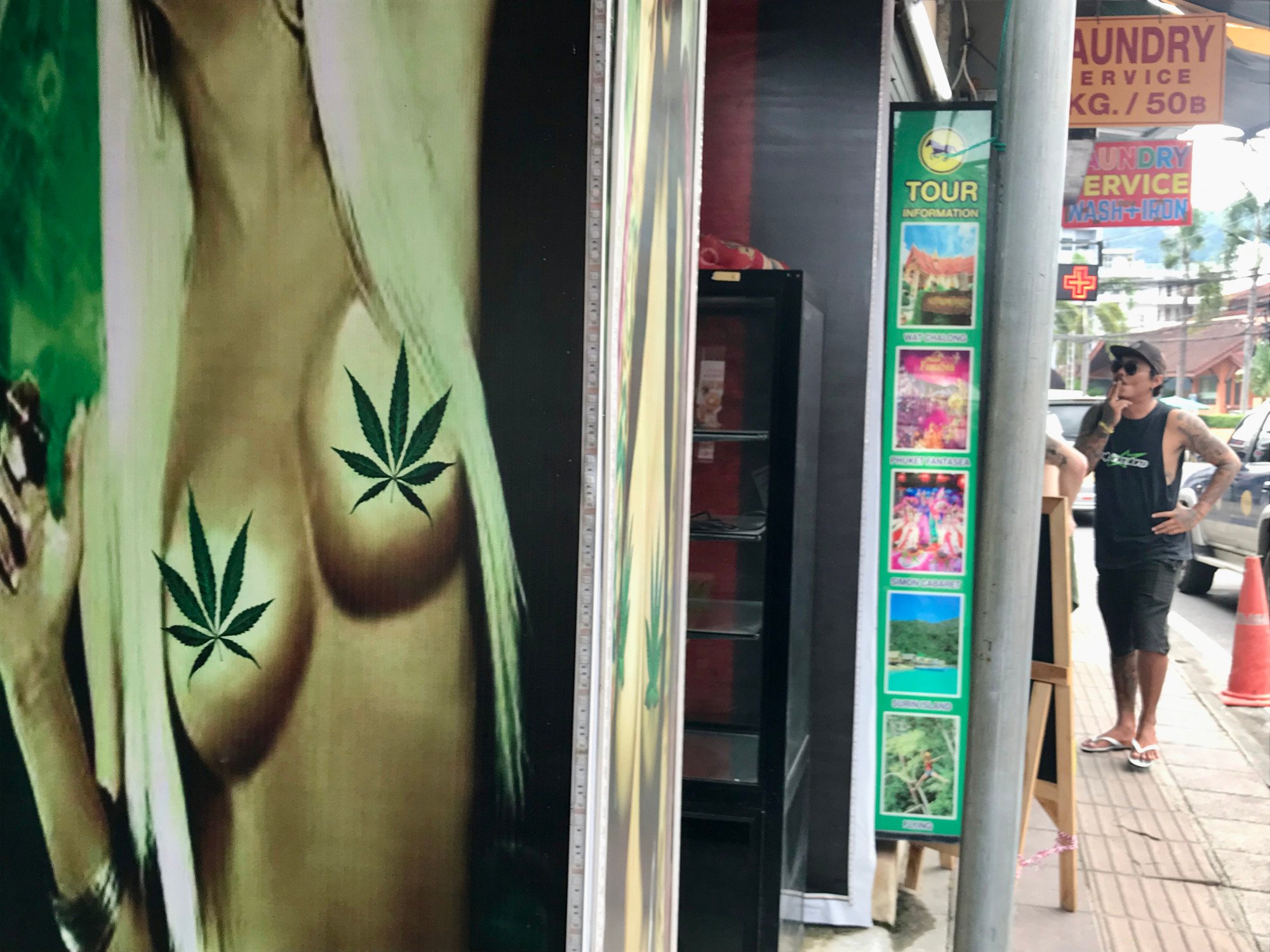 In the evening, some are packed to the rafters. The variety of shopfronts runs the gamut from dimly lit reggae bars to cutting-edge minimalist marijuana boutiques, and the sector appears to be almost entirely dominated by women.
What I don't find in Patong are dispensaries that also sell food and drinks. I imagined rustic restaurants serving indigenous Thai food with marijuana, a tradition from the northern hill tribe region. Venues such as The Smokey Monkey do sell marijuana cookies and cakes but most don't bother. They're making too much money as it is.
On my last night in Patong, I find a dispensary that is brightly lit and has the look and feel of a doctor's practice with a name to match: Ananta Medical Cannabis Clinic. It is run by two tall ladyboys, Porn and Mina, who carry themselves like nurses and even have a doctor on staff who specialises in medical cannabis, they say. Only he isn't there at the time of my visit.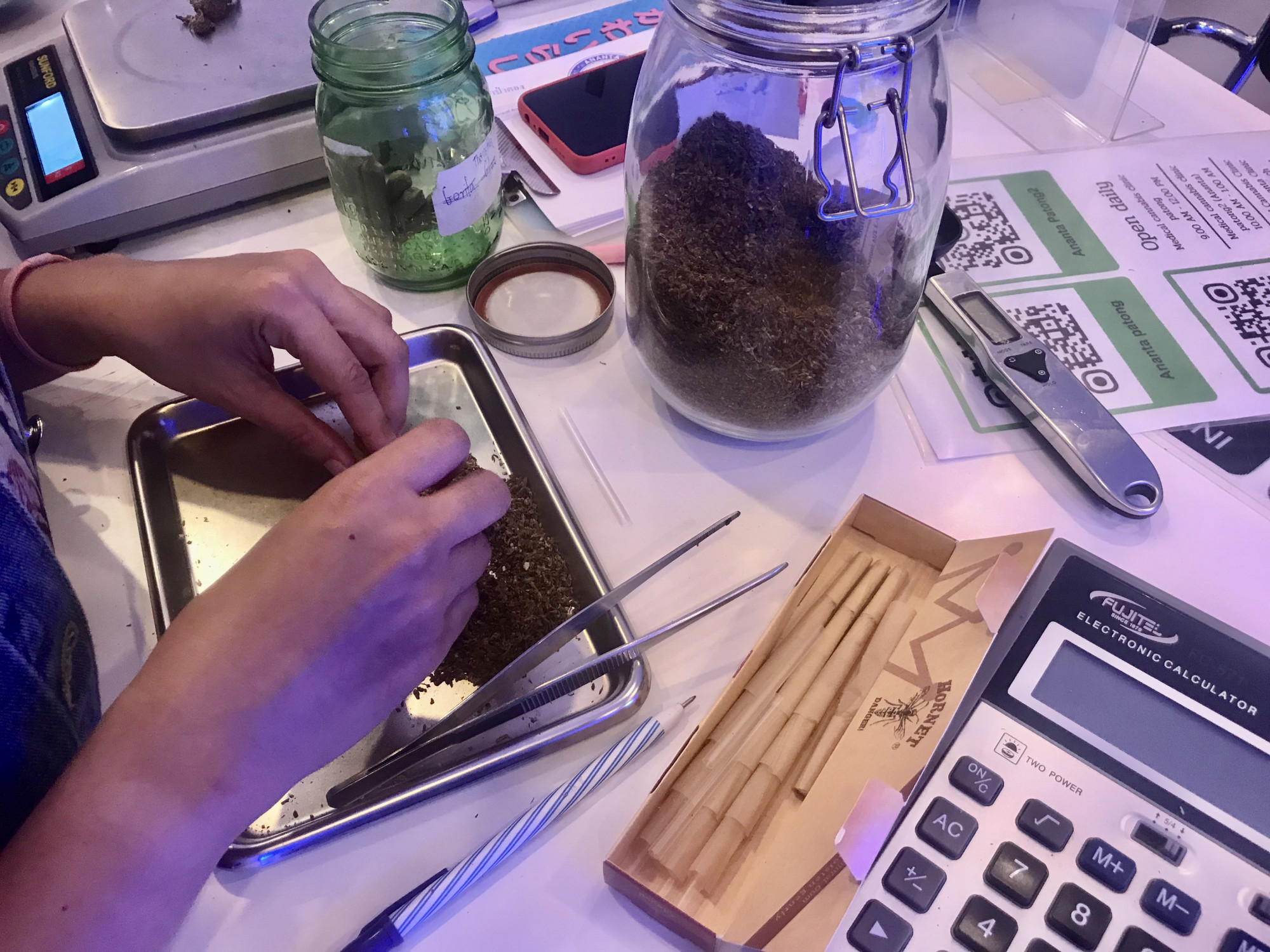 Most of the weed at Ananta is imported from California, I'm told, and the THC content is between 20 per cent and 35 per cent.
"We do everything under doctor's control and according to the law," says Mina, showing me the wares. "But now we have a big problem in Thailand, because when they said smoking marijuana was OK, everyone started selling, no need for a licence. Some people also sell to children at school."
In November, photos of two children as young as nine smoking weed in broad daylight went viral in Thailand, causing an uproar. A few days later, a Bangkok administrative court accepted a lawsuit filed by a doctor and opposition lawmakers seeking an order to nullify the government's decriminalisation of marijuana until new regulations are put in place.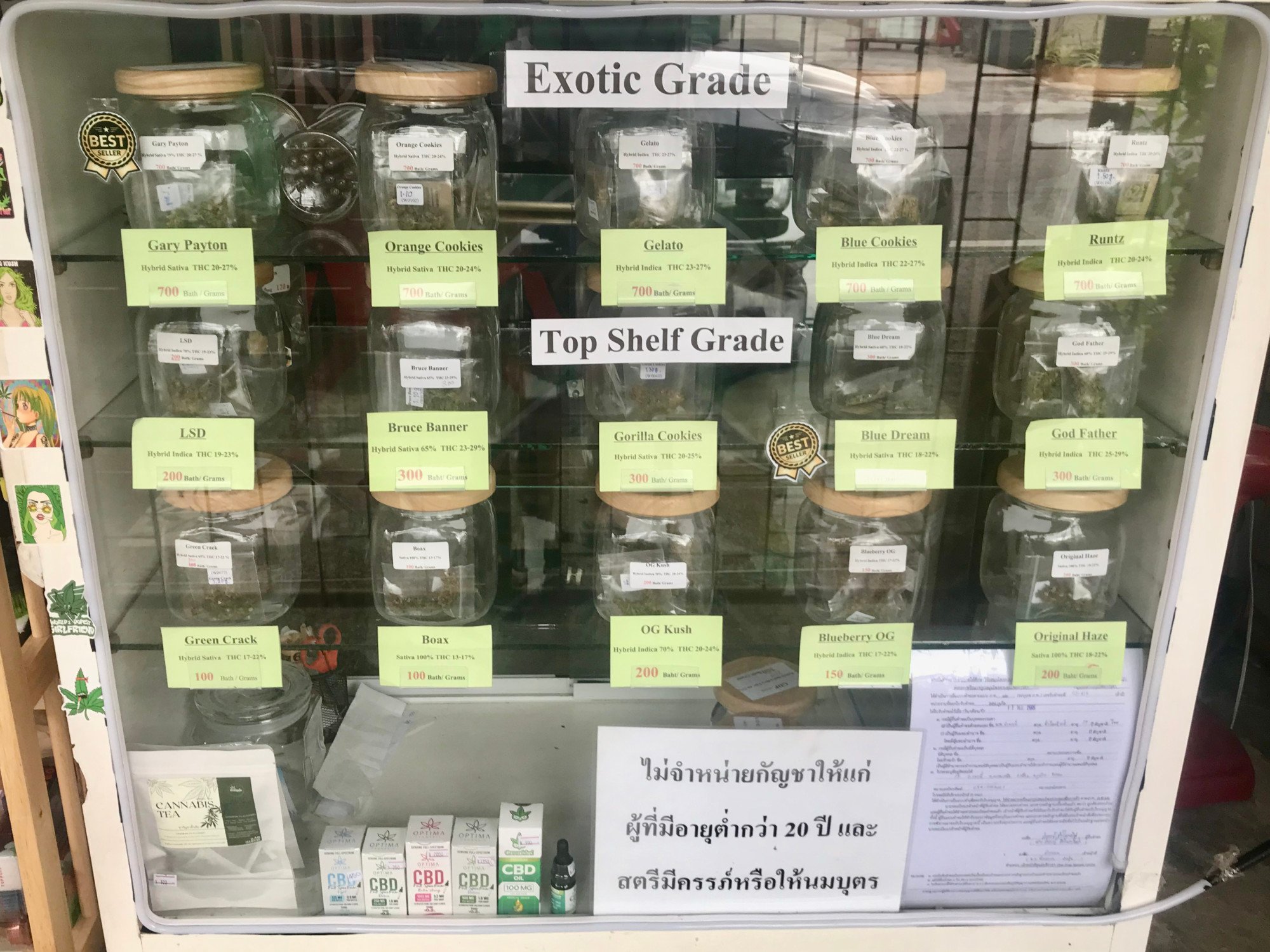 Back in Phuket, Mina isn't worried about another marijuana U-turn in Thailand. Even if the central government recriminalised, she says, people in Phuket would ignore it. But she also supports the call for laws such as an edict announced a few weeks before my visit that bans smoking weed inside stores, except certified medical cannabis clinics.
Mina has pinned a copy of the edict to the wall but acknowledges it isn't being enforced by police. The only weed-related thing they now do, she says, is pick up people they catch smoking on the street because it contravenes a public health ordinance – and is an opportunity to shake them down.
As we talk, a Caucasian male in his early 20s lying on a sofa near the front moans, and not in a good way. He sits up suddenly and hides his head in his hands. Mina gives him a bottle of water then sits alongside him, holding his hand until his condition stabilises. "He just greened out," she tells me. "The grass too strong."
Buying and smoking weed in Thailand is not like it was before decriminalisation, when the dealer you met at a bar or on the beach had a bag of bush buds with a THC content in the single digits. It is now a data-driven retail solution for the distribution of hybrid, hydroponically grown weed with a THC content that is far higher than nature intended – a model copied from Amsterdam.
Whenever I ask a storekeeper at a dispensary to recommend something, they invariably point to the most potent stuff, saying it will give me "a real buzz". But I stick to the organic stuff and am nicely stoned all weekend.
And a word to the wise. Cannabis is still seen as a class A narcotic in many other parts of Asia. Even a few crumbs on your shirt can land you in hot water. If you try some in Thailand, shake out your trousers, your handbag, everything you own over a white bedsheet before boarding a flight to make sure you and your luggage are crumb-free.