Luxury carmakers look to the past for design inspiration as retro enjoys a revival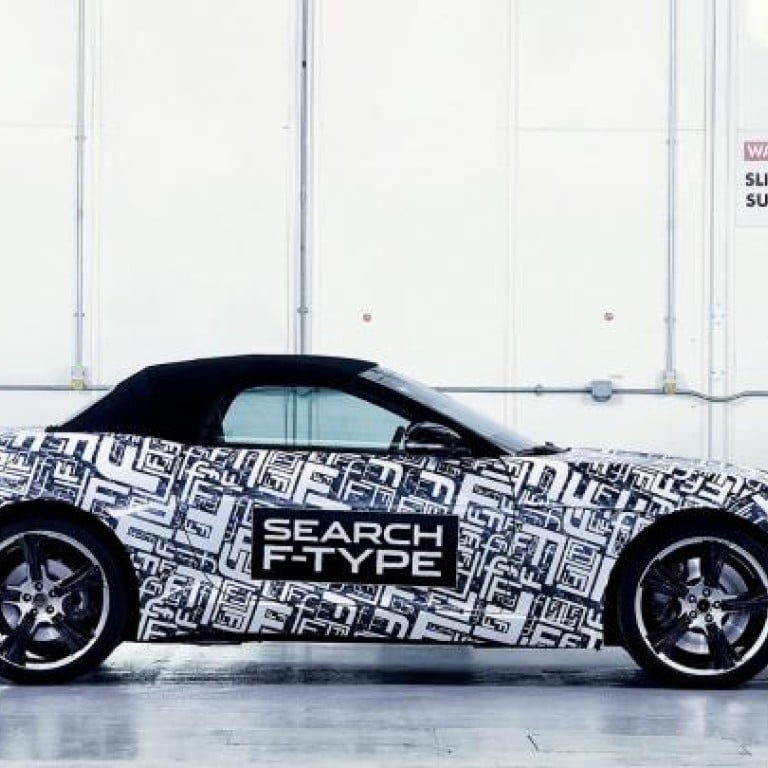 Retro car is probably a misnomer: they may have links to the original in terms of either its manufacturer, or because it resembles a long-lost cousin; however, it is usually based on a model already within the carmaker's line-up. Nevertheless, the attraction is indisputable. A small number of so-called retro cars have appeared on the roads in recent years in large numbers.
The first leaning towards a retro model was probably the Volkswagen Beetle, introduced at the Detroit motor show in 1998. Based on a Volkswagen Golf platform, the new Beetle had little in common with its pre-war ancestor, of which more than 22 million have been produced over the years.
The original was designed by Ferdinand Porsche on the instructions of Adolf Hitler. Its name was initially Kraft-durch-Freude-wagen, or "Strength through Joy" car. This cumbersome title was eventually changed to Volkswagen, meaning "people's car" in German.
The 1998 version of the Beetle, which was initially built in Mexico at Volkswagen's Puebla facility, lacked power and charisma, and it was also relatively expensive in this segment, initially being launched in America at around US$16,000. However, Volkswagen persevered and the car was a reasonable sales success, particularly on the West Coast in California, where a loyal following developed among owners. Probably the worst thought out so-called retro car was the Dodge PT Cruiser, of which there are a few personal imports in Hong Kong. Not modelled on anything in particular, it was supposed to be a car of the sixties - the "flower-power" era. Underneath the exterior was a Chrysler Neon, one of the least effective small sedans of its day.
MINI
When BMW decided to dispose of Rover in 2000, the British car company it had unwisely purchased in March 1994, the Munich concern decided to keep the Mini brand and announced its successor, the MINI (now in capital letters). BMW moved production to Cowley, Oxford and engaged talented American stylist Frank Stephenson to design it. Stephenson has worked for Fiat, Alfa Romeo, Ferrari and McLaren; however, it is his MINI that has won a number of styling awards.
As with the original Alec Issigonisdesigned Mini launched in 1959, the new model was front-wheel drive, with a transverse four-cylinder engine. Unlike Issigonis' Mini, the new MINI boasted such luxuries as electric windows on some versions, a decent pair of seats in the front and four doors. It even had a radio as standard; Issigonis abhorred radios, saying they were a safety distraction.
The first new MINI had a 1.4 litre engine built in Brazil but later MINIs and MINI Coopers received a 1.6-litre motor built at BMW's Hams Hall plant in central England.
Various MINI models have followed, including a Cabriolet launched in 2005, the MINI Countryman (built in Austria by Magna Steyr) in 2011 and this year, a MINI Coupé.
BMW's British MINI manufacturing facility is working flat out to produce enough vehicles, such is the demand for the little retro machine.
The original Mini Cooper won the Monte Carlo rally on several occasions and Britain's Prodrive team are competing this year in the World Rally Championship with driver Dani Sordo.
FIAT 500
The original toppolino or Fiat 500 began life in 1957, a car that was both affordable and economical. Designed by Dante Giacosa, who had also created Grand Prix cars for Fiat, it endured until 1975 when safety considerations forced the Italian manufacturer to remove the model from the market.
The success of the MINI - although Fiat boss Sergio Marchionne would probably deny this - suggested that Fiat should produce another 500 model, this one based on the far less charismatic Fiat Panda, and introduced in 2007. That's not to say that the retro 500 is bad; far from it. Its features, proportions and overall retro styling are perfect for this segment and, by virtue of the number you see on the road, Hong Kong drivers definitely agree.
Generally, small cars are looked upon as less safe than their larger counterparts, but the little Fiat has achieved a five-star rating in the tough vehicle safety testings carried out by the European New Car Assessment Programme (Euro NCAP) and received 40 other international awards to date. Now sold in an amazing 110 countries, the 500 is more than just a retro model, it's a star in its own right.
There is now an Abarth version of the 500, with disc brakes all round, a startling paint finish and an up-rated engine. This one is definitely worth having.
NISSAN FIGARO
The strangely styled Nissan Figaro designed by Shoji Takahashi was originally a Japan-only model. Launched at the 1989 Tokyo Motor Show, it was based on the Nissan Micra, which as its name implies, was not a large car. It's available in just four colours, one of those being Pale Aqua, of which several have found their way to Hong Kong.
For reasons that remain unexplained, the Figaro - marketed independently of Nissan - became something of a cult car, with owners including legendary guitarist Eric Clapton, Arsenal's Thomas Vermaelen, Princess Eugenie and broadcaster and journalist Andrew Marr.
FORD
Two Ford-built models could feasibly be called retro. The Ford Mustang is based faithfully on the 1965 original and looks uncannily like the one in all the movies. The Ford GT resembles the one that won the Le Mans 24-Hours race in 1968 and for the final time in 1969. This one has a less refined five-litre V8 engine but far more creature comforts than any race car.
The Ford GT began as a concept car at the 1995 Detroit show. Designed by Camilo Pardo, it was loosely based on the Le Mans-winning GT40. The late Carroll Shelby also contributed, as he had on many Ford performance projects. Longer, wider and taller (the GT40 was so-named because it was exactly 40 inches high), the car was very much a road project, to be produced in limited numbers. Very few, relatively, were built in right-hand drive (RHD) configuration. If you spot one for sale, buy it immediately; it will undoubtedly appreciate considerably.
The second Ford, the Mustang is listed in Ford's 2013 line-up and features a number of performance updates. The top-of-the-range GT now boasts 420 brake horsepower (bhp), and a "track" selector switch that changes the damper settings as well as adjusting the transmission shifts.
JAGUAR
The Jaguar E-Type, now more than 50 years old, was launched at the Geneva motor show in March 1961 and was described by none other than Enzo Ferrari as "the most beautiful car ever made" and without doubt its styling, by British designer Malcolm Sayer, is stunning. Initially powered by a 3.8-litre engine, it was later upgraded to 4.2 litres in October 1964. It was relatively inexpensive at a shade over £2,000 and it was good for 240km/h. Production of the E-Type lasted until 1974 and more than 70,000 were built.
Jaguar recently introduced the next-generation F-Type at the 2012 New York Auto Show, which it hopes will capture the spirit of the E-Type. This one is the work of Jaguar's Ian Callum, who also counts the Aston Martin DB7 and Vanquish amongst his high-calibre portfolio, so expect the F-Type to be spectacular. Jaguar has only confirmed that it will be available with a new supercharged, three-litre V6 but won't say whether the magnificent five-litre supercharged V8, currently available in the top-of-the-range XJ Supersport, will also be available. What retro models can we reasonably expect in the future: a Citroën 2CV? A "bubble car" in the shape of a Messerschmitt or Isetta? The possibilities are undoubtedly limitless, as the continuing success of the little retros, the MINI and the Fiat, demonstrate.
This article appeared in the South China Morning Post print edition as: reverse gear

A small number of so-called retro cars have appeared on the roads in recent years in large numbers