Armani Inc: the man with fashion's Midas touch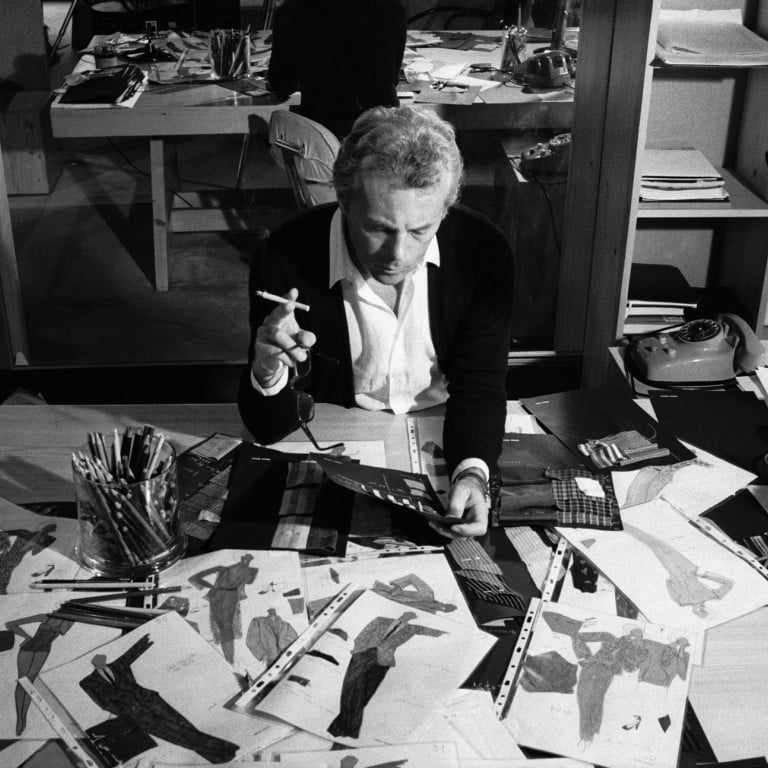 "In all honesty, looking back I would probably do something different," says a smiling silver-haired Giorgio Armani to gasps from listeners. He was asked if, in retrospect, he would choose fashion as a career again. It's the sort of frank comment one has come to expect from the industry veteran. In June last year, the Italian designer took swipes at the likes of Dolce & Gabbana and Prada for sending out faddish collections that made men look ridiculous and the media for accepting such trends. Whatever one's feelings about his controversial comments, Armani's candour is a welcome breath of fresh air in an industry inflated by fluffy PR speak.
And honesty, it seems, has got him everywhere. Once a humble window dresser in Milan, Armani carved out a successful career in fashion with the help of his late partner Sergio Galeotti. Today, Giorgio Armani's billion-dollar empire not only includes men and women's fashion and accessories, but lifestyle brands that recently extended to hotels - a development he calls "very, very satisfying. What's left now is to try and please myself and have a bit of fun," he chuckles.
The perma-tanned designer's large entourage at an event in Beijing earlier this year is testament to his legendary status. He is, after all, one of the few designers who has created independently under his own name since the start, while remaining relevant in men's fashion.
When Armani started out, the industry was dominated by big manufacturers, which provided for the masses, followed by a young generation of artisans "who were trying to find their place with a more tailored approach". Armani says it's difficult for today's young designers to succeed without the backing of a big group. "Fashion is in the hands of the banks and the stock market. It no longer belongs to the owners, but those above them," he once said.
The 1980s was marked by a menswear revolution lead by Armani, who became a figurehead of masculine style on the streets, catwalks and importantly, Hollywood screens. Fittingly at the beginning of his career, Armani says that it was American movies that provided inspiration. "While it was happening I wasn't aware of the part I would play in this transformation [of menswear]," he says, "But later I became aware that I was radically transforming men's way of dressing to the point that fashion has never been the same again. It became looser, more comfortable with a natural sensuality and endures to this day."
In film, he has dressed some of Hollywood's great leading men, memorably Richard Gere in American Gigolo, the male cast of The Untouchables, or more recently Christian Bale's Batman in The Dark Knight. "Movies are powerful because they express feelings and emotions through strong images," he says. And dressing these actors proved to be of great satisfaction to the designer, as well as strengthening his hold on the American market during the '80s and '90s.
This year, his sportswear label E7A dressed the Italian Olympic team. "Revolutionising a uniform," he adds pointedly, "that's always an exciting challenge." The brand has always had a mutually beneficial relationship with sportsmen (for example, David Beckham and Cristiano Ronaldo), who have routinely graced Armani campaigns and catwalk front rows. The designer likes to keep trim though he has never done sports with a competitive mind. "Especially at my age," he quips, "you have to decide when you look in the mirror if you want to be comfortable with yourself."
Clothing is still the label's most profitable category. Being financially independent (he owns 100 per cent of his company), not floating on the stock exchange, and having no debt, has allowed him the creative freedom not to be a slave to the latest trends and fads.
As Italian men are famed for their masculine elegance, so too Chinese men are becoming known for their luxury spending. It is one of the few regions in the world, where a segment of men outspend women in fashion and accessories. As with most multinational brands, China and the Asian region are crucial to the Italian designer. This has yielded great focus on the region with store openings and Asia-led campaigns featuring stars like Japanese-Taiwanese actor Takeshi Kaneshiro and Taiwanese actress Shu Qi for Emporio Armani. As of 2011 East Asia sales accounted for 18 per cent of the brand's turnover. The designer says that 50 to 60 new Armani stores will open in the next two years in China alone.
While there seems to be no stopping him, at almost 80 the question of succession is an inevitable one. His philosophy he says, "off the bat, is 'first live, then think about it'. I have always had an aesthetical ideal, which is also an ethical code. This is what has driven my existence and my work." Many younger members of his family work for his company and are primed for some kind of leadership. But the future of a company, Armani believes, depends on its ability to meet the needs of an evolving world.
"The Armani Group has this quality in its DNA. My company is independent, solid and at the same time - thanks to a special business plan based on brand diversification - flexible, capable of facing possible difficulties, and always thinking about and projecting into the future."
This article appeared in the South China Morning Post print edition as: Armani inc

Iconic Italian fashion designer Giorgio Armani opens up about the evolution of fashion over his almost five decades in the industry