Sally Begbie: The charity founder with a humble need to serve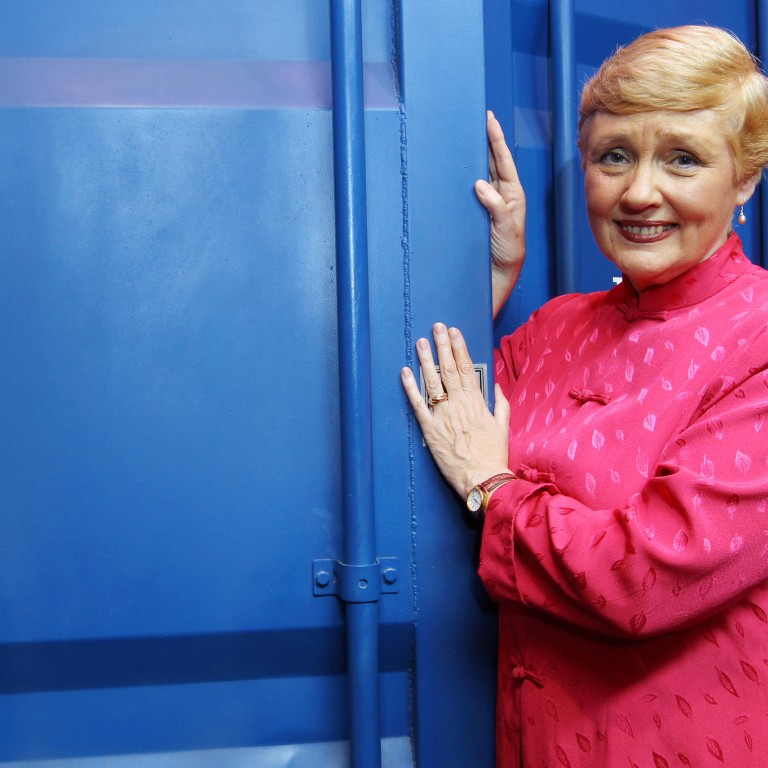 Asked how she stays so upbeat when faced daily with the enormity of global need, Sally Begbie remains contemplative but energised, affected but realistic.
"You have to be as wise and thoughtful as you can be, because it's as possible to get it wrong as get it right. At the times you doubt, you just listen, particularly to those you are trying to serve," she says.
Begbie, a public relations consultant, and husband Malcolm, a chartered accountant, set up the Crossroads Foundation in 1995.
"We never set out to create an NGO. We honestly thought the world had enough worthy causes already. But when Crossroads began, we couldn't stop it and here we are today," she says.
The couple were initially working pro bono, offering their accountancy and communications skills to support existing NGOs. In 1995, following the floods in northern China, one of the NGOs asked for blankets and clothes as opposed to the usual budget help and media coverage. They were able to put together 19 boxes of donations. They were asked for more, while the donations kept coming. The second round saw 72 boxes sent out. Next they sent 136, then 248. "We could not stop the work from growing," Begbie says.
Hong Kong's Social Welfare Department advised them to register as a charity and, from 19 boxes and an initial six-room building, the foundation has grown to a team of more than 65 volunteers living at Crossroads Global Village, a 5.66-hectare site at a former army barracks in Tuen Mun. The foundation has enough goods to fill 150 containers to be shipped to 100 countries.
Today, the charity has four main arms for improving the lives of impoverished people around the world and in Hong Kong, where 50 per cent of their aid is distributed.
One branch is the Global X-perience: themed, immersive environments where people can experience first-hand situations of global need, including a refugee run, an Aids community, and life as a blind person. Each experience leaves participants in poignant reflection; many men and women have cried after taking part.
"You shed a lot of tears in this work," Begbie says. "The joy comes from the fact you are able to do something about it and so many people help you."
This year, the couple were recognised at the Australia Day 2012 Honours list as Officers of the Order of Australia for their services to humanity. Yet Begbie remains unassuming.
"I think anyone in this sector struggles with the word 'success' because there are so many people in the world struggling so much with their lives.
"Even on this day, in so many parts of the world, we have one billion people living on US$1 a day and so we can't yet speak of success as we mend a broken world," she says. Begbie has two grown sons, who both work with Crossroads, and says her family members have always been her best friends.
Begbie says being a woman has not helped her navigate some of the sector's more challenging and emotional experiences.
"In the humanitarian sector, when you get alongside people such as the UN or the corporate world, everyone just wants to get the job done. It doesn't really matter what gender you are," she says. "It matters most if you feel you can get it done."
This article appeared in the South China Morning Post print edition as: Sally Begbie

One humanitarian is driven to improving the lives of impoverished people in Hong Kong and worldwide, writes Marie Incles