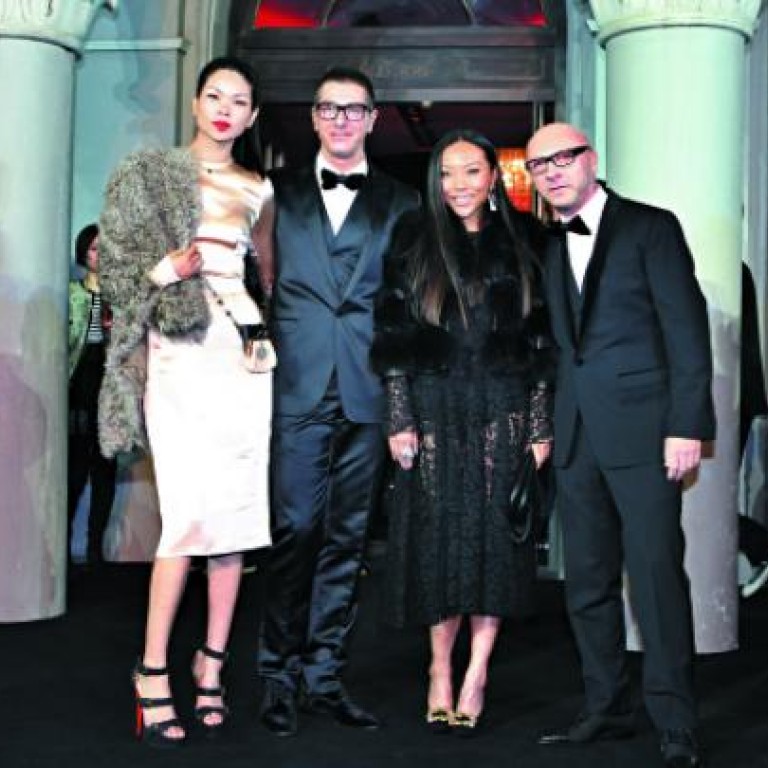 Fine jewellery designer Wan Baobao finds inspiration in many places - from her childhood spent growing up among China's ruling elite (she is the granddaughter of the former National People's Congress chairman, Wan Li), to her travels around the globe.
"I don't like it when people say my designs are trying too hard to push the Chinese elements," she says. "I grew up in the Chinese architectural structure. It's more that those elements followed me rather than the other way round," she says.
Wan spent a privileged childhood behind the red walls of Zhongnanhai, a compound in central Beijing where top mainland leaders and their families are housed.
When she was just 15 Wan left the capital for New York to continue her studies at the Master School in Westchester before being accepted into the liberal arts college, Sarah Lawrence, to study photography and French literature. Her "rebellious" choices, however, did not impress her family. "If you don't become a lawyer, a doctor or work in finance, then you are considered a rebel to some extent," says the 31-year-old. "My parents are not into the arts. But they like the fact that I can be recognised as myself - a jewellery designer rather than just known for my family background."
Wan thrived in New York, especially with a camera, landing her an apprenticeship with photographer Joel Sternfeld. Keen to broaden her horizons she moved to Paris and became a fixture on the city's social landscape. In 2003 she became the first Chinese invited to the Bal des Debutantes at the Hôtel de Crillon.
She gained her GIA Graduate Gemologist degree in Hong Kong in 2006 and the following year started her fine jewellery line. Since the launch she has collaborated with Forevermark and Chow Tai Fook. Her And The Little Ones... collection counts mainland A-list actresses such as Fan Bingbing, Li Bingbing and Zhou Xun as fans. The 20-piece selection includes earrings, necklaces, rings and brooches and feature South Sea pearls, rubies, sapphires, emeralds or pink coral cast in 18-karat gold and coloured diamonds.
Her trips around the globe have also heavily inspired her works. "The owl pendant was inspired by my trip to Burma. When I went to the temples, they sell a lot of wooden carved owls at street markets. My mum also paints owls in Chinese watercolour."
Wan says her love for jewellery stems from its longevity. "I don't know much about fashion. I can't keep up with trends - it's very suffocating.
I don't like to say goodbye to things so easily. I like jewellery because it stays with me for a long time."
And The Little Ones... and Wan's fine jewellery collection are available at Lane Crawford, ifc Mall
This article appeared in the South China Morning Post print edition as: Against the grain

Raised in a powerful political family, Wan Baobao shocked her family when she chose jewellery design as a career, writes Vivian Chen