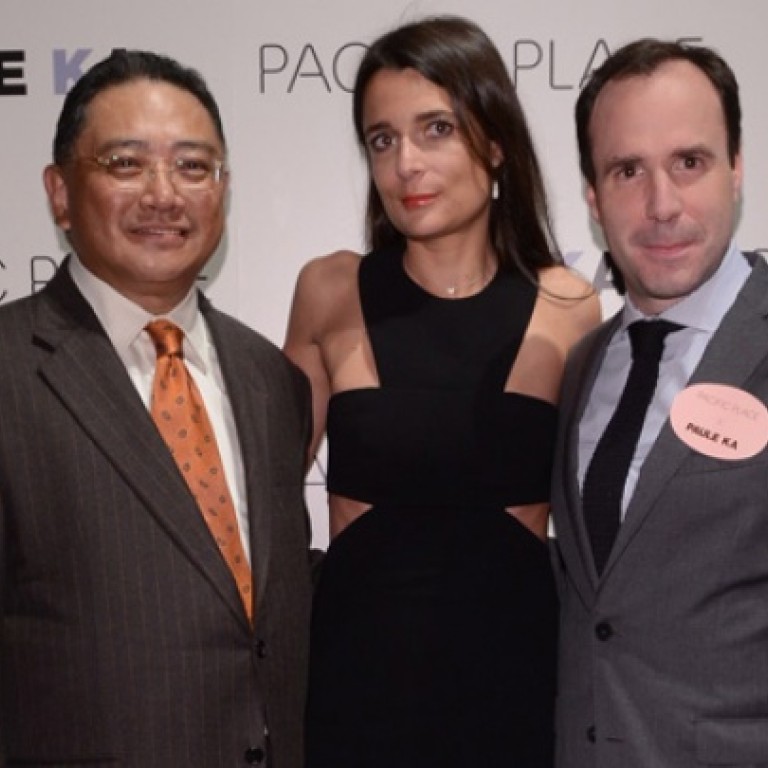 EVENT Paule Ka Spring-Summer Fashion Show
WHERE Pacific Place
HAPPENINGS: High-fashion giant Swank brought French label Paule Ka to town and hosted a fashion show in the atrium of the Admiralty shopping mall. Trendy celebrities, including Ming Ho, Tina Liu, Feiping Chang, and Arnaud Barthélémy, Consul-General of France in Hong Kong, were eager to catch a glimpse of the chic Parisian label.
Front-row guests flaunted their gym-toned curves in body-hugging Ka designs. The event saw an impressive turnout. We spotted a mini-queue forming at the brand's Pacific Place shop after the show, where guests redeemed a cute key chain as a souvenir.
Those girls in the audience must love their Paule Ka dresses – they are taking photos of themselves!
CHIC CHAT
with fashion writer Janice Wong
We don't often see you in pink.
It's almost summer, why not? I know I wear too much black. I used to wear a lot of colours when I was younger.
What's on top of your shopping list for the new season?
High heels. I'm loving Charlotte Olympia at the moment because her designs are very playful and artistically executed. I love Paule Ka's classic pumps too.
How do you like Paule Ka?
I think the designs are easy to wear and versatile because the elegance is understated. You will look great in them without much styling. I also like the petite cut – it's flattering on Asians.
What do you miss most about Paris?
Sidewalk cafes. My favourite activity in Paris is people watching. The city is romantic, and Parisians dress to only please themselves. They express themselves with fashion. I find it inspirational.