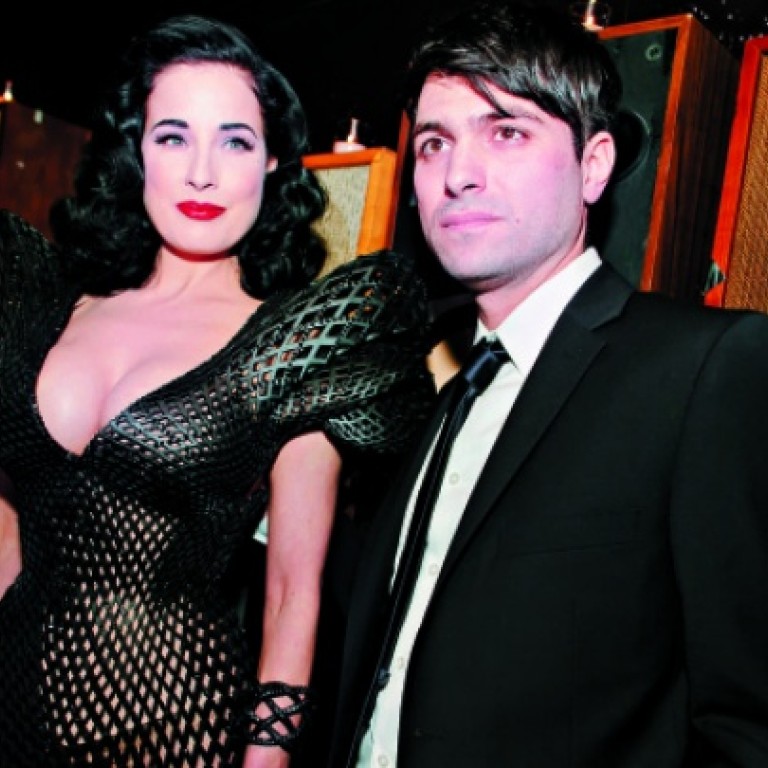 Luxury gowns and bespoke suits have long relied on manual techniques that seamstresses and tailors have taken decades to master. In the world of couture, it is typical to hear that dozens of hours were spent handcrafting a single sleeve or beading part of a skirt. However, technology has always been inherent to fashion, mirroring its fast-paced, ever-evolving nature, and its openness to innovative new design concepts.
In the same way that the sewing machine revolutionised the rate and way in which garments were produced, new technologies are restructuring the landscape of today's fashion.
High-end fashion houses have adopted the term "fashion technology" in a futuristic-inspired manner, rather than abandoning their sewing kits. At Paris Fashion Week, designer Hussein Chalayan showcased his idea of hi-tech fashion with futuristic 2-in-1 transforming dresses that did not get their wow factor from advanced machines, but from a lot of mathematics and clever designs.
Designers now have access to resources such as computer-aided design (CAD), augmented reality sizing, smart fabrics that capture human data, and garments produced from three-dimensional printers. But can this world of futuristic fashion coexist with the traditional sketch and sew designs, or is the art of needle and thread on the road to becoming an archaic craft?
The landscape of fashion technology is vast, even in its infancy today. Temperature-regulating technology, such as Coolmax and Uniqlo's patented Heattech, helps the body maintain optimal comfort. Technology-infused fabrics resist liquids, stains and wrinkles, and can even change colour and appearance.
Nanotechnology-based smart fabrics are being developed to act as second skin - by capturing data for adapting to the environment and by creating self-contained energy systems based on body heat and movements and temperature fluctuations.
Norah Alberto, fashion director at Maidenform, says the lingerie giant is using "new fabrics, treated with innovative water brush technology for a luxuriously plush feel, that create unparalleled support, control and comfort for women". The brand's latest collection, "Comfort Devotion", has been strategically designed to maximise comfort and offer women multiple wardrobe solutions.
On the virtual side, there has been an influx of apps that can help streamline the sampling, ordering and production process of a piece of clothing. Sizing technologies, such as Me-Ality and TryLive, use body scanners and augmented reality to measure hundreds of points to find clothes that best fit your body. "Technology opens up the realm of infinite possibility in design. Rising to the challenge of using new technology to push creativity forward is the ultimate opportunity for designers," says Jessica Lapidos, designer of New York label TillyandWilliam. "We are constantly reaching out to scientists and innovators for [new] developments."
Liza Kindred, founder of fashion-tech based company Third Wave Fashion, agrees. "We expect a great deal from both our devices and our clothing. The most future-proof designs will incorporate the best of both elements, melding beautiful, artistic designs with smart, integrated technology. We won't just be wearing our computers - we'll be powering and sharing them." On the other hand, bespoke suit designer Gurjot Sidhu says, "A machine will never [be able to] replicate the meticulous work of a hand-sewn button or a custom jacket sleeve that's set into the shoulder by hand. I also prefer to sketch my own brocade designs, taking the inspiration straight from my brain onto paper. This process is more original than having a computer's automatic editing influence my traditional style."
While technology can't replace a hand-drawn sketch, it can provide efficient execution and sustainability of a traditional design. For example, laser cutting and other techniques can maximise yield so that fabrics are used more efficiently and creatively. CAD programs make precise measurements down to 16th of an inch so that alterations can be limited.
Ultimately, it is not about whether technology in fashion is disrupting or improving the craft, but about how the traditional and modern schools of thought can work together to push forward innovation in design.
"The question of whether technology adds to or takes away from fashion is almost a moot point - it's happening," Kindred says.
"The best designers and fashion houses will figure out how to harness the power of technology in a positive way. They will make design even more beautiful by incorporating technology seamlessly into our everyday life."
One such example is the latest display by celebrity Dita Von Teese, who recently modelled the world's first 3D-printed dress. Designer Michael Schmidt collaborated with architect Francis Bitonti and
Shapeways.com
to come up with the groundbreaking design.
"Francis was able to take my sketches for the dress, which I created specifically for Dita, and render them using the specialised language of the software," Schmidt says. The nylon gown fits Von Teese exactly thanks to the computer rendering of her body.
Rather than using traditional stitching to join sections of the dress together, the 3D printing software connects the joints seamlessly and fluidly, based on information from the CAD file. A process known as select laser sintering (SLS) "sinters" the layers of nylon into form. "It is an articulated fabric built into the 3D print of itself. It is something that has never been done," Schmidt says.
The result was a show-stopping, body-hugging gown that sent the blogosphere into a tizzy. Though the revolutionary dress was created without the use of needle and thread, its completion still needed the touch of human hands.
Seventeen sections of the design were printed out and then linked together by hand to form the dress, which was painstakingly polished and lacquered black. The dress was then embellished with 12,000 black Swarovski crystals by hand to create the sparkling effect. The final product - a revolutionary creation and a landmark in the field of fashion technology - would not have been completed without the collaboration between man and machine.
Illustration: Craig Stephens

Technology explores new ground in design, making impossible dreams come true, writes Samantha Lim