Real fur is making a comeback in the fashion world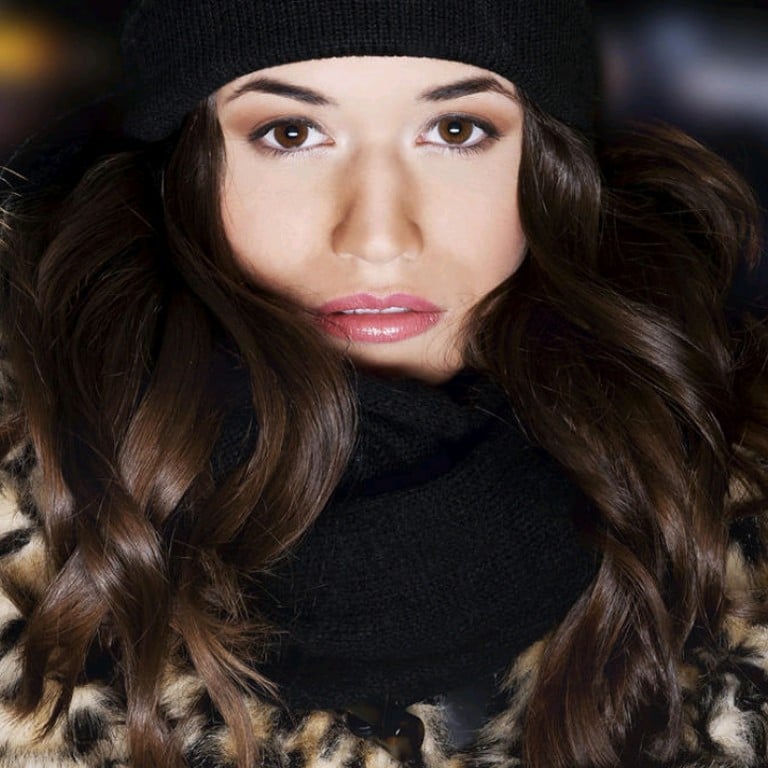 The early-spring weather around the Milan and New York autumn/winter collections in February did little to deter the fashion crowd from parading for street-style photographers in their attention-grabbing furry jackets. Real or faux? That was the question. The real deal was eye-catching in bright, fun colours - and at times it was hard to spot the difference. And if it wasn't being paraded outside, it certainly was making a spectacle on the catwalk - all of which goes to illustrate how times have changed.
During the 1980s and '90s, fur was fashion's biggest faux pas, unless you were Italian or Russian and insisted on your freedom of choice. Wearing fur was not only frowned upon, but people were also attacked in the streets of London and New York if they wore so much as a fur scarf. Fur was regarded as elitist and was the focus of high-profile campaigns by animal-rights movements such as PETA (People for the Ethical Treatment of Animals), fronted by supermodels such as Naomi Campbell and Karen Mulder in 1994, posing naked in ads decrying fur as fashion.
This attitude towards fur still rings true for a certain generation, and was rekindled 15 years after that famous PETA campaign when Campbell was lambasted in 2009 for wearing a sable coat. It was highlighted again only a year ago, when Paula Reed, fashion director for Harvey Nichols in London, quit her job amid the furore over the exclusive department store selling clothes trimmed with fox, rabbit and raccoon fur despite the store's strict no-fur policy.
At the same time, we are witnessing striking improvements in faux fur, which can barely be distinguished from the real thing. The arrival of young designers specialising in these fuzzy materials, such as London labels Shrimps and Helen Moore, are giving faux fur a new lease on life.
Ironically, the trend for faux fur appears to be having an impact on the old taboos against real fur, which are melting away among the younger, fashion-crazed women who have adopted fuzzy fur jackets, jeans and plain stilettos as their default look during recent winters.
Images of style icons Rihanna in fox fur on the ski slopes or Kate Moss in pearl minks, along with the fluoro-coloured fox stoles Prada featured a few seasons ago, also seem to be fuelling the astonishing rehabilitation of real fur among this generation of women. Such is the shift in attitude that the International Fur Trade Federation published figures showing fur sales were £10.3 billion (HK$134.5 billion) in 2012.
The antifur movement, however, is still bubbling away in the background, but animal-rights protesters lying down outside Roberto Cavalli's show in February were not getting the same attention they once did. The industry in the West has gone a long way towards cleaning up its act since the 1980s in terms of fur farming. The fur trade supports and is a member of CITES (the Convention on International Trade in Endangered Species of Wild Fauna and Flora) and does not use endangered species.
Meanwhile, organisations such as Saga Furs have been working for several years with young designers who have been creating clothes that use fur like velvet, silk or any other fabric. In his autumn/winter collection, Christopher Kane melds pearl mink with black nylon and baby-pink shearling with black patent in dresses and coats. Peter Pilotto's geometric alpine print knits sprouted contrasting fox trims, and at Balenciaga, Jason Wu trimmed a bright, laminated cable knit with a fur collar, while ribbed sweaters were re-imagined with thick fur ribs for an alternate take on the sporty look.
Adding to the street-cool makeover that Hedi Slimane is giving Saint Laurent were fur shorts and graphic black-and-white fur chubbies - boxy fur jackets from the early 1970s recycled for the modern generation. Frida Giannini similarly paid homage to the famous Saint Laurent chubby at Gucci, revamping it in pale blue shearling to wear with toning jeans and sunglasses.
There are Italian brands whose histories are crafted in fur, notably Fendi and Marni, that are constantly developing new skills with dyeing, finishing and cutting. Such is the expertise in the ateliers that sometimes at Fendi it was unclear whether a coat or dress was made from velvet or in fact was shaved mink with a mesh-like texture - an example of fur's versatility. When it comes to construction, Prada has pushed the envelope with intricate picture coats from its recent summer collection, while Marni experimented with complex fur, feather, grass and jangly embroidery combinations in its latest collection, which looked very tribal.
For those ill at ease with fur farming, many designers use shearling and Mongolian lamb - industry by-products that would have been discarded otherwise. A teddy bear shearling opened Bottega Veneta's show and dominated the Prada collection, where colourful strips of fur were inserted into filmy sack dresses under boxy sheepskin jackets. Hermès was among those using astrakhan and silky brushed Mongolian lamb, while German fashion label Schumacher used a fluffier Mongolian lamb to create a laid-back but expensive boho look.
Many collections featured fuzzy furs dyed in pastel, neon or richly deep hues, almost blurring pre-conceived lines that separate real and faux fur. The very idea of dyeing a pelt seems indulgent, but the fashion world appears to be boldly venturing into coloured fur, and in doing so, some stylists and bloggers are swiftly adopting the look.
There is considerable irony in how the striking improvements in faux fur seem to have stimulated demand for the real thing, and now it's raised the question of where the current generation of women fall on the big fur debate. It seems that some don't mind if it is real fur or faux - just as long as it looks good. It's a sensitive and complex matter, in which the meat-lover who scorns fur may have as much reason to feel guilty as the fur-wearing fashionista.
ETHICAL EVOLUTION
Fur farming and the trapping of wild animals, even for wildlife conservation management programmes, is still hugely controversial. However, welfare is at the heart of the fur trade today compared to 30 years ago. Over 85 per cent of fur sold now is farmed, mainly fox and mink, under strict conditions in Scandinavia, North America, Russia and Namibia. The rest is made up of wild fur, such as coyote, beaver and raccoon.
These come from certified trappers in Russia and North America that are carefully regulated by governments and usually support indigenous communities in places such as Canada. China is also a major source of fur and is now under pressure to improve conditions on its farms. All real fur should be marked with Origin Assured labels.
This article appeared in the South China Morning Post print edition as: FUR THE LOVE OF FASHION

The real deal is making a comeback, ironically driven by the abundance of fakes, writes Francesca Fearon