5 things to look out for at IDFFHK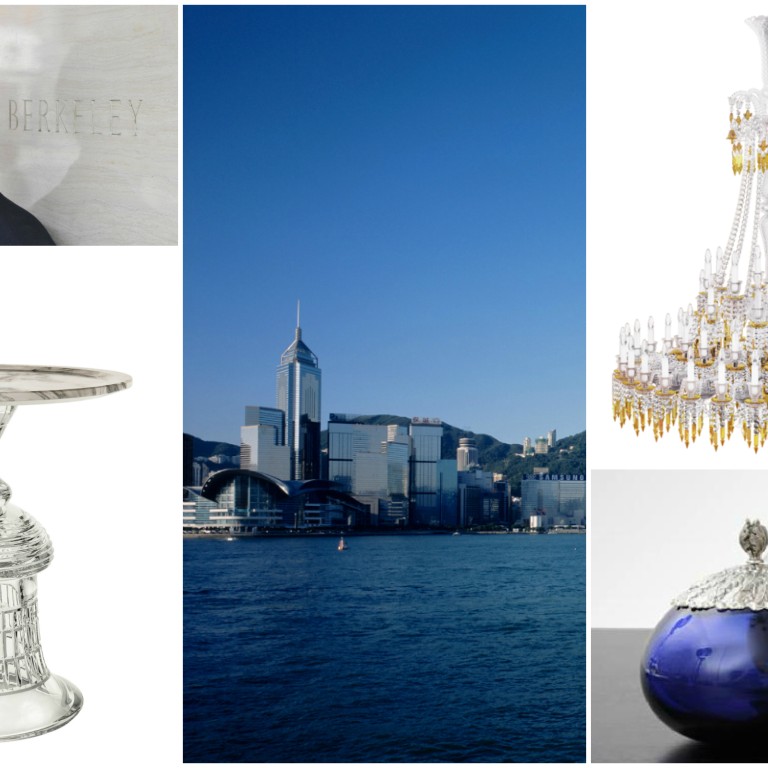 Here are five highlights STYLE suggests you keep an eye out for:
1. "Relaxed Luxury" seminar by Andre Fu
Who better to speak about the idea of "relaxed luxury" than Andre Fu? From Louis Vuitton's pop-up apartment to The Upper House, this phrase is clearly the ethos of the Cambridge-educated designer. Fu will share some insights into how "relaxed luxury" plays an important role in his designs during the VIP preview.
 
2. Panel discussion: Is Hong Kong poised to be Asia's true design hub? 
You can't deny it: Hong Kong is slowly but surely becoming more art-centric. Join architects and designers as they discuss the true meaning of being a design hub and whether Hong Kong is on its way to being one. The panel will take place on August 23 and will feature Laura Cheung, owner of LALA CURIO; Carl Gouw, founder and principal of ACTS; Caroline Ma, founder of Jason Caroline Design; and Annli Koh, founder of Perception Design.
 
3. Baccarat in the spotlight
French crystal company Baccarat is debuting its new sparkling Zenith Charleson Chandelier series at the fair. The Champagne-coloured chandeliers are inspired by the glorious time and prosperity in the 1920s. Alongside on display is the special edition of Tuile de Cristal wall light by renowned designer Arik Levy. Each piece in this series comprises a brand-new crystal combination, which can be redesigned to fit individual tastes and home interiors.
 
4. Historical reference from Saint Louis
Bearing the name of the oldest glassware manufacturer, Saint Louis is going to display a wide range of its signature works of art, including the Royal, Quadrille, Tommy, Quart, Apollo and Hulotte series.
The newly released Royal line is highly versatile while unleashing the modern element of breaking through the timeline. Another thing to note is the Quadrille series designed for the 65 anniversary of Versailles. The brand redesigned its iconic cut with a geometrical approach and topped the inverted vases with Carrare marble to make it not just a container for flowers but also a pedestal table.  
 
5. International Affair at Farrington
The company gathered different luxurious furniture from France, Italy and Asia to exhibit at the IDFFHK. Among them are some limited rare pieces from Buccellati. The silverware from the brand is not just limited to furniture but also delicate and well-chiseled works of art for home decoration. The meticulous handiwork and engraving on the silver depicting movements of animals make the kitchenware come to life. Check out and feel the texture of the sculpture-like furniture.