Fine chocolates now appreciated by connoisseurs as a luxury product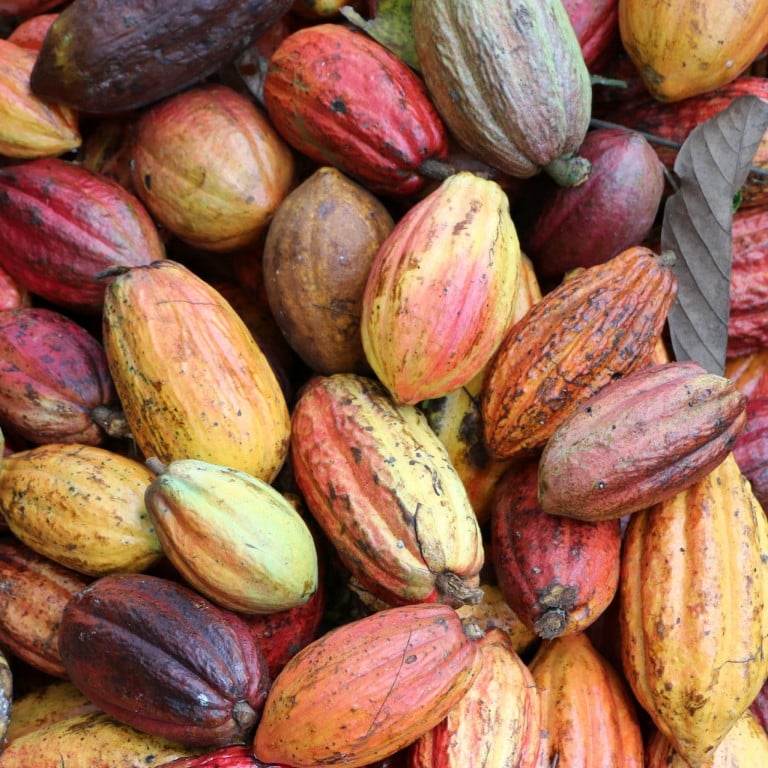 Whether chocolate evokesremembrance of Willie Wonka and his Chocolate Factory, an indelible Valentine's Day or of Juliette Binoche feeding Johnny Depp in the film , the substance's magic is universal. In fact, the magic stems back to its very root - cacao beans were once used as a currency and considered to be a gift from the gods themselves.
Today, the finest chocolate is once again returning to its rightful place of utter splendour - a finesse and distinction on par with the finest wines and whiskies. For most of its history - which spans more than 4,000 years - chocolate was enjoyed as a bitter indulgence, rather than in its latter day sweet incarnation. The ancient Mesoamericans fermented cacao beans in the tropical rainforests of Central America and awakened the idea of chocolate as a mythical mood enhancer catered to sacred Aztec, Mayan and Olmec ceremonies.
Verily, chocolate only grows in the world's equatorial belt. "It's a tropical thing," says Rob Crisostomo, owner of chocolate expert brand Casco Commodities in Manila. But the trajectory of chocolate is, of course, an interesting tale filled with mystique, wonder and adventure.
The Dutch and Spanish traders originally brought in cacao in Europe as a commodity, and Spanish gallants also brought plantain materials in 1600s to the Philippines. Today, Ivory Coast is by far the biggest producer of cacao. Ghana is the next biggest producer and then Indonesia is the third largest.
"There is an alkaline process created to treat cacao," Crisostomo explains, adding: "Wet beans are fermented in a hard wood box topped with banana leaves to keep the heat to around 50 degrees. Micro-organisms then cause fermentation where they eat the sugars and convert them to ethanol and phytic acid - this creates the chocolate flavour over five to six days."
After fermentation, it's the roasting process in a convection oven where the shell expands. It is then de-shelled and ground into a paste - the cacao liquor. "This is what we call pure roasted ground beans and its traditionally done in discs or tableas," Crisostomo says. These discs are exported around the world ready for the master craftsman chocolatiers to create their magnum opus.
As with wines and coffees, there are varietals that proffer special taste profiles. "We refer to it as lineage," Crisostomo says. "Criollo - white beans from Aztec/ Americas - is known for its beautiful aromatics and is being used by niche companies, thus it only makes up 5 per cent of the market."
Then there are what Crisostomo calls the brown or violet forastero beans from the Amazon and Brazil. "These are more common as they are easier to grow and more of a commodity as the big brands use them," he says. Lastly, Crisostomo mentions the very common trinitario, which he refers to as a "natural cross-bred" bean that is often used.
The very finest varietals, however, require a bit more work to source and develop. In the 19th century, the Ecuadorian cacao variety, called Nacional, was considered by many European chocolatiers to be the most coveted source of cacao in the world. But this golden era of Ecuadorian cacao came to an abrupt end in 1916, when an outbreak of "Witches' Broom" disease decimated the Nacional variety throughout the country.
By the beginning of the 21st century, some experts believed that the pure Nacional genotype no longer existed. This is how To'ak came into the world. Co-founders Jerry Toth and Carl Schweizer plus fourth-generation Ecuadorian cacao grower Servio Pachard decided to uncover this varietal.
"Deep into the low-lying mountains of the famous Arriba cacao-growing region, to the valley of Piedra de Plata is where we found groves of old cacao trees," Toth says. DNA tests would later confirm the presence of the pure Nacional genotype in this valley, and so they formed an association with 14 cacao growers there, from whom they exclusively source.
"The finest of wines and whiskeys allow people the privilege of exploring something sublime and timeless. We wanted to offer this same privilege to connoisseurs of chocolate - elevating its making and tasting," Schweizer says.
The To'ak 2014 Rain Harvest edition was limited to 574 bars of dark chocolate - it is 81 per cent cacao and each bar weighs 50 grams - made only of cacao mass and cane sugar. In the middle of the bar is a single roasted cacao bean, which was hand-selected and hand-measured by the co-founders themselves, showcasing the raw and unadulterated flavour.
"Each bar of chocolate is then packaged in a handcrafted Spanish Elm wooden box that has the individual bar number engraved on the back. Tasting tweezers [also made out of Spanish elm] are included - to assist in perceiving the subtle aroma of To'ak chocolate without the interference of other odours that tend to accumulate in the skin of fingers and hands," Toth says. This is now the world's most expensive chocolate in its unadulterated form (not accounting for bars that feature diamonds and gold), at HK$2,015 per bar.
"Chocolate, on its current trajectory, will have a million-tonne shortage in seven years or so," Crisostomo says. "Cacao is behind other speciality products, like coffee." As the markets usually follow, it will mean that more people will start planting cacao soon. But as Crisostomo says, "The chocolate market is finally starting to change". He says the changes are evident in its traceability and also its growing emphasis on sustainability. All of this results in darker, or finer, beans coming into the market.
"Today, people are waking up to better quality - the norm will be less chemicals, more information [and so on], Crisostomo says. He believes that as with more products and commodities across the board, the question of "who is carrying/paying the social cost" will become the bigger conversation. Cheap untraceable chocolate is everywhere, from duty free to Times Square's M&M store to inside many Christmas stockings - but the finest of the finest will soon be much more coveted. "In ancient times, chocolate was considered sacred and noble. In the industrial era, it was cheapened and mass-produced," Crisostomo says.
Nowadays, things are changing not just in chocolate but also in finer food in general.
"People are now interested in finer things and that includes the origin of the product and also knowing its ingredients. Chocolate is showing just that with a new focus on transparency and the exact path of production," says Sébastien Jeanneret, founder of DeLafée International SARL in Switzerland specialising in chocolate with touches of gold. Its truffles cost about HK$100 each.
The chocolate industry is rapidly evolving for the better and as Jeanneret says. "Chocolate is not for nourishment, it's an emotional purchase." And so people are starting to take more care in every chocolate purchase made.
"The general knowledge of the consumer is now so complex," says Andy Laird, owner of Nunu Chocolates in Brooklyn, New York. "It's no longer just a candy bar; it's savoured and respected." Therefore, people are prepared to pay a premium.
The industry itself is growing with chocolate industry analysts M&M predicting the global chocolate market will experience annual sales of US$98.3 billion by 2016.
"The barrier to entry is low - so there is a big movement in chocolate right now. It's moving from sweet to savory and we will be seeing it in foods and in snacking more than ever before," says Katrina Markoff, the founder of Vosges Haut-Chocolat based in Chicago.
"People are interested in sophisticated flavours ... they also want to make sure their crafted product is definitely fair trade."
Besides the sustainability element, chocolate is getting more creative in its niche offerings.
"The bean to farm movement has been big for a few years, now it's all about the collaborations for us: which we're including beer, coffee and even blue cheese," Laird says. Whatever, or however, you enjoy chocolate, it's like Markoff says, "Having chocolate gives you the feeling that you're in love."
The experience: "I would describe our 2014 Rain Harvest edition like this: On the nose, I perceive mostly floral notes, especially orange blossom and roses, with the rich nutty undertone of cacao. Then on the palate, the entrance is gentle and slow, with pure cacao and nuts being the first notes to reveal themselves" - Carl Schweizer of To'ak
How: Book with travel experts Cox and Kings (
coxandkings.co.uk
) and fly to Quito from Hong Kong via London/Los Angeles with Latin America's favourite airline Avianca (
avianca.com/en-es
)
Driving around Switzerland looking for handcrafted chocolatiers
Fact: "In Switzerland, every little town has their own chocolatier" - Sébastien Jeanneret of DeLafée
How: Book with travel experts Abercrombie and Kent (
abercrombiekent.com
) and fly into Zurich from Hong Kong with Qatar Airways (
qatarairways.com
) in their revamped business class
This article appeared in the South China Morning Post print edition as: Raising the bar

As with wines and coffees, fine chocolates are growing in sophistication and complexity