Award-winning actress Zhao Wei to focus on film directing and new wine business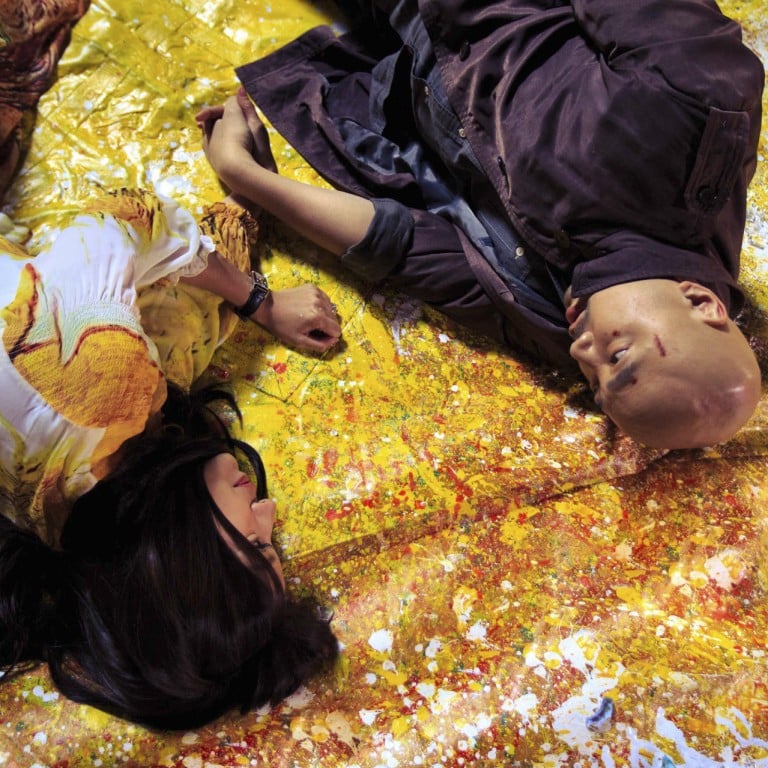 Zhao Wei sat quietly in the audience at this year's Hong Kong Film Awards ceremony. Unlike other hopefuls for the Best Actress Award, Zhao shunned a second dress change and kept toying with the idea whether she should get a last-minute touch-up until the moment her name was called.
"My face was all shiny when I took the stage," Zhao recalls, regretting that she didn't powder her nose before giving her speech. "I really couldn't believe it was going to be me."
Zhao went home with the prestigious award for her depiction of a child kidnapper's widow in . The film, directed by Peter Chan Ho-sun, explored child abductions in the mainland and was based on a true story.
Co-starring with top Chinese actors such as Huang Bo and Tong Dawei, Zhao took on the challenging role of Li Hongqin - a farmer from rural China who goes on a lonesome journey to get her foster children back, despite the fact that they were abducted from their biological parents by her now-deceased husband. Zhao's precise portrayal of a heartbroken mother was well-received among viewers and critics.
"I was very aware of the character," Zhao says. "I knew exactly what she would do at a particular moment, how she would react and the things she would say. To me, it's more important than just getting lost in the character."
On her days off, Zhao enjoys spending time at Château Monlot - the 8.5-hectare vineyard in the Saint Emilion region of France, boasting over 400 years of heritage - which Zhao and her husband bought in December 2011.
"I feel like I'm walking into the illustrated pages of a fairy tale when I go to the vineyard," Zhao says. "It draws you to nature and cleanses your soul, and you just don't want to leave."
Zhao recently launched her wine retailing business Château Monlot on TMall, Taobao's business-to-consumer platform. Targeting not only her fans but also serious wine aficionados, Zhao says she has invested a great deal of effort into the project to ensure the quality of the products.
"People say that I should never turn my hobby into a career, but I think you need to be passionate enough to do a good job," Zhao says.
Well, she's nailed it with acting, why not wine too?
Zhao, who married Singaporean tycoon Huang Youlong in 2008 and had a daughter two years later, says family plays an important part in her life now.
"I don't think there's a true balance of [family and work]," she says. "Even if there's balance, it's not static. I always need to catch up. My tip is to work hard, be diligent and dedicated."
Although her first Best Actress Award in Hong Kong only came this year, Zhao became a household name much earlier. At the tender age of 17, she played an extra in (1994), in which iconic Chinese actress Gong Li played the lead. Soon after, Zhao left her hometown in Anhui province and enrolled at an acting school in Shanghai founded by influential filmmaker Xie Jin of fame. She later studied film directing at Beijing Film Academy.
Following her overnight fame in the 1998 TV drama , Zhao quickly took on challenging roles to help her break out of the pigeonhole created by her popular Xiaoyanzi character. In 2002, Zhao played a mysterious college student blinded by love in directed by Zhang Yuan, a controversial Chinese contemporary filmmaker.
Starting from 2003, Zhao began to solely focus on films, moving away from TV dramas. She starred as a police officer and mother tangled in a fatal love triangle in (2003), directed by Ann Hui. She also starred in a series of action-packed commercial hits including (2008-2009), (2008) and (2009). "I guess I never took my fame as a teen idol too seriously," Zhao says.
"I wasn't burdened by maintaining a loveable or youthful image. I look at stories and characters to decide whether I want to take on the challenge. I don't think much about the other things."
Zhao made her first foray into film directing in 2013. Her directorial debut, follows a pair of college sweethearts reunited after years apart. The film, starring Mark Chao, Han Geng and Yang Zishan, hit the jackpot.
Grossing over 700 million yuan (HK$852 million), the film broke the box-office record for a female Chinese director in a week's time. Her most recent films are also setting box-office records. a deadpan comedy and sequel to (2012), grossed 680 million yuan in just three days.
Despite her success, Zhao admits that her ambition in show business is diminishing with age. "I respect the [film] awards, but I'm not so keen on whether I will win another award or not," she says. "When I was young, I did things out of ambition, but now I'm doing it because of responsibility, because I have a team to answer to and people who are dependent on me."
Occupation:
Actress, film director, entrepreneur
Defining Moment:
Zhao's role in the 1998 costume drama My Fair Princess became her career breakthrough. Her portrayal of the innocent Xiaoyanzi character being dragged into a rags-to-riches love story set in the 18th-century Qing dynasty earned her fame overnight.
Plans and ambitions:
"Right now, I'm ready to take a brief break from acting. I'm preparing for another directorial project by the end of this year. I want to be more focused on directing."
This article appeared in the South China Morning Post print edition as: Heady heights

Actress Zhao Wei says passion, dedication and hard work have brought her to where she is today