Heraldry has changed with the times - a coat of arms is for those who have distinguished themselves or contributed to society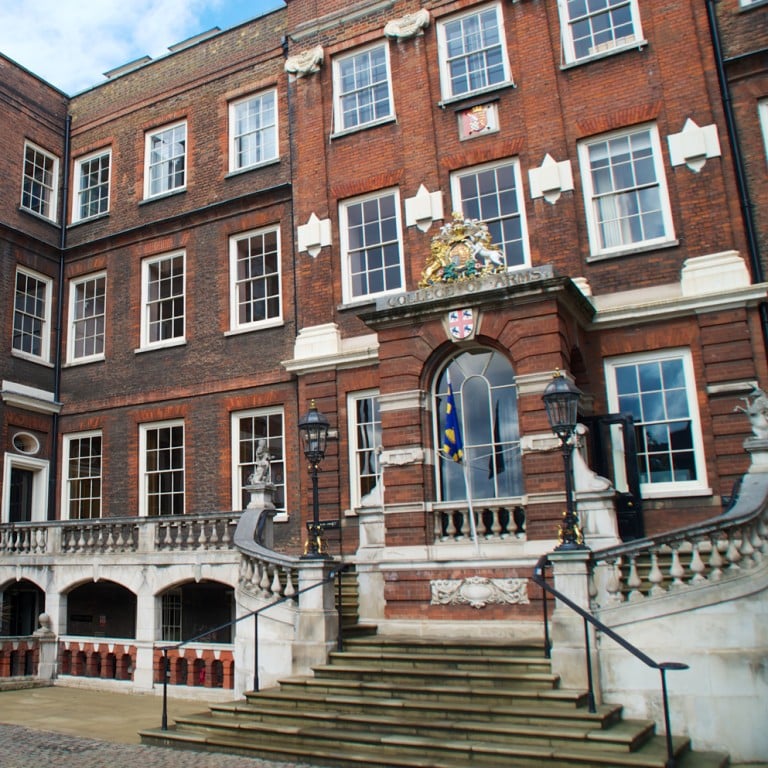 Before the name of your tailor, the make and model of your car, or the size of your superyacht mattered, and before logo-laden handbags or even old school ties, the status symbol for the seriously superior European was the coat of arms. Nobility of birth is no longer required. Nobility of spirit is more important.
In the later Middle Ages, heraldic symbols identified knights in battle, their property, and the members of their private armies, eventually becoming part of a pan-European system of courtly ceremony. In the 15th century, Richard III incorporated the English heralds, who organised such matters, and installed them in the College of Arms. They ensured that heraldic symbols were unique, officially approved and registered, designed according to specific rules, and were only displayed by those properly entitled to them.
Modern applicants find these gatekeepers of gentility residing in the nearly 350-year-old College of Arms in the City of London, almost in the shadow of St Paul's Cathedral and just across the Thames from the modern reconstruction of Shakespeare's Globe Theatre. The heralds have actually been on this site since 1555, well before Shakespeare's time.
The atmosphere inside the weathered red-brick building of 1666 is instantly recognisable to anyone educated at a British public school. Sober portraits of previous heralds gaze down from wood-panelled walls, and creaking staircases with rooms to either side are reminiscent of older Oxford colleges.
The library is home to 7,000 bound volumes of manuscripts dating as far back as the 11th century, mostly genealogies and heraldic reference works called "ordinaries". Records of individual grants of arms date back over five centuries, and are still hand-painted and lettered. Records are still retrieved using index cards, with not a scanner or computer in sight.
Grantees still receive painted scrolls of calf-skin vellum depicting their arms in bright colours, also bedecked with the coats of sovereign and senior heralds, and hung with seals. Blazon, the language used on them to describe the arms granted, is derived from 11th-century French, at that time the language of the English elites.
There are few institutions more redolent of tradition, but Peter O'Donoghue, the York Herald, whose job title has existed since at least 1484, insists that the success of heraldry is due to its adaptability. "One of the reasons it has kept going for the last seven or eight hundred years is that it has proved to be a very simple and flexible system which can express different things to different people at different times."
In the days of knights and jousting tournaments, "having a coat of arms was a way of saying that you were a member of that high elite, and that gave coats of arms a great power as symbols of status", O'Donoghue says.
Modern brands still often adopt shields as logos in an attempt to convey exclusivity.
But part of heraldry's flexibility, he points out, is in how it has responded to social change, and to the redistribution of prestige and influence over time. In the early 18th century, people began to choose heraldic designs that reflected the story of their lives, and today's applicants often wish to mark some significant personal achievement, and to create an identity to pass on to their children.
"What we do is grant coats of arms to people who are of a certain eminence in the community," O'Donoghue says. "But it's not a class-based eminence particularly. It's simply a matter of professional qualifications, degrees, respectability, and public and charitable service."
While the heralds' fees must be met, to be rich is neither required nor sufficient to obtain a grant.
Applicants begin by submitting a CV, and if they prove suitable, submit a formal petition to the Earl Marshal, the Duke of Norfolk, whose warrant is necessary for the Kings of Arms - the senior heralds - to make the grant.
There's no requirement to visit the college, but a face-to-face interview presents the best opportunity for applicants to discover the vocabulary of heraldic design and to express their own wishes.
The look of heraldry has also adapted itself over time from original simple forms meant to be easily recognisable at a distance, through periods of greater complexity, and influence from modern graphic design.
The choice of items to be placed on the shield has expanded from traditional heraldic beasts and medieval weapons to include film strips and the double helix strands of DNA, for those with relevant occupations.
"The same criteria apply to everything," O'Donoghue explains. "Is it going to be simple and clear and intelligible in the future?"
The College of Arms thinks in centuries. Long after the Rolls-Royce has rusted, the successful software start-up has been superseded, and the property portfolio's bubble has burst, there will be permanent evidence - inscribed by hand on top-quality acid-free paper, beautifully bound and kept in a centuries-old London library - that your life was more than brash and hasty novelty, and you were indeed someone of substance.
Heraldry's adaptability has included the adoption of beasts from alien bestiaries, enabling Hong Kong-based institutions and individuals to obtain grants of arms with local flavour.
The arms of the University of Hong Kong feature Chinese text on an open book, and have a Chinese dragon as a supporter, while those of the Chinese University of Hong Kong feature a Chinese phoenix, and are supported by twin .
Hong Kong residents who are also British citizens can petition for arms that represent their home and achievements.
Standard grants to private citizens include shield and crest, with the option to add a heraldic badge and banner.
Hong Kong barrister Daniel Hui's recent grant borrows from the arms of Sir Robert Hotung, an ancestor on the maternal side. His badge (pictured right) features a version of the RAF's kestrel to reflect time spent with the air force's Royal Squadron, and more subtly reflects his current occupation: one of the plants in the cornucopia carried by the kestrel is lawyer vine.
This article appeared in the South China Morning Post print edition as: Heralding change