Luxury lingerie makers are opening new stores, expanding product offerings and even providing customisation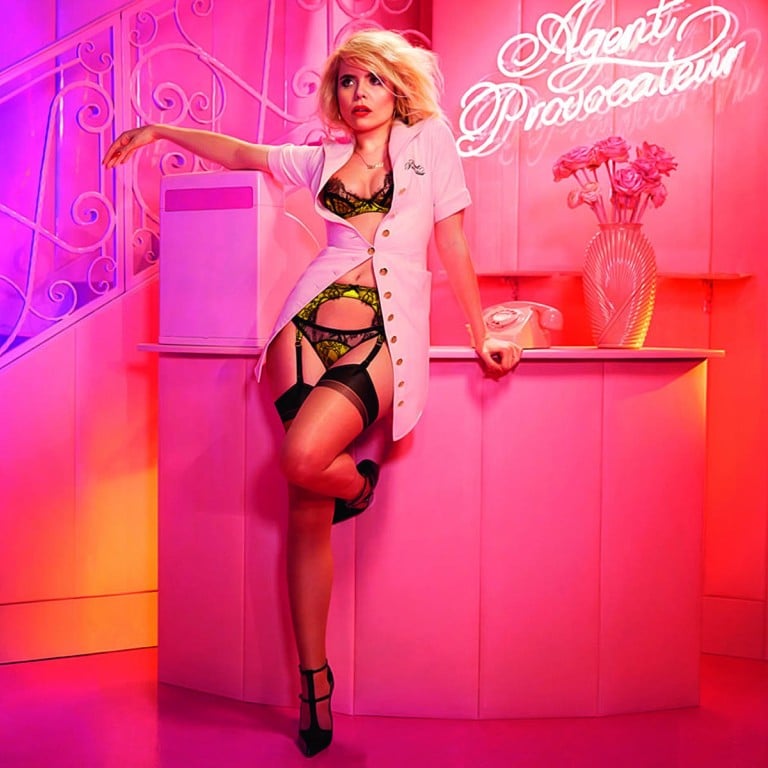 In the world of lingerie, it's a question of desire and demand - regardless of economic ructions. Some luxury brands are feeling the chill winds of economic uncertainty, especially in China.
Nonetheless, high-end lingerie makers are ambitiously expanding as demand for exquisitely crafted products rises.
In October, Italian lingerie label La Perla opened a four-storey flagship store on Russell Street in Causeway Bay - boasting some of the world's most expensive retail spaces. It was only a week after the opening of British luxury lingerie label Agent Provocateur's first standalone boutique in Hong Kong.
"People stop buying when they see luxury only as an ostentatious symbol of status," says La Perla CEO John Hooks.
"But lingerie is something you wear and you buy for yourself and your partner. I think it might be the reason why we are less affected by [the present market climate]."
The craftsmanship behind such lingerie designs warrants the hefty price tags. La Perla's customised bra featuring 24ct gold thread, for example, can go for over HK$80,000, while Agent Provocateur's lace robes are priced over HK$25,000.
Apart from traditional lingerie maisons, fashion designers such as Stella McCartney and Dolce & Gabbana are also taking their share of the market by launching high-end lingerie collections. The budding trend that's taking the industry by storm doesn't stop here. Lingerie chic is a major trend for the spring/summer 2016 season as Dior, Balenciaga, Celine and more are tapping into the theme.
Demand for luxurious, couture-esque lingerie and loungewear is quickly growing, which has fuelled high-end brands' ambitious expansion in Asia.
La Perla is planning to open up to five more stores in China next year while Agent Provocateur plans to roll out 20 to 30 stores over the next five years.
French luxury lingerie maker Carine Gilson, which was available in Asia through partnership with e-commerce platforms such as Net-a-Porter, has just opened a boutique in Taipei's Mandarin Oriental hotel.
"China was the fastest-growing market for us last year," says Garry Hogarth, CEO of Agent Provocateur. "Sales almost increased by 30 per cent in our boutique in Beijing."
Luxury quality and daring designs are two key factors drawing Chinese customers to high-end lingerie.
"When we launched in China, we were warned that only the heavily-padded, push-up bras will take off," Hogarth adds. "But in fact, customers are trend savvy and quite adventurous."
Lisa Cheng, who opened luxury lingerie boutique Sheer almost four years ago, agrees. "Today a lot of customers are moving out of the traditional wired push-up bras and going for more comfortable, stylish pieces that they sometimes incorporate into their daily wear as a statement piece." Her boutique features a variety of luxury lingerie and loungewear brands such as Fleur of England, Cadolle and Olivia Von Halle.
La Perla takes the luxurious level of lingerie up a notch by launching a made-to-order concept. The top floor of its Hong Kong flagship store is created exclusively for the concept. Velvet wall panels line the room and customisable lingerie - from crystal-embellished bodysuits to hand-made Chantilly lace bras - is on display alongside colour, crystal and textile samples. The designs can be entirely customised. The waiting time can take from six weeks to over six months. The craftsmanship and heritage behind the lingerie appeal to affluent new customers on the mainland.
"Asian clients are very sensitive to craftsmanship, luxurious materials and everything precious and rare," says Carine Gilson, founder of her eponymous label. "Our couture lingerie is handmade by exceptionally skilled artisans in Belgium. We find that this expertise is increasingly valued and the authenticity of the house attracts new customers."
La Perla's Hooks says that craftsmanship is at the core of the brand. "We have craftsmen in the atelier who have been with the company for 30 years," he says.
"We came very close to losing their special skills. Now we are trying to safeguard and develop the skills and passing on the legacy through apprenticeship process."
Ultraluxurious delicacies are no longer limited to only the bedrooms. The trend to turn underwear into outwear lingerie is picking up. Structured corsets and lace bodysuits are being incorporated into everyday wear.
Celebrity endorsements are contributing to the growing trend. Penelope Cruz, Dita Von Teese and Rosie Huntington-Whiteley are among the stellar line-up of A-listers who have launched their own lingerie business. Style icons Lady Gaga, Rihanna and Beyoncé are often seen incorporating embellished corsets into their concert wardrobe.
"Women are adapting this trend, [coming up with] looks that are really classy and elegant," Cheng of Sheer says. "They are awakening to the possibilities that they can have other than being restricted by the cultural stigma."
Modern and contemporary designs that appeal to fashion-forward clientele are ranking high up on the brands' development agenda. "Lingerie is about empowering women and is designed to make women feel more attractive, sexy and confident," Hogarth says.
La Perla has shown its couture collection at Milan Fashion Week and is announcing a new creative director in January.
Lingerie makers are also actively expanding product offerings from fragrance to swimwear and ready-to-wear.
Swimwear accounts for 12 per cent of Agent Provocateur's total sales and has seen promising growth, while La Perla has expanded into a lingerie-inspired ready-to-wear collection for men and women, featuring cashmere polo shirts and silk slip gowns with lace trimmings.
"It's very important for us to expand our product offerings," Hooks says. "As modern affluent lifestyle evolves, people find the need to wear different things. We think it's a new market."
This article appeared in the South China Morning Post print edition as: Seduced by opportunity

High-end brands are expanding in terms of markets and offerings as demand for sophisticated lingerie grows