As an haute couture house developing a strong identity in timepieces, Dior holds quite a unique position with a profile shared by only a handful of other companies. The brand's star is the Dior VIII Grand Bal, which was introduced in 2011 with a striking feature – a decorative and functional rotor placed on the front of the dial. In movement, it reflects the whirling full skirts of the ball gowns that helped make couturier Christian Dior's reputation in the 1950s – hence the name.
Since then, the Dior VIII Grand Bal has reached new creative heights with each collection. This year, the collection features the Dior VIII Grand Bal Plissé Ruban. The 36mm timepiece houses an automotive movement, the Dior Inverse 11 1/2 calibre developed by the maison's ateliers horlogers. It features a functional oscillating weight, placed on the dial. It is embellished with gold and diamonds which adorn a precious pleated petticoat, interlaced with a silky ribbon. The case comes in rose gold while the silver leather strap is lined in pink rubber. The model has a limited edition of 188 pieces.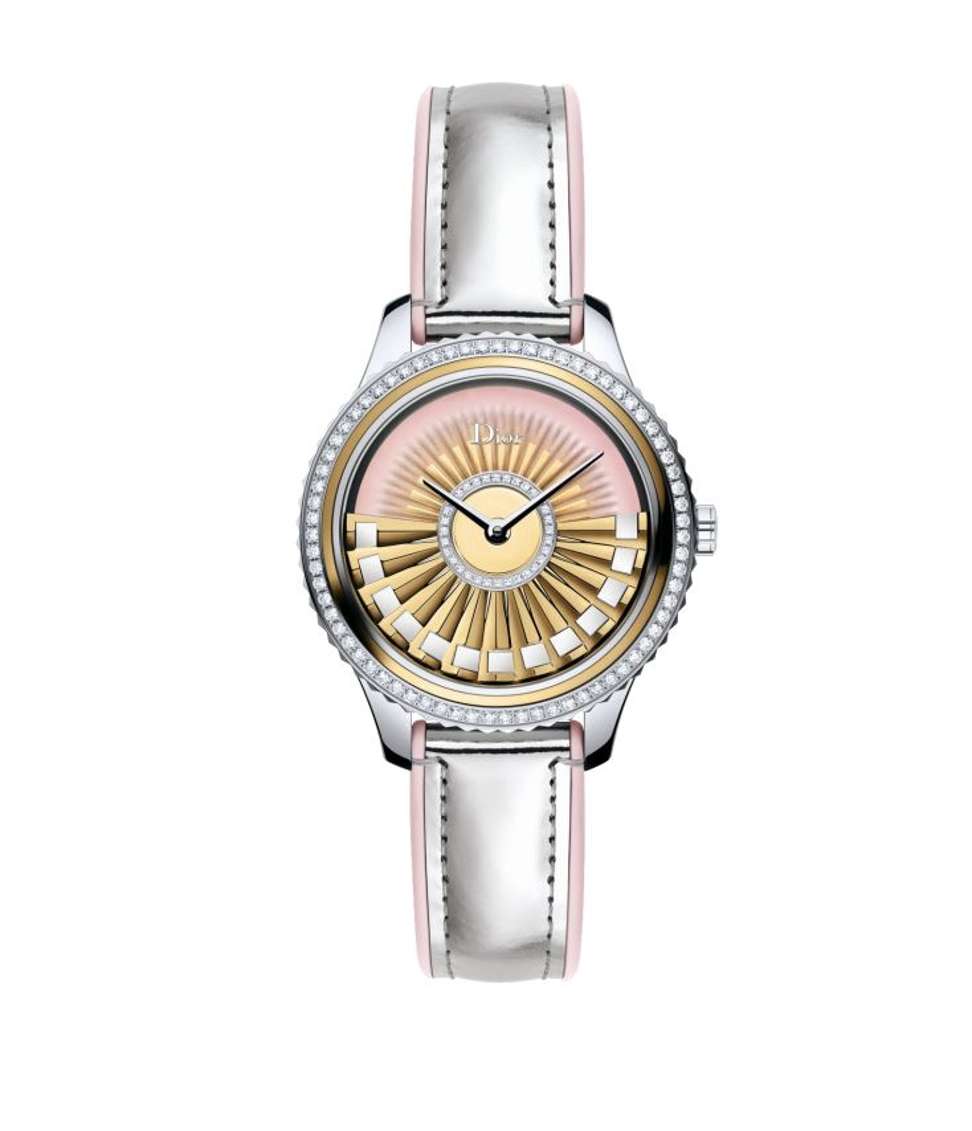 Another watch that is playing with size is La D de Dior Satine, which now comes in a new 36mm size. The D de Dior watch was created in 2003 for a woman who likes to borrow her man's watch, so that she always thinks about him. Since then, it has become a staple for the maison and has evolved into many collections.
The Quartz de Dior Satine is designed by Victoire de Castellane and comes in three versions, all fitted with a flexible and shiny Milanese mesh bracelet, adorned with large dials in pink or white mother-of-pearl. As for the gold and steel version, it is embellished with an elegant yellow gold bezel and crown.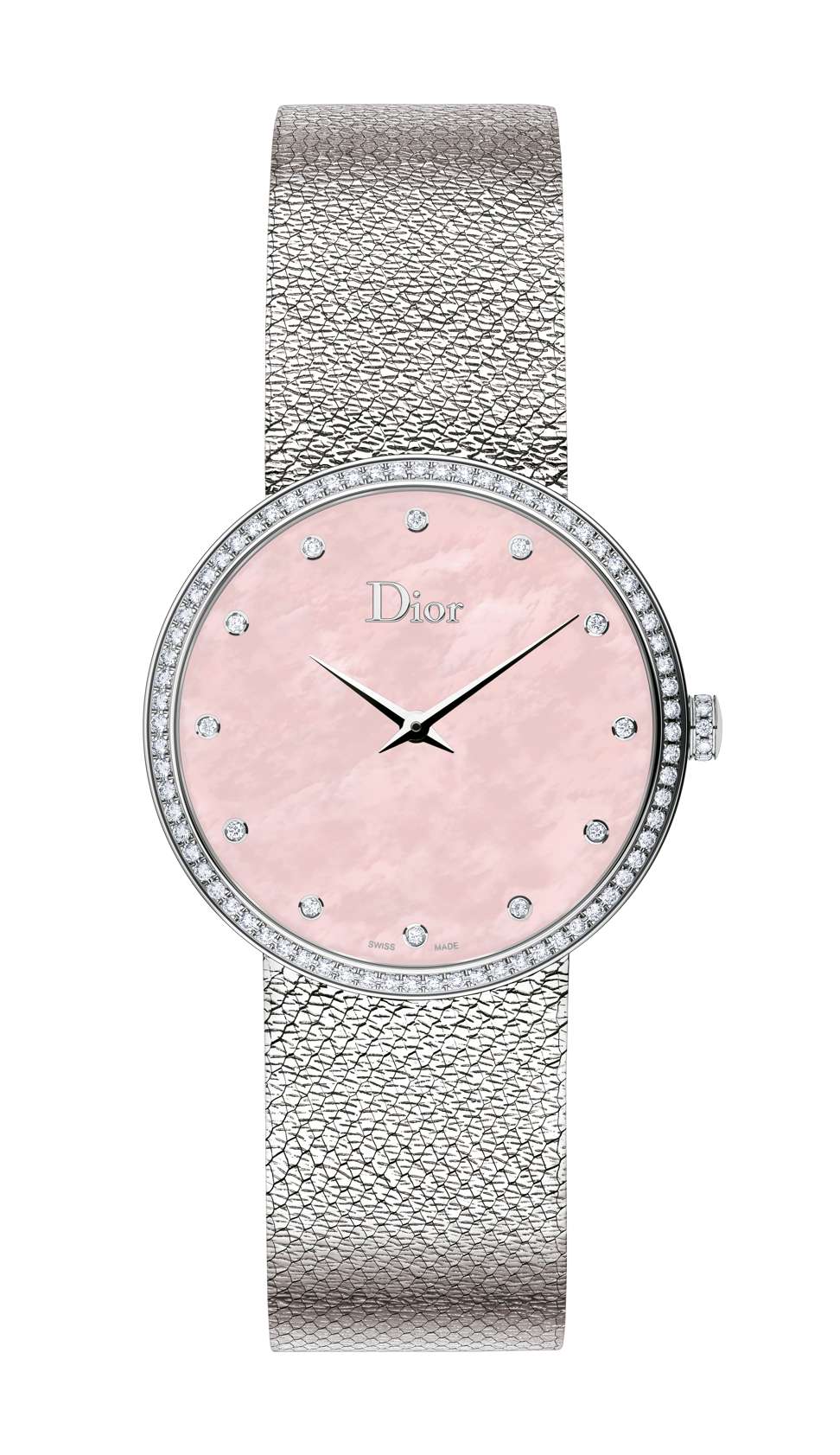 "I was inspired by satin ribbons: the D de Dior Satine is a ribbon of metal around the wrist," de Castellane says. To ensure the bracelet has the suppleness and shine of a ribbon, the maison's ateliers pushed the limits of their know-how, stretching the traditional artisanal weaving techniques, notably that of passementerie.
Dior reveals its latest masterpieces in watch design
To create a knit made of interwoven, articulated gold or steel filaments, the artisan first uses a metal-knitting machine. Once the precious knit is completed, he cuts bands from the fine fabric and hand-polishes it to perfect its details and give it the timeless aesthetic that makes the D de Dior Satine so distinctive.
WATCH THIS SPACE
STYLE is on the ground at Baselworld, bringing you sneak previews, exclusive interviews and debut highlights.
Live Instagram updates from Baselworld
For more on Baselworld 2017, follow STYLE on Facebook, Instagram and Twitter