An independent brand that has been making waves at both SIHH and Baselworld is Christophe Claret. The young brand has a history of producing delightfully whimsical timepieces like the Margot and, most recently at this year's SIHH, the Maestro.
For Baselworld this year it releases the X-TREM-1 StingHD, an update of its dynamic X-TREM-1 timepiece that debuted in 2012. The new piece is made in collaboration with StingHD, a high-end American jewellery brand that specialises in making leather bracelets and occasionally other accessories.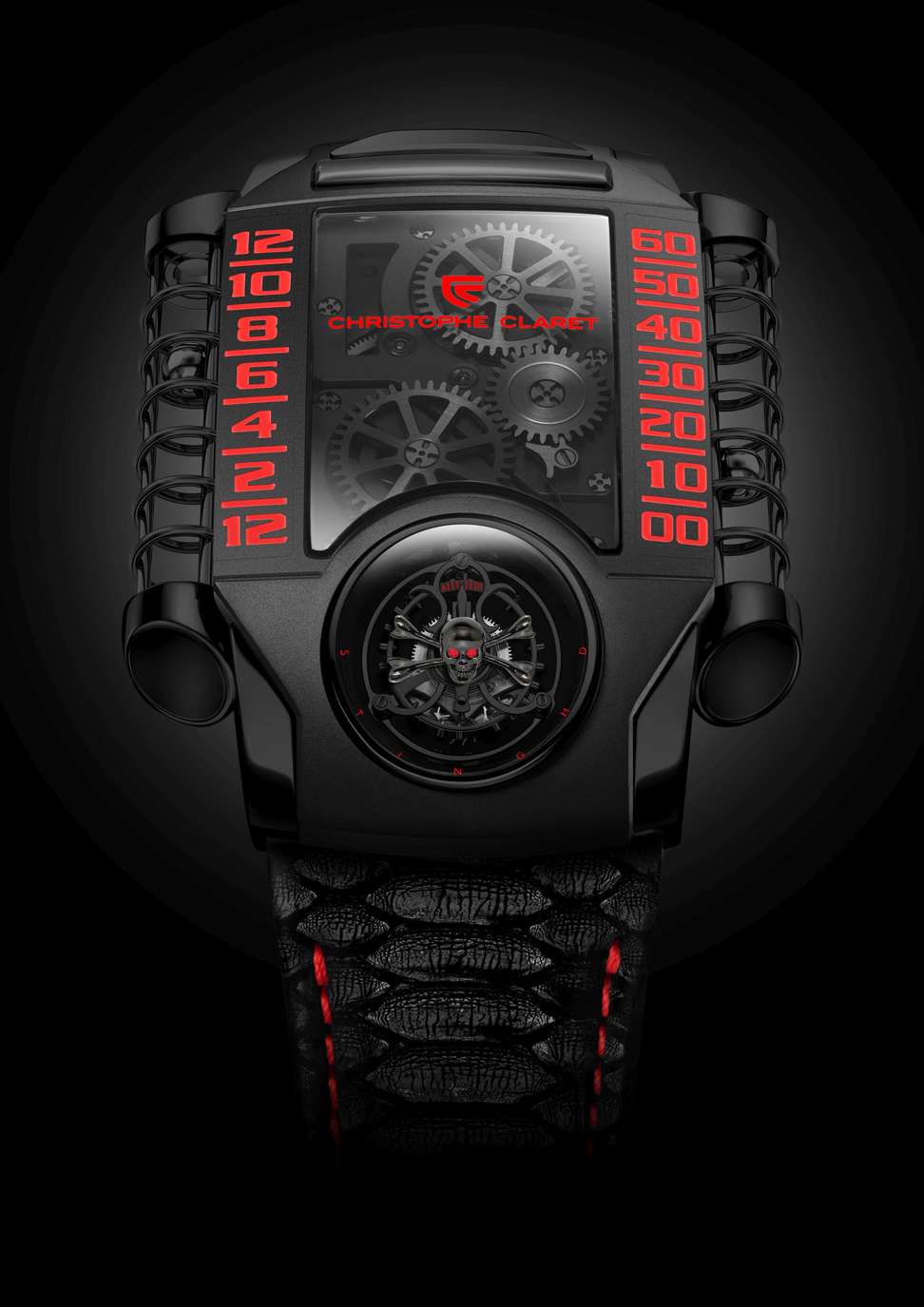 Christophe Claret's newest timepiece is a mechanical memento mori – which translates from Latin as "remember that you have to die" – and is limited to just eight pieces. Prominently featured on the case and on the tourbillon cage are skulls, as a reminder of the frailty of human existence. In an interesting twist, Christophe Claret has treated the sapphire crystal case in such a way that the skull on it can only be viewed when the wearer breathes hot air onto it to reveal the design.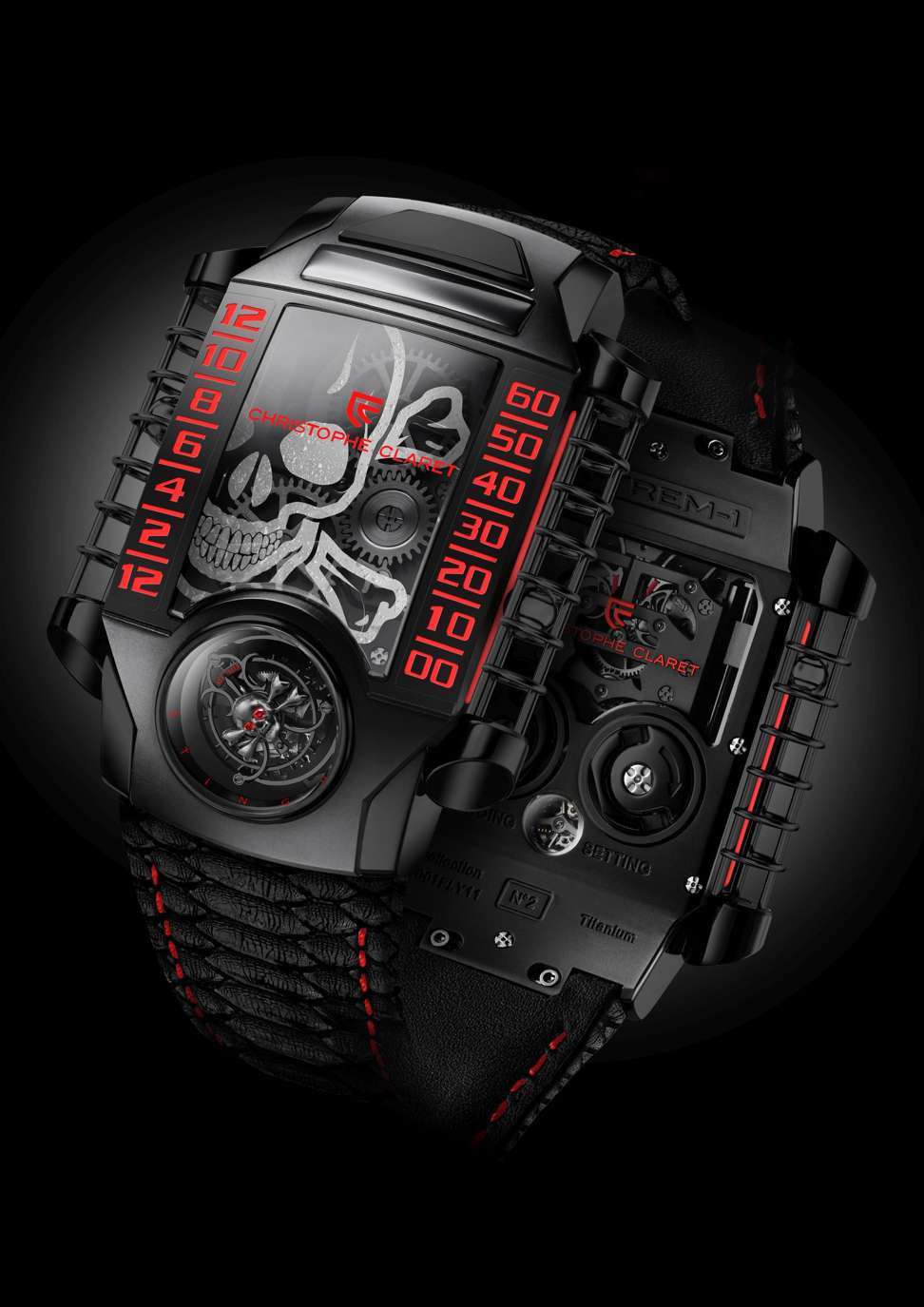 Independent watchmakers show their whimsical side at SIHH
The X-TREM-1 StingHD features the key design codes that made the X-TREM-1 such a unique piece: two steel spheres on the sides of the case controlled by magnetic fields generated by two magnets moved by cables made up of hundreds of nanofibres. The steel balls tell the time by moving up and down the two black-PVD treated stainless steel tubes attached to the left and right side of the case. The left tube tells the hour while the right marks the minutes.
Another key design feature is the inclined tourbillon at 6 o'clock. To accommodate the skull on the tourbillon cage, the cage was redesigned with black PVD treatment. Paired with a black-chrome plated skull with red rubies for eyes, the tourbillon looks positively darker and grimmer than before.
Luxury watchmakers wise up and target women's market with exquisite complications
The dark design code is carried throughout the rest of the timepiece, from the black PVD-treated titanium case to the bright scarlet red and deep black colour combination. Also available are straps made of either stingray leather or a personalised strap, both of which are supplied by StingHD. A complimentary handcrafted bracelet embellished with a black diamond-encrusted skull with ruby eyes is also gifted. These little stylistic details are built up to create an aesthetic that screams the word rebel.
The 40.80mm by 56.80mm watch is powered by the calibre FLY11, a mechanical hand-wound movement. It comes with a power reserve of 50 hours.
WATCH THIS SPACE
STYLE is on the ground at Baselworld, bringing you sneak previews, exclusive interviews and debut highlights.
Live Instagram updates from Baselworld
For more on Baselworld 2017, follow STYLE on Facebook, Instagram and Twitter