Top looks on the Met Gala 2017 red carpet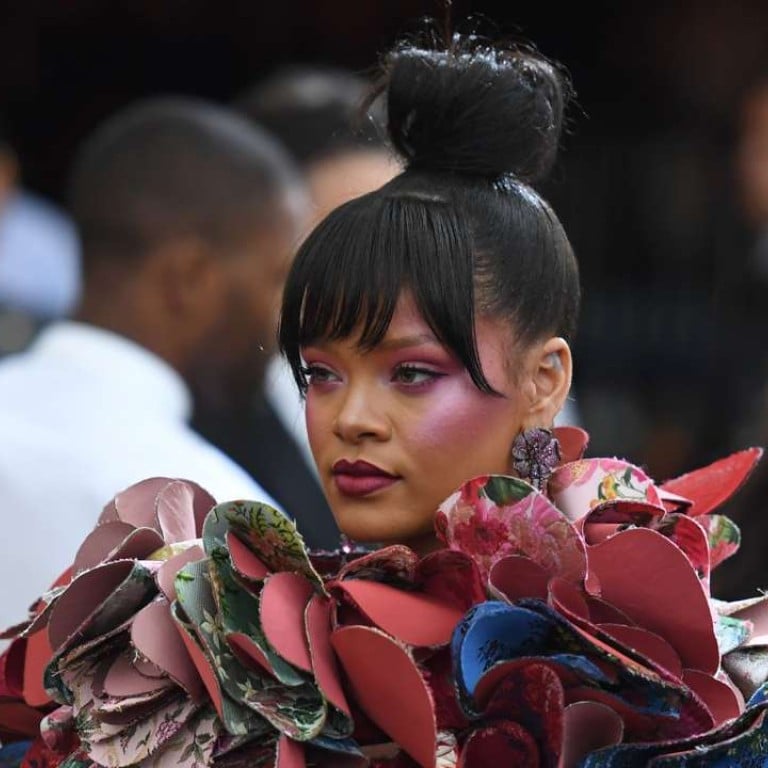 The colour red made a dramatic show Monday night in the grand parade of fashion at the Met Gala, with co-chair Katy Perry in a veiled look created just for her by John Galliano and Pharrell's wife, Helen Lasichanh, in one of honoree
Rei Kawakubo
's avant-garde, armless jumpsuits.
Perry wore a veil with a silver head piece and black accents around the eyes with an embroidered wool coat layered over a red tulle and silk chiffon dress, her sleeves elongated, all by Maison Margiela Artisanal.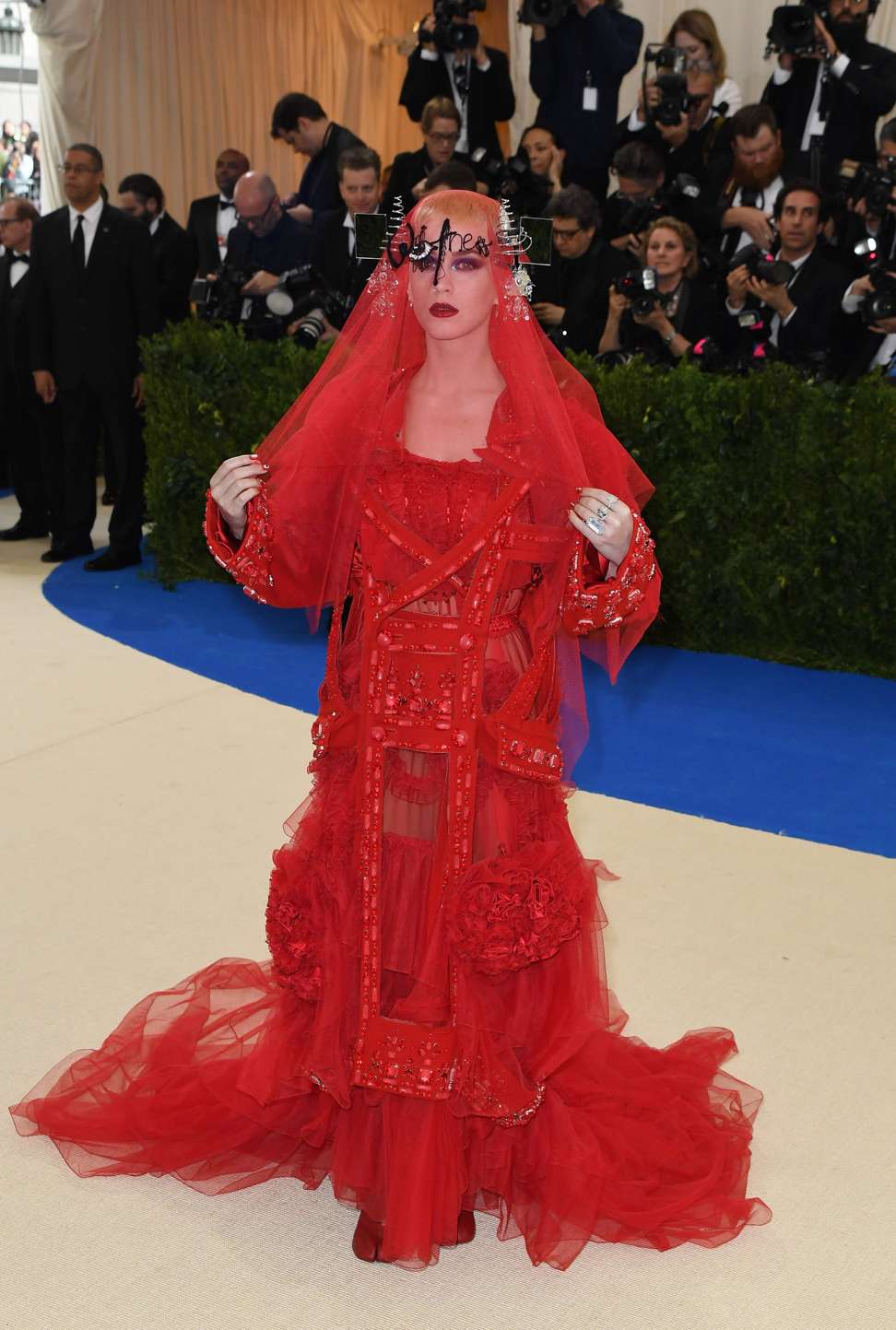 Lasichanh, her blond hair high on her head, smiled from within her signature Kawakubo balloon-like, red suit.
Claire Danes also channeled the designer, whose work is featured in the Metropolitan Museum Costume Institute's spring exhibition, "Rei Kawakubo/Comme des Garcons: Art of the In-Between." The sleeves of Dane's blouse extended well beyond her hands, paired with a simple pair of black pants.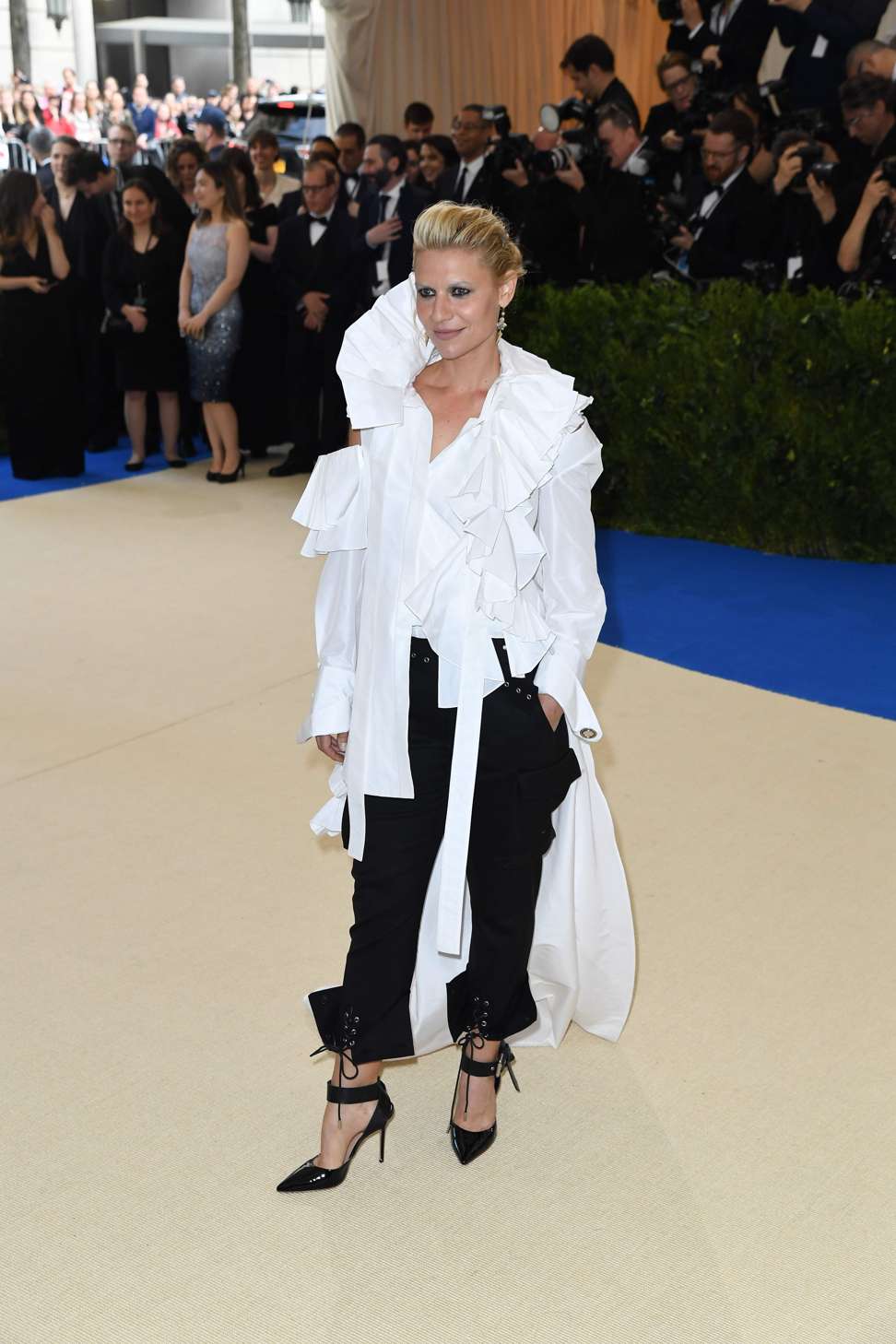 Vogue's Anna Wintour kicked off the star-studded gala a bit earlier as the evening's co-host. The gala feeds the annual budget of the Costume Institute. Wintour opted for encrusted gold and ostrich feathers from Chanel and said of Kawakubo and her Comme des Garcons brand: "She's a genius. Not only does she think outside of the box, she doesn't acknowledge the box."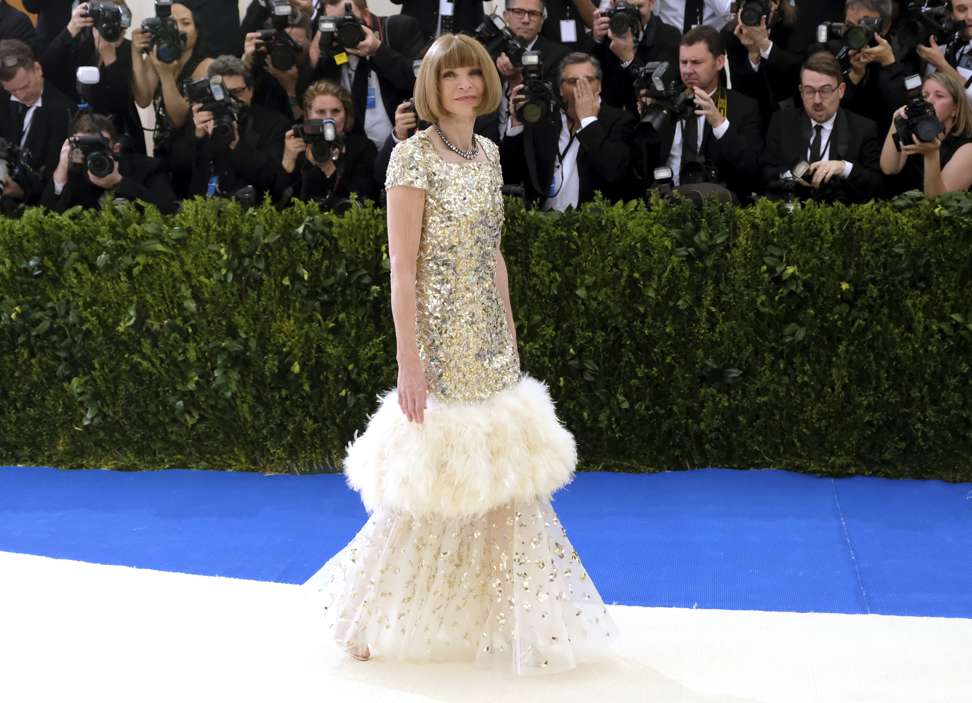 Mega-stars from the worlds of film, TV, fashion, sports and music attend the glittery Met Gala each year. Some honor the work of the Costume Insitute's spring theme and some just, well, do their own thing.
Priyanka Chopra's floor-sweeping trench coat evening gown from Ralph Lauren took up a lot of real estate on the carpet, which is actually blue this year.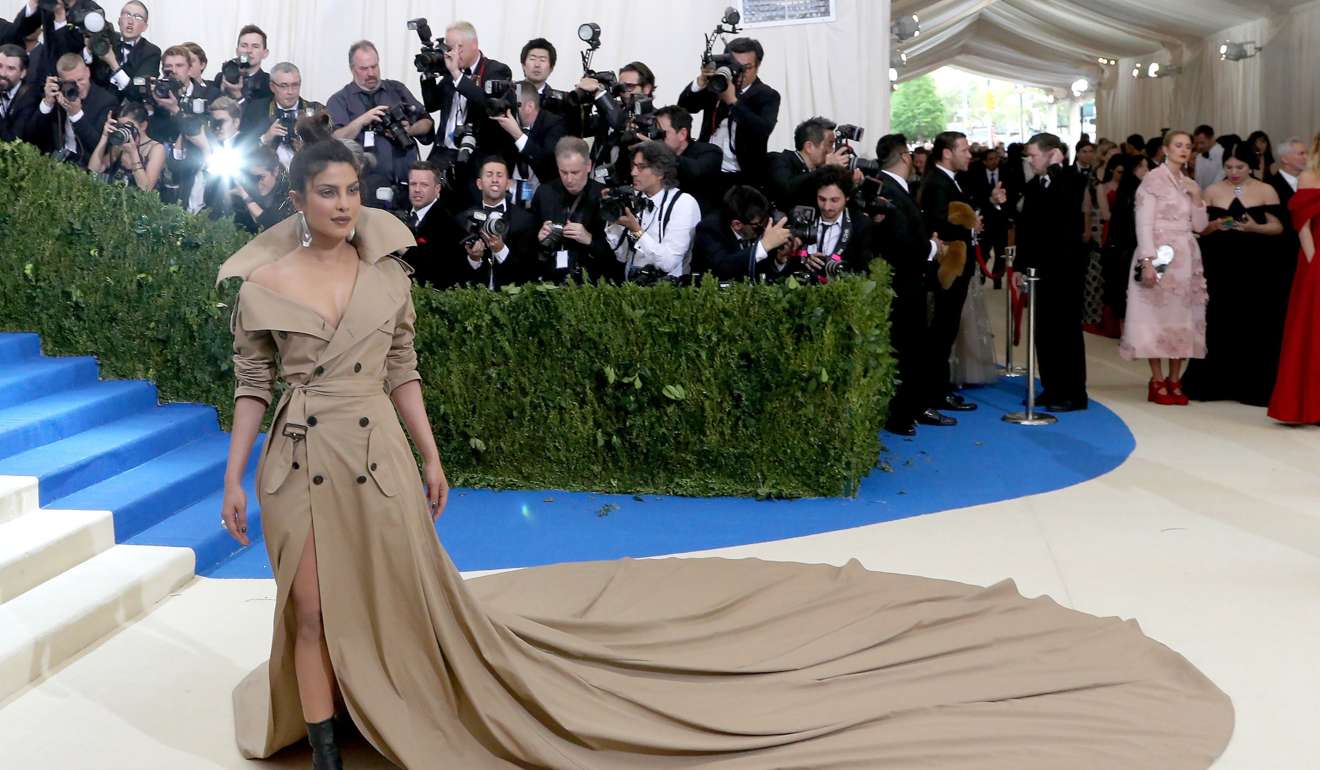 Lilly Collins, her hair in a black, banged crop with dark red lips, paid homage to Kawakubo in a black strapless bodice paired with a high-waisted full skirt in pink.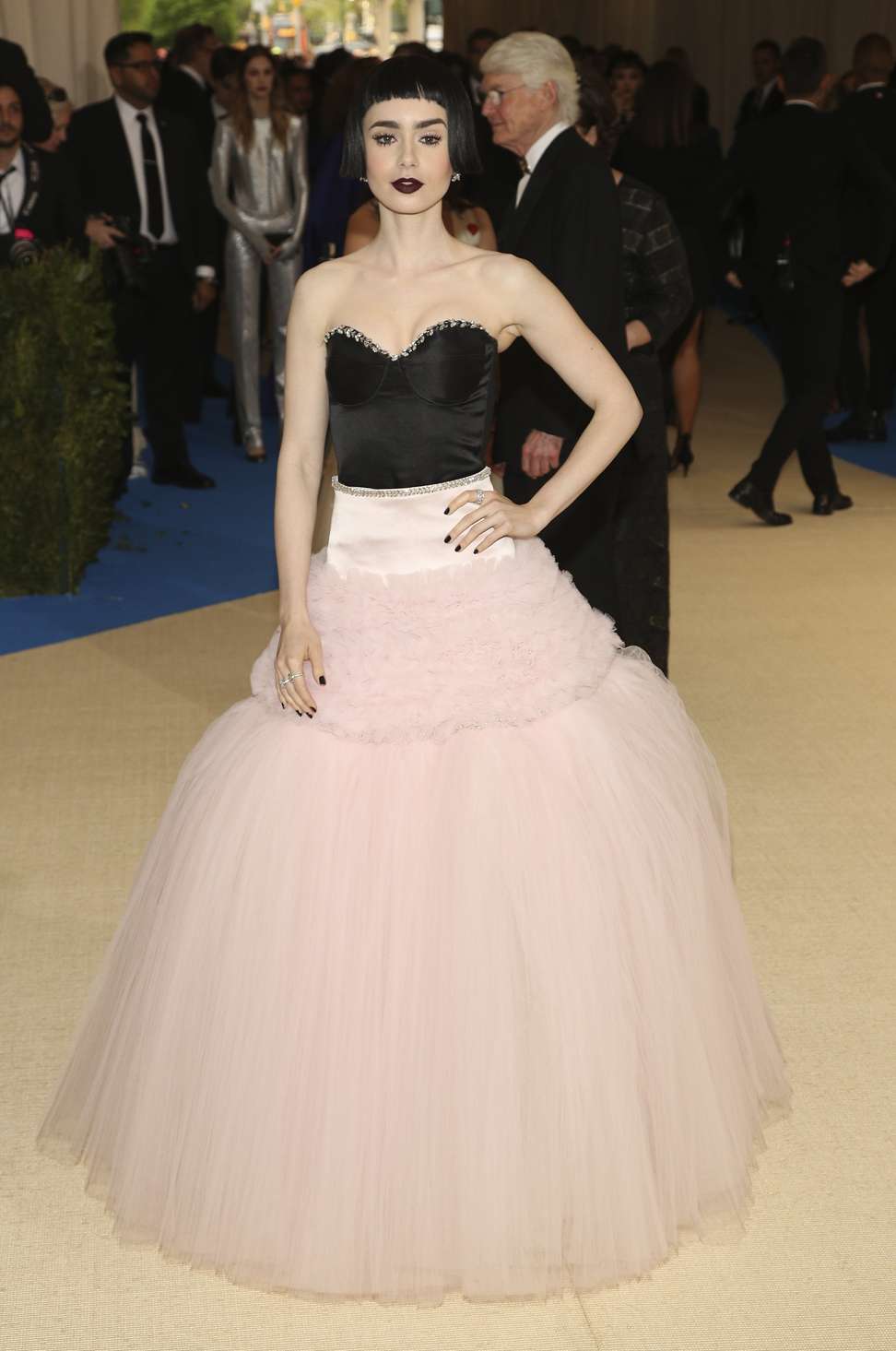 Here are the other top looks from this year's red carpet: