Singer-songwriter, poet, author, painter, legend and icon, American Bob Dylan, unlike the title one of his most famous songs, The Times They Are a-Changing, has always remained relatively consistent – in his music and his distinctive look – compared with other notable musicians of his generation, such as the late, chameleon-like David Bowie.
White T-shirt: Brando and Dean prove fashion staple still a classic
During a career stretching over more than five decades, three iconic items can be deemed as truly "Dylan" – all of which you can acquire to give yourself that "look" – just like Bob.
Dylan – born Robert Zimmerman in 1941 – and his band will be performing in concert at the Hong Kong Convention and Exhibition Centre, in Wan Chai on August 4, as part of a tour that also includes dates in Japan, Singapore, Australia and New Zealand.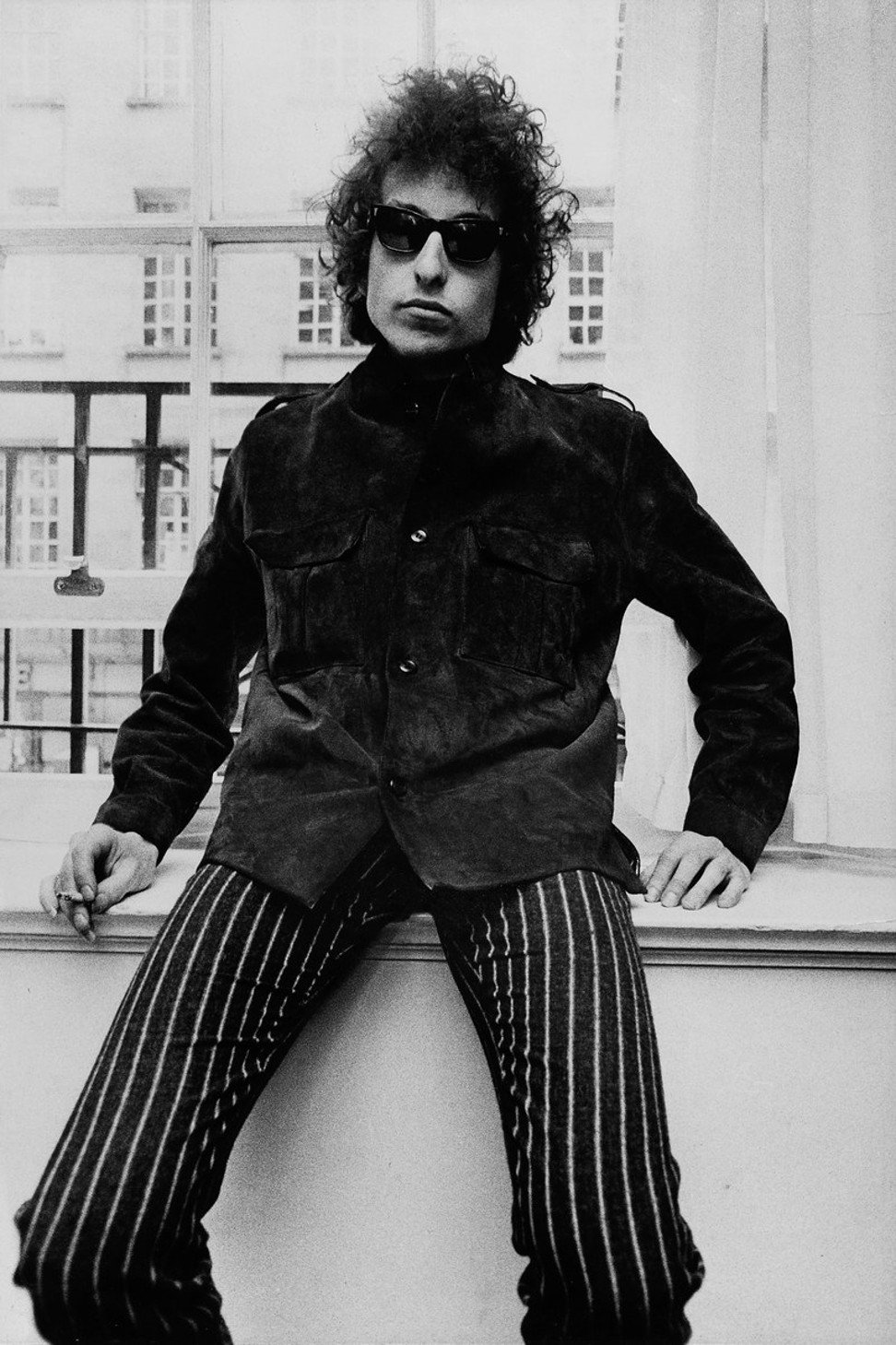 Ray-Ban Wayfarers
Almost a must-have worldwide fashion item today, Dylan first wore Ray-Ban Wayfarer sunglasses in the mid-60s. He was wearing them during the June 1965 recording sessions for Like a Rolling Stone, one of his greatest hits.
Along with another '60s American singer Roy Orbison, Dylan was one of the artists who helped to make the sunglasses look COOL
You can pick up your own pair of the iconic sunglasses for about US$150.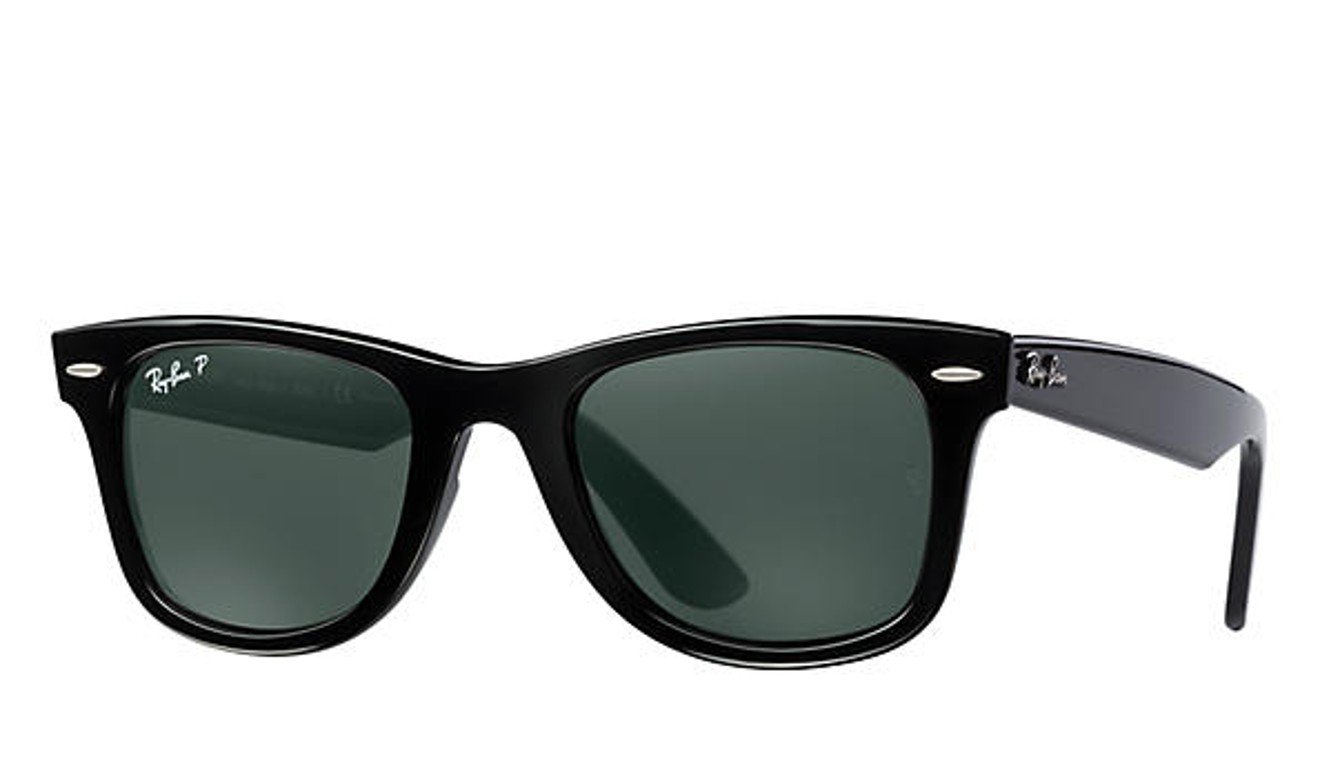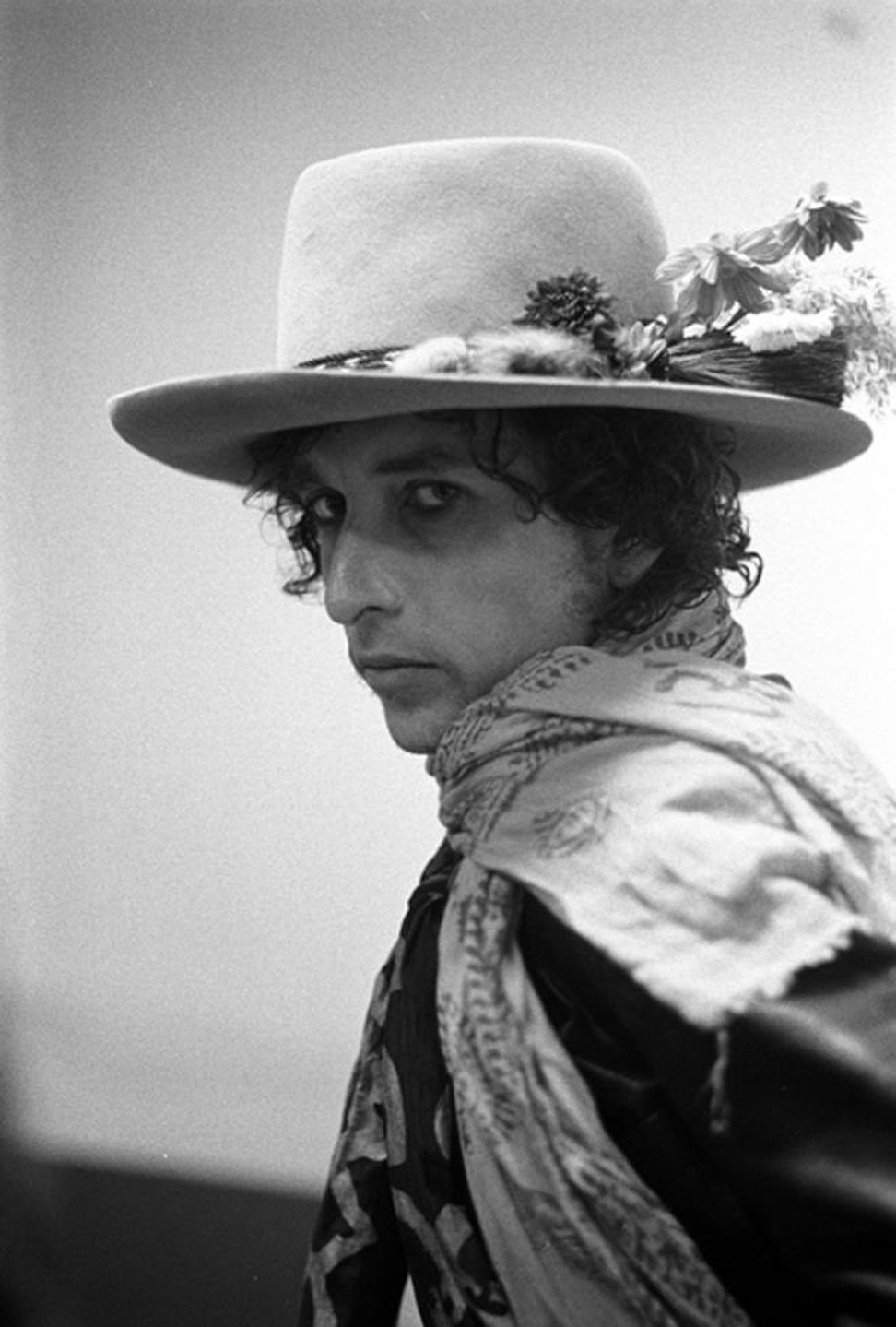 Baron Hat
Dylan – like the late Canadian singer-songwriter Leonard Cohen – is known for his long-time obsession with hats.
Over the years, the winner of the 2016 Nobel Prize in literature has worn numerous versions – boaters, top hats, Dutch-boy caps, cowboy hats – you name it.
Dior appoints former Vuitton designer Kim Jones as menswear chief
Among his collection – which now runs into the hundreds – the hat he wore alongside a scarf on the cover of his album, Bob Dylan Live 1975 -The Rolling Thunder Revue, is regarded as classic by his fans and critics.
Baron and Stetson are two of the classic brands that Dylan often chooses.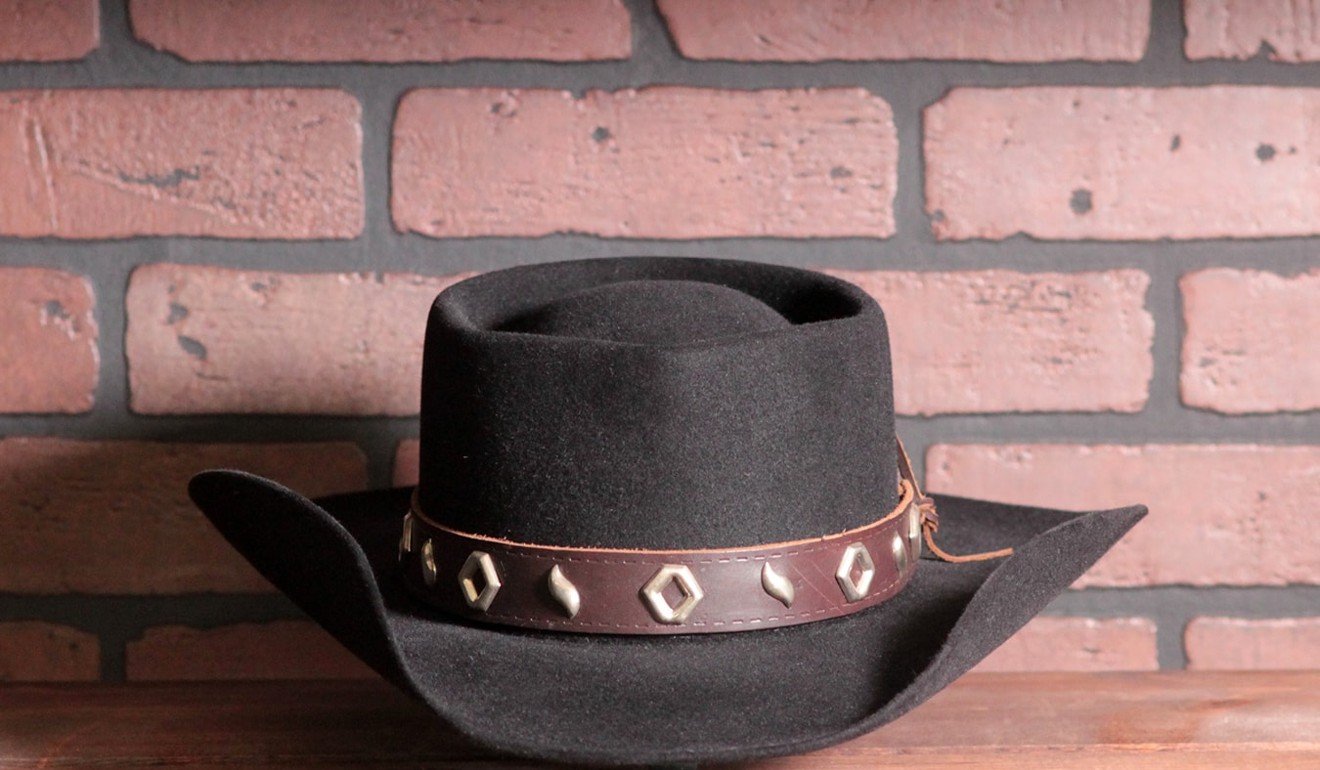 Fender Stratocaster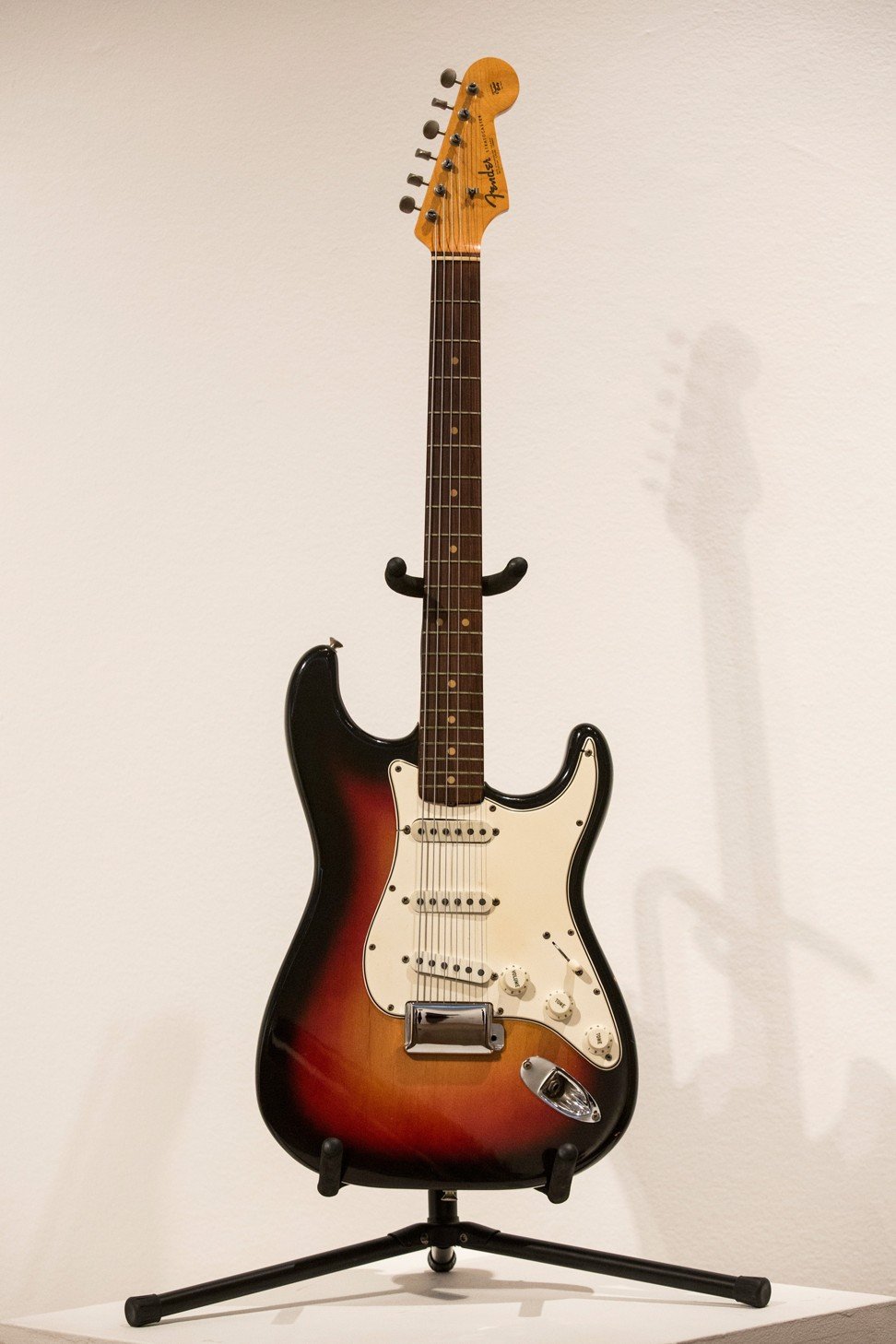 Taking acoustic guitars aside, what you always find Dylan using on stage is a Fender – which, along with Gibson, is one of the two most iconic guitar companies in music history.
Dior travels back in time for couture menswear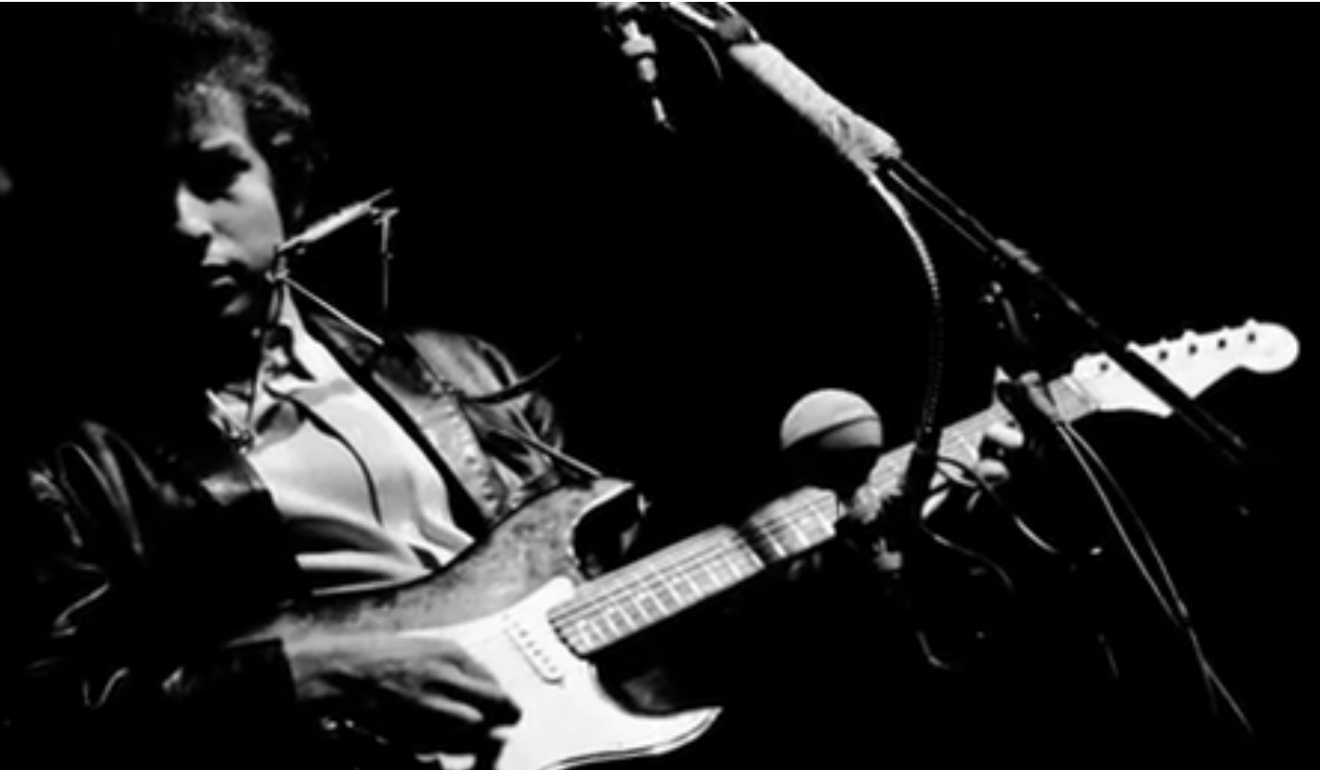 The Fender Stratocaster that Dylan played during the 1965 Newport Folk Festival – when he "went electric", rather than using his customary acoustic guitar, in front of surprised fans – was sold at auction in New York in 2013 for a then-record US$965,500 to Jim Irsay, owner of the American football team, Indianapolis Colts, and a keen guitar collector.
Vintage electric guitars command sky-high prices as baby boomers become collectors
Though a Strat is not something you would put on for fashion's sake, it is not a bad idea to bring one along and try to get the legendary instrument autographed at the show.
If you really were to get that opportunity, then an entry-level version of the guitar, which costs about US$800, could end up being worth five times as much, or even more – lucky you.
Want more stories like this? Sign up here. Follow STYLE on Facebook, Instagram and Twitter