When food critic Chua Lam opened his restaurant – Chua Lam Pho – last month, his reputation as one of Asia's most revered food critics instantly gave it must-try appeal.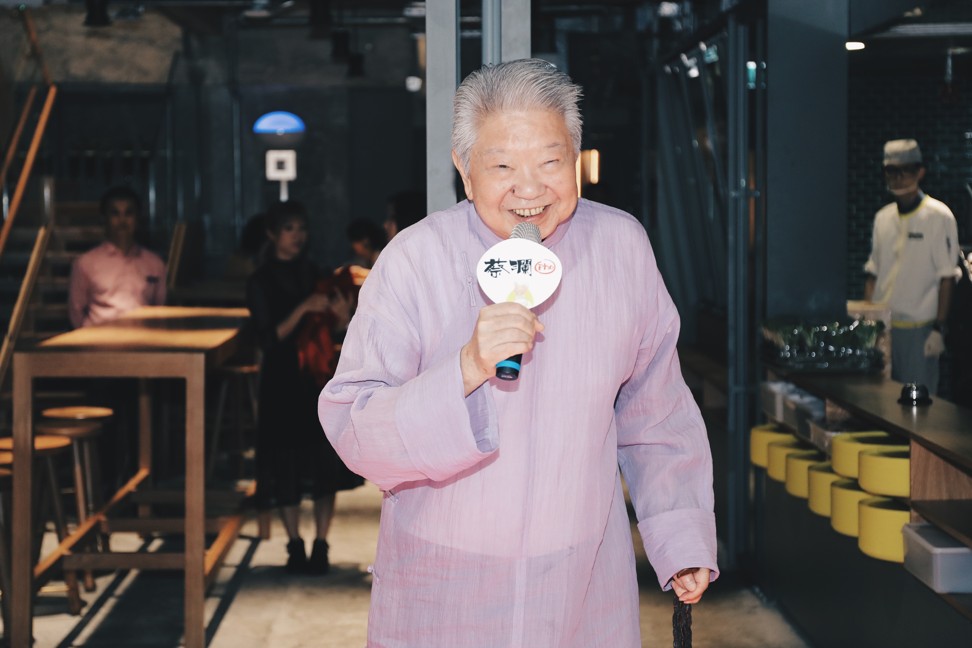 The writer and TV host once said: "Among the food genres, Vietnamese pho is an important dish," so it is no surprise Chua opted for pho as his first outlet in Hong Kong.
Review: Old Bailey does justice to contemporary cuisine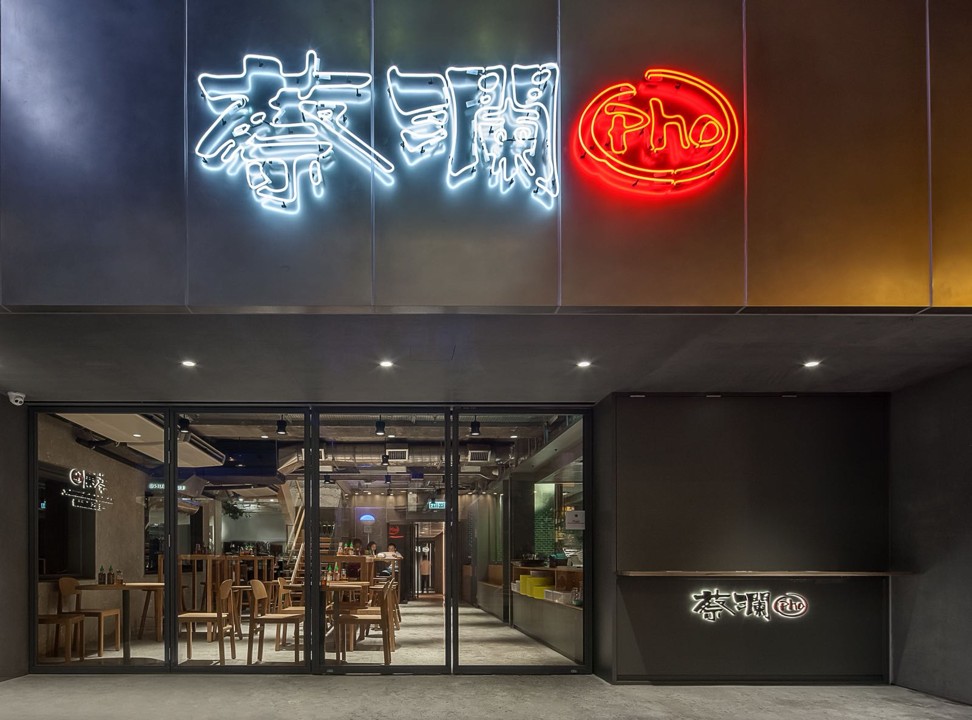 On more than one occasion during his TV shows, Chua has praised the Vietnamese eatery Pho Dzung in Melbourne, and described it as his all-time favourite. As a friend of the owner, he inherited the recipe and gave his Asian counterpart a contemporary upgrade. Chua Lam Pho, on Wellington Street in Central, spans two floors. The interiors are fashioned by Japanese architect Jo Nagasaka in a minimalistic style, with cutlery by Hong Kong-based studio Milk Design.
Featuring two open kitchens, the buzzy ground floor echoes the humble dining atmosphere of street food, while the upstairs provides space for a more secluded dining experience.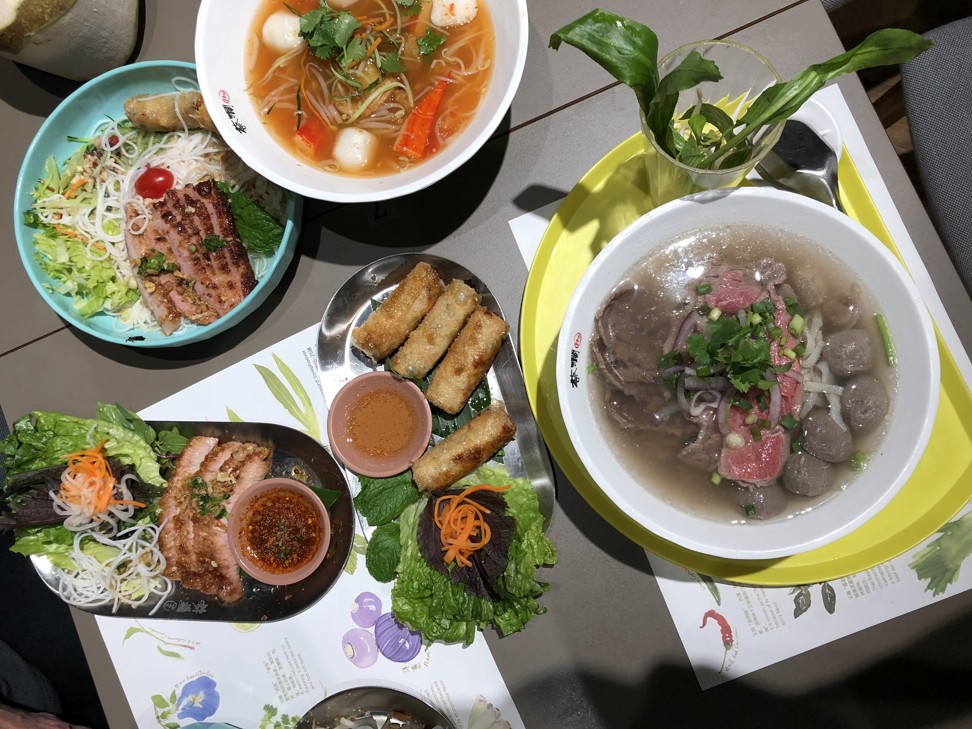 The menu is simple, straightforward and wallet-friendly. The special beef pho (HK$128) is a plentiful bowl featuring seven beef cuts, including the iconic slim raw beef, beef brisket, tendons and coin-like beef pizzle. To many, it is an adventurous option. For a simpler layer, pick any two favourite cuts (HK$68) and garnish with fresh herbs like Thai basil, coriander and lime for a distinct flavour.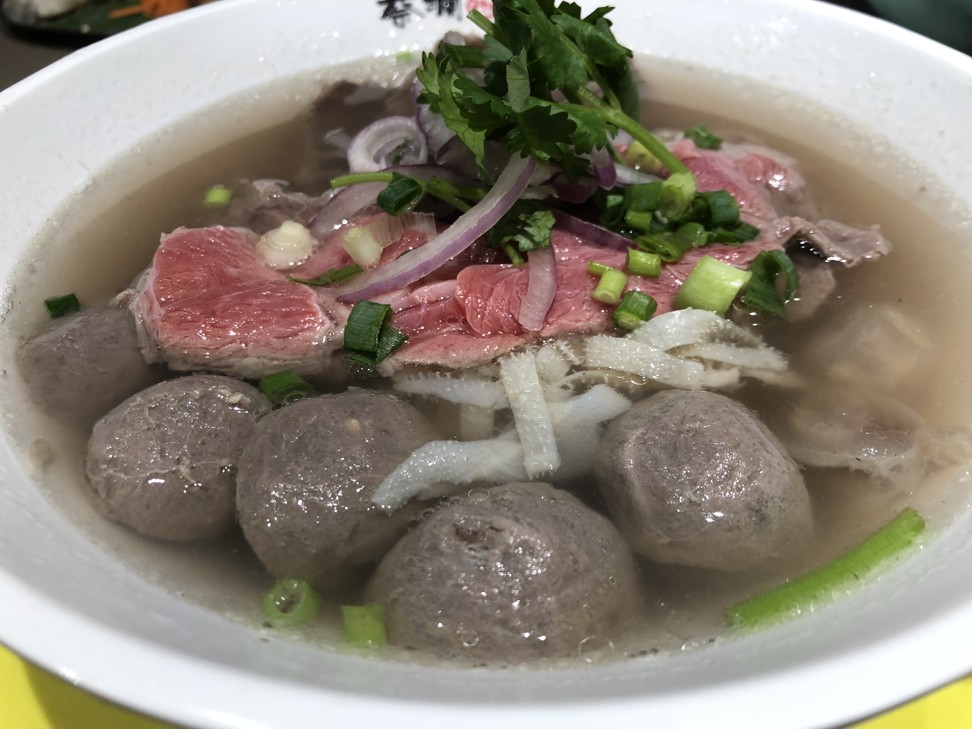 Pho is all about the broth, which can make or break the dish. The soup here is refreshingly tasty with a touch of sweetness. It is not greasy or oily and is adjusted for contemporary and healthy diets. Made from simmering beef bone and secret spices, the soup elevates the slippery texture of the home-made rice noodles. According to Chua, he and his team set up a testing kitchen in Shenzhen and experimented with hundreds of pots before presenting the blend he describes as "a bowl of pho to remember".
Where to eat in Hong Kong: 8 places for summer fare this August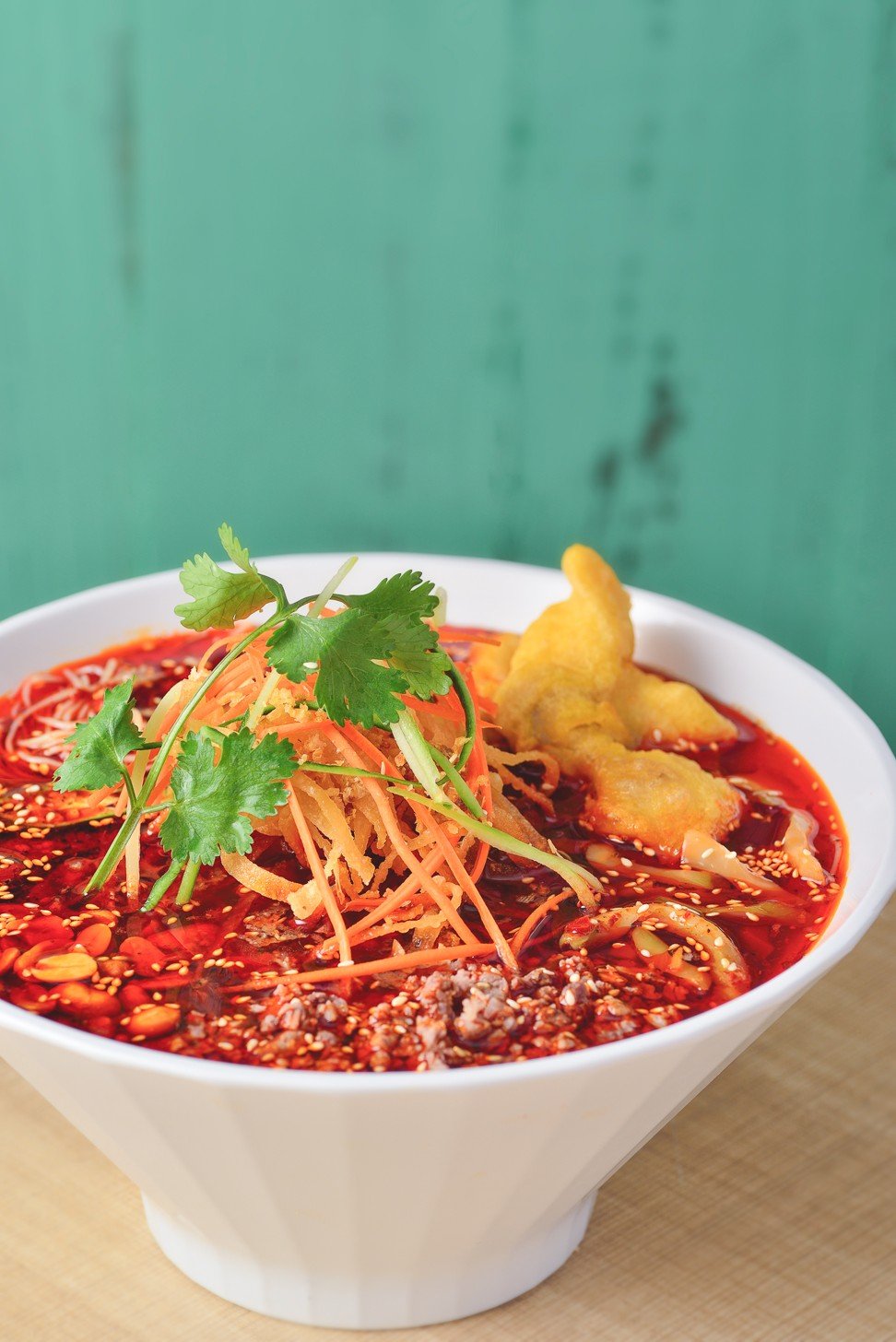 Spicy food lovers should go for the vermicelli soup bowl (HK$68) offering two styles: red oil and Vietnamese. The former is a bold statement in its look and smell but less intimidating in spiciness, while the sour and spicy Vietnamese version could heat up the sensations. Take full advantage of the free noodle refill and match with different soups. Our attempt indicates the flat noodles suits the red oil soup better than the original vermicelli.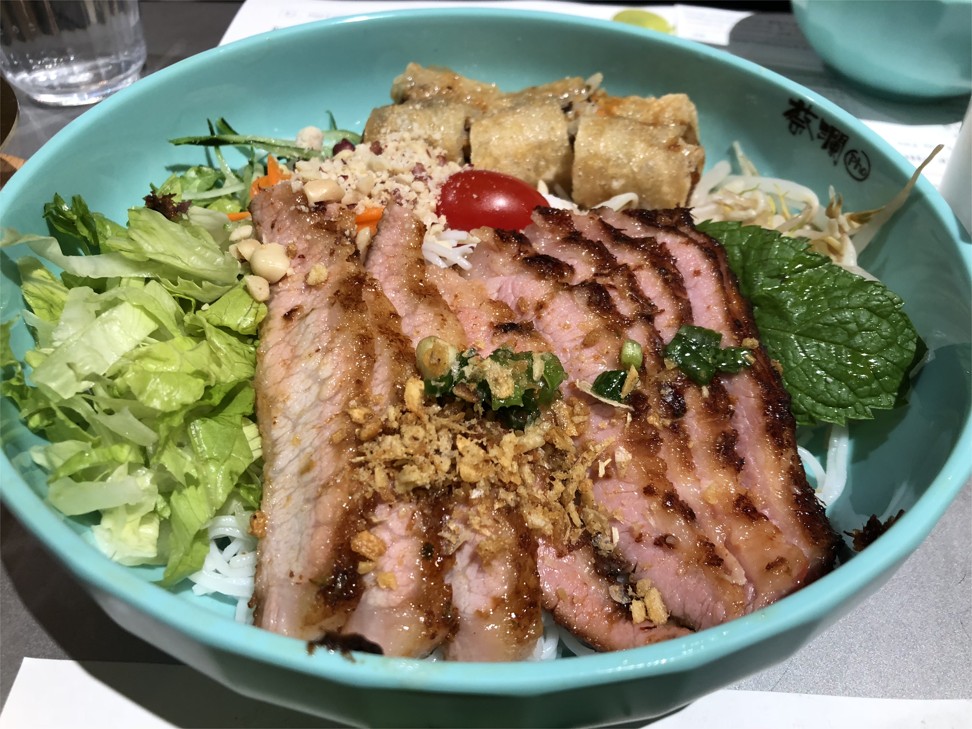 The grilled lemongrass pork neck is tender and appetising; eat it alone or go for the combo with fried spring rolls and cold vermicelli (HK$68). Order the stir-fried water spinach with shrimp paste (HK$38) to spice up the Southeast Asian culinary experience; finish up with durian ice cream (HK$39) and a fairly strong Vietnamese drip coffee (HK$29) (beware, you might be up all night).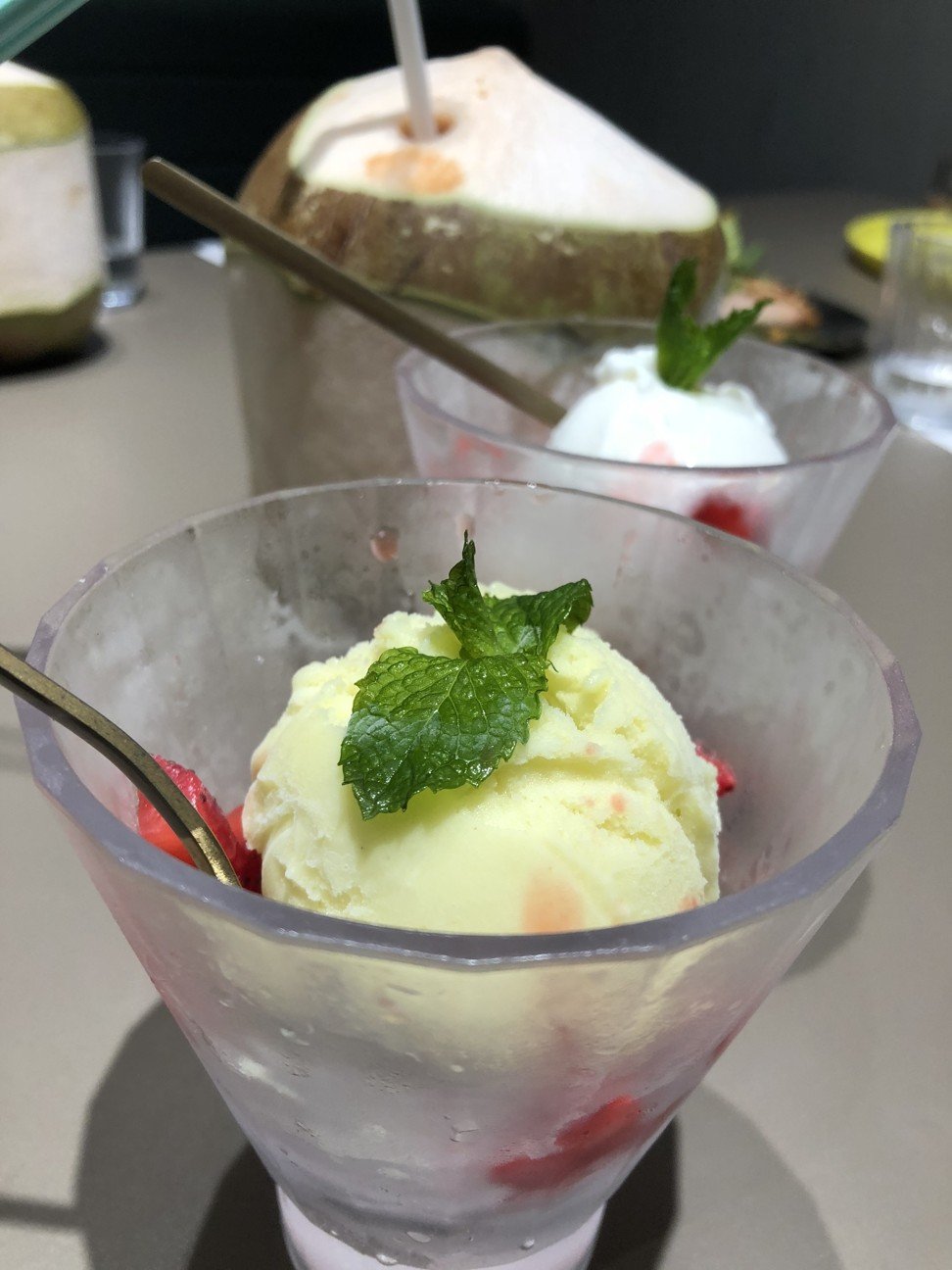 In August, the restaurant opened a second outlet in Shenzhen, which is fast gaining popularity.
Chua Lam Pho, 15-25 Wellington Street, Central 2325 9117
Chua Lam's pho is pretty delicious, but is it the best in Hong Kong? You decide.

Want more stories like this? Sign up here. Follow STYLE on Facebook, Instagram and Twitter