Before Song-Song couple: Song Hye-kyo's other lovers and rumoured romances, and is she now dating Park Bo-gum?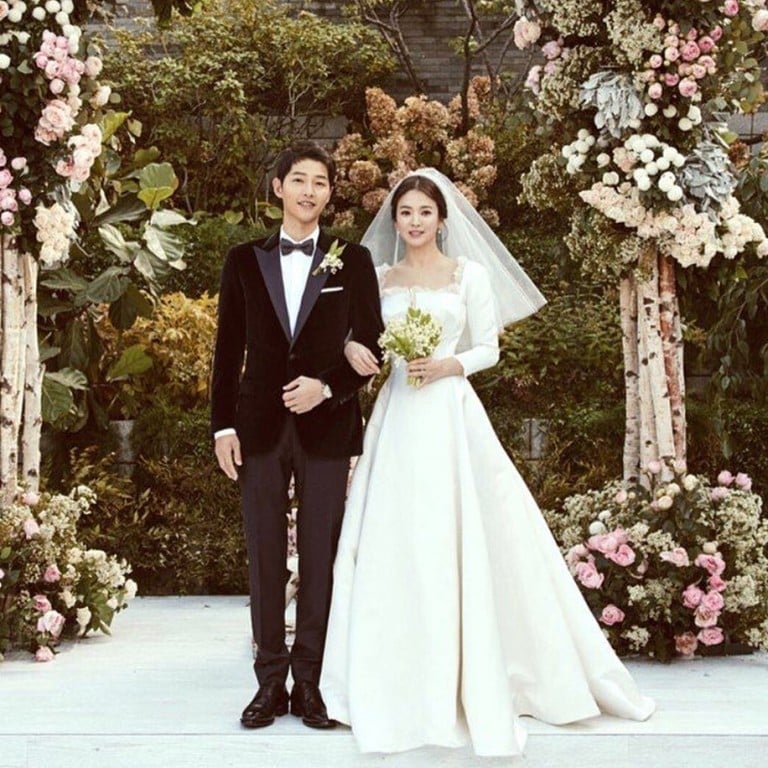 K-drama fans were in shock when top stars Song Joong-ki and Song Hye-kyo filed for divorce earlier this year. It was only 20 months after the couple had tied knot in a luxurious wedding ceremony held at Shilla Hotel Seoul in October 2017, with blessings from world celebrities such as Zhang Ziyi and Korean stars including Choi Ji-woo, Park Bo-gum and Yoo Ah-in.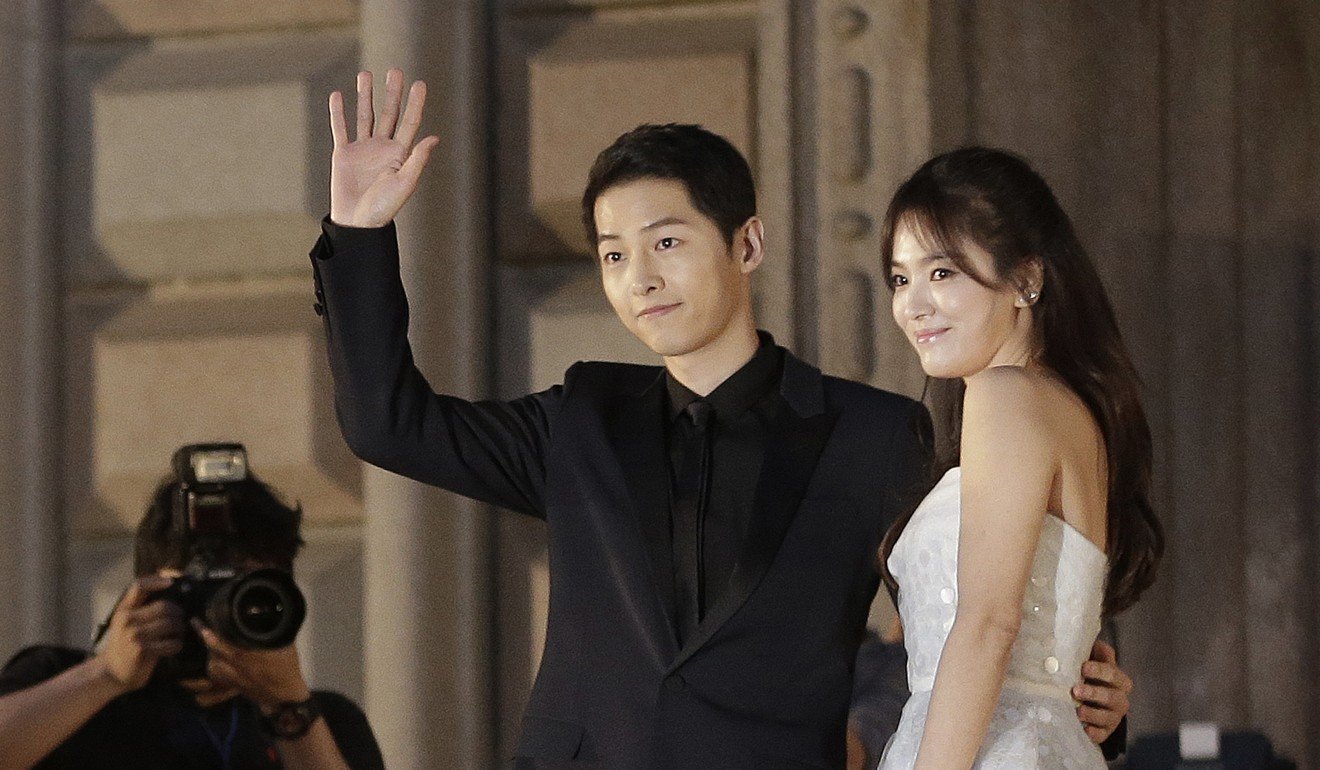 Dubbed Song-Song couple, the two met in 2016 as the hero and heroine in the KBS2 drama Descendants of the Sun. Fans praised their marriage because the lovers looked even more beautiful in reality than in the drama. Korean media said the ceremony was the most beautiful wedding, and K-drama fans believed Song Joong-ki would be Song Hye-kyo's last man.
However, the fans' hopes were dashed. The couple's divorce was confirmed in August as the court approved Song Joong-Ki's petition without a trial on the condition of mutual consent.
In addition to Song Joong-ki, Song Hye-kyo counts Hyun Bin and Lee Byung-hun as her lovers, both Korean actors who starred with the actress in two dramas.
Hyun Bin
Hyun Bin and Song Hye-kyo met in KBS2 drama The World They Live In in 2008. The drama depicted a television channel producer's work and life, focusing on the professional's rivalries and friendships in the fast-paced industry. Song and Hyun starred as the two leading characters, both playing television drama show producers.
Despite rumours of their dating since the drama was on air, the couple didn't officially acknowledged their relationship until August 2009. However, their agencies, AM Entertainment and Eden Nine Entertainment, said the lovers broke up before Hyun went for national military service in March 2011.
Lee Byung-hun
Lee Byung-hun, one of Korea's top actors, is Song's first publicly-acknowledged boyfriend and arguably her most famous ex-boyfriend.
They starred together in SBS drama All In in 2003, which was a romance between a professional gambler and a casino dealer based on Korean poker Jimmy Cha's real story. The drama was hugely popular, not only because of its storyline, but also because of the couple's bold bedroom scenes. Despite the 12-year gap, the couple had great chemistry and the hugely popular drama recorded a viewership of more than 47 per cent. The drama allowed Lee to win the Grand Prize from SBS that year.
Unlike many celebrities back then, Song and Lee were not shy to publicly express their feelings towards each other.
According to a story by Joongang Ilbo, during a visit to Taiwan to promote the television drama, Lee told local reporters his life goal was to ensure Song's happiness. At the SBS Drama Awards 2003, Song announced in her Best Actress award acceptance speech that she appreciated her "senior actor" Lee Byung-hun for creating pleasant and fun memories. As this comment went viral, she noted "fans know that Lee is my boyfriend" on her official website in January 2004, according to an article by The Hankyoreh.
However, they announced their break-up 21 months after becoming a couple.
Who else did she date?
Besides these three men, Song has also been linked with other actors even though she has not confirmed these unions. All of them starred in the same films or dramas with Song as her counterpart.
Rain
K-pop singer and actor Rain, who married top Korean actress Kim Tae-hee, was in a rumoured relationship with Song when they both starred in KBS2 drama Full House in 2004. She played the role of a scriptwriter while Rain played the role of an international star in the romcom.
Song broke up with Lee Byung-hun in May 2004, when she was shooting the drama.
Kang Dong-won
Korean movie star Kang Dong-won was also romantically linked with Song for more than a year. They starred together in movie My Brilliant Life, released in 2014, which depicted the struggles and heart-warming scenes of a young couple who birthed a child with a rare disorder progeria, known as Hutchinson-Gilford progeria syndrome (HGPS). Fans speculated Song and Kang were in a relationship as they went for a movie press call in October 2013.
When photos from a fashion shoot they did for Vogue Korea were released before My Brilliant Life hit theatres, it only helped fuel the rumours.
Park Bo-gum
Most recently, Song has been rumoured to be romantically linked with Park Bo-gum. They both starred in Encounters, a television drama series where she played the role of a divorced, rich businesswoman while he played an ordinary young man. The drama was on air from November 2018 to January 2019.
As speculation that Park and Song's relationship caused Song's divorce spread, Blossom Entertainment, which represents both Park and Song Joong-ki, announced in June that it would take legal action against the rumours.
Want more stories like this? Sign up here. Follow STYLE on Facebook, Instagram, YouTube and Twitter .

Song-Song couple filed for divorce earlier this year, but Song Joong-ki was not Song Hye-kyo's first lover