How Candace Sosa's song Killing Time became K-pop boy band BTS' hit single, Euphoria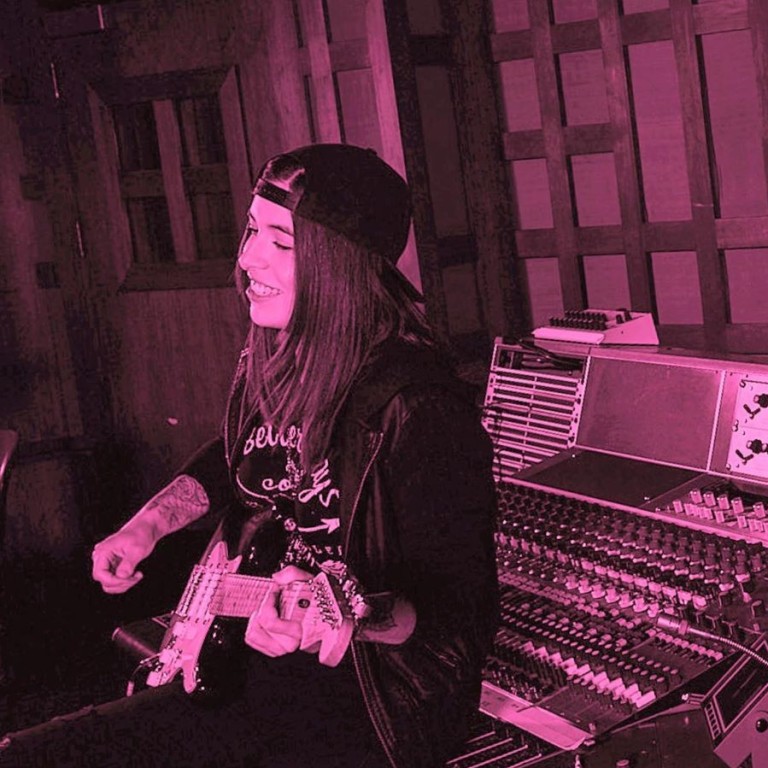 When Candace Sosa's phone rang last year, the Michigan-based, 23-year-old recognised the caller's area code was in Los Angeles, and thought this call could be big.
She didn't have a clue how big. The person on the other end was Jordan Young, better known as renowned music producer DJ Swivel. And his call would change her life.
He wanted to work with Sosa on one of her personal songs and turn it into a song that an established artist might pick up. That song would be Euphoria, and the group that would pick up the song: K-pop boy band BTS.
"That call from DJ Swivel pretty much changed my life," recalls Sosa. "DJ Swivel asked for the stems of the song and wanted to work with me further.
Sosa was surprised that DJ Swivel contacted her and that he wanted to work with her. Just days earlier, Sosa wanted to improve one her songs, Killing Time, and asked DJ Swivel about his rates.
"I remember emailing him at 3am one night and sending a sample of Killing Time, not thinking he would respond. But when he called me a couple days later while I was working at Starbucks, I was shocked that a big music producer would be interested in my songs."
Things progressed quickly. Sosa and DJ Swivel worked together on their first major project. Killing Time became Euphoria as songwriters such as RM, Adora, Melanie Joy Fontana, BigHit Entertainment CEO Bang Shi-hyuk, Sosa and DJ Swivel worked on the new song.
"There was a lot of back-and-forth between the Korean writers and ourselves on the direction of the song, yet we were given a lot of flexibility at the same time," Sosa says of the collaborative songwriting arrangement.
Sosa says she didn't listen to K-pop, nor was she aware of BTS' vast influence, when the song was released in August 2018.
"When I heard the song would be picked up by BTS, I knew who they were, but didn't realise just how huge they were. After the song came out, I'm refreshing the video to see how well the song was doing. The song pretty much exploded in just a day and I'm over here getting more and more excited."
Sosa has since made the cross-country move from Michigan to Los Angeles to work more in the music industry. She has been chasing her music dreams since she was 11 years old. Sosa has collaborated and co-written other BTS tracks Magic Shop, Love Maze, I'm Fine and Answer: Love Myself. Working with DJ Swivel on BTS hits has certainly bolstered her resume.
Euphoria remains Sosa's favourite of all the songs she has written. It is the song that kick-started her songwriting career. With more than 51 million views since its release and having featured in the HBO series of the same name, the success of the BTS hit has echoed the rise in Sosa's subsequent producing and songwriting career.
When asked whether she is now a BTS and K-pop fan, Sosa has no hesitation. "Of course," she laughs and nods. "I really like what K-pop is doing these days, as they have a lot of unique sounds and experiment a lot within the pop genre."
While Sosa's world has changed so much in the past year, she says she remains grounded. "My parents and friends back in Michigan are all happy for me. But I'm really still the same person and do the same things. I just write songs that people may appear on the radio now."
While she is still involved in songwriting and producing for various Western and K-pop labels, Candace is also working hard on her own material. For fans that liked her work on Euphoria, an electronic-pop sound, or a chill, relaxing melody, her upcoming solo material should be out later this year.
Reflecting on all the changes in the past 18 months since she wanted help with Killing Time, Sosa smiles, and knows who to thank. "Without a doubt, DJ Swivel. I'm so thankful for him and giving me this opportunity to work with so many amazing artists."
Want more stories like this? Sign up here. Follow STYLE on Facebook, Instagram, YouTube and Twitter .

Candace Sosa's 3am email to renowned music producer DJ Swivel asking for help with a song has exposed the Michigan songwriter to the wonderful world of K-pop and led her to move to LA