5 things to know about runner Royson Vincent, Malaysia's hope for gold at the Southeast Asian Games 2019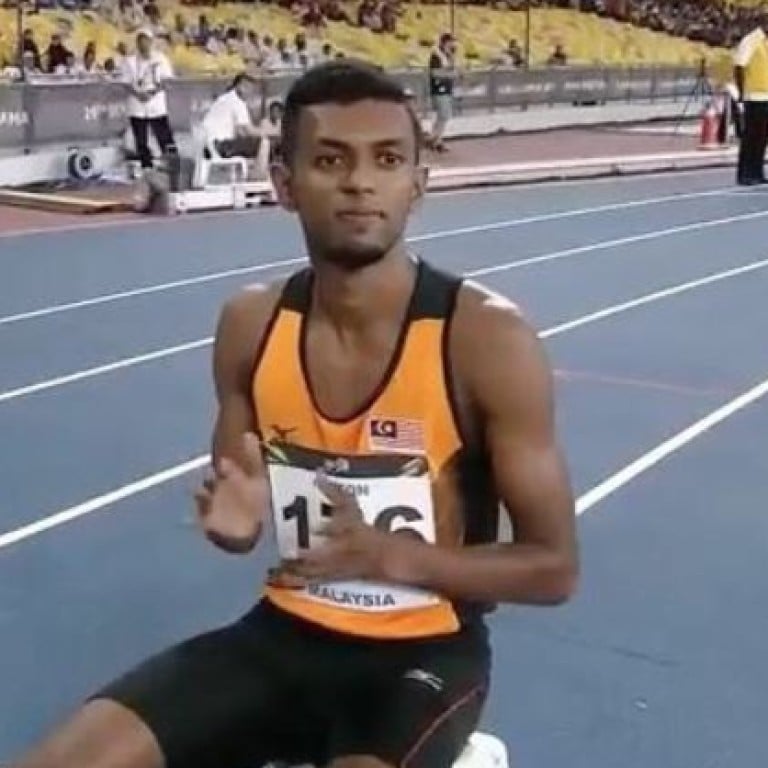 Royson Vincent took a bronze medal at the Southeast Asian Games in 2017, and in August the 23-year-old made his old Kenyan running coach smile when he clocked 1:50.56 at the Malaysian championships, making him the top-ranked at that distance in the region.
Vincent is a bit of a running man of mystery, coming out of nowhere to compete among the world's best. So what do we know about him so far?
1. He is eyeing gold again
Malaysia's head coach, Mohd Manshahar Abdul Jalil, said Vincent is on track for gold in the biennial SEA Games. "Royson's main challengers are Duong Van Thai (Vietnam) and Marco Vilog (the Philippines), but I've faith in him to end Malaysia's six-year gold drought in the 800 metres," Manshahar has said. "We have set a target of five golds but I believe we can surpass it if Royson … delivers the gold."
2. He's already won a bronze medal
It was at the last SEA Games in 2017 that Vincent's surprise debut won him the 800-metre bronze medal, setting a new personal best time: 1:50:76, smashing his previous personal best of 1:51:24, clocked at the Malaysian Open Athletics Championships earlier the same year.
3. He is ranked number one in the Southeast Asia region
Vincent set a new personal best of 1:50.56 in Kuala Lumpur (MAS) this past August, placing first in the Malaysian Closed Athletics Championships, cementing his official position as the fastest 800-metre runner in the region.
4. In 2017 his Kenyan coach turned him around
Seconds matter big in this game. It was under Kenyan coach Samuel Kipsang Rono that Vincent really hit his stride. Between March and August of 2017, he improved on his personal best by more than four seconds. Kenyan coaches are famed for helping to develop middle- and long-distance runners.
"It's fantastic that I've made such an improvement in a short period of time. I believe I can dip below 1:50.00 next year if I continue to train under the Kenyan," said Vincent in 2017.
"Samuel is an experienced coach," Vincent added, "he has helped me improve my stamina and endurance. Samuel says that the last 200 metres is crucial for middle-distance athletes, as that's when we are to sprint to the finish line. I'm more confident during competitions now."
5. How he ranks internationally
Vincent's August personal best of 1:50.56 may be the fastest in Southeast Asia, but there's a whole world out there. Vincent's global rank right now is 567 in the men's 800-metres, with an overall ranking of 9,959.
Want more stories like this? Sign up here. Follow STYLE on Facebook, Instagram, YouTube and Twitter .

Royson Vincent is officially the fastest 800-metre runner in Southeast Asia – ahead of this week's 2019 Southeast Asian Games, here's what you need to know about Malaysia's gold medal hopeful