Did Princess Anne really shrug off Donald Trump? 5 times Queen Elizabeth's daughter has shocked the world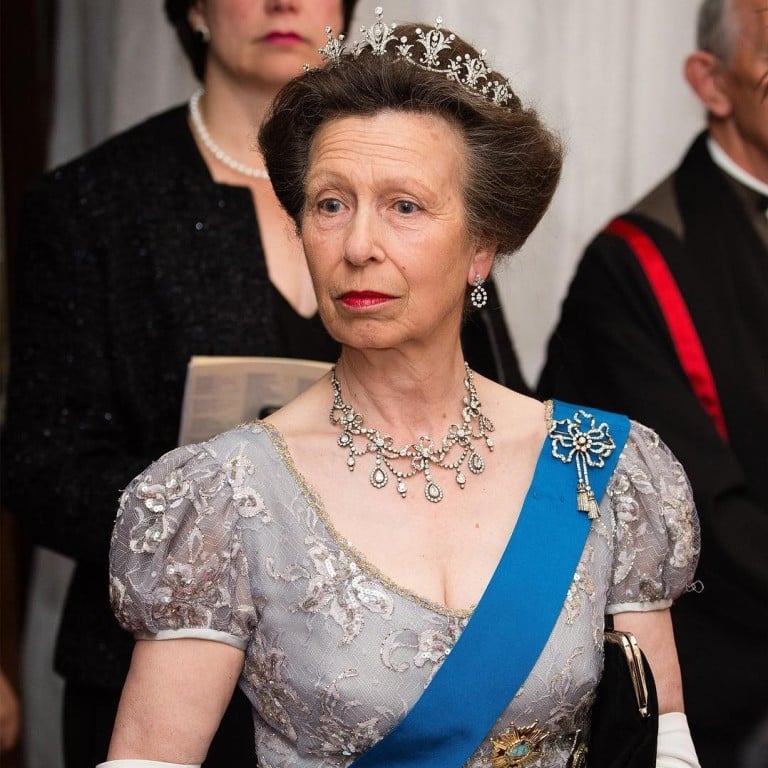 It was a royal shrug that sent waves around the globe a few days ago. Great Britain's Princess Anne went viral again, this time with a simple gesture. The world is once again reminded of her warmth, authenticity … and chutzpah.
It happened in a receiving line, normally the most uneventful of places. Queen Elizabeth was hosting US President Donald Trump for a
Nato leaders' summit
. The queen, her elder son, Prince Charles, and his wife, Camilla, Duchess of Cornwall, greeted Trump and his wife, Melania, when the exchange between mother, 93, and daughter Anne, 69, was caught on camera. It looked as if the queen had asked Anne to get over and do her duty when Anne responded with a shrug.
Although it later seemed clear Anne's gesture was merely meant to communicate to the queen that there were no other dignitaries waiting to meet her, that wasn't how British tabloids (and many others) saw it at first:
Daily Mirror headline: "Princess Anne's incredible reaction after 'scolding' from Queen for not greeting Trump".
The Sun: "HEIR-RAISING: Princess Anne shrugs as The Queen 'scolds her during Trump greeting'".
Daily Express speculated that the two were "having a silent argument".
Daily Mail: "Queen 'directs' Anne while welcoming Trump to Buckingham Palace".
Regardless of what really happened, the princess is not new to controversy. Here are five moments when Anne, considered the most down-to-earth and hardest working British royal, caused a flurry in the news.
1. When she was nearly kidnapped
An armed gunman ambushed Princess Anne's car in an attempt to kidnap her on March 20, 1974. She and her first husband, Captain Mark Phillips, were on their way back to Buckingham Palace after a charity event when their car was stopped by another car blocking their route. The assailant, Ian Ball, exited his vehicle and started firing a gun. Anne was unharmed in the skirmish, but others were shot in the unsuccessful hit. Her personal police officer, Inspector James Beaton, and her chauffeur were shot, as was a passer-by, a journalist trying to intervene. When the gunman told her he wanted two million pounds and asked her to get out of the car, she allegedly replied: "[Not] bloody likely". A constable who arrived on the scene tackled Ball and Anne was led to safety.
2. When she had her own run-ins with the law
After several speeding incidents, Anne was banned from driving for a month in 1990 and was fined £150 (US$197) for it. Her excuse? She was "late for an engagement". Other speeding offences:
Warned for speeding in November 1972.
On January 21, 1977, she was fined £40 (US$53) for speeding after doing 96mph (154km/h) in a 70mph zone.
In 2001, she was going 93mph (150km/h) in a 70mph zone after being tailed by an officer. In court she said she thought the police car behind her was an escort. She was fined £400 (US$526), pleading guilty to speeding offences.
Although not a traffic offence, in 2002 her bull terrier, Dotty, got her in trouble by attacking two children in Windsor Great Park. Anne was fined £500 (US$658) and had to pay £250 (US$329) in compensation and £148 (US$195) in costs.
3. Daring romances: Anne briefly dated Andrew Parker-Bowles and then married twice
Before Andrew Parker-Bowles married Camilla, they had a tumultuous relationship – and that is when Camilla and Prince Charles initially got involved. At the same time, it seems that the Anne and Andrew dated, though it's unclear how serious it was. Camilla would end up marrying Andrew (but still apparently continue her relationship with Charles), and Anne would move on to more controversy.
Anne has been married twice, to commoners both times: first to Captain Mark Phillips on November 14, 1973, and then Commander Timothy Laurence, now Admiral Laurence, on December 12, 1992. Timothy and Anne married in Scotland, where the state church had no moral objection to the remarriage of divorced people. Anne therefore became the first royal divorcee to remarry since 1905 when Victoria, granddaughter of Queen Victoria, married the Grand Duke Cyril Vladimirovich of Russia.
4. When she became an Olympian
Anne was the first-ever royal to compete in the Olympics. Always a passionate equestrian, she competed at the 1976 Summer Olympics in Montreal, riding the queen's horse, Goodwill. Anne won a gold medal at the European Eventing Championships in 1971 and two silvers at the same event in 1975.
5. Gaining the Order of the Garter
In 1994, the queen appointed her daughter to the Order of the Garter, an honour whose recipients are chosen because of their public service or because they served the sovereign personally. Other royals on the list include Prince Philip, Prince Edward and Prince William.
Want more stories like this? Sign up here. Follow STYLE on Facebook, Instagram, YouTube and Twitter .

Footage of Princess Anne shrugging her shoulders – shot at a Buckingham Palace reception for Nato leaders – went viral recently, with some viewers interpreting the gesture as a snub to US president Donald Trump and the first lady; however, this turned out not to be the case