Who were the 7 men Princess Anne, Queen Elizabeth's only daughter, married and dated?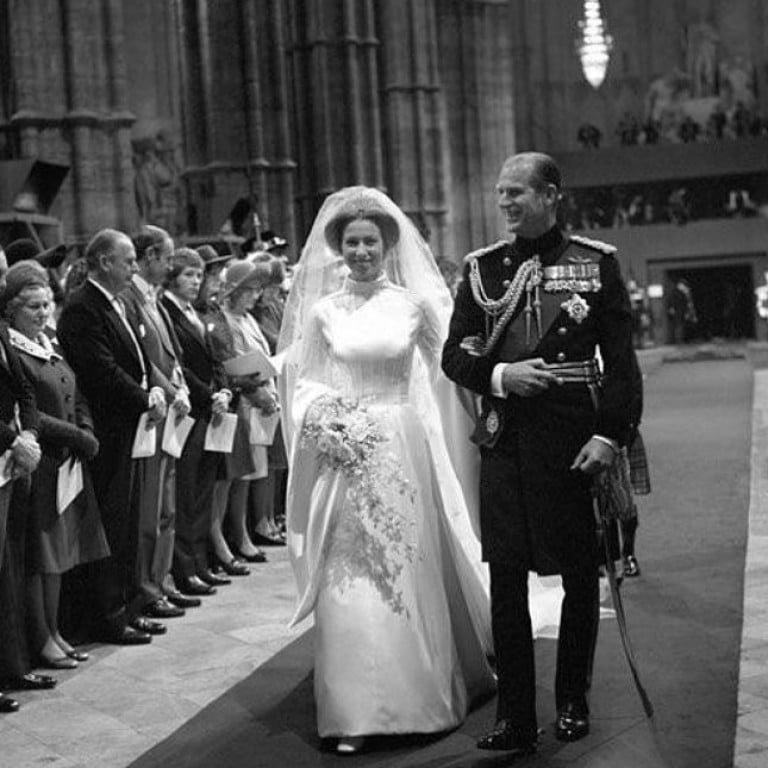 Queen Elizabeth's only daughter,
Princess Anne
, prefers to keep a low profile out of the spotlight. However, she has a few romantic tales kept under her well-tailored sleeves. While bits and pieces are portrayed in Netflix's
The Crown
, we dig even deeper into her dating history and get to know the seven prominent loves of her life.
Gerald Wald
One of the first men ever linked to the princess was Gerald Ward, an Eton-educated former cavalry officer, Berkshire landowner, and "all-round action man" with a knack for adventure. According to The Telegraph, Gerald was "occasionally touted in the press as a fitting suitor for Princess Anne", but the relationship was never confirmed. They remained in touch for years and Ward would eventually become a godfather to Prince Harry.
Sandy Harper
At age 19, one of Anne's frequent companions was polo player Sandy Harper, who was two years her senior. He liked to wear his hair long and fancied open-necked shirts and beads, and was often seen together with the princess, hanging out at discotheques all over London's West End.
Sandy would end up marrying a model, and Princess Anne, although invited, skipped the wedding. She was competing at the Burghley Horse Trials.
Richard Meade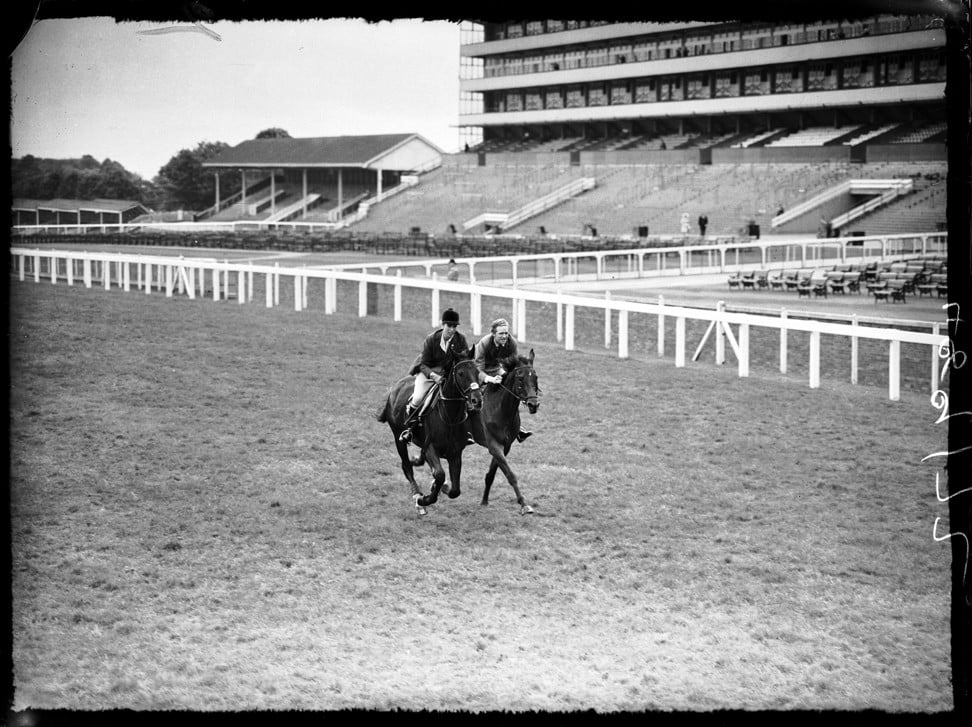 A favoured candidate for the princess was Olympic equestrian Richard Meade. With a suave demeanour and dashing good looks resembling Princess Anne's father, Prince Philip, Richard seemed to be a perfect match.
He was, after all, the country's most successful equestrian at the time and the first-ever British rider to win an individual Olympic title. Richard was much older than Anne and her friends, but the princess did not seem to mind. According to a Daily Mail report, the queen was rumoured to have disapproved of their relationship, and eventually, the two parted ways.
Andrew Parker Bowles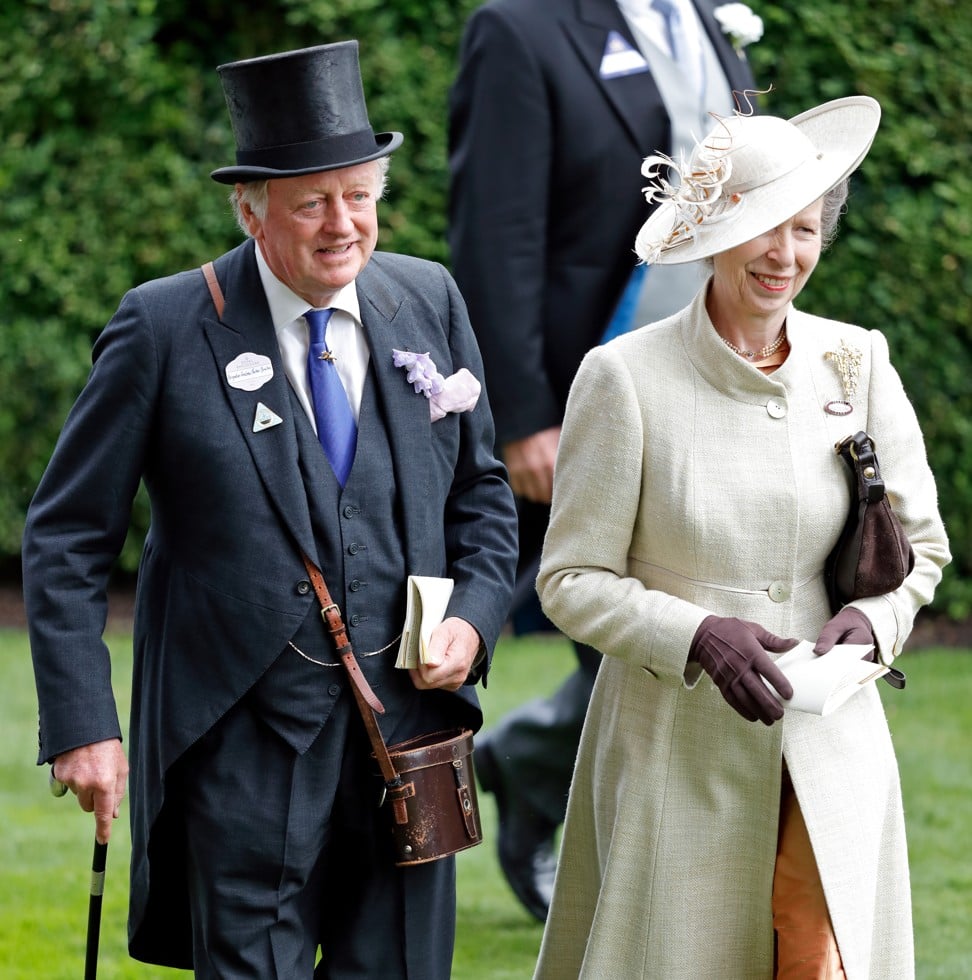 Perhaps the most famous and controversial one of all – thanks in large part to the third season of Netflix's The Crown – is Andrew Parker Bowles. Many were surprised to learn about this royal "love quadrangle", so much that Princess Anne trended on Twitter when the episode on her love quests was aired.
It all began in the early 70s when Andrew and Camilla Shand, later Camilla Parker Bowles and now the Duchess of Cornwall, were in an on-again, off-again relationship. In between, Andrew and Anne began to see each other. Upon learning about Andrew's doings, Camilla decided that if her ex-lover was seeing the queen's daughter, she may as well have the son.
Andrew was a dashing military man. Still, many factors stood in the way: Andrew was a Catholic and Anne would also have to renounce her right to the throne if she were to wed him. It simply was a union that wasn't meant to be.
Andrew wed Camilla, they divorced, and Camilla then married Prince Charles in 2005. Meanwhile, Anne and Andrew remain as lifelong friends. He is godfather to Anne's daughter, Zara Tindall.
Captain Mark Phillips
After the tryst with Andrew, Anne wasted no time and wed her first husband, Captain Mark Phillips. He was an Olympic gold medal-winning horseman and lieutenant in the 1st The Queen's Dragoon Guards. Mark and Anne first met at an event for horse lovers and much of their relationship would revolve around this common interest.
In May 1973, Anne announced her engagement to Mark, and they wed in November of the same year.
The ceremony took place at Westminster Abbey with 2,000 guests. It was broadcast on television and became the most-viewed royal wedding at the time, with more than 500 million spectators tuning in from all over the world.
They had two children, Peter and Zara. Soon after, however, the marriage turned rocky. In September 1989, the Chicago Tribune reported on the royal couple's separation, citing that the marriage had grown to become "increasingly distant". Anne and Mark were rarely seen by the public together, would travel great distances separately and even spent their 15th anniversary 10,000 miles apart.
The marriage ended in divorce in 1992.
Peter Cross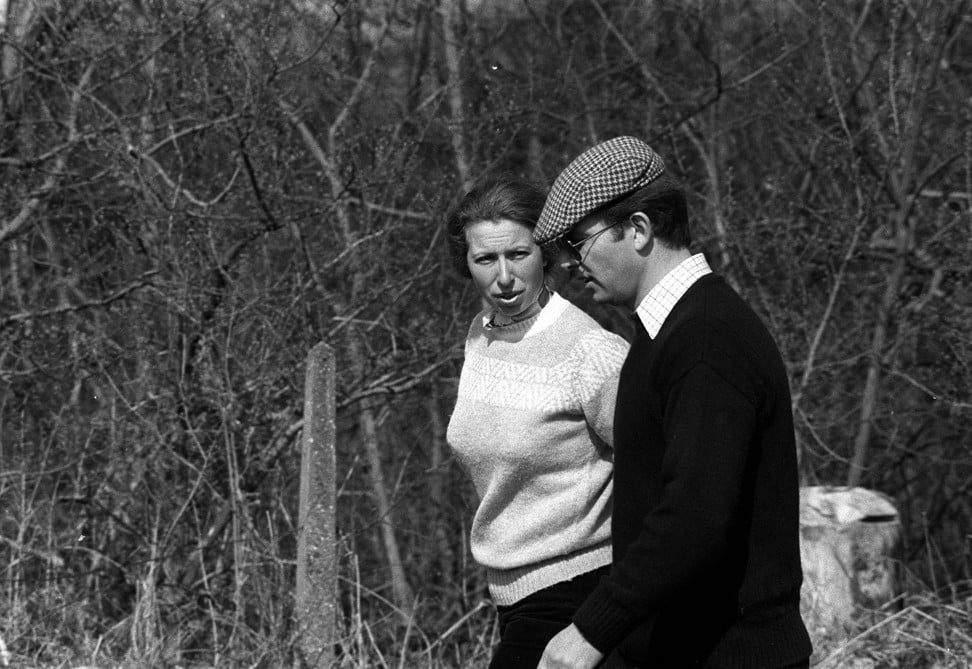 With her husband frequently absent, the princess found herself often alone at home and was believed to have started a romance with her personal bodyguard, Peter Cross.
A report from The Sun exposed the affair and Scotland Yard promptly removed Peter from his position, and Peter kept seeing the princess even after he was sent away.
Former royal reporter for The Sun, Harry Arnold, claims two years after the story was published, Peter went to him and confessed: "When you wrote that story I was still married and I couldn't admit it, but yes it was true – and I can tell you that it was true because I am now divorced."
In 1984, Peter sold his story to News of the World for a reported £600,000 (US$786,180), claiming Anne would contact him under the pseudonym Mrs. Wallis, ask him to come over and they would "snuggle up together in front of the TV". These claims were never confirmed and Peter's story was only one of many that plagued Anne and Mark's marriage.
Sir Timothy Laurence
Without skipping a beat, Anne wed her second husband, Sir Timothy Laurence, only months after her divorce from Mark. Their story is one that is much anticipated by viewers of The Crown, awaiting its fourth season.
Timothy was a naval officer who joined the palace entourage in 1986 as the queen's personal assistant. He and Anne grew fond of each other and engaged in a long exchange of intimate love letters. The letters written by Timothy were eventually stolen from the princess and fell into the hands of The Sun newspaper. Their relationship was exposed to the public even before Anne and Philips' announcement of their separation.
Still, the two remained strong, and Anne and Timothy finally wed in December 1992 in Scotland, at a small parish nearby Balmoral Castle, as the Church of England did not allow divorcees to remarry at that time. The private event welcomed 30 guests, and Zara was Anne's bridesmaid.
To date, Anne seems to have settled down well and good, as she and Timothy have been enjoying a relatively scandal-free marriage for more than 25 years.
Want more stories like this? Sign up here. Follow STYLE on Facebook, Instagram, YouTube and Twitter .

The Netflix series The Crown highlights Princess Anne's brief affair with Andrew Parker Bowles, but who else did she date – and marry?