The Eternals: who is Chloé Zhao, the Beijing-born female director behind the Marvel Cinematic Universe's next big movie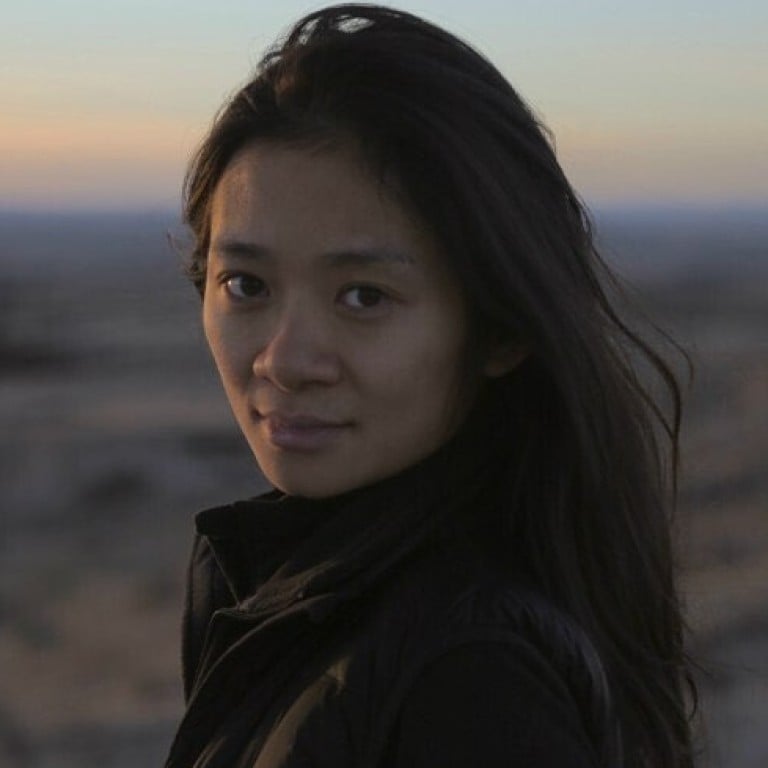 If you make a quick search of past Marvel film directors, you'll find that the list is overwhelmingly male. Anna Boden did Captain Marvel, but that was about it. Luckily, times are a-changing. Cate Shortland directed the upcoming Black Widow, while Chloé Zhao will be the first Asian, female director for a movie in the Marvel Cinematic Universe (MCU).
Zhao, who grew up in Beijing and studied in Los Angeles and New York, is behind the new superhero film, The Eternals, which will be released in November this year. With high-profile stars in the cast, Marvel's decision to pick an indie filmmaker – moreover a female filmmaker – came as a welcome surprise. However, little is yet known about the creative 37-year-old.
She strayed from convention
Born in Beijing, Chloé Zhao is the daughter of a company manager and a hospital worker. She says she was lazy at school and passed her days by drawing manga for fun. At the age of 15, Zhao was sent to the UK and enrolled in a boarding school before venturing out to the US, where she had the chance to be someone else. "I wanted to be where Michael Jackson was," she told Vogue magazine, as she felt constricted growing up within an ancient culture that expected her "to be a certain way".
Her debut film was a Native American drama
Zhao loves the plains whether in Mongolia, which she visited during her childhood, or in South Dakota where she made her first feature film, Songs My Brothers Taught Me. Developed at the Sundance Institute workshop, and produced by Zhao and actor Forest Whitaker, the film tells the story of a rebellious Lakota Sioux teenager and the bond with his younger sister. The film premiered at 2015 Sundance Film Festival and was later screened at the Directors' Fortnight section at the 2015 Cannes Film Festival.
It took her a while to find her passion
The director graduated from Mount Holyoke College with a political science degree, but later got discouraged in the process. After graduating, she moved to New York and tread water with odd jobs like party-promoter, real-estate and even bartending. The latter gig came as a revelation as she enjoyed learning about other people's life stories and decided to enrol in the prestigious New York University Tisch School of the Arts graduate programme.
She doesn't think we're doomed
Her second feature film, The Rider, won the Art Cinema Award at 2017 Cannes' Directors' Fortnight and garnered positive reviews, praising her for reinventing the Western.
However, what drew Zhao to the project was its authenticity. Her film tells of an injured cowboy who can't go back to horse riding – a mix between coming-of-age film and a love letter to the heartland of America. The film shows a different perspective of rural, conservative Americans who felt left out of the political system after Trump's election.
Although the film isn't political, Zhao's approach to humanising the Western felt relatable to many. "It wasn't a decision while making the film, but I think subconsciously the team and I wanted to connect with people whose lives are so different from ours. When we are sitting there together while the world is being pulled apart, it makes me feel like it's not doomsday, like there is hope. We're not going to kill each other, like the media says we are," Zhao told The Guardian.
She joins a list of female directors who will helm a superhero film in 2020
In 2020, four major superhero films will be directed by women. In addition to Zhao and Shortland, Birds of Prey will be directed by Cathy Yan, while Wonder Woman 1984 is helmed by Patty Jenkins – if you count Mulan by Niki Caro, that's five.
Once the contender to direct Marvel's Black Widow, Chinese-American Zhao was eventually asked to direct The Eternals – it's reported that the meeting between the auteur and Marvel's executives went so well that they offered her the job on the spot.
Angelina Jolie, one of the heavyweights cast in The Eternals, also sings the same praises for the director, telling People magazine, "I think Chloé is going to make a special Marvel film. With all the love and respect for others and what makes them work, we hope to add something new."
Want more stories like this? Sign up here. Follow STYLE on Facebook, Instagram, YouTube and Twitter .

Following Cathy Yan's Birds of Prey, Black Widow by Cate Shortland and Wonder Woman 1984 from Patty Jenkins – the Chinese-American filmmaker is one of four women called on to direct big budget superhero movies in 2020