Why K-pop's Taeyang loves U2 and 2Pac, the BigBang homebody who collects pyjamas – but doesn't have any friends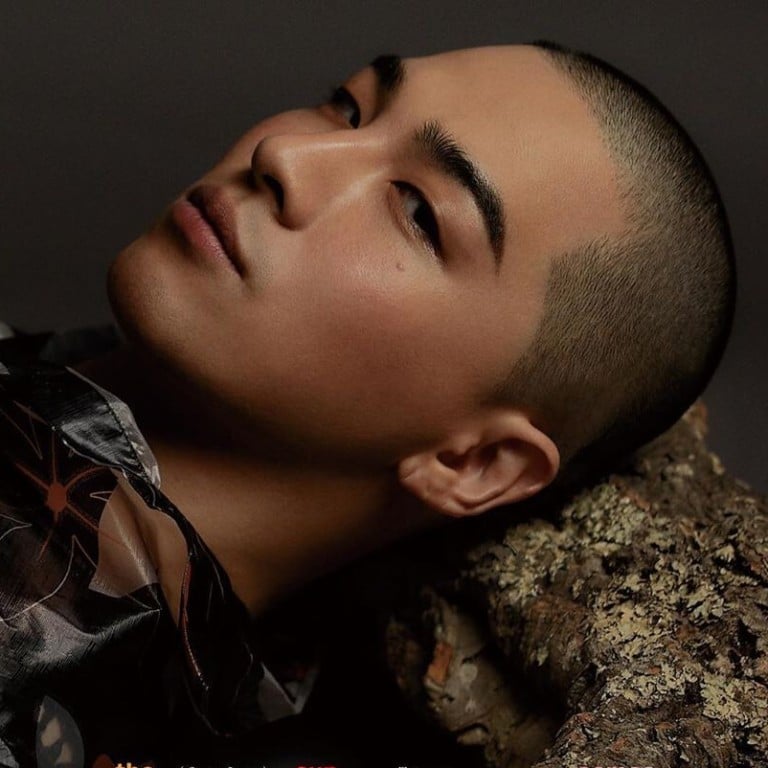 BigBang's soulful singer and main dancer Taeyang turns 32 on May 18 – marking 20 years in the K-pop industry machine.
In training since the age of 12 before making his debut with BigBang in 2006, today Taeyang remains one of K-pop's biggest global stars, bringing warmth and light with his emotional songs and energetic performances.
Underneath his manly image and bad boy looks that fans adore, Taeyang is an artist and romantic who has so much passion to give. Here are five things to know about him.
He gave himself the stage name Taeyang
Dong Young-bae decided on his stage name, Taeyang, even before his debut. Taeyang means "sun" in Korean. "I wanted to make people warm with my music, let it be a light," he explained in one of his early interviews with KBS World TV.
While he is often quiet at interviews, the real Taeyang is relaxed and funny with friends. He once said that he has his own brand of humour that others may call "old school" or label as "dad jokes" and that band mate G-Dragon is the one who laughs the most at his jokes, despite trying not to. Taeyang admitted, though, that he is not cut out for entertainment television yet, but will keep making jokes.
He's serious about his pyjama fashion
In 2017, Taeyang guested on I Live Alone, which showed his private life, revealing his neat house and grandpa-like qualities. Other than gardening and cooking, Taeyang likes lounging around in pyjamas – and changes into a new pair after each task.
He exercised in pyjamas, tended to his garden in pyjamas, wore pyjamas while cooking a meal for his BigBang band members, and even lent them pyjama sets to wear in his home.
He married his first girlfriend
Taeyang is the only BigBang member who is married, and it's to his first love, Min Hyo-rin. The singer once mentioned that when it comes to his ideal type, he wants a soulmate who is a good listener.
The two met in 2014 when actress Min starred in Taeyang's 1AM music video. They went public about their relationship in 2015, announced their engagement in 2017, and wed in 2018, before Taeyang went away for military duty.
Actress Min often gets comments for her naturally beautiful nose, and Taeyang's song Eyes, Nose, Lips is said to be about her. Taeyang often refers to Min as his muse who gives him inspiration, and had her in mind while working on his 2017 album, "White Knight".
He is a homebody and has no friends
Whenever Taeyang is doing a solo interview, he often says that he feels lonely without his band members. When G-Dragon was interviewed in reality show Oppa Thinking he said that Taeyang doesn't have any friends and that he's his only friend.
Taeyang told the show's hosts that it's because he is a homebody and doesn't meet a lot of people, and considers his members his closest friends.
He thinks deeply about where he wants to take his music
Like the true soulful artist that he is, Taeyang thinks deeply as he works on his music. He is also known to be genuine and honest as an individual, and this attitude translates to his work.
In a 2014 interview with Dazed, talking about his "Rise" album, Taeyang revealed his creative thought process. On the topic of artists he found who were most real, Taeyang mentioned tattooist Anil Gupta, reliving earlier encounters: "We've talked so much, and spoke about U2 and 2Pac. His opinion of them was that U2 sings about peace, and 2Pac sings about his situation: it is their truths. So, I questioned myself, what do I sing about? What is my truth? It took time to think up the right answer."
Taeyang added: "I told him 'Youth energy'. BigBang absorbs fresh, young and new things."
Celebrating the artist's birthday this year, a documentary called White Knight will be released on YouTube on May 18. The episodes will include behind-the-scenes footage on Taeyang for fans to get to know him up close and personal.
W ant more stories like this? Sign up here. Follow STYLE on Facebook, Instagram, YouTube and Twitter .
Help us understand what you are interested in so that we can improve SCMP and provide a better experience for you. We would like to invite you to take this five-minute survey on how you engage with SCMP and the news.

The first and only member of South Korean boy band BigBang to get married, Taeyang likes gardening and cooking in his PJs, making dad jokes, and celebrates 20 years in the entertainment industry with intimate new behind-the-scene documentary called White Knight