Men's jewellery is trending in Asia as K-pop and Chinese celebrities embrace hip-hop swag and rock-star bling by Cartier, Bulgari and Boucheron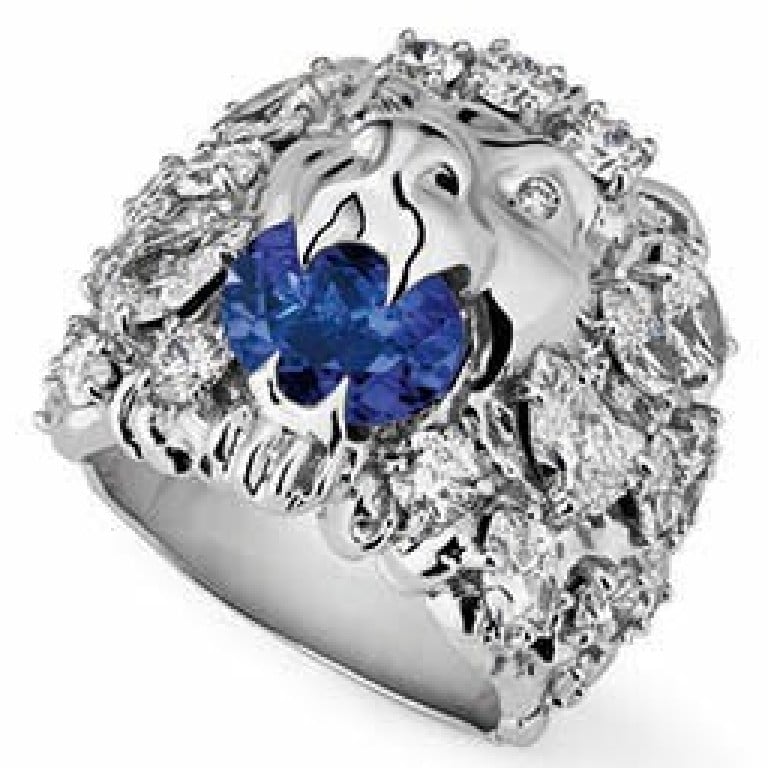 Men's jewellery has become big business as maisons apply their imagination, ingenuity and skill to craft pieces the male of the species is proud to flaunt.
Ridicule was heaped on a Chinese video streaming site last year when it blurred out the ears of male Chinese actors wearing jewellery. Social media was quick to mock the idea that it was shocking for a man to wear earrings. Many Chinese celebrities, including singers Kris Wu and Lu Han, wear earrings and they are not alone. Footballers Cristiano Ronaldo and David Beckham, racing driver Lewis Hamilton and actor Will Smith all sport diamond ear studs.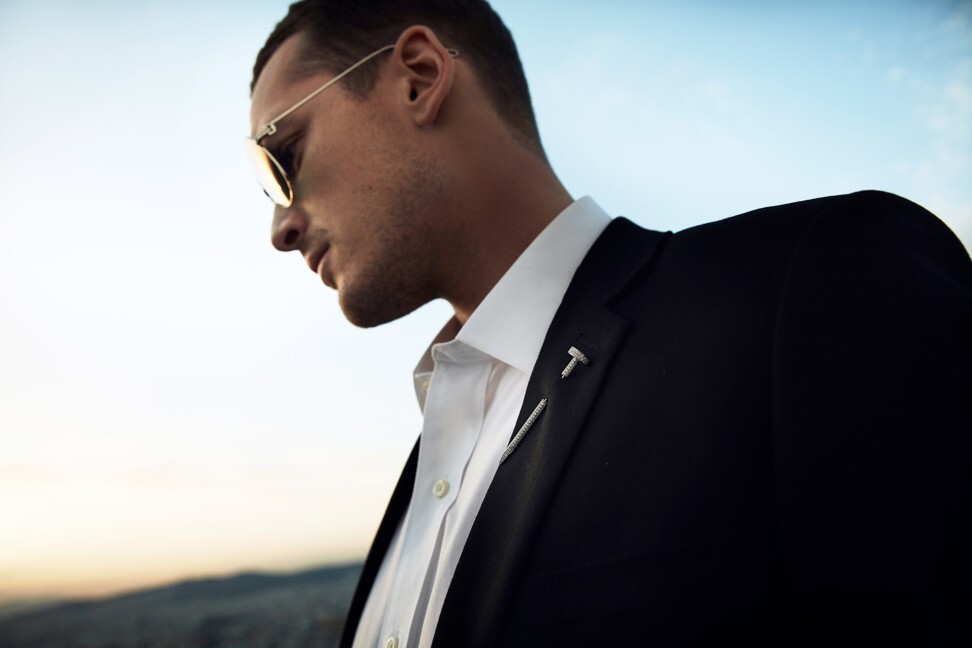 The red carpet is increasingly becoming a place for jewellery displays, notably amulets and lapel pins. At the Academy Awards, Mahershala Ali wore a David Yurman EY Signature tsavorite crystal amulet, Antonio Banderas pinned a diamond brooch to the lapel of his tuxedo, and Timothée Chalamet clipped a vintage Cartier ruby and diamond brooch on to the pocket of his navy zip-up blazer. Embracing jewellery, Chalamet has also been seen wearing a Louis Vuitton necklace courtside at an NBA basketball game.
Pop legend Elton John, long noted for his fondness for jewels, pinned a diamond rocket brooch to his lapel for the Oscars and wore three diamond-winged bee brooches for the premiere of Rocketman last year, all made for him by Theo Fennell.
Award shows and high-profile Hollywood premieres are particularly influential when it comes to breaking taboos about men wearing jewellery.
Similarly, K-pop stars are influencing a younger generation of Asian males. As the wardrobe becomes less formal, especially evening wear, jewellery is taking on a greater role. As a result, big jewellery houses like Cartier, Bulgari and Boucheron are increasing their output of fine jewellery designs for men.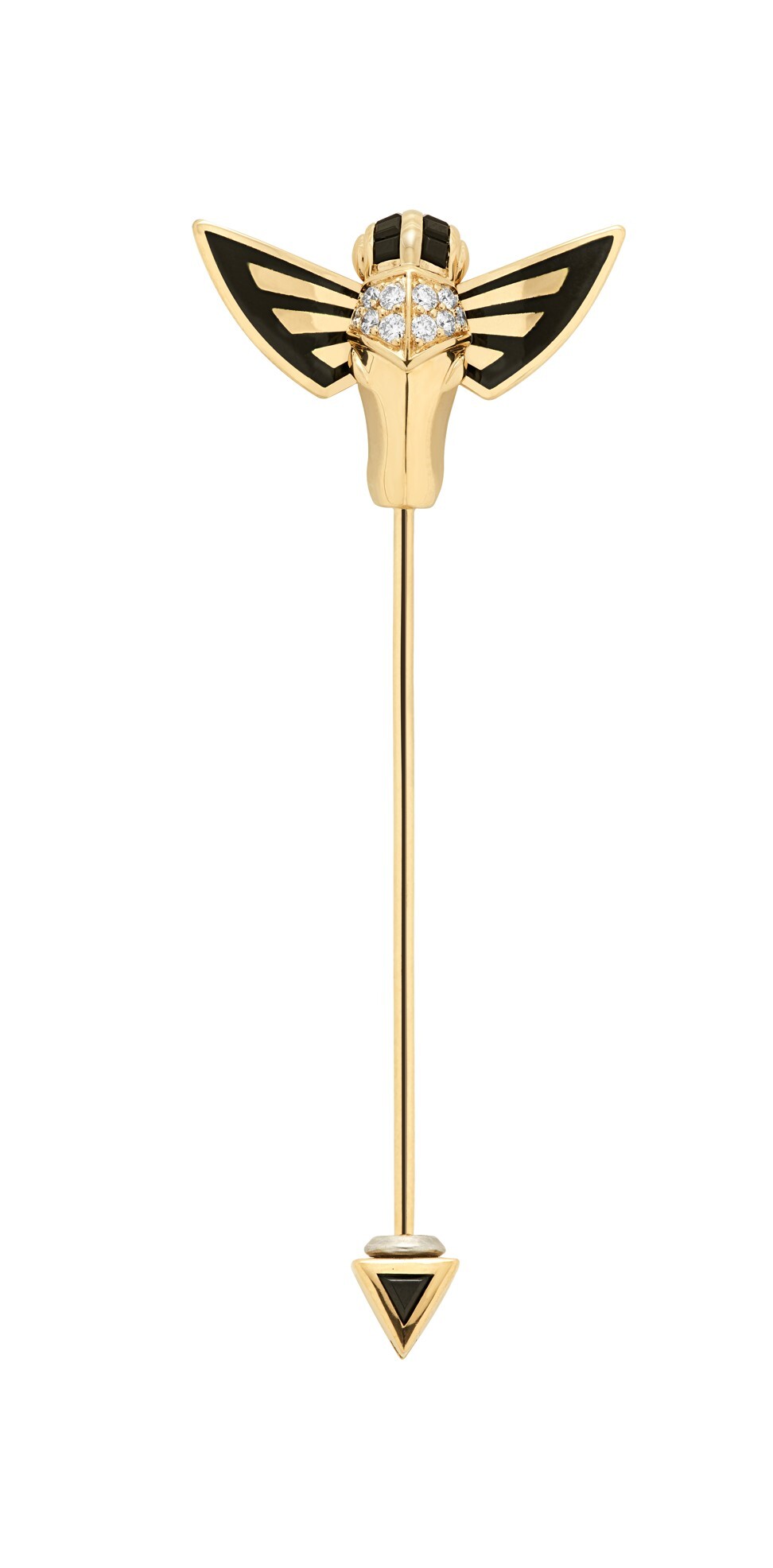 Ahead of the pack is London jeweller Stephen Webster, who has designed and made men's jewellery for more than 20 years, with a distinctive Gothic rock-star panache. The 1970s image of medallion man, he believes, did huge damage to the notion of men wearing jewellery, especially in more conservative corporate circles.
Meanwhile, the music industry and the emergence of rap stars in hip-hop swag and rock-star bling have been keeping the flame for jewellery alive. And the bohemian trend for stacking leather friendship bracelets and colourful rubber festival and charity wristbands really started to break down the barriers.
"I can say with confidence that the fragility of the bond between men and jewels is behind us (men) and once again men are confident about their jewellery choices, to the extent that the more progressive actually have a jewellery wardrobe, something that women have as part of their genetic make-up," says Webster, who designs jewelled pins, amulets and the new yellow gold "Flipside" flipping rings and pendants. "This, combined with men's natural instinct to collect and hoard, is a potent combination, turning attention to the potential of the peacocking parade."
Jewelled watches, signet rings and amulets are increasingly being worn by alpha males. Cartier's Juste un Clou bracelets and rings have a masculine appeal as do Boucheron's new Jack de Boucheron snake chains and Bulgari's unisex B. Zero1 Rock jewels. French diamond specialist Messika's Move collection of black titanium and diamond bracelets and rings have been a huge hit with men and the range now features friendship cords and a Lucky Move colour pendant.
"We're seeing more and more men who are not afraid to wear bold jewellery," says Evan Yurman, chief creative officer of David Yurman in New York, which introduced men's collections in 2003. "We design collections that encourage people to think beyond the classics, like a gold band or cufflinks. I see guys really enjoying the journey of finding something that's right for them – it becomes very personal. It goes beyond fashion at that point."
Male customers at David Yurman tend to be fashion-forward, so the brand continually innovates and updates classic styles; an everyday piece like a band ring, for example, is updated with unconventional materials such as meteorite, forged carbon or black diamonds. Some of the brand's bestselling styles are bead bracelets or tag necklaces with diamond pavé and gold chains. New in the collection are gold amulets with motifs in precious gems and ID chain bracelets featuring pavé white, cognac and black diamonds.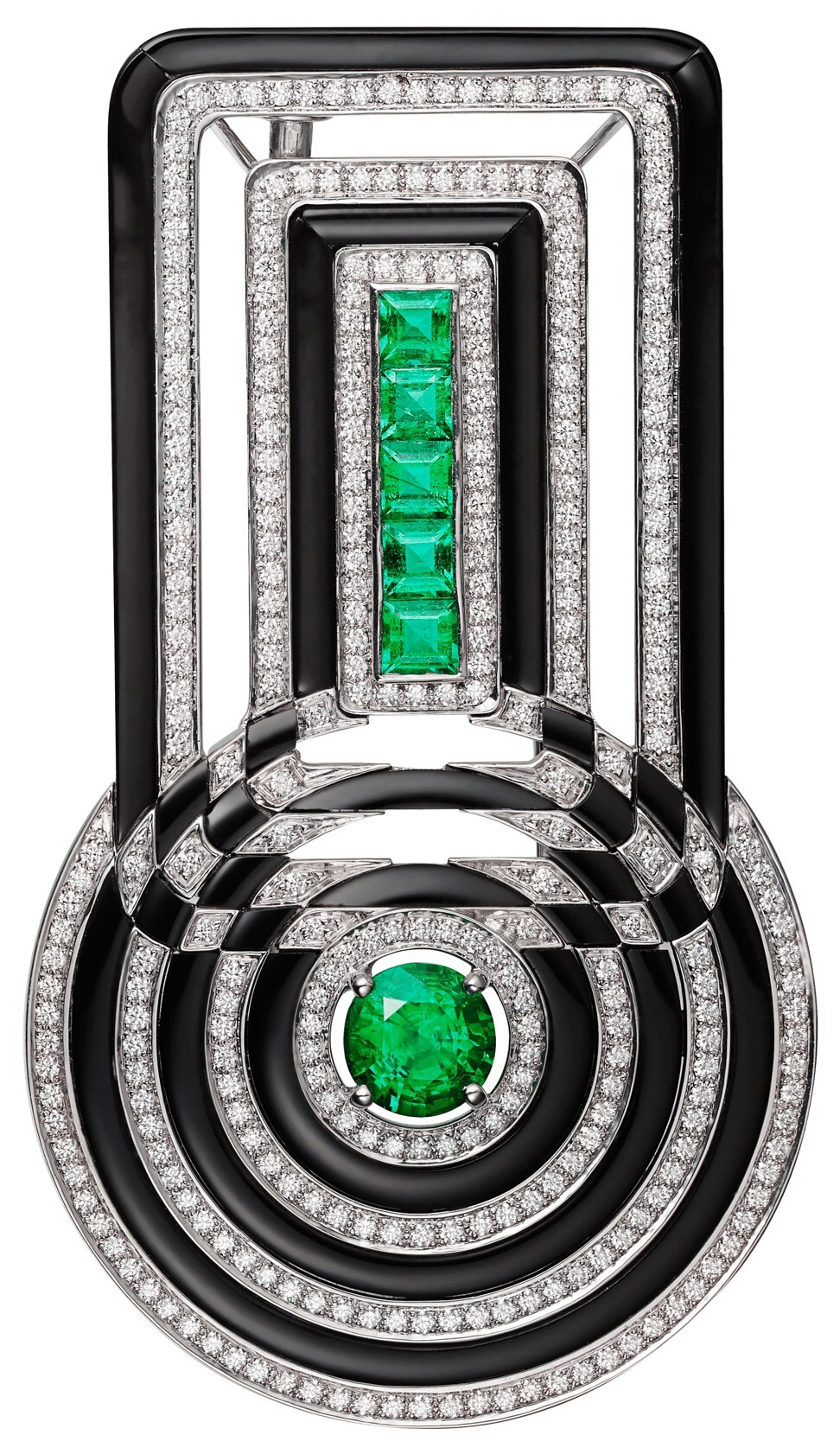 Pieces of vintage jewellery such as Cartier's art deco brooches festoon lapels, as do some contemporary pieces like Chopard's opal flowered brooch, worn by singer Nick Jonas at a post-Golden Globes bash.
Pearls are also turning up in men's jewellery, such as the Comme des Garcons-Mikimoto collaboration of unisex chains and white pearl necklaces available at Dover Street Market and at Mikimoto. Giambattista Valli has a fondness for wearing a row of pearls, while Gherardo Felloni, creative director of Roger Vivier, has a collection of vintage costume jewellery necklaces he likes to wear with white shirts.
Alessandro Michele similarly has a taste for jewellery, mostly amulets, and mystical rings that he wears on every finger. This has prompted a collection of chunky, masculine engraved initial rings, lion's head rings and chain bracelets in Gucci's fashion collection, and a series of new grooved yellow gold solitaire rings in high jewellery collections featuring garnet, green tourmalines and diamonds.
As men's fashion aficionado James Sherwood, author of Jewellery for Gentlemen, said at the book's launch in 2018: "A piece of jewellery is like a tattoo that a man can remove. Like a tattoo, a jewel reflects taste, personality and individuality. Unlike a tattoo, it can be changed on a daily basis."
Want more stories like this? Sign up here. Follow STYLE on Facebook, Instagram, YouTube and Twitter .
Help us understand what you are interested in so that we can improve SCMP and provide a better experience for you. We would like to invite you to take this five-minute survey on how you engage with SCMP and the news.

Cristiano Ronaldo, Kris Wu, David Beckham, Lu Han and Lewis Hamilton rock earring studs, while Antonio Banderas and Timothée Chalamet stroll the red carpet in diamond brooches – now K-pop is influencing a new generation to bling up