How Filipino celebrity and influencer Heart Evangelista started hand-painting Hermès Birkins – for US$1,800 a pop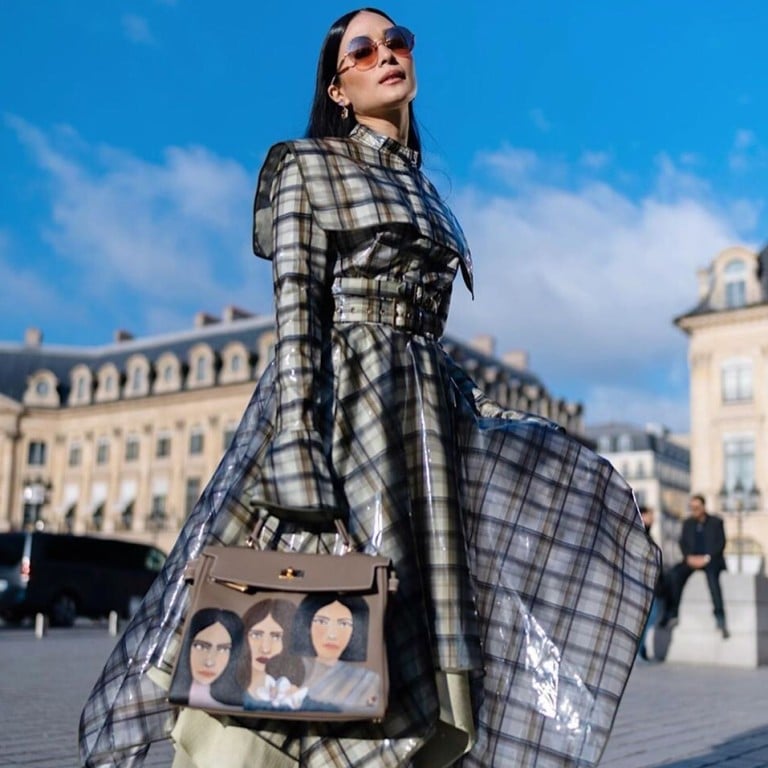 Heart Evangelista is a headline-making Filipino celebrity who has more than a few strings to her bow. She's a TV actress, an author, and a wife of a senator, too – married to Sorsogon governor Francis Escudero since 2015. As a
crazy rich Asian
and card-carrying fashionista, Heart is always present at international catwalks and owns a lavish collection. In addition to that, she is Love Marie, a nod to her real name and the talented artist within her – and with six million Instagram followers, she is a certified A-grade influencer.
Heart paints her heart out not just on plain canvases, but on Hermès bags that are worth hundreds of thousands – we're talking Birkins, Kellies and Herbags. As if these coveted bags are not iconic enough, Heart takes them up a notch with her artistic skills.
Heart's international career as a luxury bag painter started with an awkward accident
It all began, as Heart tells it, when she once accidentally spilled cheese fries on her orange designer bag. Exploring the best way to cover the stain, she discovered that
Kim Kardashian
owned a hand-painted Birkin. Having a eureka moment, Heart decided to paint the leather purse herself.
After sharing her Birkin success story, Heart easily gained an elite clientele
With her natural gift in the arts and some six million followers on Instagram, Heart was soon sought out by celebrity Hermès owners and international collectors who either wanted to remedy their own high-priced mistakes – or simply wanted to personalise their collection with a one-of-a-kind twist. She's had more than 50 commissions to date.
At US$1,800 a pop, it ain't a cheap tweak
Staying true to the reputation of Hermès bags, Heart also has a wait-list for paint jobs – and charges 90,000 Philippine pesos (US$1,800) to paint your luxury purse. You'll get a run for your money though, as the talented artist gives her clients exclusivity by limiting her number of commissions.
But what you want, you got – it's highly personalised
Interested bagaholics need to take note that Heart usually bases her design on the client's personality. It's almost impossible not to like her usual themes – ranging from vibrant images of birds and flowers to muted tones of elegant ladies.
Hermès has always been supportive of Heart's art
So, what does the French luxury house think about Heart's artistic endeavours on their prized pieces? Well, Hermès approves of it so much that they even organised an event for the Filipino celebrity. As a Hermès bag painter and an avid collector herself, Heart has cultivated a special relationship with the high-end fashion brand.
Want more stories like this? Sign up here. Follow STYLE on Facebook, Instagram, YouTube and Twitter .

Actress, fashionista, artist and wife of Philippine senator Francis Escudero, the Instagram influencer known as @iamhearte takes one of fashion's most iconic bags to a whole new level – by painting all over it