Exo's Chen, Girls' Generation's Jessica Jung and 2 other K-pop idols who shocked fans by dating non-celebrities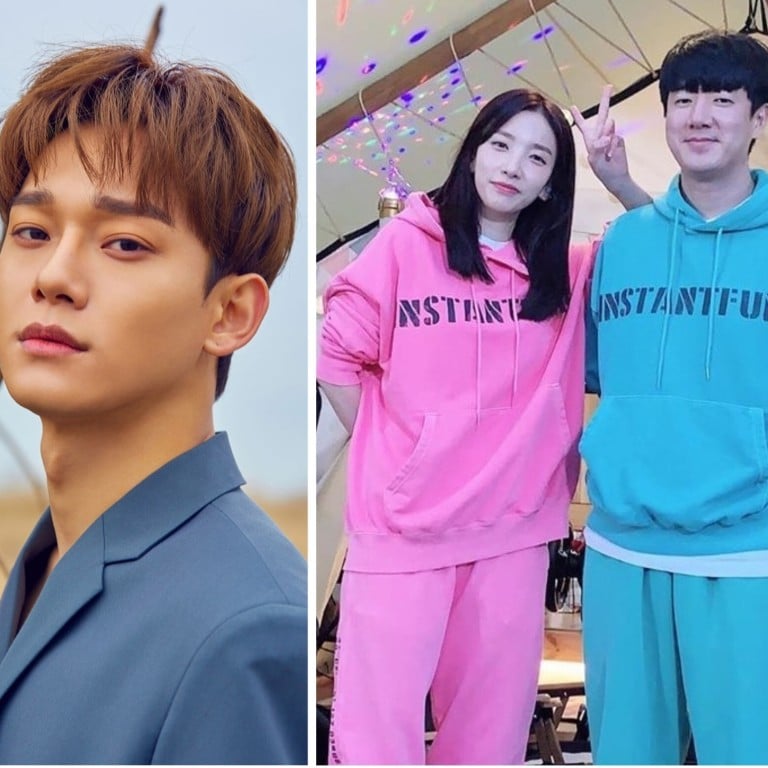 Any time two K-pop idols are revealed to be dating each other, the Korean community always explodes, with shocked fans who can't believe the news. This is even more so when idols reveal that they are dating non-celebrities. Fans can't believe that their idols are open to the possibility of dating someone outside of the industry.
We take a look at some of the idols who have done the unthinkable and dated non-celebrities.
2PM's Ok Taecyeon
Last June 23, an insider revealed that Taecyeon of 2PM has a non-celebrity girlfriend.
"Taecyeon's girlfriend is a 29-year-old ordinary office worker and they have been meeting seriously for about 3 years now … Taecyeon is part of a couple who continued to show their love for each other even while he was in the military," said the insider.
Fans were quick to show their disappointment at the news. One Twitter user said: "I thought OK taecyeon was mine forever. girlfriend of 3 years?"
Taecyeon issued an apology post on his Instagram, saying "I am very sorry to everyone who was surprised and disappointed by the sudden news … Thank you for cheering me on despite the fact that I am lacking in many ways."
EXO's Chen
Chen of EXO made news in January year when he revealed to his fans that he is already engaged and his fiancée is pregnant with his child.
SM Entertainment confirmed the news, saying: "Chen has met someone precious to him and will be getting married. The bride is a non-celebrity and the wedding will be held privately with only their families in attendance."
A few fans felt betrayed by this revelation and called him "irresponsible" for getting his girlfriend pregnant before marriage. A few fans went so far as demanding that Chen should leave the group EXO. Other fans came to Chen's defence, reminding him to ignore the "malicious" comments and to remember that there are many other fans who love and support him.
Rainbow's Jisook and Lee Doo-hee
Last October, Rainbow member Jisook revealed that she is dating Lee Doo-hee, a programmer and businessman.
Since the announcement, the couple appeared on MBC's reality show, Don't Be Jealous. Many fans admired their sweet relationship and were happy for the star, especially when Jisook was shown preparing multiple lunchboxes for Doo-hee.
They recently revealed that they are planning to get married and are just waiting for wedding halls to open up after the coronavirus pandemic.
Girls' Generation's Jessica Jung and Tyler Kwon
In 2014, news of Girls' Generation's Jessica's involvement with businessman Tyler Kwon made waves on the internet. They had reportedly met on an overseas trip in Hong Kong and he became a capital investor in Jessica's clothing brand, Blanc and Eclare.
Many fans were concerned as rumours of Jessica getting married led to speculations that she might leave the group. SM Entertainment, her talent agency at that time, denied the claims that they were romantically involved with each other.
When she left SM Entertainment and joined Tyler's entertainment agency, Coridel, in 2016, Jessica finally confirmed that she is in a relationship with Tyler. As of 2020, the couple are still together.
Want more stories like this? Sign up here. Follow STYLE on Facebook, Instagram, YouTube and Twitter .

2PM's Ok Taecyeon and Rainbow's Jisook are among the Korean stars who caused a stir when they fell in love with someone 'ordinary'