From BTS' RM and Jungkook to Super Junior's Kim Heechul: How K-pop idols are supporting LGBT rights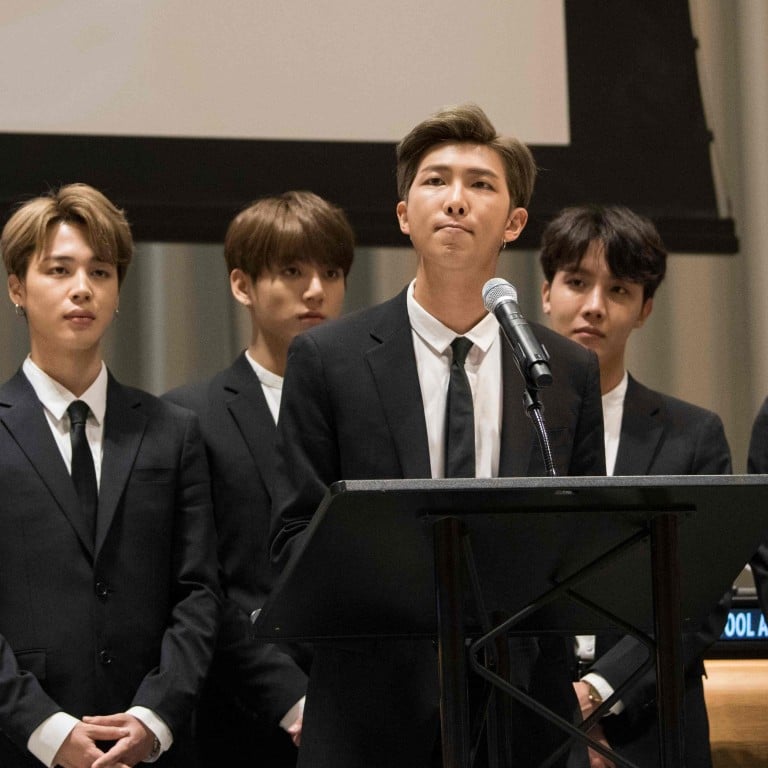 Although homosexuality is not criminalised in South Korea, the LGBTQ+ community still largely exists on the margins of mainstream society, and its members are often subjected to discrimination. The community faces legal obstacles: there are no anti-discrimination laws to safeguard LGBTQ+ rights, no recognition of same-sex partnerships, and consenting sex between military personnel may lead to up to two years in prison.
However, support for LGBTQ+ rights has grown over the years. In Korean music, K-pop idols have lent their voice to educate fans on LGBTQ+ issues. Here are six of the most influential idols who have brought change for the community:
BTS' RM and Jungkook
In his speech at the United Nations General Assembly 2018, BTS' leader, RM, urged young people to speak for themselves. "I want to hear your voice," he said. "I want to hear your conviction. No matter where you're from, skin, colour, gender identity, just speak for yourself. Find your name [and] find your voice." His message drew attention, especially from the LGBTQ+ community.
RM and fellow member Jungkook have also significantly covered gay singer Troye Sivan's Fools. RM also used his Twitter account to recommend Sivan's Strawberries & Cigarettes track from the coming-of-age gay film, Love, Simon.
Holland 
Holland's debut video for Neverland featured a same-sex kiss – a risky move that might end the young singer's career. But the video proved otherwise; it racked up more than a million views in 24 hours. On working for inclusivity and acceptance, he told Vogue UK, "I believe the music I make, the messages I deliver to my fans and the meaning of my existence itself influences people."
Sunmi
The K-pop idol showed solidarity when she carried a rainbow flag at a concert in Amsterdam. Although she doesn't identify as LGBTQ+, fans have dubbed her "LGBT Queen" due to her support for the community.
Super Junior's Kim Heechul
Heechul was hounded by rumours about his sexuality but he chose to ignore them, realising his denial might be disrespectful to gay people. He also openly supported the same-sex marriage of film director Kim Jho Kwang-soo (Kim-Jho Gwangsoo).
Tiffany Young
The K-pop artist penned an open letter for Billboard to express her "gratitude and love" to the LGBTQ+ community for having given "love, beauty, inspiration, and light in every corner of the world." She said LGBTQ+ themes of acceptance, freedom of expression, and hope have inspired and uplifted her during difficult times
Want more stories like this? Sign up here. Follow STYLE on Facebook, Instagram, YouTube and Twitter .

South Korea's conservative society is finally changing as more K-pop idols – such as Holland and Tiffany – are using their influence to promote equal rights and visibility for all