Malaysia's real-life Crazy Rich Asians: 6 young influencers who give Singapore's rich set a run for their money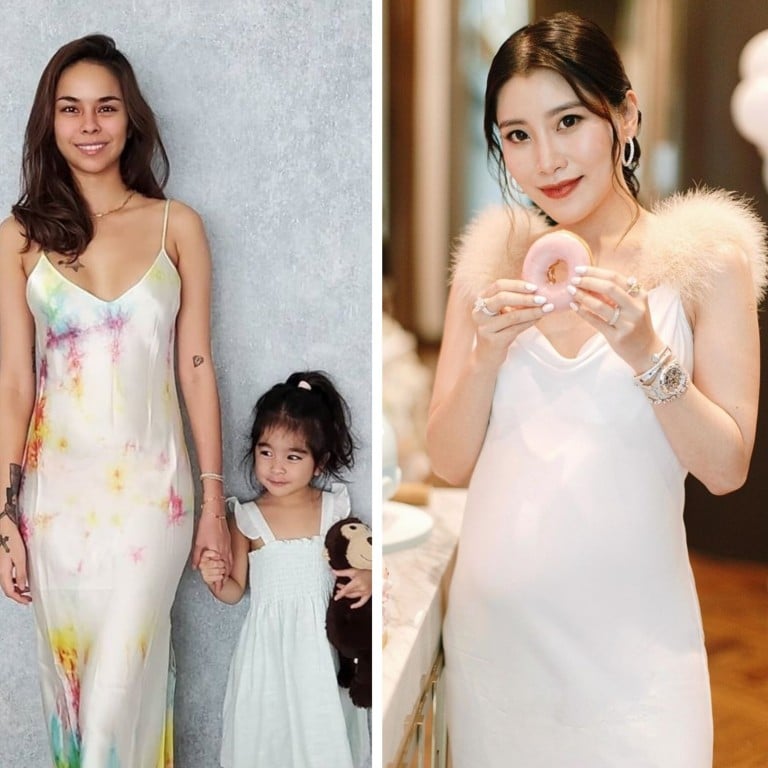 Malaysia's young, rich, and affluent set can certainly give their Southeast Asian counterparts a run for their money. Often descending from powerful families, these successful Malaysians became who they are today either by embracing their parents' legacies or by building a name for themselves through their own hard work. Here are six names to watch.
SM Nasarudin SM Nasimuddin
SM Nasarudin SM Nasimuddin is the joint group executive chairman of Naza Group of Companies, which oversees automotive distribution and manufacturing, telecommunication technologies and other industrial businesses. But the conglomerate he inherited from his late father, Tan Sri SM Nasimuddin SM Amin, and co-runs with his family, isn't the only thing that gets society buzzing. This dashing father of three and husband to former TV host Marion Caunter is also known for his unique take on fashion and love for all things fitness.
Kim Raymond
People may recognise Kim Raymond from her front-row presence at fashion shows, but you may not know that she is the daughter of Malaysian tycoon Dato' Sri Jeffrey Raymond. She is married to hunky Malaysian actor Keith Foo, and their young daughter, Skylar Raymond-Foo, is fast following in her mother's footsteps, becoming a fashionista with quite a following.
Chryseis Tan
When not busy running the Malaysian franchise of Thailand's famous Greyhound Cafe, this Malaysian socialite – in normal times – can be seen wandering around far-flung cities across the globe. She is the daughter of business magnate Tan Sri Vincent Tan, whose massive Berjaya Corp portfolio includes hotels and real estate developments across Asia. Tan is pregnant with her first child with husband Faliq Nasimuddin who, as you may have guessed, is SM Nasaruddin's brother.
Azlan Iskandar
Hailing from the East Malaysian state of Sarawak, former squash player Azlan Iskandar is best known for reaching the world's No. 10 spot before his retirement from the sport. The father of three now runs a sports event company called Sportspin Athlete and Event Management. He is married to Ung Yiu Lin, a glamorous fashion entrepreneur.
Yen Kuok
It's impossible to put together a list of Malaysia's most opulent trendsetters without including Yen Kuok. As the daughter of the country's richest billionaire Tan Sri Robert Kuok, she is blessed with unlimited access to the finer things in life. But that doesn't stop her from making her own mark upon the world. Besides advocating for mental health awareness on social media, Kuok also founded Guiltless, a reseller of luxury goods that thrives on a sustainable fashion business model. She currently resides in Hong Kong.
Rebekah Yeoh 
One affluent woman who prefers life under the radar is Rebekah Yeoh, also known to many as the apple of Malaysian billionaire Tan Sri Francis Yeoh's eye. As the corporate finance manager at her father's infrastructure conglomerate, YTL Corporation Berhad, she has seen her father's empire of luxury hotels, railways and power plants grow throughout the country and beyond. But that is not all there is to Yeoh; as a passionate social entrepreneur, she oversees the sustainable business practices at Recyclothes Group on top of spearheading outreach programmes at Nimble Fingers Cambodia, Dignity for Children Foundation, and UBS 20/20 Group.
Want more stories like this? Sign up here. Follow STYLE on Facebook, Instagram, YouTube and Twitter .

Malaysia has plenty of heirs to billion dollar fortunes and self-made tycoons – and they all look as good as they are wealthy