Running Man's Yoo Jae-suk: Korea's 'National MC' striking out with Lee Hyori and Rain in K-pop supergroup SSAK3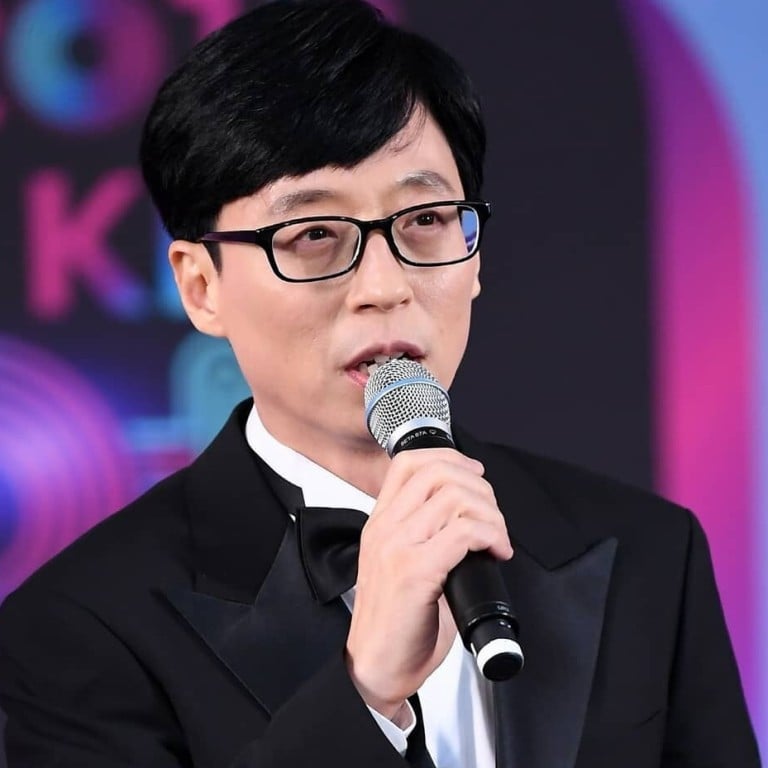 Beyond K-pop and K-drama, the next big global trend looks likely to be the distinct pleasures of Korea's television variety show culture. One of the scene's biggest stars there is surely Yoo Jae-suk. Get to know more about this true jack of all trades who's celebrating his 47th birthday this August 14.
He's one of Hallyu's most popular celebrities
Recently, he won the Baeksang best male entertainer award and he's almost always the top billed star in the monthly variety rankings by the Korean Business Research Institute. He currently stars in one of the longest running variety shows, Running Man, which is one of the reasons why he's internationally famous.
Dubbed the "national MC" of Korea, Yoo has led shows for all three of Korea's biggest TV networks – SBS, KBS and MBC – since his debut in 1991.
His alter-ego is Yoo San-seul
In 2019, he debuted as a trot singer, releasing an EP record called "Bbong For Yoo" with three upbeat tracks. Being well-loved by all ages, he even collaborated with Pink Fong for a special Korean version of nursery rhyme Baby Shark.
Getting acclaim for his music was the icing on the cake. Yoo bagged the best male rookie prize at the 2019 MBC Entertainment Awards. Who knew he'd get his first ever rookie award after 29 years in the entertainment industry?
He's the king of collaborations
Over the years, Yoo has worked with several celebrities for special musical projects, and even got some training at many entertainment agencies. Usually, it's part of a challenge for his reality shows, particularly Infinite Challenge. Previously, he trained with Exo at SM Entertainment for the song, Dancing King.
He also trained at JYP and YG at one point, and even appeared in two of Psy's epic music videos: Gangnam Style and Gentleman. So, his singing, dancing, and even his rapping skills are far from amateur.
He's dominating the summer music charts with Lee Hyori and Rain as SSAK3
Recently, Yoo debuted in a mixed-gender group with two big Hallyu names. It started out as a project for the show, Hang Out with Yoo. Then, they officially promoted their group like other K-pop bands.
Now, SSAK3 stays true to their group name (which sounds like the Korean word meaning "to sweep"). They topped charts with their refreshing single Beach Again. They even won the music show, M Countdown. Although some netizens say they have an unfair advantage, they're generally getting positive recognition for their nostalgic 90s-style music.
He's a hardworking husband and a doting dad to two kids
Yoo rarely talks about his wife, announcer Na Kyung-eun and his two kids, Jiho (born 2010) and Na-eun (born 2018). But, when he does (or when friends talk about them), it's always positive and always heartwarming. That's one of the reasons why so many fans love Yoo Jae-suk.
Want more stories like this? Sign up here. Follow STYLE on Facebook, Instagram, YouTube and Twitter .

After almost 30 years in the spotlight he may not be a household name outside of South Korea – yet – but Yoo has performed with Psy, trained with Exo and formed a supergroup with Lee Hyori and Rain, so expect that to change quick