8 transgender queens from RuPaul's Drag Race, from the Philippines' Jiggly Caliente to Japan's Gia Gunn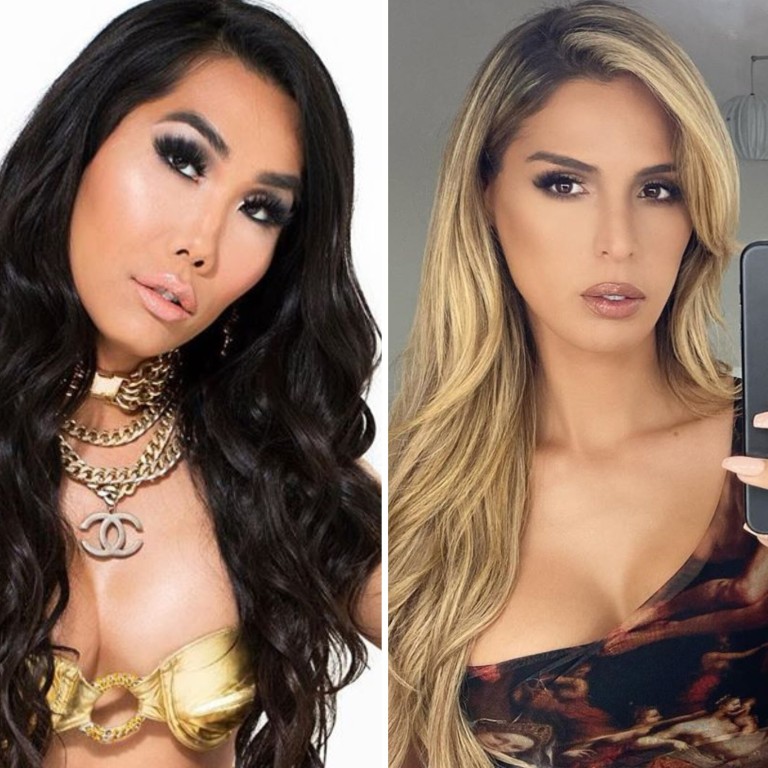 Since its launch in 2009, RuPaul's Drag Race has seen just about every kind of drag queen come through its werk room doors. Gone are the days that drag was purely for gay men dressing up as women: we've seen some cisgender women (the likes of Vanessa Williams on RuPaul's Celebrity Drag Race) and straight men (Scaredy Kat on RuPaul's Drag Race UK) sashay their way on to the Emmy-winning reality show.
Not surprisingly, the show has also featured a host of transgender stars, who were either in the process of transitioning while filming, or came out after the show.
The transgender drag debate
Drag Race fans know very well that the idea of transsexual queens on the show has been a heated talking point, which led to a massive backlash for RuPaul in the past.
During a 2018 interview, Ru admitted during an interview that he "probably" wouldn't have admitted a transgender woman like Peppermint on the reality show if she had already started gender-affirming surgery.
"You can identify as a woman and say you're transitioning, but it changes once you start changing your body," he told The Guardian, "It takes on a different thing; it changes the whole concept of what we're doing."
Ru's comments caused massive outrage in the drag community, but it was only the beginning. In response to the backlash, RuPaul made matters worse by tweeting: "You can take performance enhancing drugs and still be an athlete," RuPaul wrote, "just not in the Olympics." Ouch.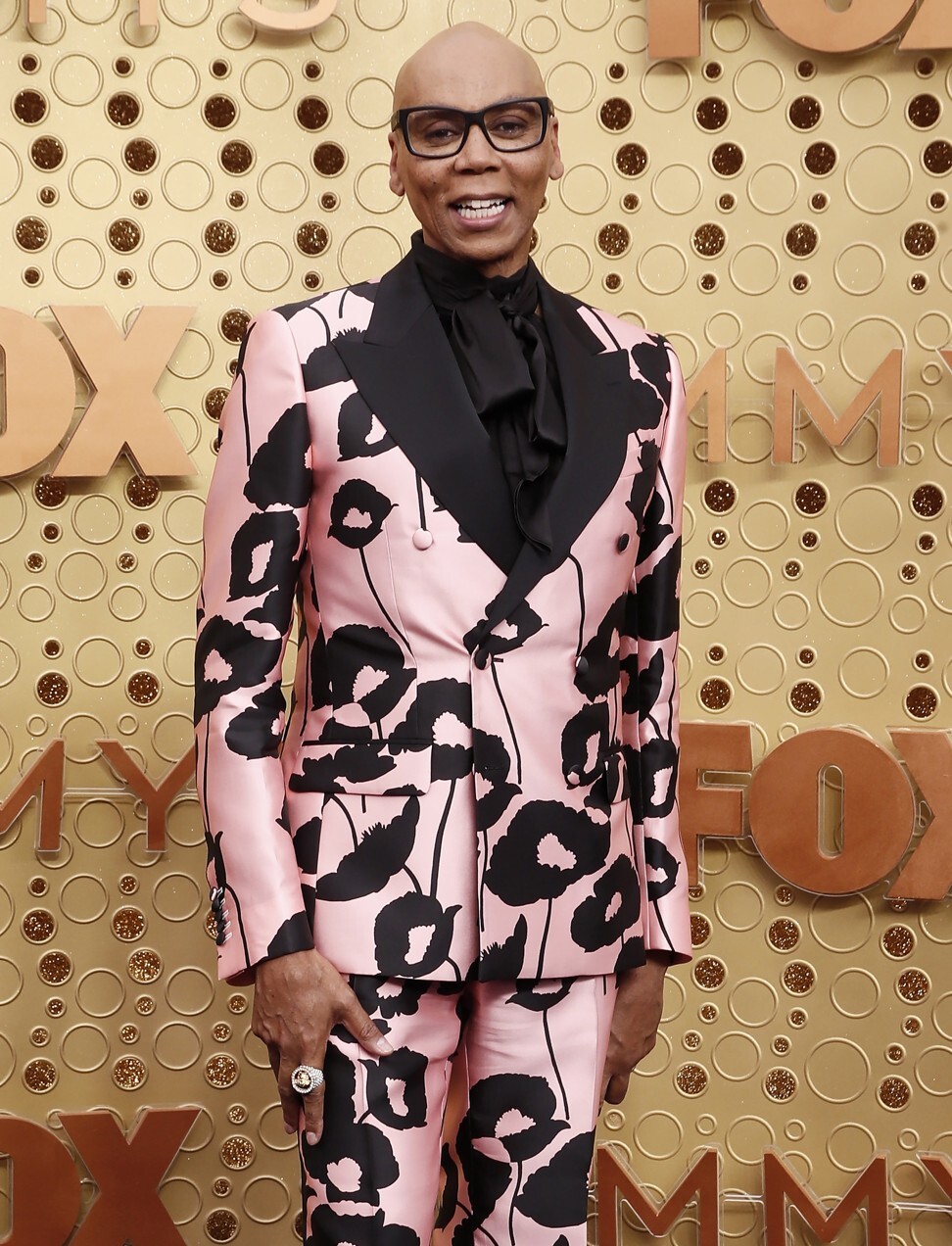 Many of the show's former stars rejected Ru's opinion, publicly turning against him. Season four's Willam posted a series of furious Instagram posts, telling fans: "We work with trans women every night side by side and for them to be denied the opportunities because of someone's narrow-minded view on what they call 'drag' is ******."
In a rare move, Ru tweeted an apology only seven hours after his controversial tweet, telling his followers: "I understand and regret the hurt I have caused," he wrote. "The trans community are heroes of our shared LGBTQ movement. You are my teachers."
Whatever RuPaul's opinion, these seven transgender queens have used his show as a platform to launch their careers.
Sonique (season 2)
Kylie Sonique Love started transitioning before she was cast on the reality show but postponed treatment until after she was eliminated.
Famous for her killer body and gymnastic skills, Sonique became the first contestant to announce that she is transgender while competing on the show.
These days Sonique is a regular performer on the West Hollywood drag scene (when Covid-19 allows), wowing fans with her burlesque shows.
Peppermint (season 9)
Who can forget season nine's charming Peppermint (real name Agnes Moore) who lip-synced her way into the runner-up spot?
Peppermint was the very first contestant to begin the show as an openly transgender female and spoke openly about her journey on camera.
She still performs as a drag queen while being an outspoken activist for the transgender community.
Carmen Carrera (season 3)
Not only is Carmen Carrera one of the most iconic queens to ever appear on Drag Race, she has also become one of the fashion world's top models.
Following her time on the show, Carmen underwent her transition and seemed to instantly carve a highly successful career for herself, appearing on several reality shows and TV specials.
Carmen has vocally distanced herself from RuPaul and the show following his comments on transgender contestants.
Jiggly Caliente (season 4)
Who can forget colourful Jiggly strutting her stuff down the runway in the trash challenge, leaving a trail of litter in her wake in an iconic Drag Race moment!
Born in the Philippines, Jiggly (real name Bianca Castro) was the fifth contestant to come out as transgender after competing on the show.
These days she is known for her recurring role as Veronica on the FX series Pose.
Kenya Michaels (season 4)
At 1.5-metres (5'0") tall, Kenya Michaels (real name Kenya Olivera) is the shortest queen to ever compete on RuPaul's Drag Race.
The bite-size Puerto Rican star, who transitioned after the show, placed fifth on season 4 and quickly become popular for her sassy one liners.
Kenya performed in the Pulse nightclub in Florida on the night of the June 12 terror attack in 2016 that took the lives of 49 people, but she survived the mass shooting.
Gia Gunn (season 6, All Stars 4)
Love her or hate her, Japanese-American Gia Ketaro Ichikawa, better known as Gia Gunn, is a force to be reckoned with.
Named after supermodel Gia Carangi in the film Gia starring Angelina Jolie and Project Runway's Tim Gunn, this queen knows how to ruffle feathers on set, often clashing with her fellow competitors. But thanks to one liners like "I'm feeling my oats" and her iconic "absoluteleeey", the legacy of Gia Gunn will never be forgotten.
Gia came out as transgender on Trans Visibility Day 2017, and announced on 20 April 2017 on Twitter that she had legally changed her name to Gia.
Monica Beverly Hillz (season 5)
Following an emotional public confession on the main stage, petite Monica was the first contestant to ever announce that she was a fully transgender woman during the recording of the show.
Now officially called Monica DeJesus Anaya, you will be forgiven if you almost forgot about her existence. Rumours have been circulating online that the show's network, WOWPresents, blacklisted her after she made negative comments about RuPaul.
Stacy Layne Matthews (season 3)
When it comes to old fashioned southern hospitality and charm in the world of drag, Stacy Layne Matthews is the first name that pops into our heads.
The curvy queen competed on season 3 of Drag Race and sashayed away on the seventh episode of the season after lip-syncing against Alexis Mateo.
Stacy (real name Stacy Jones) came out as transgender after she competed on the show.
Want more stories like this? Sign up here. Follow STYLE on Facebook, Instagram, YouTube and Twitter .

RuPaul's Drag Race attracts millions of fans from around the world to Netflix to follow the hunt for America's next drag superstar, but transgender performers like model Carmen Carerra haven't always been welcome on the runway