How BTS conquered America's Billboard Hot 100 chart with Dynamite – but could the K-pop boy band have done it without singing in English?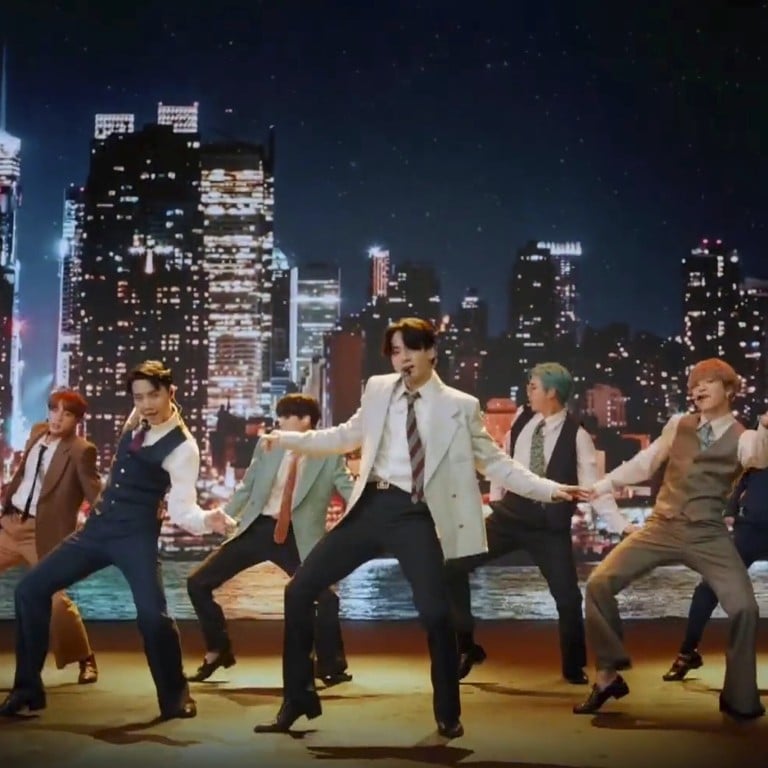 Shattering records is nothing new to BTS, but debuting at No 1 on the Billboard Hot 100 chart was a monumental moment for this, or indeed any, K-pop act. On August 31, the septet's
uplifting disco pop track
Dynamite
– dropped only on August 21 – conquered Billboard's main singles chart, making BTS the first Korean act to reach the milestone.
BTS – that's
RM
,
Jin
,
Suga
,
J-Hope
,
Jimin
,
V
and
Jungkook
– secured a No 4 spot on the same chart in March with
On,
the lead single off their fourth studio album "Map of the Soul: 7". Now they have bagged the highest position on the singles chart, which blends "all-genre US streaming, radio airplay and sales data".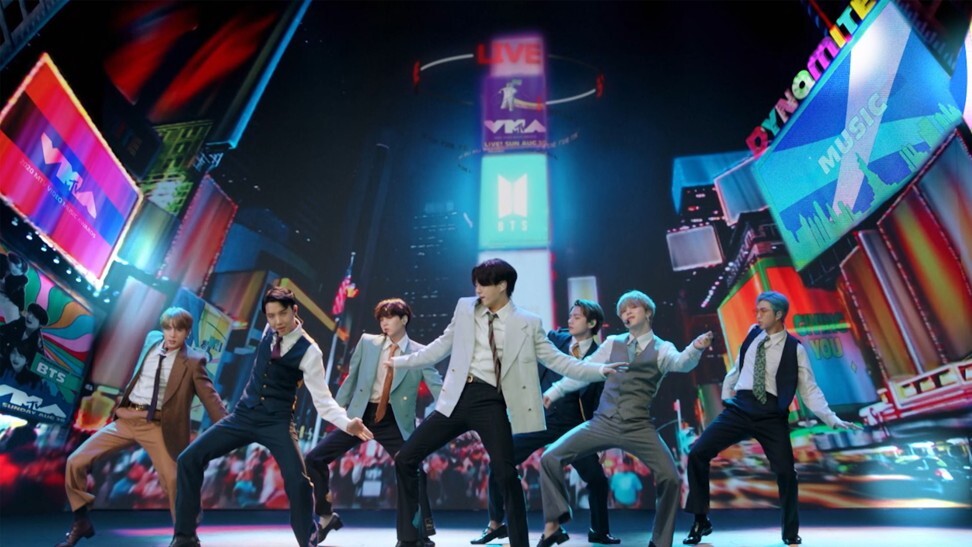 Billboard's K-pop columnist Jeff Benjamin told The Korea Times on September 1 that BTS' musical feat stems from four major factors – unveiling additional formats of the single and different versions of remixes, radio play and the act's "organic growth".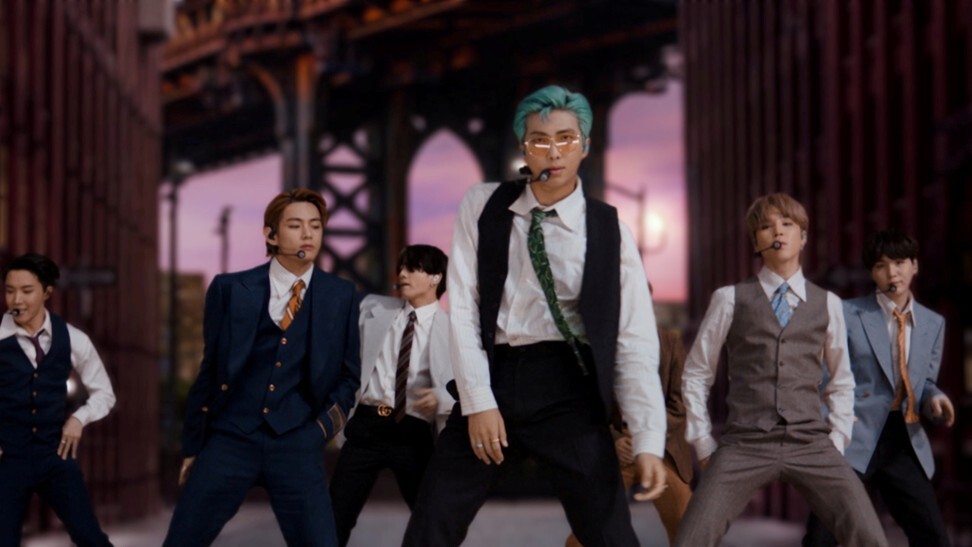 "Releasing additional formats of the single – including versions on vinyl and cassette tape – was a strong and smart play to fans who like to own physical products," Benjamin said. "On top of that, releasing different remixes – ranging from acoustic to EDM – helped grow download sales and streaming by giving listeners more options."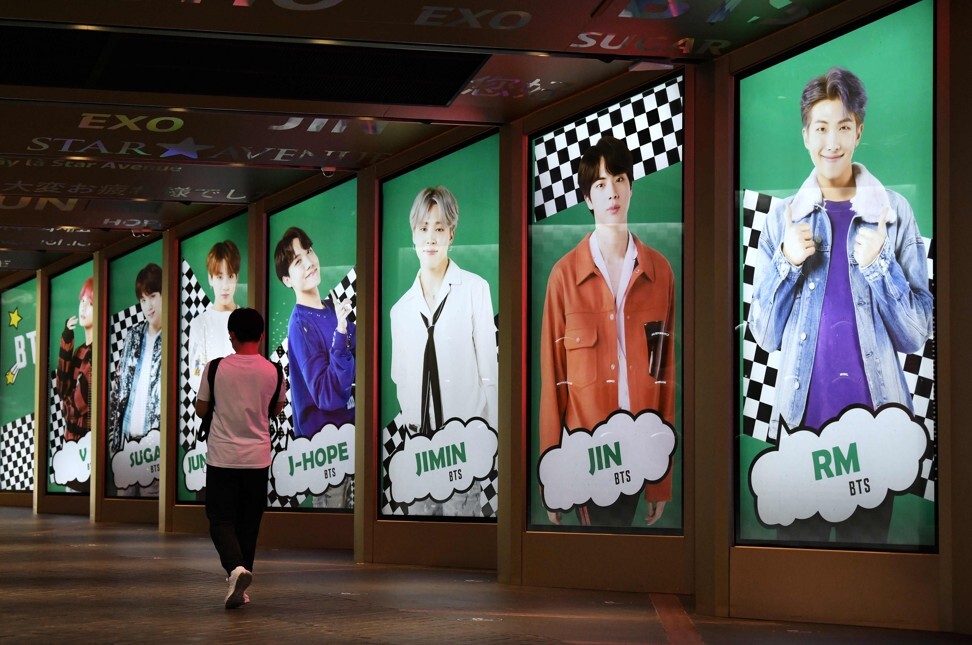 The columnist added that radio has given the new song a big boost as well. Many say the single could have been frequently played on the radio in the US because it was sung in English, but he also attributed the success to its disco-pop sound.
"It is the very climate, especially in the West, as established Top 40 artists like The Weeknd, Lady Gaga and many others are all embracing this sound," he said.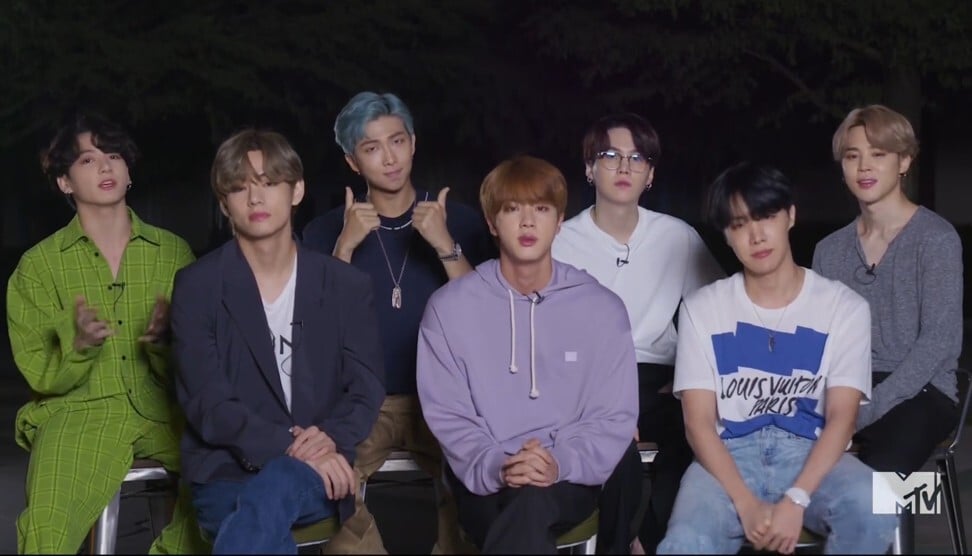 Benjamin underscored that one of the biggest rationales behind BTS' accomplishment was the band's organic growth, saying, "This wasn't a plan that came out of nowhere for an artist with no traction in America, but had been studied and focused on for years to make this great achievement even possible."
However, BTS' achievement holds a thought-provoking message, according to critic Jung Min-jae, who writes for music magazine IZM.
"BTS' feat implies that establishing a presence in the US market is still quite demanding, unless K-pop singers pop up with English content," Jung said. "The stars already had a solid fandom and general popularity, but most of its previous tracks such as On could not be played on radio in the US. Dynamite at last jumped over that hurdle."
He expects the single to have a long run on the chart, given its performance on Spotify and radios.
"It fits well into the disco revival in the west and meets the taste of listeners there," he said.
Want more stories like this? Sign up here. Follow STYLE on Facebook, Instagram, YouTube and Twitter .
This article originally appeared on Korea Times.

RM, Jin, Suga, J-hope, Jimin, V and Jungkook already hit No 4 this year with On – the last single from album Map of the Soul: 7 – now by channelling the disco revival, The Weeknd and Lady Gaga the boy band became the first South Korean act to top America's main singles chart