IU to Girls' Generation's Yoona – the female K-pop stars who have crossed over into K-drama – will Blackpink's Jisoo be next?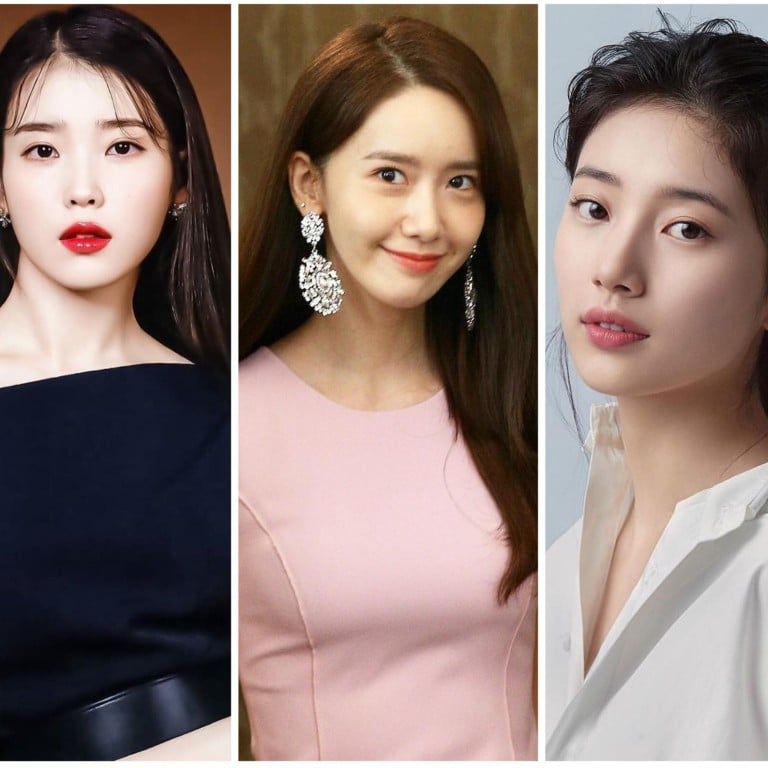 At first glance, though, these two distinct worlds don't appear to have too much in common – K-pop is all about high energy sounds, bright visuals and idols whose hairstyles sport all the colours of the rainbow; K-drama is all about bringing serious, brooding stories of romance and friendship to life.
Once in a while, though, a pop idol decides to make the leap and try their hand at acting. We take a look at the most famous female Korean stars who have managed to make a mark in the acting industry too. The big question, will Blackpink's Jisoo follow in their footsteps?
IU
Lee Ji-eun, more popularly known as IU, originally rose to prominence in Korea as a solo artist. It was in 2011 that IU decided to try her hand at acting in the drama
Dream High
, where she played the lovable Kim Pil-sook alongside other stars like Jang Wooyoung,
Bae Suzy
and Ok Taecyeon.
Since her acting debut, IU has starred in many other highly rated Korean dramas such as My Mister and Scarlet Heart Ryeo. She most recently starred in TVN's Hotel del Luna as the beautiful and mysterious hotel owner Jang Man-wol.
Miss A's Bae Suzy
IU isn't the only star on this list who started her acting career with a role in Dream High. Girl group Miss A's Bae Suzy debuted alongside her as opera singer-turned-pop artist Go Hye-mi. Since then, Suzy has starred as the lead actress in several other dramas such as Uncontrollably Fond, While You Were Sleeping and Vagabond.
Fellow actress Choi Kang-hee has even praised Suzy for her acting skills, saying that she gives Suzy's acting a "Grade A!"
Girls' Generation's Yoona
Apart from being a member of Girls' Generation, Im Yoon-ah – or Yoona – has established a notable career for herself as an actress. While she started off with a small role in the drama Two Outs in the Ninth Inning, she eventually bagged a main role in You Are My Destiny, for which she won the best new actress award at the 2008 KBS Drama Awards.
Just last year, Yoona made her debut on the big screen with Exit. In an interview with Chinese fashion magazine Ray Li, Yoona shared that she is always looking for projects that will develop her skills as an actress: "I need to have many skills, but I'm working on pronunciation, focus, emotions, and expressiveness to be better in these areas," she said.
Girl's Day's Hyeri
Lee Hye-ri, or Hyeri, of Girl's Day kicked off her acting career with roles in dramas such as Tasty Life, Schoolgirl Detectives and Hyde Jekyll, Me before she landed the highly coveted role of Sung Duk-seon in Reply 1988. The series was considered a "cultural phenomenon" in Korea and Hyeri was widely acclaimed for her portrayal in the lead role.
After the huge success of Reply 1988, it was perhaps no surprise that she went on to become a sought-after leading lady, starring in more dramas including Two Cops and Miss Lee.
Want more stories like this? Sign up here. Follow STYLE on Facebook, Instagram, YouTube and Twitter .

All-female K-pop groups Girls' Generation, Miss A and Girl's Day have all spawned stars who were hiding another impressive talent – acting – many of them, from Lee Ji-eun (aka IU) to Lee Hyeri have gone on to be Korean drama stars in their own right, and for good reason