K-drama's CF Kings: Lee Min-ho, Hyun Bin, Park Seo-joon, Park Bo-gum or Kim Soo-hyun – which South Korean star is the most bankable brand ambassador?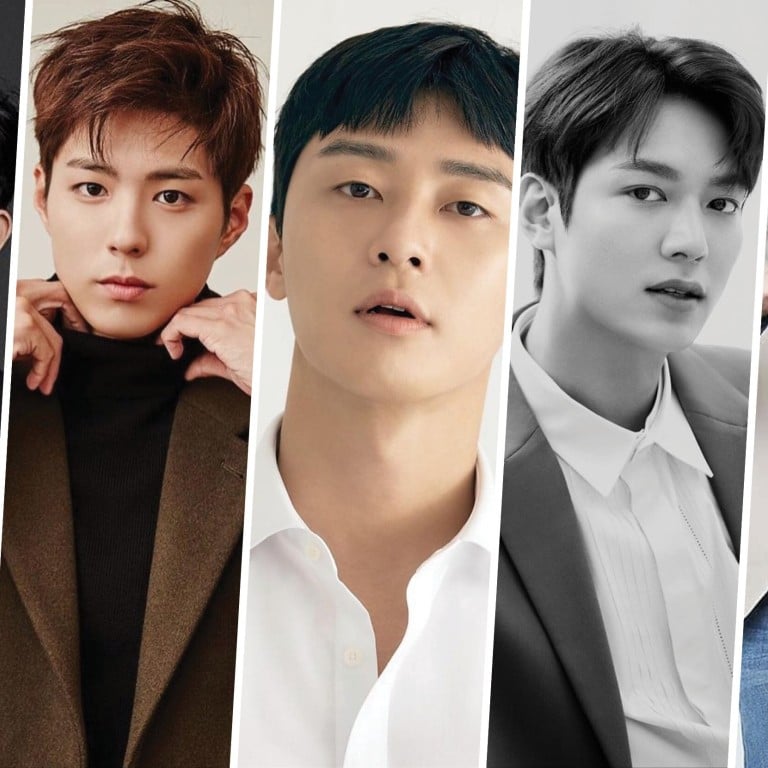 Not only do they rake in
huge per-episode fees for the hit dramas that made them famous
, South Korea's most sought-after actors also make a fortune through multiple endorsement deals, or what they call "CF" in Korea – commercial films. Find out what makes these five actors the most popular brand ambassadors and how well they've managed their titles as "CF Kings".
Kim Soo-hyun
Kim has been cast in many Korean CFs, endorsing bank services, beauty products, home essentials and more. His roster of overseas CFs include brands like Hyundai, Samsung, Pizza Hut and Coca-Cola.
Hyun Bin
In 2011, Hyun Bin made a bold move and enlisted for military service at the height of his fame. "The previous notion of not using actors who are soon leaving to serve in the army has been banished in the case of Hyun Bin," reported Allkpop, as brands continued to pursue endorsement deals with the actor, despite knowing about his nearing enlistment.
Following his discharge, Hyun Bin was again proclaimed "CF King" in 2013, and would continue topping brand value lists for years to come. Hyun Bin has appeared in ads for Kia Motors, Samsung TV and Lexus, and endorsed Korean hair products, coffee brands, outdoor gear and more. This year, Hyun Bin has released CFs for Mediheal masks, Bodyluv shower heads, HL Science supplements, Thailand's Amado collagen and Philippines' Smart Communications' mobile service, among others.
Lee Min-ho
In 2009, following the success of Boys Over Flowers, Lee Min-ho quickly became the face that could sell anything. He endorsed clothing brands, food products, mobile phones and phone companies.
His recent drama, The King: Eternal Monarch, was filled with sponsored products. Despite criticism from viewers who thought the product placement was too overbearing, the actor still proved his selling power. Fast food chain BBQ Chicken, for example, reportedly increased its sales to 550,000 chicken meals in just one month after its appearance in the drama, as per an IBTimes report.
Lee is now also endorsing Promiz, a donation platform, Domino's Pizza and the popular Cell Return LED mask (often featured in his drama, too), alongside actors Kang So-ra and Park Seo-joon. He has previously endorsed Kia Motors, Etude House, Lotte Duty Free and more.
Park Bo-gum
Because of his
status as the "Nation's Boyfriend"
and "Nation's Son-in-law", Park has become a favoured CF star. His influence spans a wide demographic, catering to different age groups. He was hailed "CF King" in 2017 and has endorsed global brands such as Coca-Cola, Samsung and K-Swiss, as well as Korean brands such as messaging app KakaoTalk.
Park was also made famous for the use of first-person perspective in filming CFs, the technique where an actor talks and looks straight through the camera, for viewers to feel closer to him, as if he is sitting right across them.
Park Seo-joon
Following the success of his 2018 drama, What's Wrong With Secretary Kim, Park topped the list of most preferred advertisement models, according to Korea Broadcast Advertising Corporation (Kobaco). The same report, quoted on Soompi, claims Park is well-loved for his "healthy youth" image, which not only appeals to women, but to younger men who look up to him, too.
One look at Park's Instagram account reveals the many clothing brands he promotes, alongside a variety of other brands, from credit card services to F&B. Park has also endorsed luxury brand Montblanc, and beauty brands Laneige and Dr. Jart+, among others.
Want more stories like this? Sign up here. Follow STYLE on Facebook, Instagram, YouTube and Twitter .

Lead actors from The King: Eternal Monarch, It's Okay Not To Be Okay, What's Wrong With Secretary Kim and more hit Korean drama shows also make millions from endorsements with the likes of Montblanc, Lexus, Kia, Hyundai, Samsung, Pizza Hut and Coca-Cola