Did Isha Ambani and Anand Piramal's wedding, featuring a private Beyoncé concert and attended by Priyanka Chopra and Shah Rukh Khan, really cost US$100 million?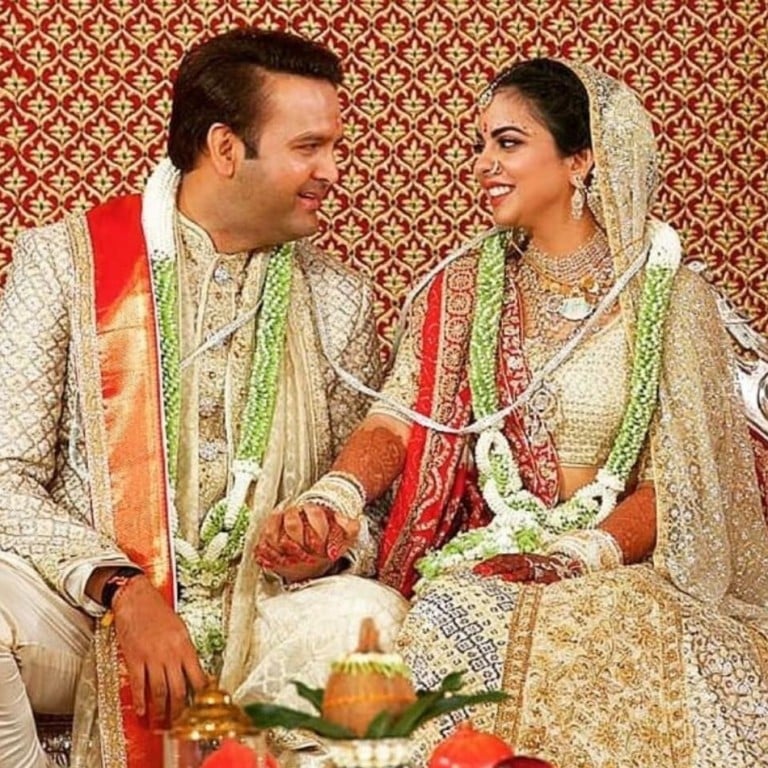 When the surnames of the bride and groom are Ambani and Piramal, two of the most high-profile, celebrated Indian families, it's all but expected that the wedding festivities would be so extravagant they would attract worldwide media attention and carry a whopping multimillion dollar price tag.
It reportedly cost some US$100 million to host the opulent ceremonies and events, spanning several days and multiple city locations, thought fit for the fairy-tale union between the heir and heiress of two Indian megafortunes.
As members of two of the subcontinent's most influential families, with mutual ties dating as far back as the 1970s, Isha Ambani and Anand Piramal have been friends since childhood.
It was not until 2016 however that the pair began dating, with Anand ultimately proposing to Isha in May 2018. The jubilant celebrations that followed in December of the same year were of an overwhelmingly grand and illustrious nature.
While the main event – the wedding itself – took place at Antilia, the
iconic sky-scraping 27-storey Ambani residence in Mumbai
, a host of equally impressive events were held elsewhere, in particular a series of pre-wedding festivities were held at India's romantic city of lakes, Udaipur.
The list of celebrities, dignitaries and high-profile businessmen invited to the celebration was reportedly so extensive, at least five luxury Mumbai hotels were used to accommodate them.
Attendees at one or more of the wedding events included Hillary Clinton, Priyanka Chopra, Nick Jonas, Shah Rukh Khan, former Indian president Pranab Mukherjee, Ariana Huffington, the Bachchan family … and even Beyoncé flew into India for the momentous occasion.
Highlights of the multi-day festivities included the glitzy, star-studded wedding in Mumbai and the Udaipur events, complete with pre-wedding traditions, sumptuous feasting and jubilant revelry. As a token of appreciation, the Ambanis also donated a staggering amount of food to the city of Udaipur, enough to feed 5,100 people for four days.
A private pre-wedding performance by Beyoncé was not the only extraordinary aspect of the Ambani-Piramal wedding. Additional elements worth noting range from the more than 100 flights chartered specifically to transport guests to and from various events to the ornately designed and sentimental pop-up musical invitations which paid tribute to both bride and groom's grandparents. It was also reported that guests had access to a special app that guided them through the wedding activities.
Want more stories like this? Sign up here. Follow STYLE on Facebook, Instagram, YouTube and Twitter .

With multiple events across several cities, a private Beyoncé concert and a guest list that included Hillary Clinton, Priyanka Chopra, Nick Jonas, Indian president Pranab Mukherjee, Ariana Huffington, the Bachchan family and more Bollywood royalty – was this the biggest, most-expensive Asian wedding ever?