Donald Trump the soccer dad? US president has supported son Barron's fledgling football career, talking him up to Fifa and introducing him to Manchester United legend Wayne Rooney
Barron Trump is a long-time lover of soccer, going from Arsenal Football Club fan to player for the DC United's under-12 and Arlington Soccer Association's under-14 teams. Meanwhile, his father US president
Donald Trump
is doing everything he can to support Barron's emerging professional sports career, from singing his praises to the president of Fifa to making introductions to soccer stars. Here are four ways Trump has supported Barron's sporting aspirations over the past few years.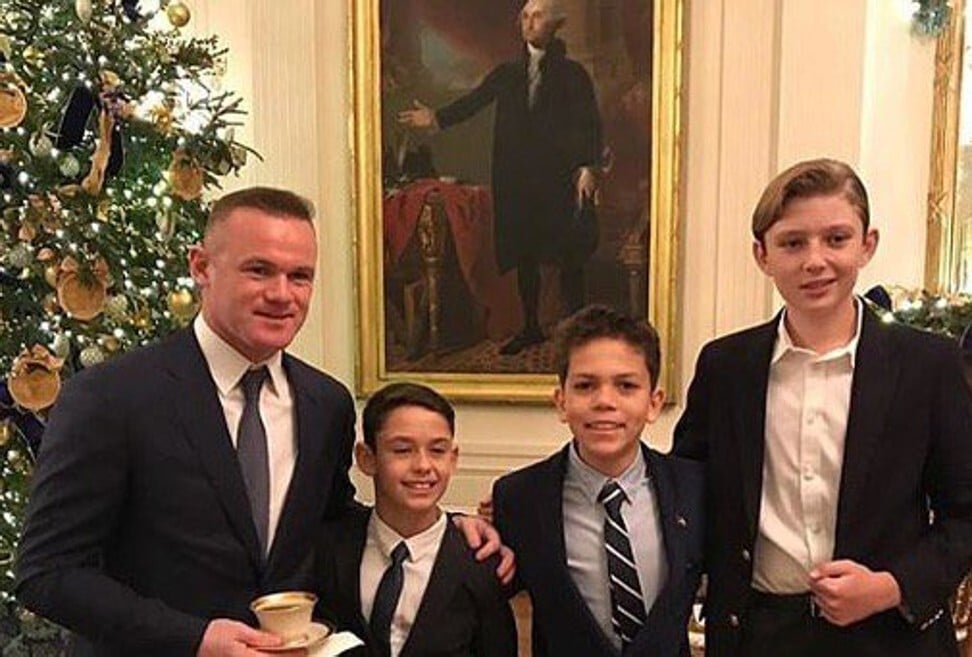 Bagging a major souvenir
During a meeting in July 2018, Trump and Russian president Vladimir Putin celebrated the USA's successful bid to host the Fifa World Cup 2026. After the World Cup 2018 in Moscow, Putin gifted Trump with a souvenir ball, saying "Now the ball is in your court".
But Trump decided that
Barron
was best suited to hold on to the memento.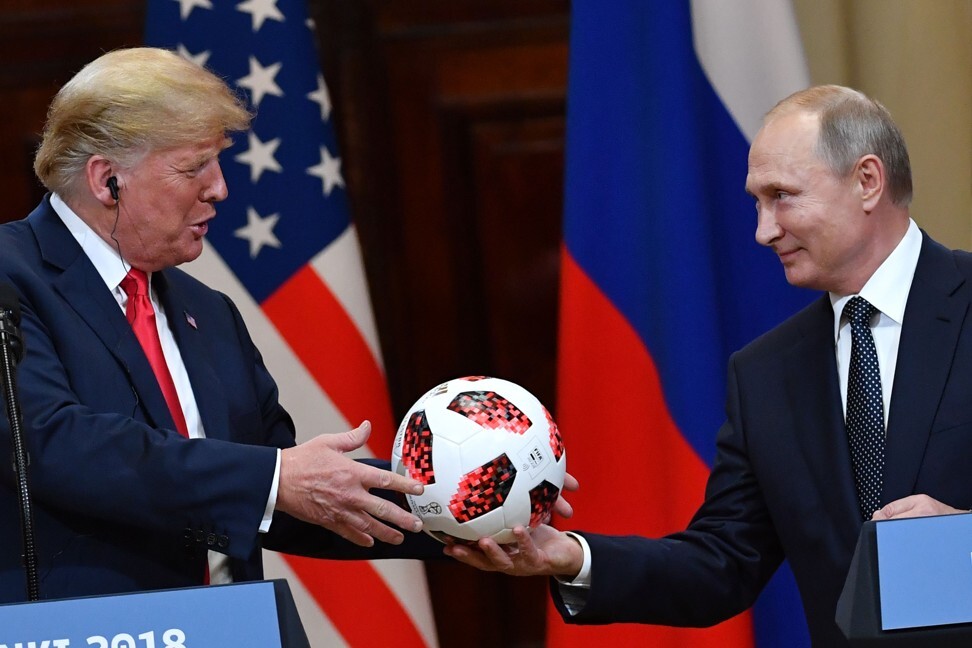 Putting in a good word with Fifa
Trump jumped on the opportunity to talk his son up to Gianni Infantino, the president of Fifa, when he visited the White House in August 2018. After thanking Infantino for his visit and hailing him as a "highly respected man", he shared an anecdote about how Barron influenced his thinking.
"When my son heard [Infantino] was going to be here, he said, 'Dad, I'd like to meet him,'" Trump recounted. "Barron loves soccer. And soccer has to be one of the fastest-growing sports in the world."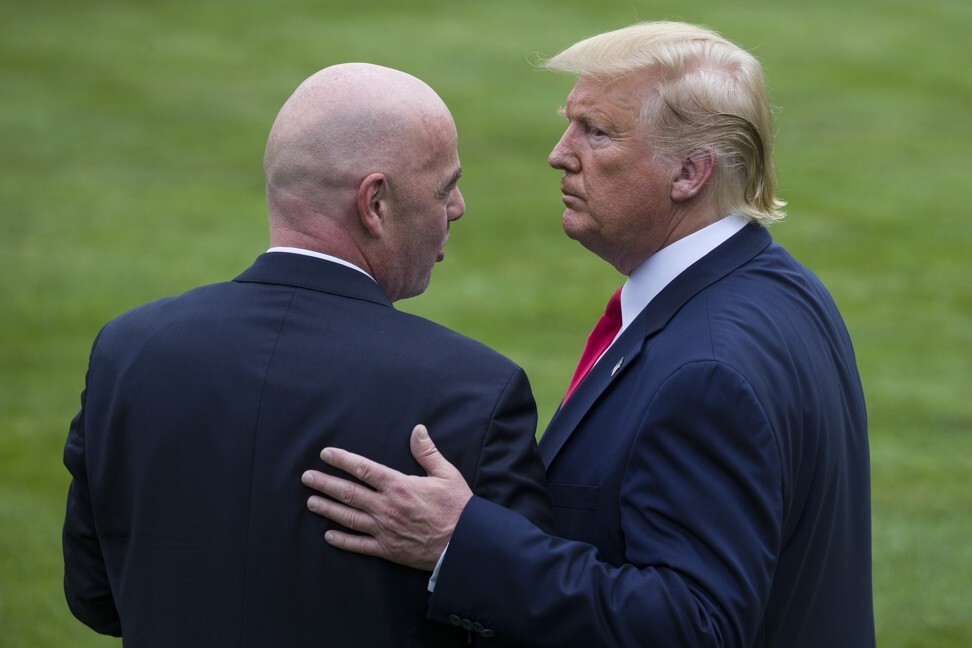 Schmoozing with soccer legends
Being the US president's son can certainly get you some cool meet-and-greets. In 2018,
Manchester United
legend Wayne Rooney attended the White House Christmas party and Barron got to hang out with the footballer's young sons. He also got a picture with Rooney, who was playing for DC United at the time. The Rooneys were invited back to the White House in March 2019 for a tour.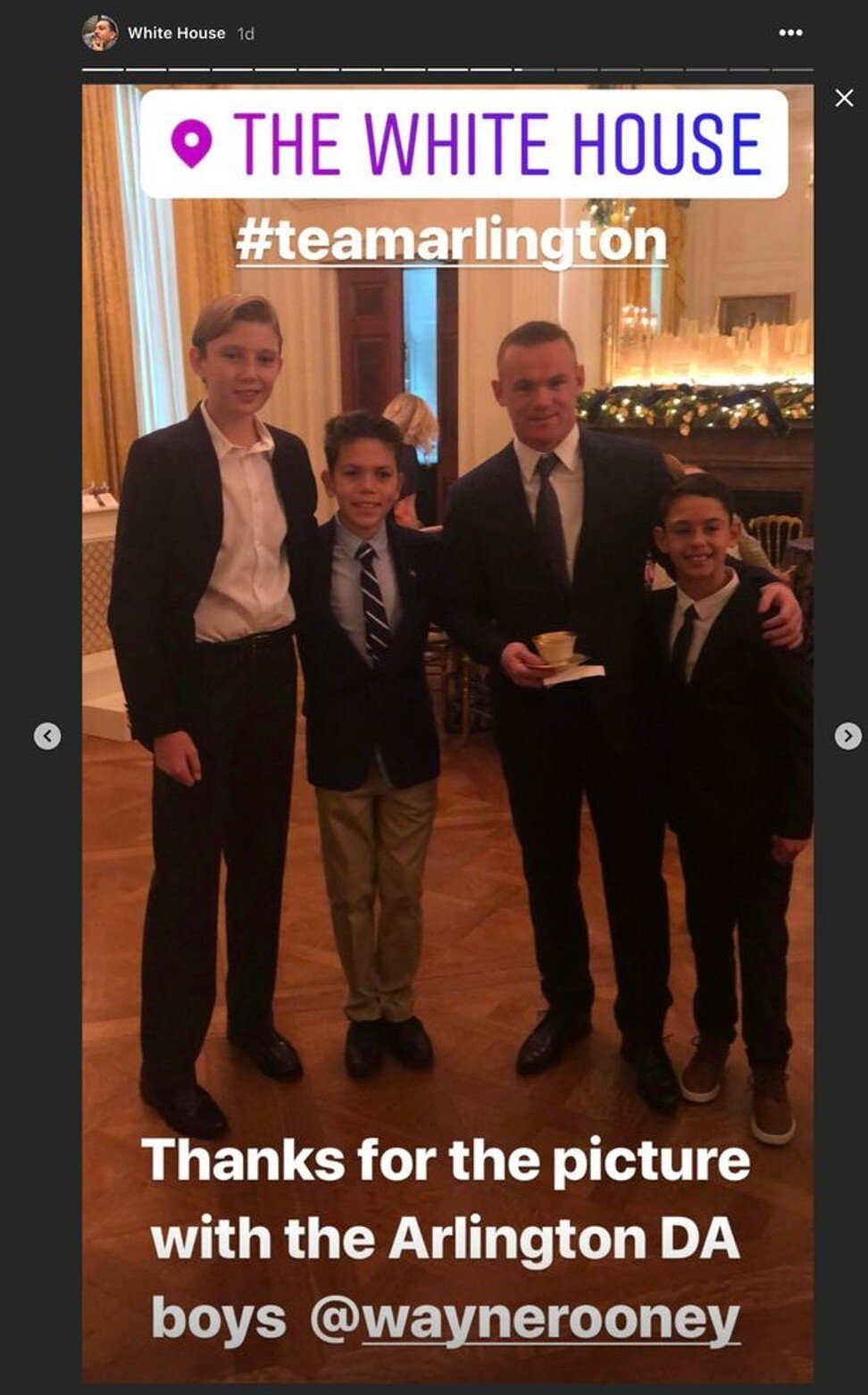 Speaking out to the world
In May 2019 Trump tweeted about how sad it is that kids are unable to play little league sports due to Covid-19. In a press briefing, he added that Barron was finding it particularly difficult because he's "a good athlete and he loves soccer."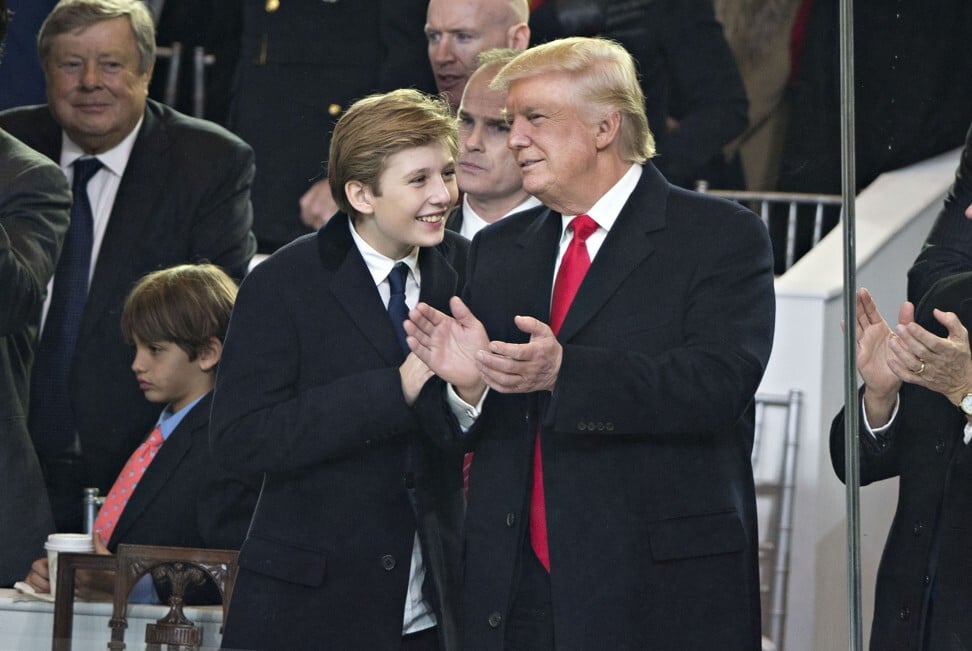 Want more stories like this? Sign up here. Follow STYLE on Facebook, Instagram, YouTube and Twitter .

When you're Barron Trump, son of the US president, loving soccer means dear old dad gifting you with Fifa World Cup souvenirs direct from Vladimir Putin, organising hangouts with famous players like Wayne Rooney, and giving shout-outs to your sports career at press conferences