Blackpink are unshakeable Samsung ambassadors: Jisoo, Jennie, Rosé and Lisa refuse iPhone selfies, have special Galaxy S20 colours in their honour, and show off the South Korean smartphone brand in music videos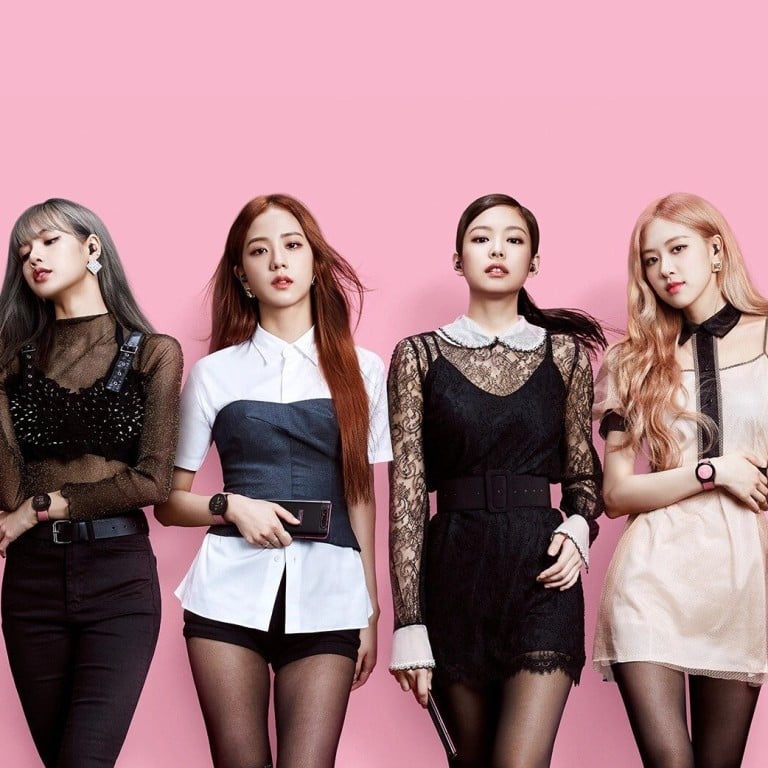 All four members made the top 15 list in South Korea's September K-pop idol brand reputation survey, according to Korean sports and entertainment newspaper Sport Chosun, and their selling power is obvious from their brand campaigns.
As
Samsung
ambassadors, their promotions and special collaborations can excite tech-inclined fans just as much as their recent hit comeback song
Love to Hate Me.
Here's everything you need to know about the K-pop supergroup's involvement with Samsung, including the BP-approved special edition gadgets and much more.
Blackpink special edition Galaxy A80
Last year, Samsung released a special Blackpink edition of its Galaxy A80 in black and pink, of course, with the group's logo on the back. The phones were available in Vietnam, Thailand, Malaysia and Singapore in very limited numbers.
Galaxy products in the Kill This Love music video
You'll notice Samsung products flashed at you when you are watching
Blackpink's music videos
. In their
Kill This Love
video, Jisoo wears Galaxy earbuds and Rose sports a Galaxy Watch Active, while Jennie holds up a Galaxy S10+ and Lisa waves the phone while rapping.
Jennie Red Galaxy S20 and S20+ phones
In February, Samsung released a special colour called Jennie Red for the Galaxy S20 and Galaxy S20+ phones, as well as the Galaxy Buds+, for network provider KT in South Korea.
KT's YouTube commercial for the Galaxy Note20 in Mystic Red also featured Jennie walking in and taking a look at the phone in a store's display. The ad grabbed more than 14 million views on YouTube in two months, with comments from fans such as "I couldn't skip this ad, and it's probably my first time I searched for a commercial" and "the phone looks pretty because of Jennie".
Their interactions with fans
K-pop idols often take selfies with fans' phones while performing during concerts. Jennie was about to do the same at a concert last year, but after reaching out for the fan's phone, she quickly stepped back in surprise and mouthed the words "iPhone no, Galaxy … Samsung" and walked away. Jennie has also been spotted stopping Jisoo from taking selfies with other fans' iPhones as well.
Fans speculate that it is due to the group's contract with Samsung. After these incidents, a fan prepared an iPhone case with a Samsung logo drawn on it, which made Jennie stop and laugh in the middle of her rap at Blackpink's Chicago concert.
Their own social media posts
Fans have also guessed that contract deals are why the girls censor their own iPhones branding on social media. Jennie hides her iPhone with emojis. If the members happen to upload a picture with iPhones, they hastily delete the posts and re-upload after covering the phones – but fans are always quick to notice the initial slip-ups.
As Samsung ambassadors, Blackpink regularly show off Samsung products in their posts. They were among the first to receive the Galaxy Fold, even though it was only available in the US at the time, and showed sneak peaks of the phone on their Instagram accounts.
Want more stories like this? Sign up here. Follow STYLE on Facebook, Instagram, YouTube and Twitter .

K-pop girl group Blackpink's brand endorsement power is legendary – they were the first to try the Samsung Galaxy Fold, showing sneak peeks on their Instagram feeds, and boast a special edition Galaxy A80 – but they won't take selfies for you if you have an iPhone