Why Jun Ji-hyun is K-drama's top paid star – from My Sassy Girl kick-starting the Hallyu wave to Alexander McQueen choosing its first Korean brand ambassador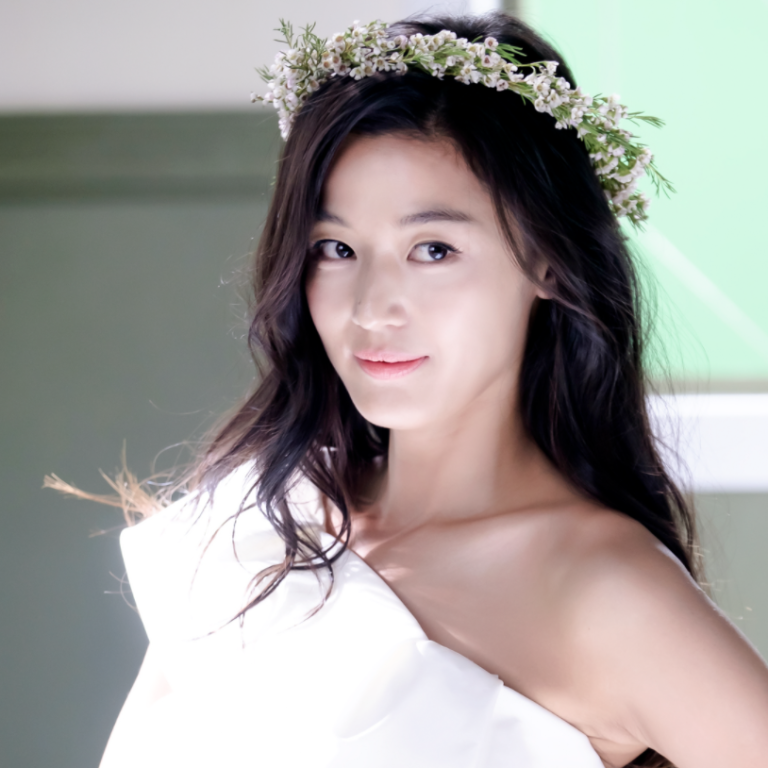 She may not have left the public eye, but after the huge double whammy success of dramas
My Love from the Star
and
Legend of the Blue Sea
, Korean actress Jun Ji-hyun all but disappeared from our screens. That was until she was spotted making a cameo appearance in
Netflix's surprisingly underwhelming zombie series,
Kingdom
. Fans can finally breathe a sigh of relief, however, because
the top-paid actress in K-drama
is finally back. Yes, after a five-year major role hiatus, Jun is all set to star in next year's hotly anticipated thriller
Cliffhanger.
So as the nation's sweetheart turns a year older, 39 on October 30, STYLE looks back at her life before the fame and the career milestones that define her ascent to the top.
Before she became Korea's top-paid actress, Jun was already quite the teen heartthrob
Jun's natural good looks prompted friends to suggest a career in modelling and acting, but her teenage dream was in fact to become a flight attendant. Nevertheless, while she was still in school, she was scouted by an agency and did in fact become a model. In 1997, she got her first break modelling for Ecole magazine.
In 1999, she starred in a Samsung Myjet printer commercial, which had her dancing around in a carefree fashion, garbed in an outfit so chic it made her a teen icon at the time.
After starring in 2001 mega-hit My Sassy Girl, Jun became everyone's girl crush thanks to her feisty yet cute character
Romcom My Sassy Girl wasn't just a huge hit in Korea – where it became the most successful comedy ever released – but was also a blockbuster in Japan, China, Taiwan and Hong Kong, earning comparisons to Titanic and firing the international Korean Wave breakthrough to come.
"My role in the film My Sassy Girl is a far cry from my real personality", the actress told an interviewer on China Central Television (CCTV). "I don't know how I managed to become so rude during shooting … even (co-star) Cha Tae-hyun was shocked."
Jun can claim several fashion firsts
Jun has the honour of being the first-ever Korean actress to be featured in American Vogue, and was recently named the first Korean ambassador of a British luxury brand, Alexander McQueen.
During her 2011 Vogue shoot, Jun wasn't photographed by just anyone, but by photographer to the stars Annie Leibovitz. The article was promoting her Hollywood movie Snow Flower and the Secret Fan.
She's a "sell-out queen"
In 2014, while My Love From The Stars was still on television, a rumour circulated online claiming that the lipstick she wore in one episode was YSL Rouge Pur Couture in shade No. 52, Rosy Coral. Despite this not being the case, it quickly sold out in Korea and even in other countries across the globe. According to soompi.com, one duty free shopper at Melbourne airport attempted to buy 52 tubes in one go.
She maintains a healthy work-life balance
Jun is known for her strict self-discipline and seems to take her health seriously. She has said she wakes up at 6am everyday to workout.
In 2012, Jun wed her long-time friend, Choi Joon-hyuk, a banker and son of a hanbok designer. Jun was in fact pregnant with their first child while filming her 2015 film, Assassination. She gave birth to their first son after My Love from the Star, and their second son was born after she filmed Legends of the Blue Sea.
Want more stories like this? Sign up here. Follow STYLE on Facebook, Instagram, YouTube and Twitter .

Apart from a brief cameo in Netflix's Kingdom, Jun Ji-hyun has been off our screens since the K-drama double whammy of My Love from the Star and Legend of the Blue Sea – but has finally announced a comeback in 2021's Cliffhanger