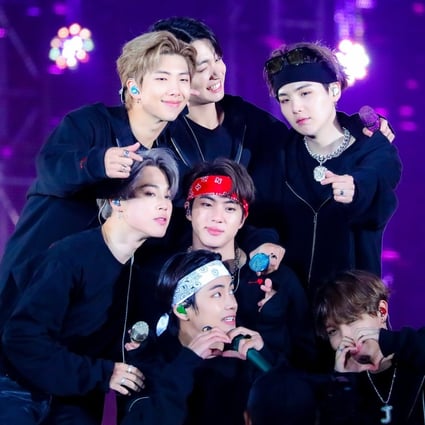 BTS are all comfortable in front of a microphone – unless they're being asked to speak Mandarin, that is. Photo: @_unside0901/Twitter
BTS members' languages: V speaks Japanese and coined the K-pop phrase 'I Purple You', while Jungkook created 'AFOBANGFO' as part of the Army's fan code – but who speaks English the best?
BTS' new single Life Goes On broke records as the first Korean language song to top the US Billboard Hot 100, but what other languages do BTS members Suga, V, Jungkook and the rest of the K-pop supergroup speak?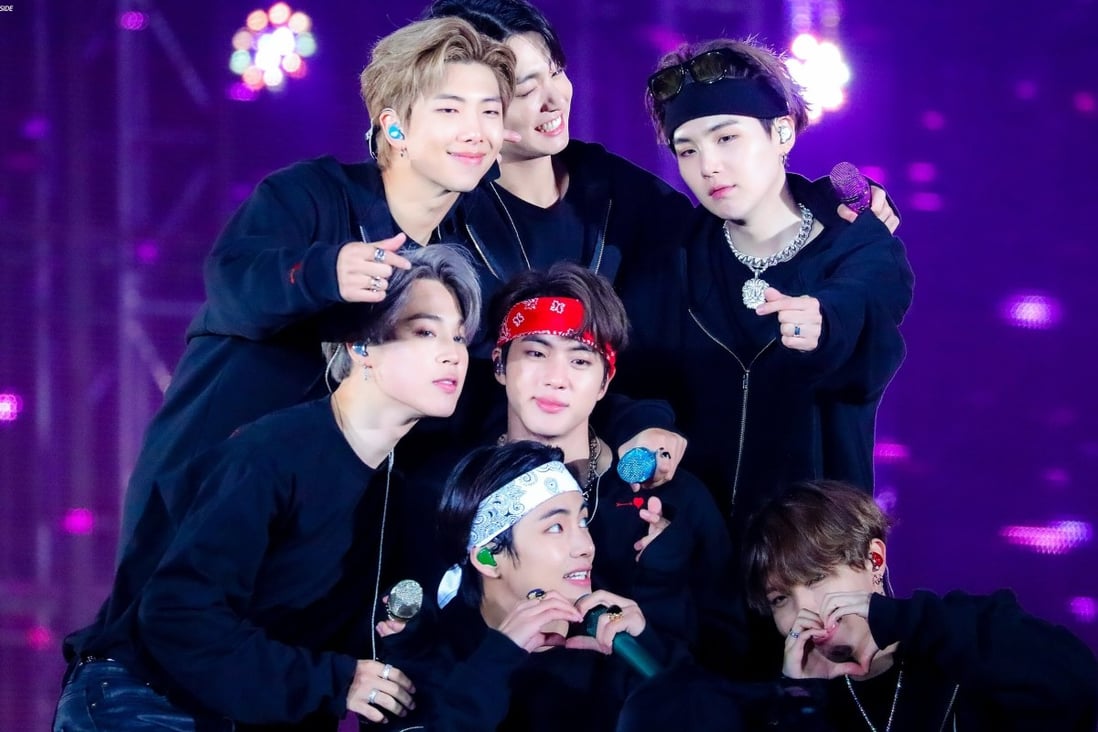 BTS are all comfortable in front of a microphone – unless they're being asked to speak Mandarin, that is. Photo: @_unside0901/Twitter