Hyun Bin and Son Ye-Jin relationship timeline: before Crash Landing on You K-drama's 'RiRi couple' were spotted together at PiFan, on holiday in LA and appeared in Korean movie The Negotiation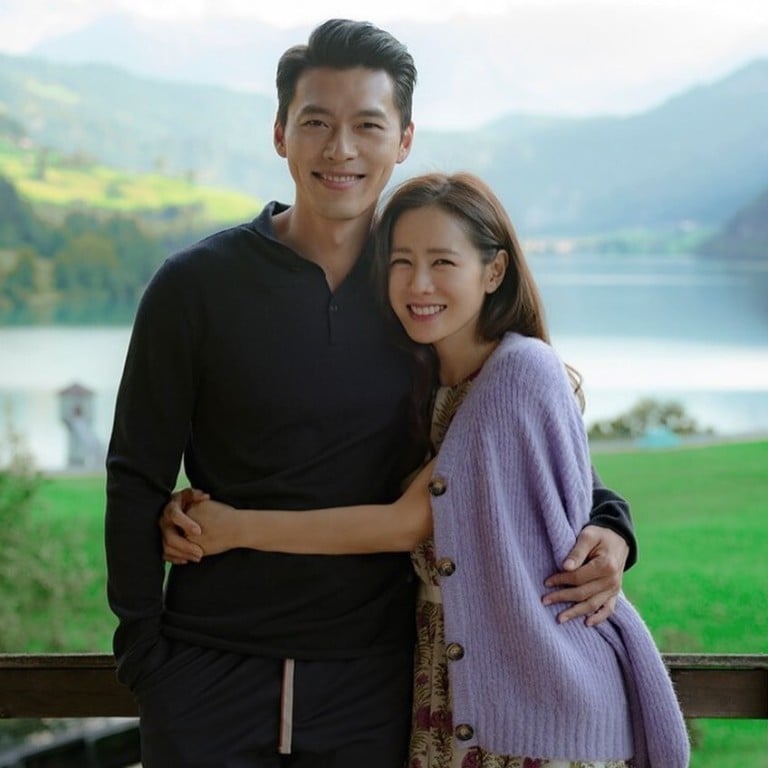 Every January 1 brings celebrity dating news from Korean media outlet Dispatch, which annually reveals a new idol couple, and for 2021, to many fans' pleasant surprise, it was
Crash Landing on You's
Hyun Bin
and Son Ye-jin.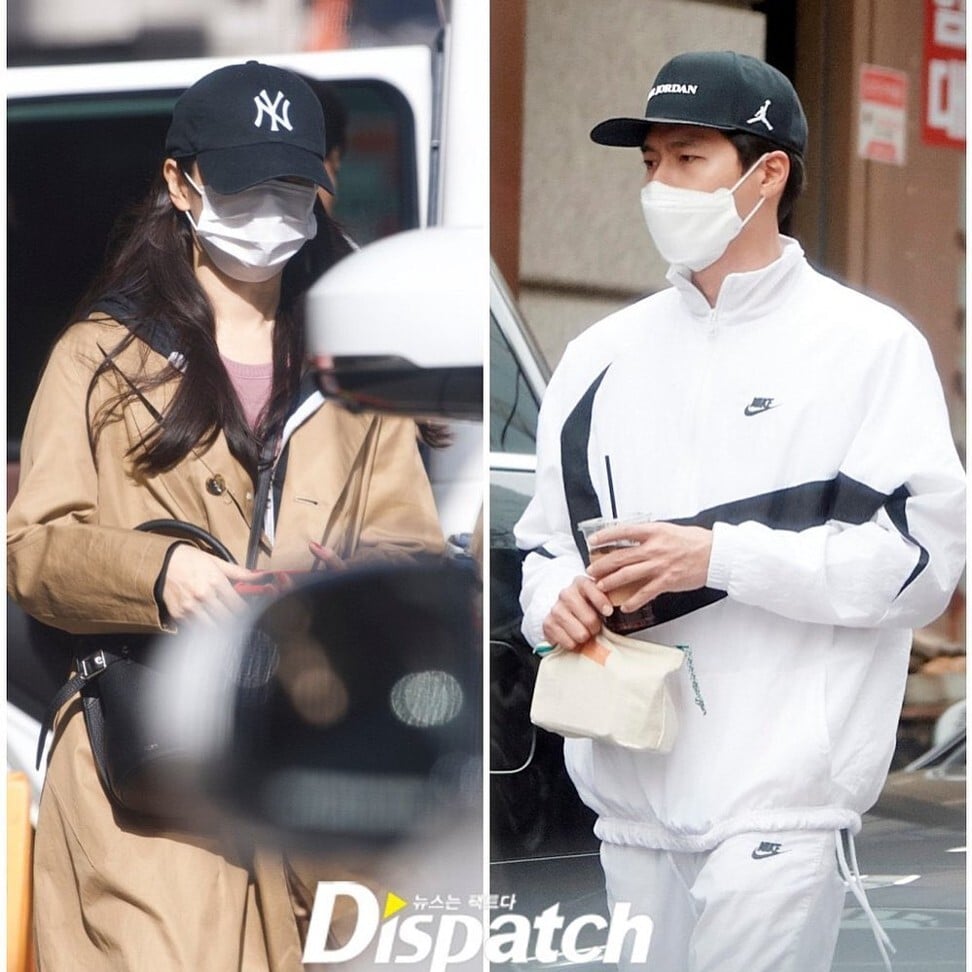 Fondly dubbed RiRi (from their characters' names Yoon Se-ri and Captain Ri) by fans who've been worshipping them since Crash Landing On You's on-screen romance – or BinJin by fans convinced they've been dating since 2018 – all onlookers seem to agree that Hyun Bin and Son Ye-jin are deemed a match made in heaven.
Hyun Bin and Son are both veteran actors in their own right, share the same birth year, and might even seem fated for each other, having crossed paths in the past more than once even before Crash Landing On You. Here's a timeline.
In 2011, Son Ye-jin made a cameo in Hyun Bin's hit drama, Secret Garden. She appeared in the last episode as herself. However, they did not meet on set.
In 2014, Hyun Bin and Son attended the Bucheon International Fantastic Film Festival (PiFan), where they sat next to each other and were both awarded the year's Producers' Choice Awards. BinJin shared a few moments on stage, and the pair walking together felt like a foreshadowing of flames to come.
Following the release of Crash Landing on You, both halves of RiRi won the most popular actor and actress awards at the 2020 Baeksang Arts Awards.
The report also revealed that Hyun Bin decided to work on the film because Son was going to do it, too. The Negotiation became known for Son and Hyun Bin's on-screen chemistry despite the plot calling for them to relate to each other through a monitor only. Fans wished for a project that would allow them to film more scenes together in real life.
The Negotiation premiered in September 2018 to a good reception. The movie surpassed one million viewers, and the couple marked this milestone during Korea's Chuseok celebrations.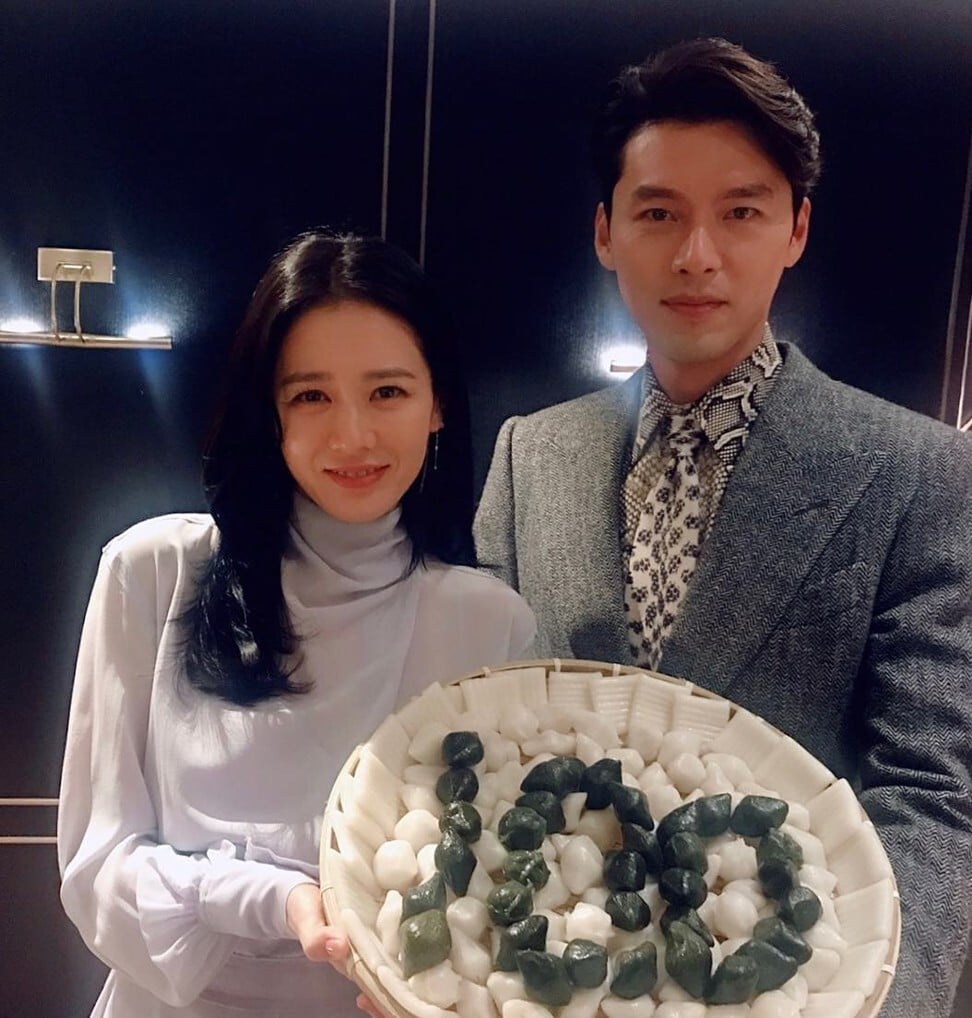 Dating rumours began soon after The Negotiation as the couple spent a lot of time together at promotional events. Around this time, Son posted photos with her co-star on Instagram. September is also Hyun Bin's birthday month, and the two seem to have celebrated it together amid the movie promotions.
In January 2019 an online post about the couple surfaced claiming that Hyun Bin and Son had been seen travelling together in LA, and even dined in together with Son's parents. A photo of the couple grocery shopping together also circulated online. However, the rumours were denied, with claims that it was mere coincidence for the two to be in the same place together, noting that Hyun Bin and Son are good friends.
Both in-demand endorsers of skincare brands, the two appeared in public for the first time after the rumours a few months later, attending a 10th anniversary party for L&P Cosmetics.
In May 2019, fans rejoiced as BinJin were confirmed for a new project together: Crash Landing on You. The series premiered worldwide in December 2019.
Crash Landing on You
was a massive hit
, and the couple's romantic plotline stirred dating rumours again. The
drama's finale
, with Hyun Bin and Son looking like a happily married couple, was too good for viewers not to wish it was true. Dating rumours were again denied, yet there were fans who firmly believed that BinJin ship were an item.
Fast-forward to New Year's Day 2021, with Dispatch breaking the news that Hyun Bin and Son are dating. The media outlet claimed that they've been dating for about eight months.
Both their agencies, Vast Entertainment and MS Team Entertainment have confirmed the news, saying that the actors have decided to date having developed feelings for each other after filming for Crash Landing on You.
Son confirmed the news herself and posted on her Instagram, saying how she feels a bit embarrassed to be updating her fans about her personal life rather than work. "I'm thankful to have been able to meet a good person, and I'll work hard to tend [the relationship] with care … The love and support that all of you give me, I'm always keeping it in my heart," says an English translation of her caption via Soompi.
While Hyun Bin has dated other actresses in the past, such as
Descendants of the Sun's Song Hye-kyo
and Kang So-ra, Son has never previously been publicly confirmed to be dating anyone, which makes her personal announcement even more special.
Son also celebrates her birthday this month. BinJin fans hope the couple spend it together and await an update.
Want more stories like this? Sign up here. Follow STYLE on Facebook, Instagram, YouTube and Twitter .
For more great stories on Korean entertainment, artist profiles and the latest news, visit K-post, SCMP's K-pop hub.

'BinJin' made a dream couple in Netflix's Crash Landing on You – but did you know Son Ye-Jin and Hyun Bin both appeared in 2011 K-drama Secret Garden, and even sat next to each other at 2014's Bucheon International Fantastic Film Festival?