What's Kane Lim up to after Netflix's Bling Empire? A fitness supplement line with Kevin Kreider, plus a super-cute panda sweatshirt range, that's what – interview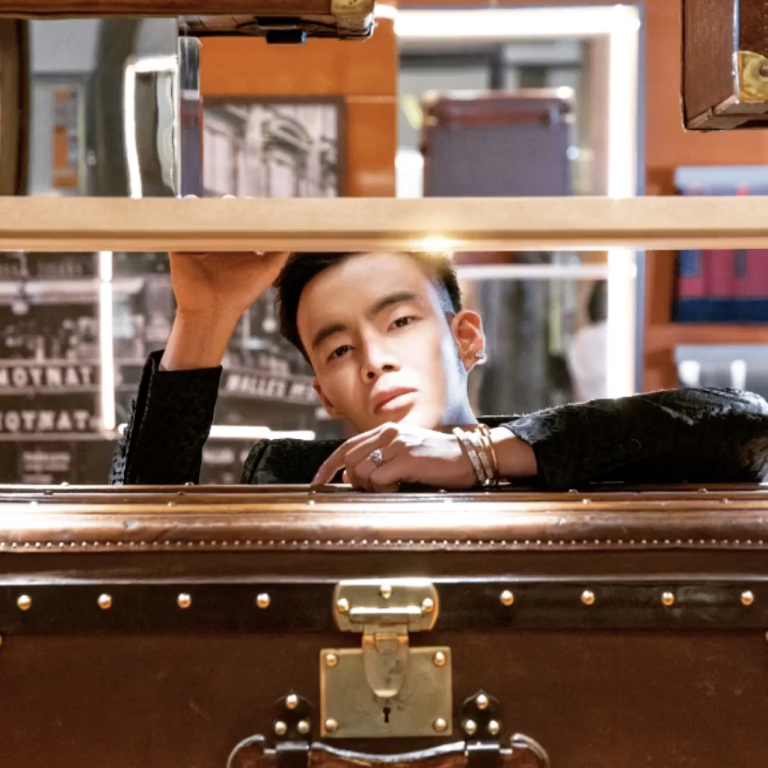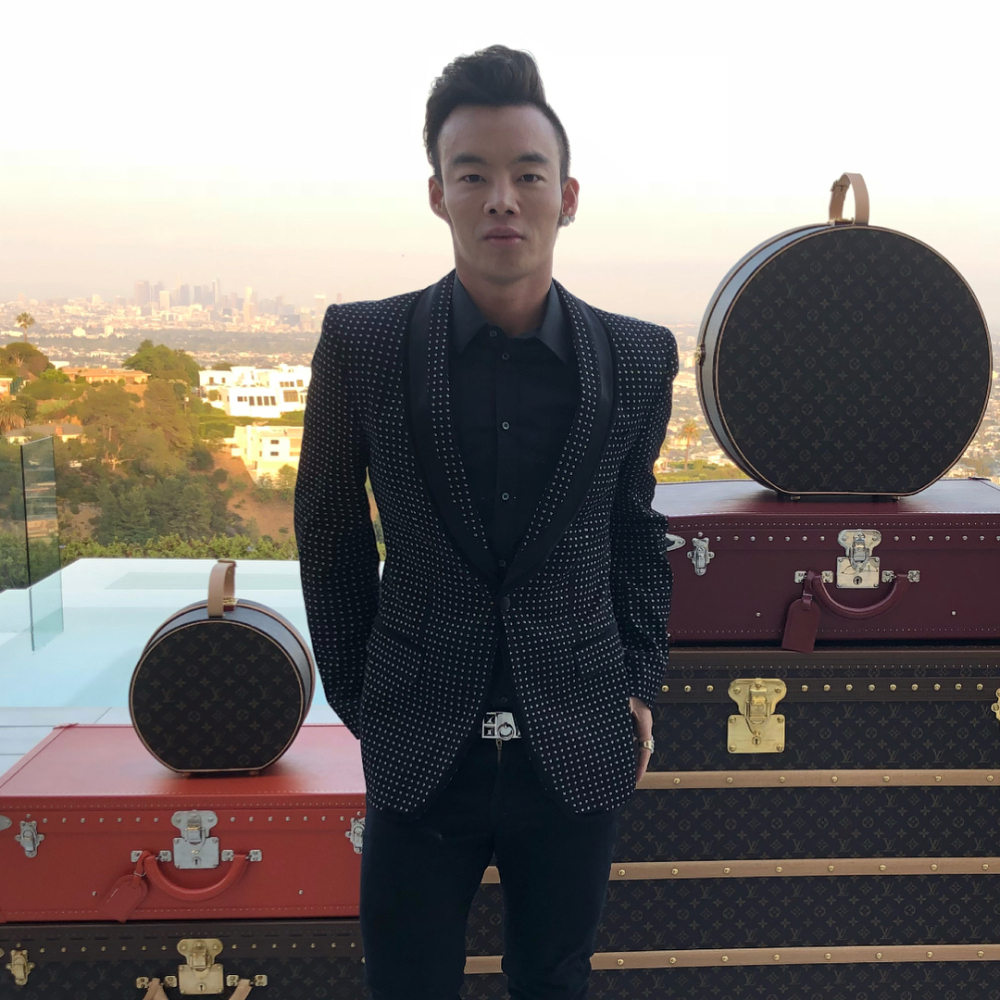 Lim is that loyal, kind, hilarious companion
his cast mates can spend hours with
and never tire of his company. It's no wonder then that his genuine spirit has been lauded by fans off camera as well. 
On one of his recent Instagram posts, @Sorchalorca wrote: "For someone as privileged as you, and also to make it on your own, you come across on the show as such a nice decent soul, who just wants the best for everyone, so refreshing to watch on a show where so much money is about, I really admire you Kane!!"
Lim, in turn, has been thrilled by audiences' positive reception of Netflix's breakout reality series with the all-Asian cast, which continues to rank top 10 worldwide on the global streaming network. 
"From all the comments, we know we are making people laugh," he says. "Laughter is so important in this crazy time we are living in.
"Everyone needs entertainment, everyone needs humour. I think we were able to bring that … I am just so proud of our work."
While the philanthropist and real estate investor has had immense success with his various business dealings, it was never Lim's goal to get involved in the entertainment industry. 
"Being on a reality series, getting fame in Hollywood – that was never my dream," he explains. "If you look on my Instagram, I am flashy and show a lot of fashion stuff, but that's an online persona; the core of me is actually one of privacy. I'm a very private person."
As a reality show novice, shooting the series was a big learning curve for Lim – he had to have faith that the American producers would show an accurate representation of Asians on television instead of falling back on the usual stereotypes.
"The biggest challenge was trusting the whole process," Lim notes. "For the three months of filming, we all wanted to talk with each other [about it]. But we weren't allowed to, because that would spoil the reactions and emotions. The producers obviously wanted to capture all that on camera."
While Lim waits to hear about the show being renewed for season two, he is also launching a candle and face mask line. Way to stay busy! And because he has mad love for all things panda, the savvy businessman has been inspired to start a leisurewear T-shirt and sweatshirt clothing line.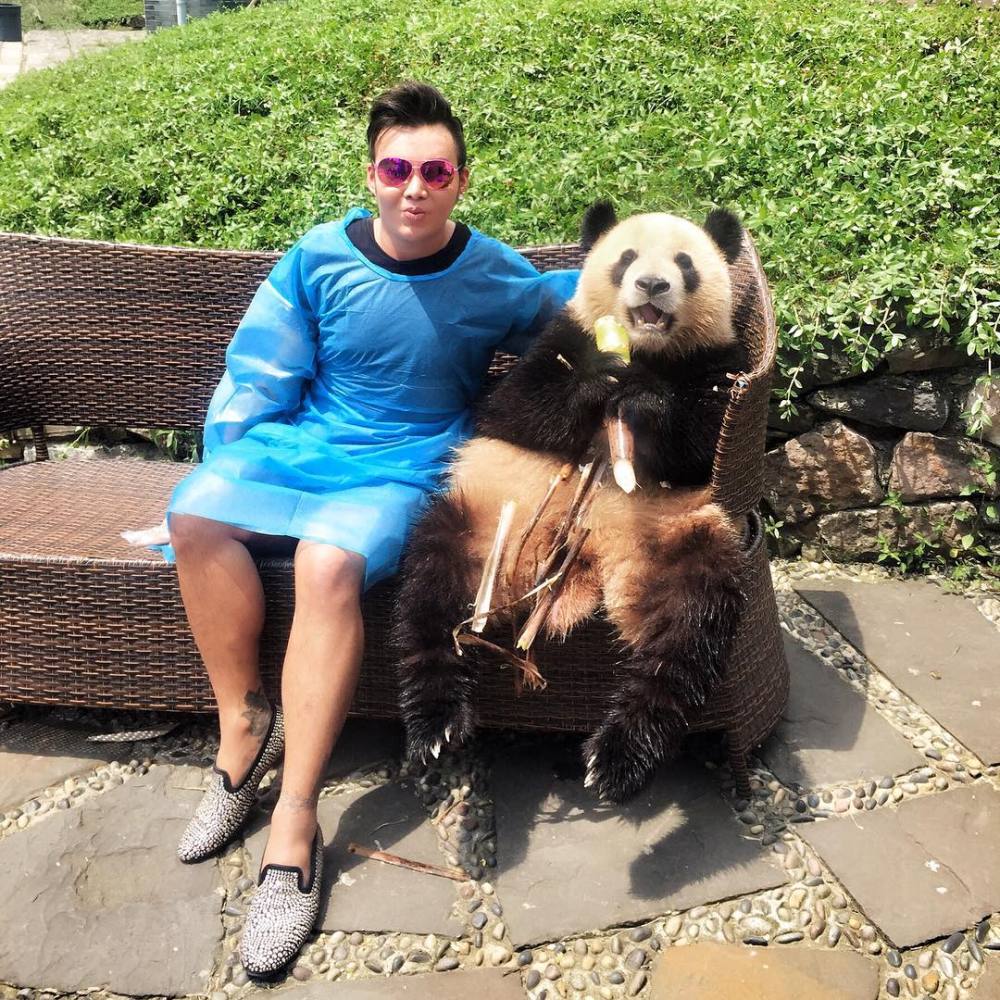 "Everyone loves pandas! I have never seen someone who hates them," he enthuses. "I think they are so cute."
Also, since his cast mate and BFF
Kevin Kreider has a fitness background
, the dynamic duo are pairing up to do Matcha Mantra, a fitness supplement line featuring Asian ingredients, together. "We have the pre-workout product and are just working on the packaging," says Lim. "It's exciting!"
And of course, Lim still has time for his favourite pastime – shopping! Although the world already knows of his impressive trainer and shoe collection thanks to Bling Empire, he also loves splurging on jewellery, with his favourite bling being precious stones.
"Shoes are nothing compared to my jewellery purchases," Lim says excitedly. "Everyone is so into diamonds, but I love blue sapphires. I always loved jewellery growing up. Maybe that will be in the works too – I would love to create a jewellery line." 
Don't be surprised if the fashion forward Lim ends up doing hosting work for one of the big awards events someday – his expertise around couture is impressive. 
"One of my many favourite designers is Cartier for sure. I think Dior is doing amazing; simple and understated elegance," he says. "They have been able to hit the mass market through their collaborations with Nike. Louis Vuitton's House of LVMH has been genius at reaching out to the masses like Rimowa with Fendi, and Louis Vuitton with Supreme."
Want more stories like this? Sign up  here. Follow STYLE on  Facebook,  Instagram,  YouTube and  Twitter.


Singaporean cast member Kane Lim's love of sneakers is well-known, but he's also deep into jewellery and high fashion – particularly Dior and Cartier
He recently appeared on The Ellen DeGeneres Show and fans have praised his laid-back attitude on Instagram