Bill Gates and wife Melinda's modest parenting style: the Microsoft centibillionaire's kids go to church and will inherit 'only' US$10 million each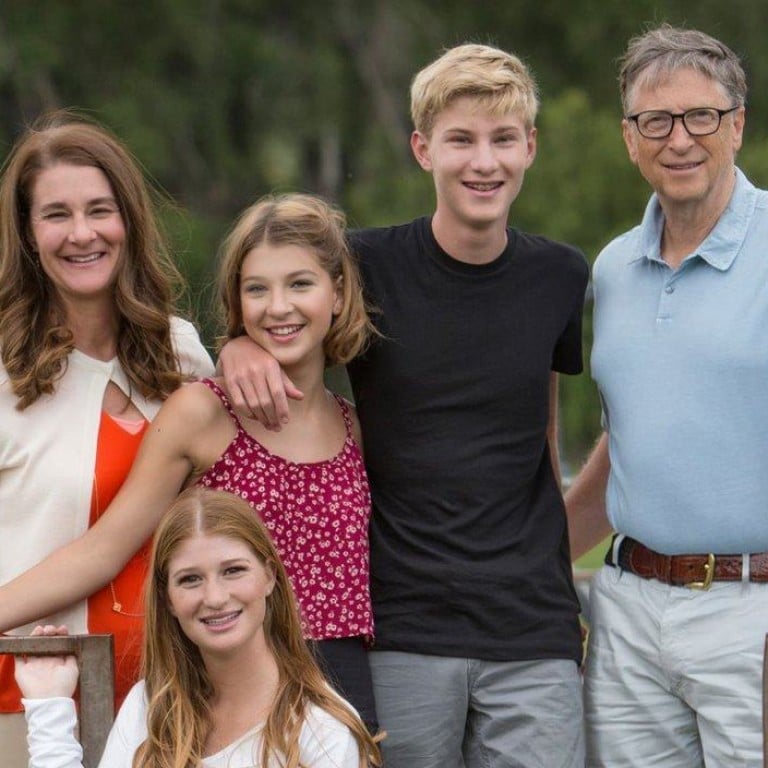 It's easy to assume that centibillionaire Bill Gates spoils his three children with his vast fortune. After all, they belong to one of the
wealthiest families in the world
. However, the
Microsoft co-founder and his philanthropic wife Melinda
have made it a point to raise their kids in surprisingly modest ways. They may live in a US$127 million mansion in Medina, Washington, and own lots of other properties and assets, but their parenting methods are somewhat similar to the average family. Don't believe us? Read on.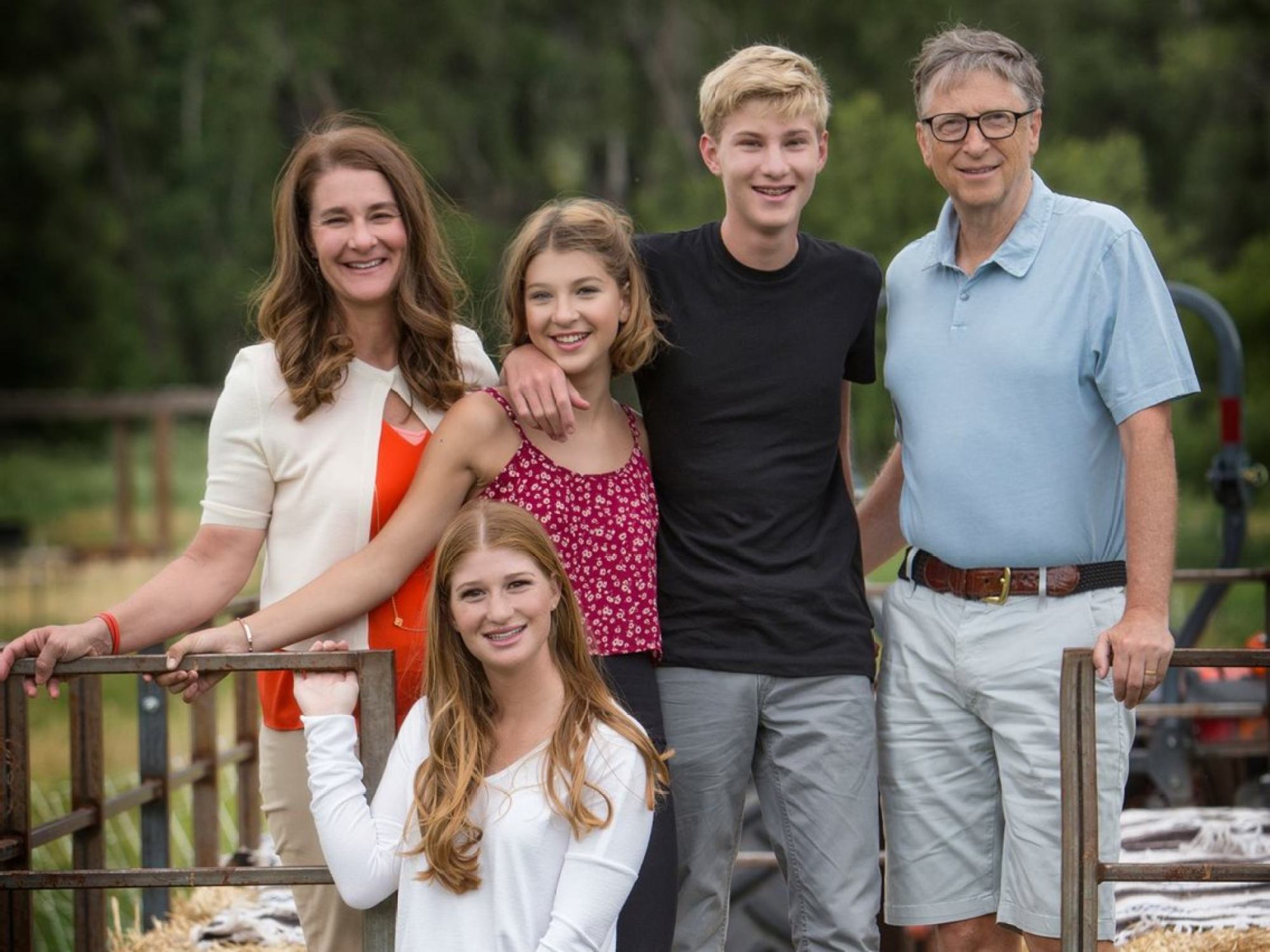 The family still does household chores together
Although Bill and Melinda run the Bill and Melinda Gates Foundation, the largest private foundation in the world and holding assets worth almost US$47 billion, they still share the housework with their two daughters and son, Jennifer, Phoebe and Rory. Washing the dishes together almost every night is a Gates tradition. Melinda came up with this idea to emphasise that this "unpaid" chore should not fall on women more than men. She believes that dishwashing makes their relationship as a couple and as a family stronger.
The three kids are "only" inheriting US$10 million each
Jennifer, Phoebe and Rory's dad may be one of the few centibillionaires in the world, but they will have to work hard to earn the same title. That's because Bill has stated that his offspring will only be getting "a minuscule portion" of his massive wealth in the future, with the majority dedicated to charitable causes. This is their parents' way of letting them achieve what they want, independently. 
Phones are forbidden at the dinner table
The tech titan is also very strict with his kids when it comes to the use of technology. Bill and Melinda prohibit their little ones from using gadgets while they are all eating together. Jennifer and her two younger siblings were not even allowed to use mobile phones until they were 14! Bill also limits their screen time because it "helps them get to sleep at a reasonable hour".
The Gates regularly attend a Catholic church
During an interview with Rolling Stone magazine, Bill Gates revealed that his family actively participates at church. "We've raised our kids in a religious way. They've gone to the Catholic church that Melinda goes to and I participate in," he said. He also explained that his philanthropic work is primarily to reduce inequality in the world, a cause the kids have reportedly picked up from their parents.
Bill and Melinda follow a 1970s parenting model
While Bill Gates has been a revolutionary in the field of technology, he and Melinda still follow a parenting model developed back in the 1970s. The "Love and Logic" method minimises emotional reactions such as reprimanding children. People who follow this approach encourage their children to solve problems on their own. Bill, however, has admitted that he and his wife are still working on perfecting this approach.
Want more stories like this? Sign up  here. Follow STYLE on  Facebook,  Instagram,  YouTube and  Twitter.

The couple's Bill and Melinda Gates Foundation is the largest private foundation in the world, holding assets worth almost US$47 billion
Children Jennifer, Phoebe and Rory were not allowed phones until age 14, are forbidden to use them at the dinner table, and help wash the dishes every night