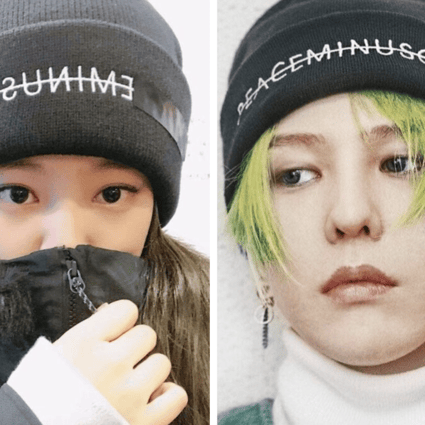 K-pop's Jennie and G-Dragon haveoften been seen wearing the same fashion pieces – including this knit cap from his brand Peaceminusone. Photo: @_randomBP_/Twitter
5 times Blackpink's Jennie and G-Dragon wore the same clothes – what message are the rumoured K-pop couple trying to send when they wear matching Chanel jackets, bags and more?
Are K-pop's hottest couple toying with us? Matching items have included a knitted hat from G-Dragon's own brand Peaceminusone and a Barrie jacket
Jennie wore a Bell & Nouveau choker at a promo for Blackpink's song How You Like That – did GD borrow it later to complete his own look?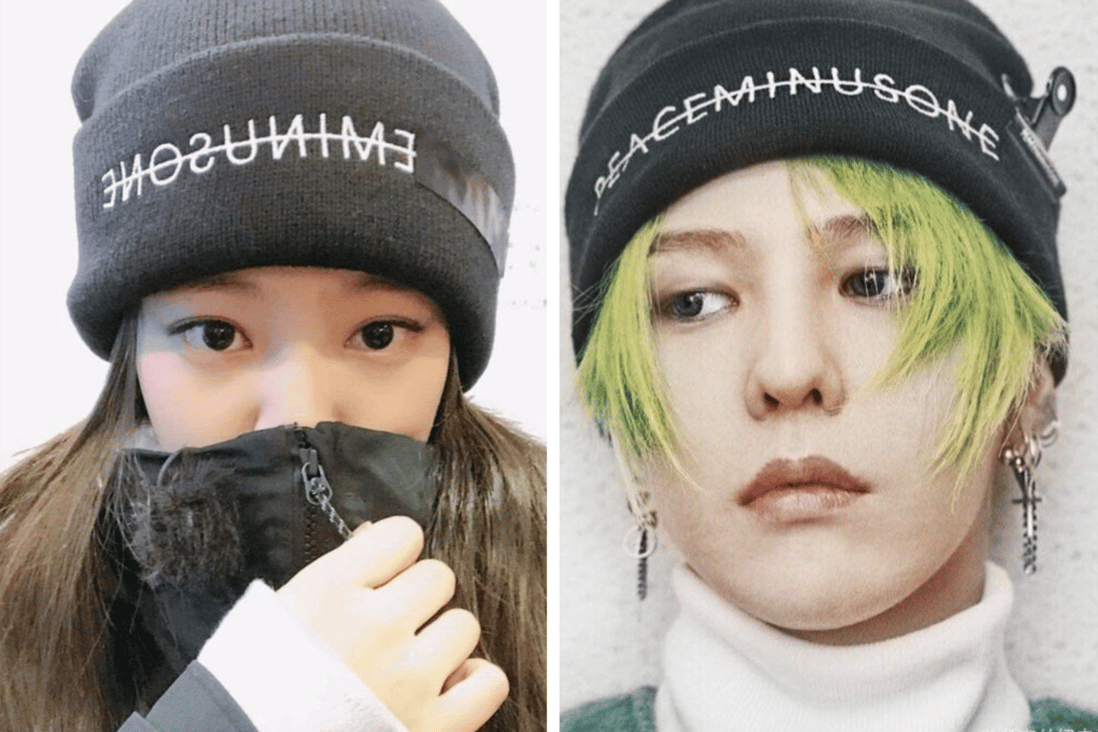 K-pop's Jennie and G-Dragon haveoften been seen wearing the same fashion pieces – including this knit cap from his brand Peaceminusone. Photo: @_randomBP_/Twitter