Beyoncé, Lady Gaga, is that you? Meet lookalike mothers Tina Knowles and Cynthia Germanotta, plus Ariana Grande's 'badass' mum Joan and Miley Cyrus' momager and marijuana advocate Tish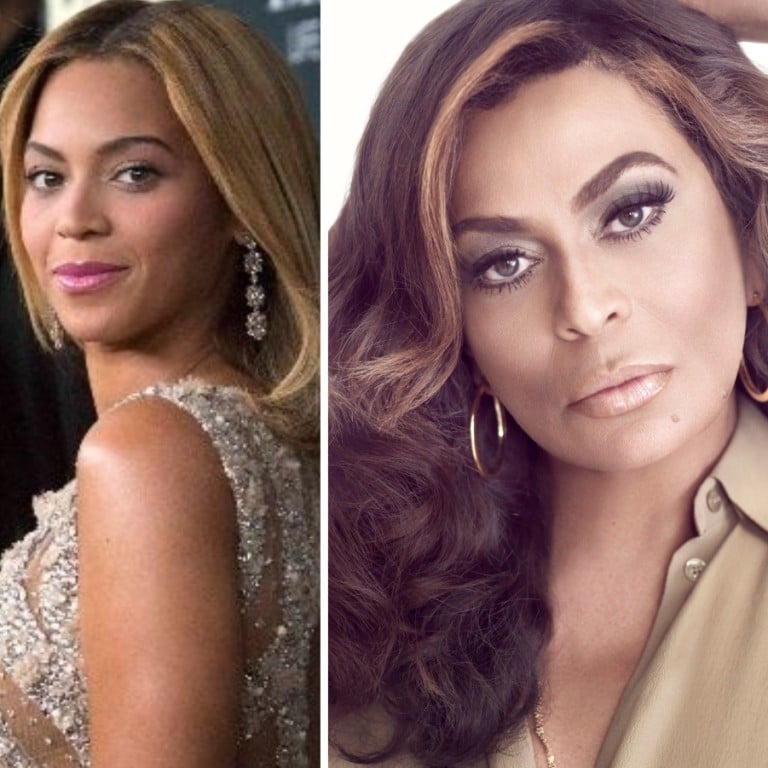 It goes without saying that pop music icons
like Lady Gaga, Beyoncé and Ariana Grande
are strong, fierce women, so it's almost no surprise that they were raised by equally strong, fierce mums. Not only did these ladies raise our favourite singers, they also became their best friends and worked with them behind the scenes to help get them where they are today. And in plenty of cases, they even reach doppelgänger status – just slightly older, wiser and more glamorous (we're looking at you, Gaga and Cynthia).
Meet the fabulous queen mothers behind some of our most loved queens of pop.
Queen Bey's queen bee: Tina Knowles, 67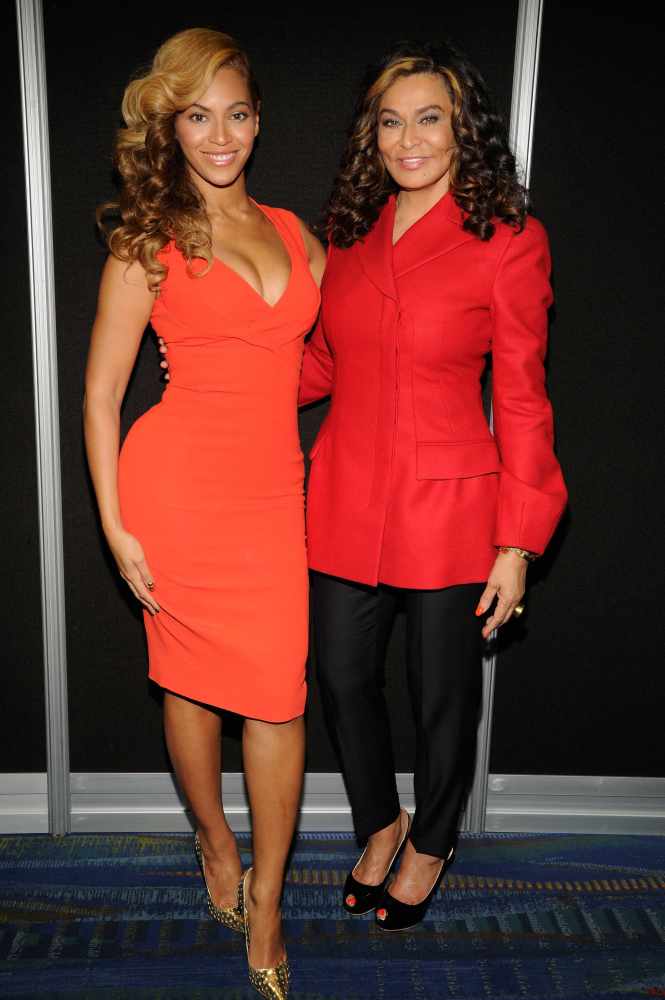 We always wondered if Solange Knowles should have been a part of Destiny's Child, but in retrospect, the fourth member should've actually been the iconic (reference: us) Tina Knowles. Not only is Tina the mother of two singing superstars, Beyoncé and Solange, she was also a massive part of Destiny's Child's success, styling and designing outfits for the group. But her relationship with the girl band goes even deeper than that: Tina often refers to bandmate Kelly Rowland as her daughter, after raising her when Kelly began living with the Knowles family at age 11. And they all certainly got it from their mama!
Tina was married to Beyoncé and Solange's dad Mathew Knowles, but divorced him in 2011 and married long-time friend Richard Lawson in 2013. Over the years she's been heavily involved in fashion, famously launching the brands House of Deréon and Miss Tina by Tina Knowles.
As you can imagine, the mother of Beyoncé and Solange must be a fierce queen, and Mama Tina has certainly never disappoints. Fortunately for us, Tina isn't afraid to share her bold attitude, opinions, glamorous life and even her sense of humour on her Instagram. We bow down.
The original Grandmother Monster: Cynthia Germanotta, 66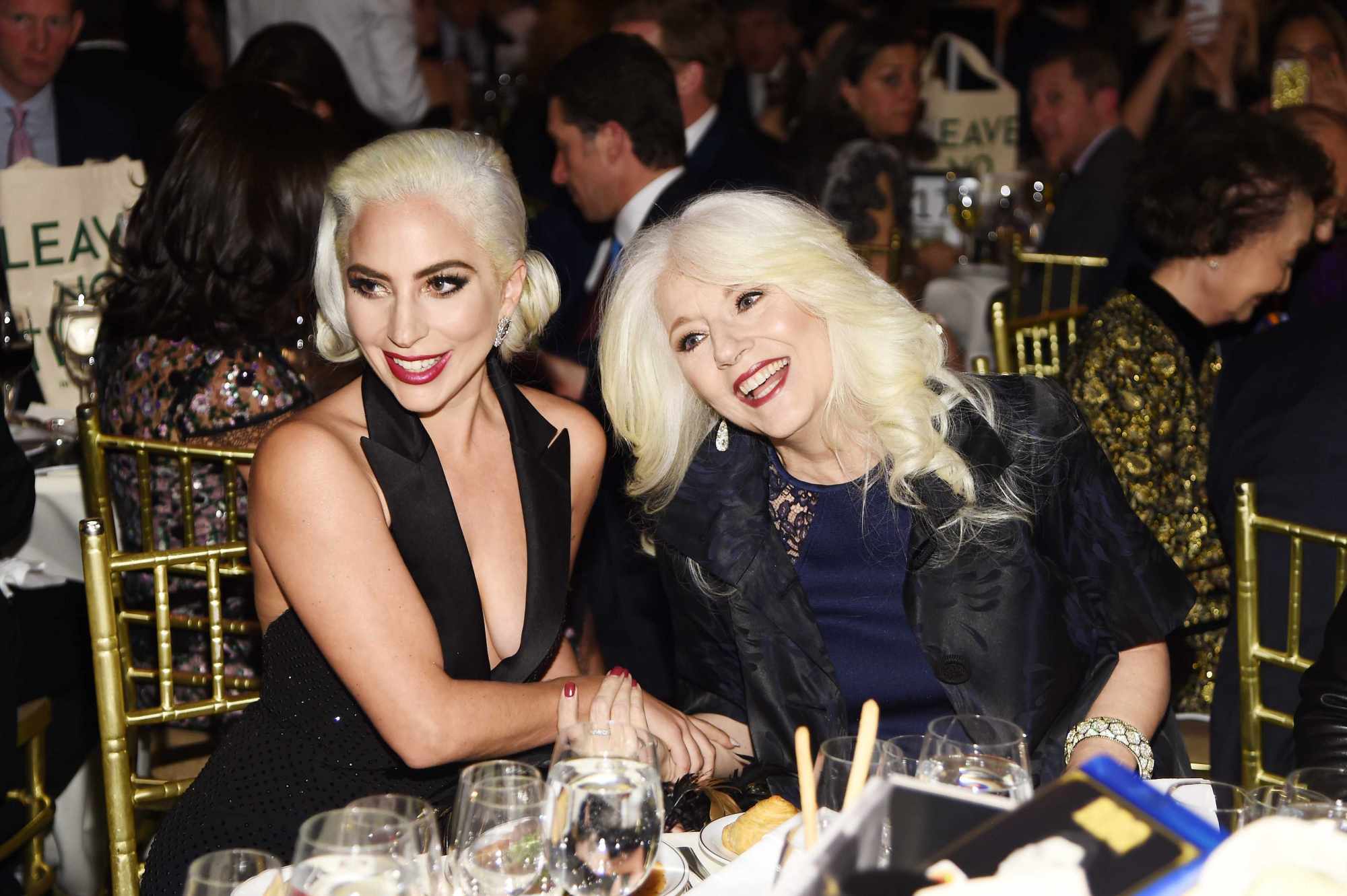 Lady Gaga is Mother Monster to her Little Monster fans, so of course that would make Gaga's mum, Cynthia Germanotta, Grandmother Monster.
But don't be fooled by the monster moniker. Much like her famous daughter, Germanotta is anything but a monster – quite the opposite in fact. Germanotta can often be seen speaking out about and offering guidance on mental health and other issues that plague the youth of today. She is also the president of the Born This Way Foundation, a youth-focused non-profit organisation that combats bullying and helps build community, which she co-founded with Gaga in 2012.
Fascinating fact: she's been besties with
iconic actress Glenn Close
for many years – the actual Cruella de Vil. Yes, Lady Gaga's mother is Cruella's BFF. It's so appropriate it's scary.
Love her or loathe her, Lady Gaga has shown
an immense amount of wisdom over the years
, and it doesn't take long to realise she got it from her mum. Just this week Germanotta launched her #TeaWithMrsG video series on Instagram, highlighting stories about kindness.
The Cyrus matriarch: Tish Cyrus, 53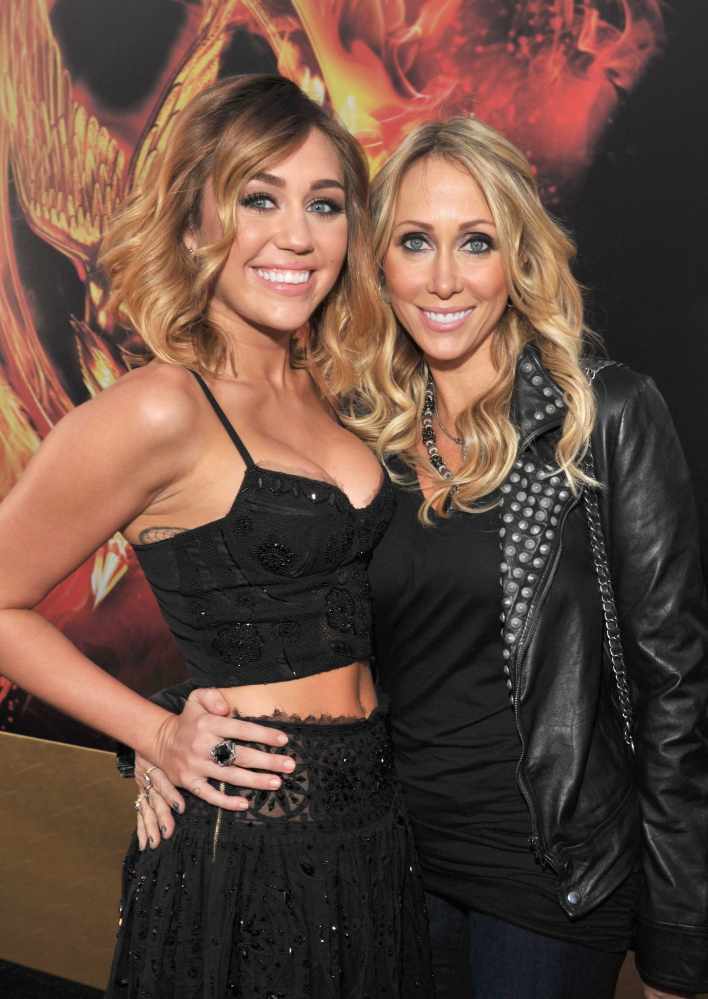 If Miley Cyrus is the wrecking ball, then mother Tish is the crane that's controlling the chains (that sounds OTT deep, but hear us out).
Not only is she the ultimate showbiz mother of the former Hannah Montana, Tish is also Miley's manager, so that analogy doesn't sound so far-fetched after all, right?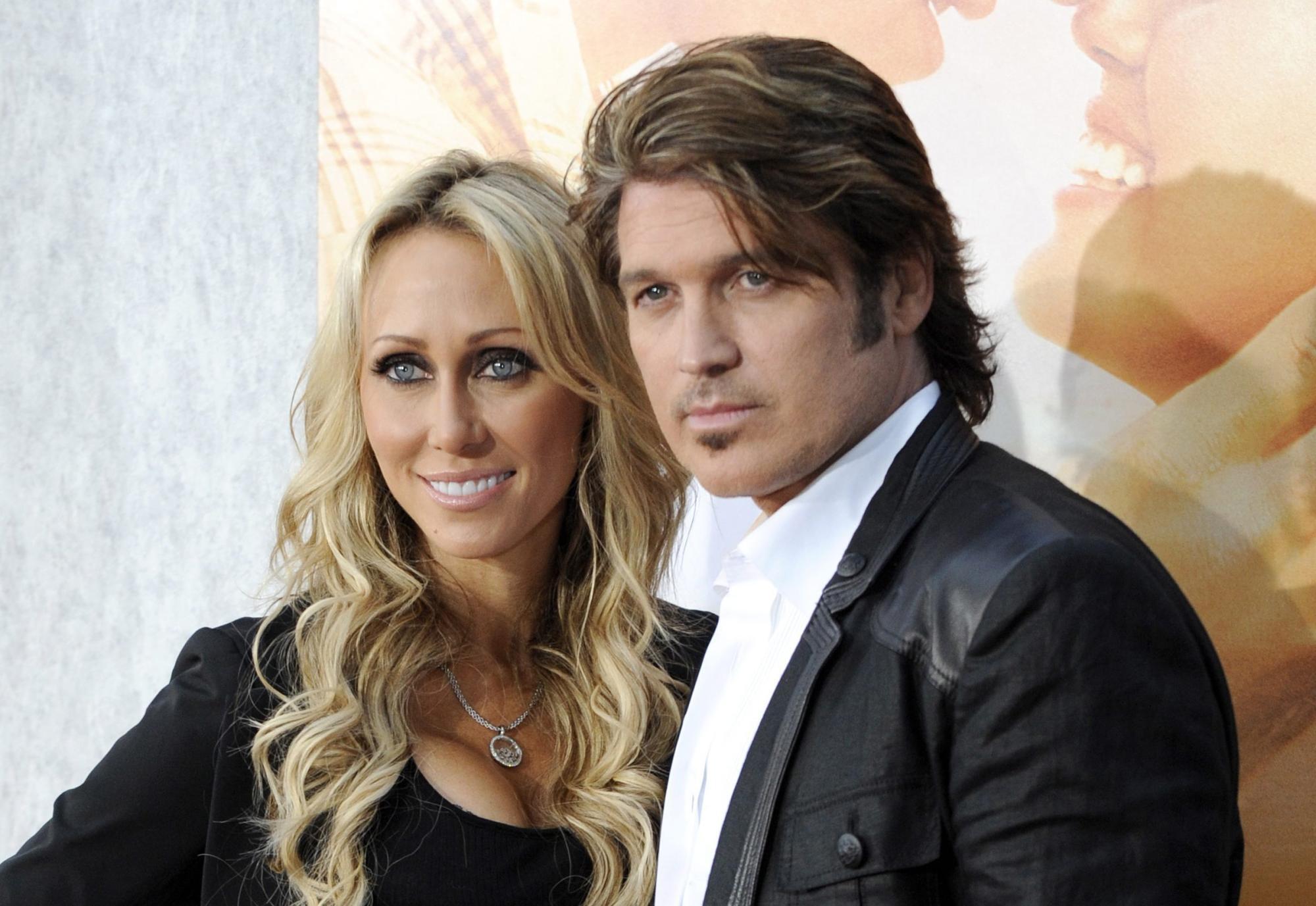 Married to iconic country singer Billy Ray Cyrus, Tish is the mother of five – Brandi, Trace, Noah, Braison, and of course, Miley. And as you can only imagine, Tish is a cool mum. Because, let's be honest,
Miley definitely did not originate in a nunnery
.
Tish is a huge marijuana advocate and Miley openly stated to Andy Cohen that her mother "smokes a lot of weed". She once even considered quitting as Miley's manager to begin a cannabis business.
The great Grande (or the Venti?): Joan, 63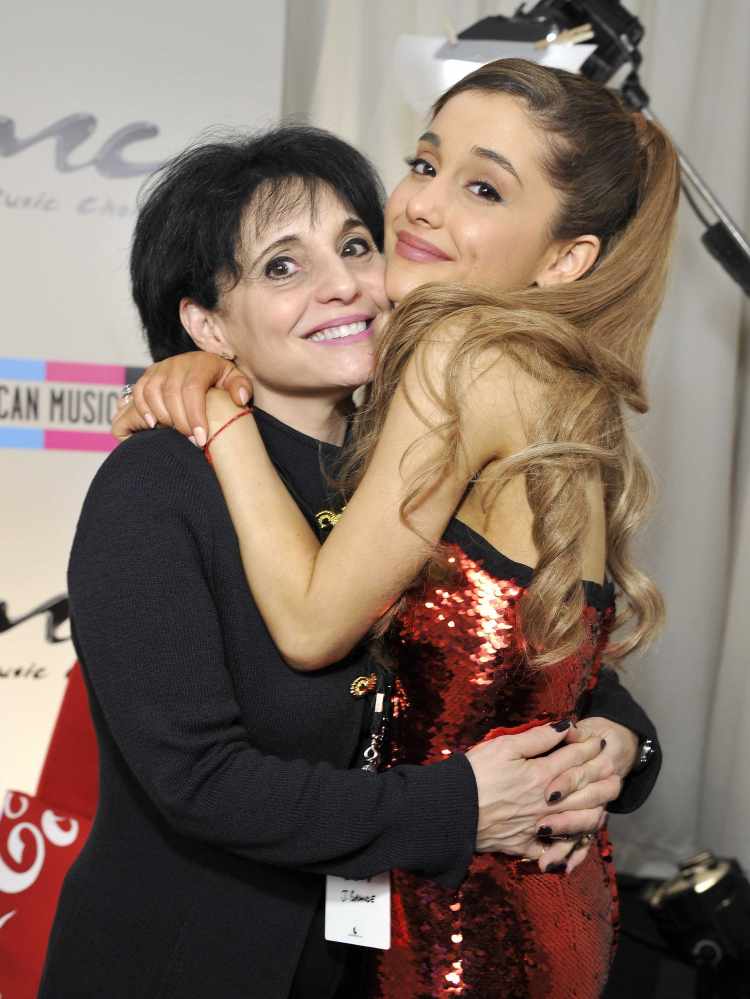 If you think Ariana Grande is adorable, then you'll surely adore her sweet and sassy mother Joan.
Unlike most showbiz mums, Joan tries to live a normal life while running her own company. In an interview with Complex magazine, Ariana said: "My mum is a CEO and owns a company that manufactures communications equipment for the marines and the navy, so she's not really the housewife type, if you get what I'm saying. She's the most badass, independent woman you'll ever meet – not the cookies-in-the-oven type."
It's also worth mentioning, however, that Joan is the mother of social media star Frankie Grande – basically the gay male version of Ariana riding a unicorn – and has been a tremendous supporter of
LGBTQ+
rights over the years.
But as most Ariana fans know, Joan is usually right by Ari's side, and can often be found helping out in the background. In fact, during the horrific events of the Manchester Arena bombing after an Ariana Grande concert in 2017, Joan even gathered fans and took them backstage for protection, away from the terror and chaos. And for that, we salute her.
Want more stories like this? Sign up here. Follow STYLE on  Facebook,  Instagram,  YouTube and  Twitter.

Not only is Tina Knowles mum to Beyoncé and Solange Knowles, she raised Destiny's Child's Kelly Rowland from age 11 too
Ex-wife of country singer Billy Ray Cyrus and ultimate showbiz mum to the former Hannah Montana, Tish Cyrus almost quit to run a cannabis business