10 'commoners' who wed royals: Meghan Markle, Kate Middleton and 8 other princesses who once were actresses, journalists and even reality TV contestants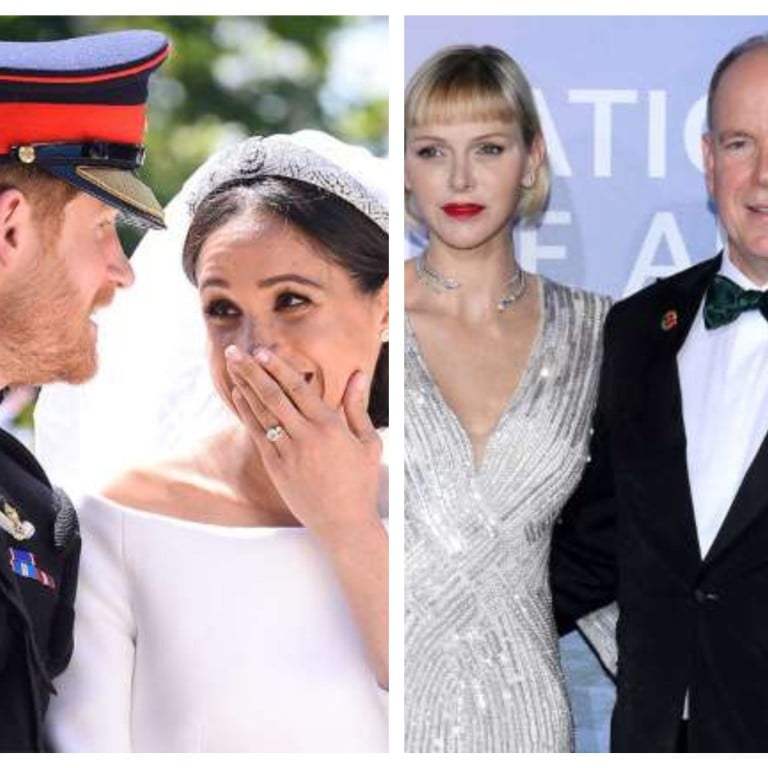 It's safe to say we're all obsessed with royal romances. Particularly the idea of mere mortals marrying into royal families and living happily ever after. So we've put together our favourite selection of regular folk who've lived out their very own Disney fairy-tale by marrying royalty. Here are 10 "commoners" who married into royal families …
Meghan Markle and Prince Harry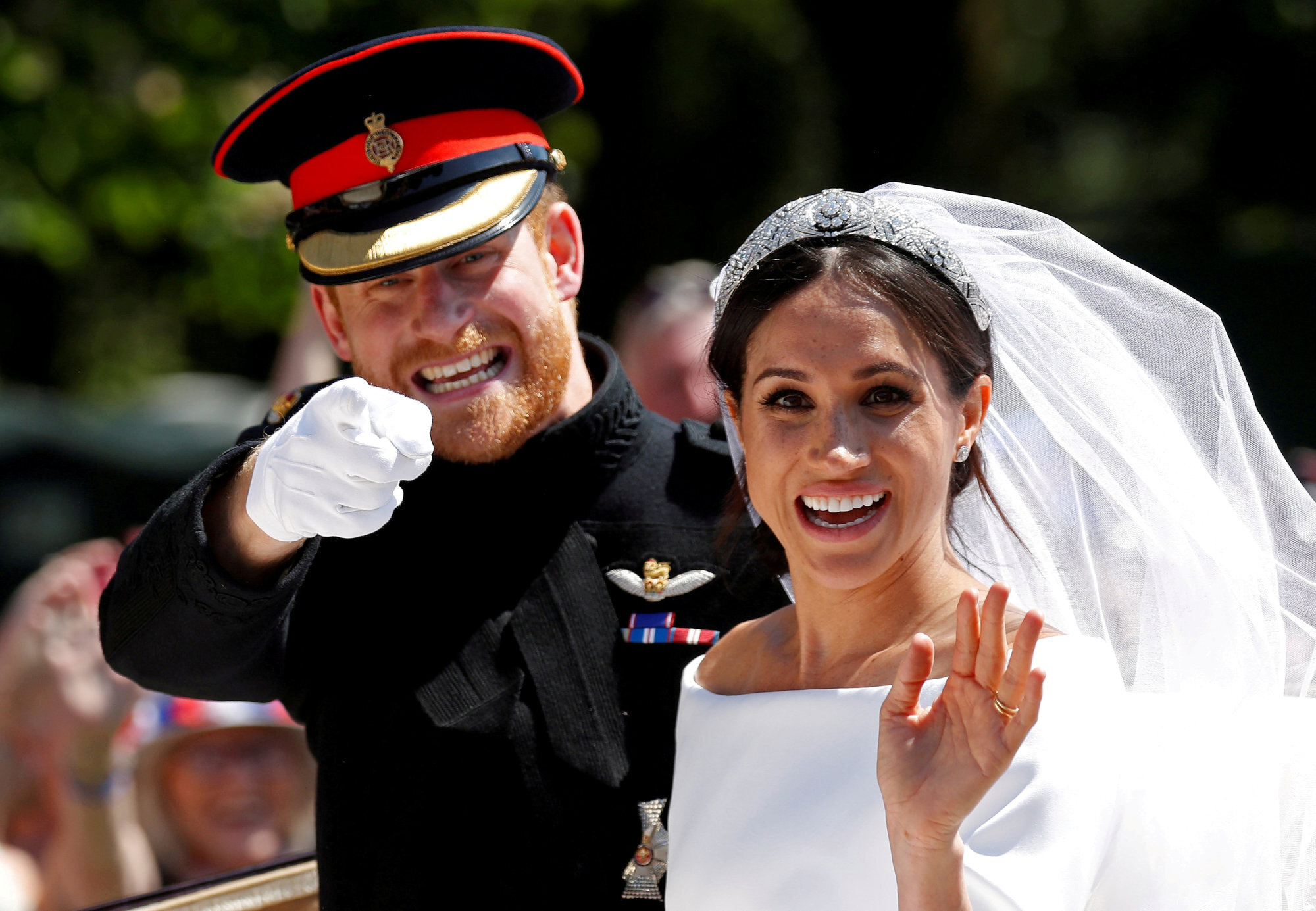 Prince Christian of Hanover and Alessandra De Osma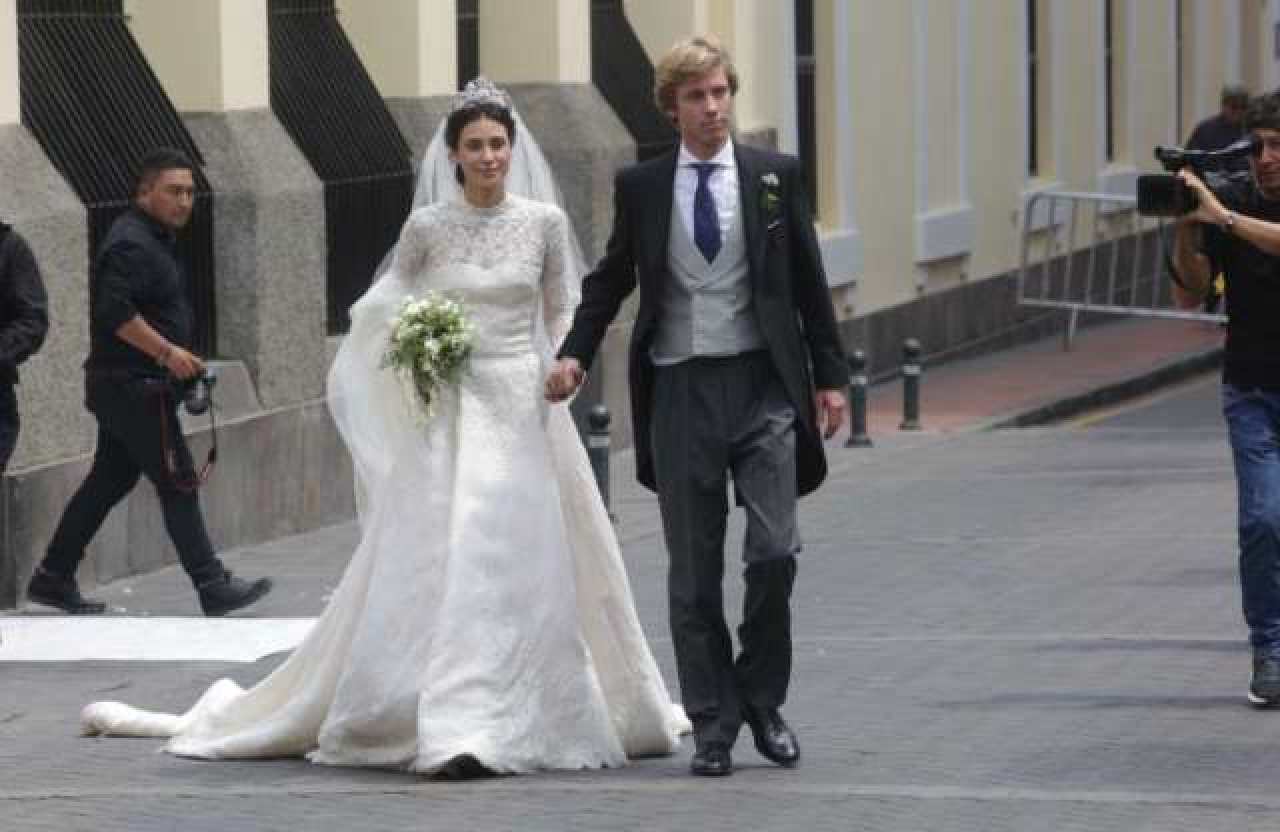 Prince Christian of Hanover met Alessandra De Osma when she served as his tour guide during one of his visits to her country of Peru in 2005. The lawyer and former model married her prince in an extravagant ceremony in the streets of Lima in 2018. On July 7, 2020, Alessandrade Osma gave birth to twins, one boy and one girl, in Madrid.
Prince Casimir zu Sayn-Wittgenstein-Sayn and Alana Bunte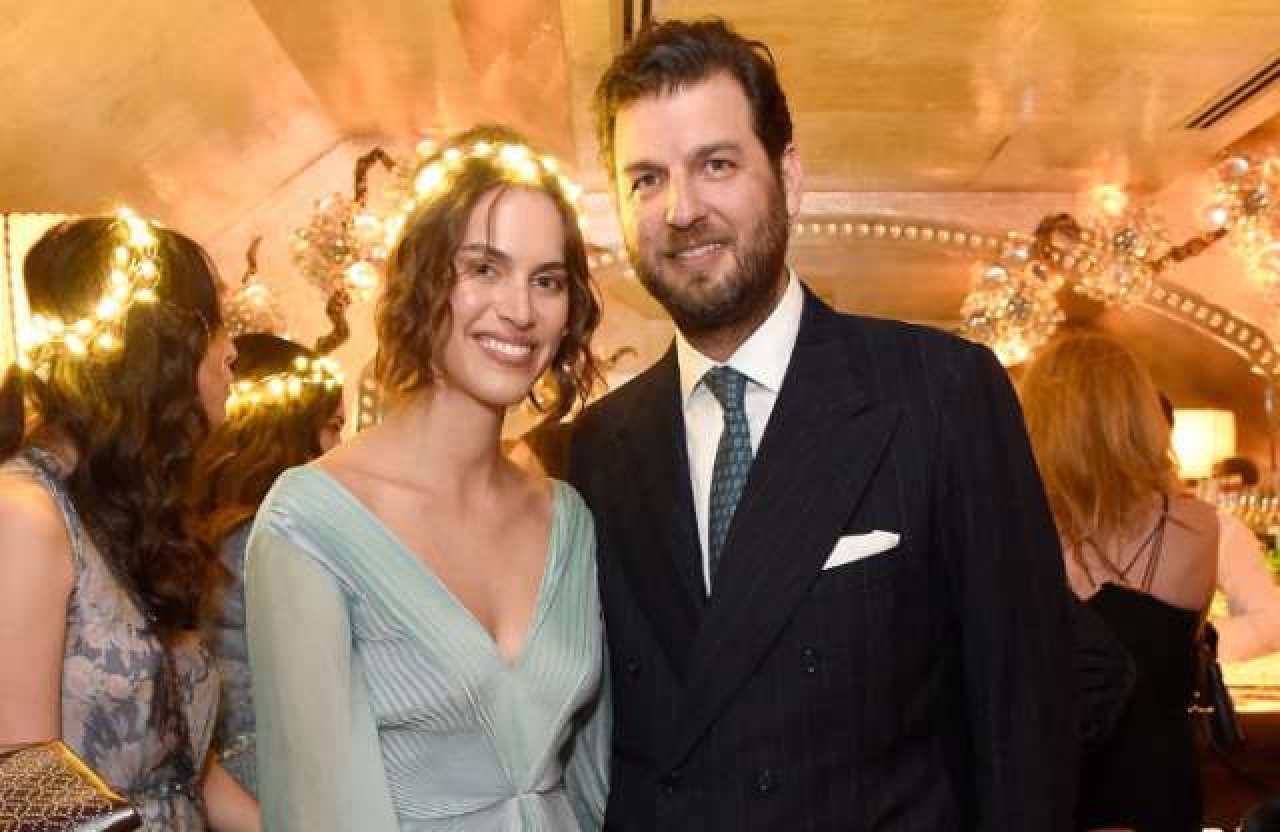 Alana Bunte was an American model before she married German Prince Casimir zu Sayn-Wittgenstein-Sayn, a descendant of England's King James II. Prince Casimir had previously been married to Corinna zu Sayn-Wittgenstein, but they divorced in 2005. He then dated Real Housewives of New York star Tinsley Mortimer before he met Bunte. The couple announced their engagement in June 2017 and they tied the knot in a 12th century castle in Bendorf, Germany.
Princess Sofia, Duchess of Värmland, and Prince Carl Philip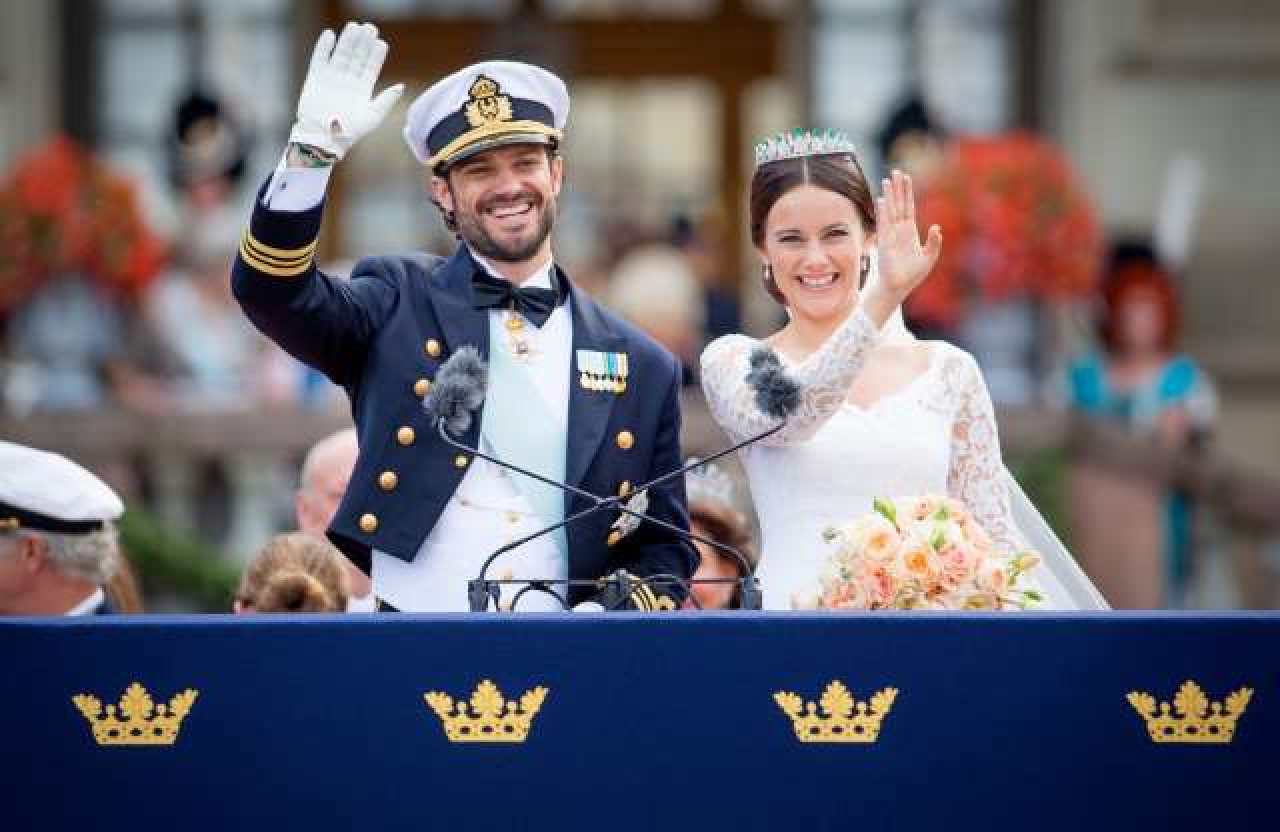 Before becoming Princess of Sweden, Sofia Hellqvist was a model and reality TV contestant. Prince Carl Philip is the son of Queen Silvia Sommerlath and King Carl Gustaf of Sweden. The prince and Sofia began dating in 2010 after meeting through mutual friends at a nightclub in Båstad, Southern Sweden. The couple married in June 2015 and have two children: Prince Alexander was born in April 2016, and they welcomed their second child, Prince Gabriel, in August 2017.
Pierre Casiraghi and Beatrice Borromeo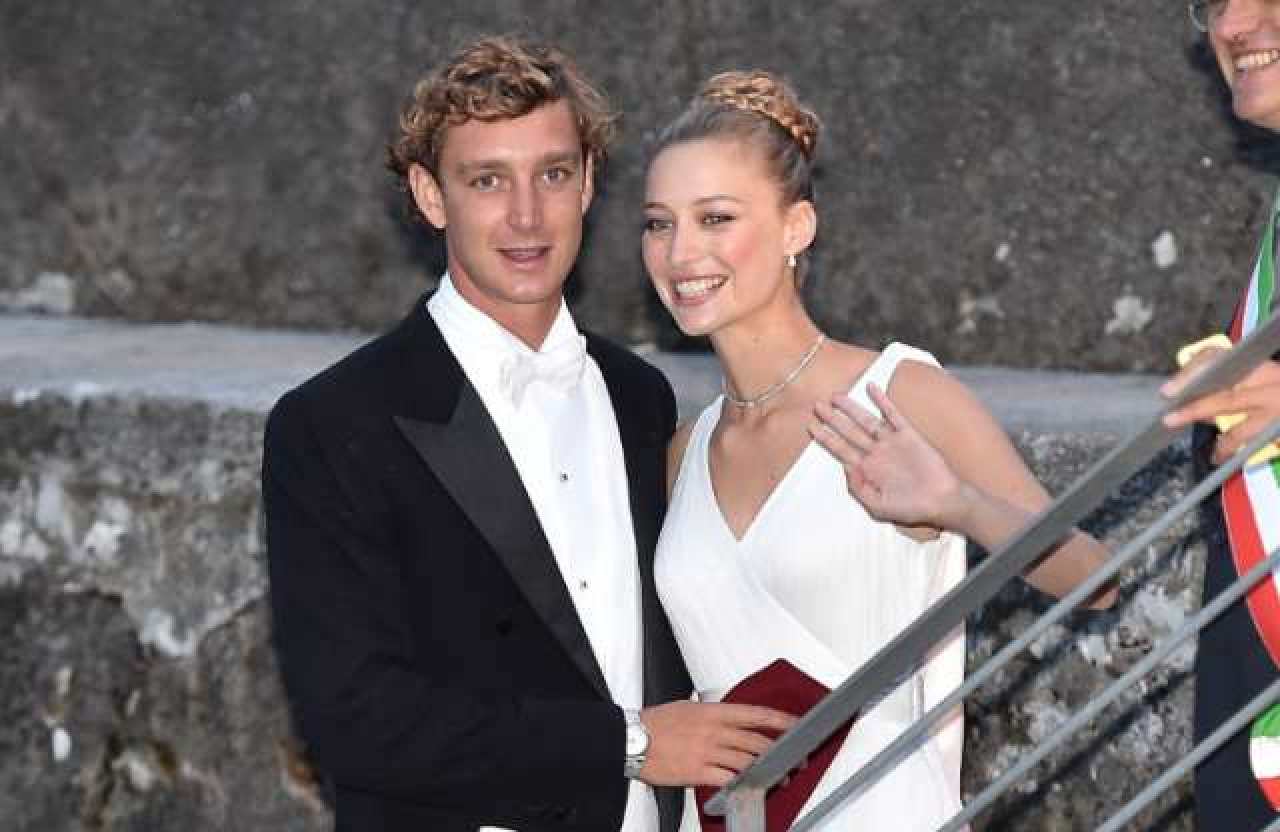 Prince Pierre Casiraghi and Beatrice Borromeo met while they were studying at the University Luigi Bocconi in Milan. Before marriage,
Beatrice received degrees in law and journalism
and contributed to
Newsweek
and The Daily Beast. In 2014 Pierre Casiraghi, who is the grandson of Grace Kelly, married Borromeo in Monte Carlo.
Kate Middleton and Prince William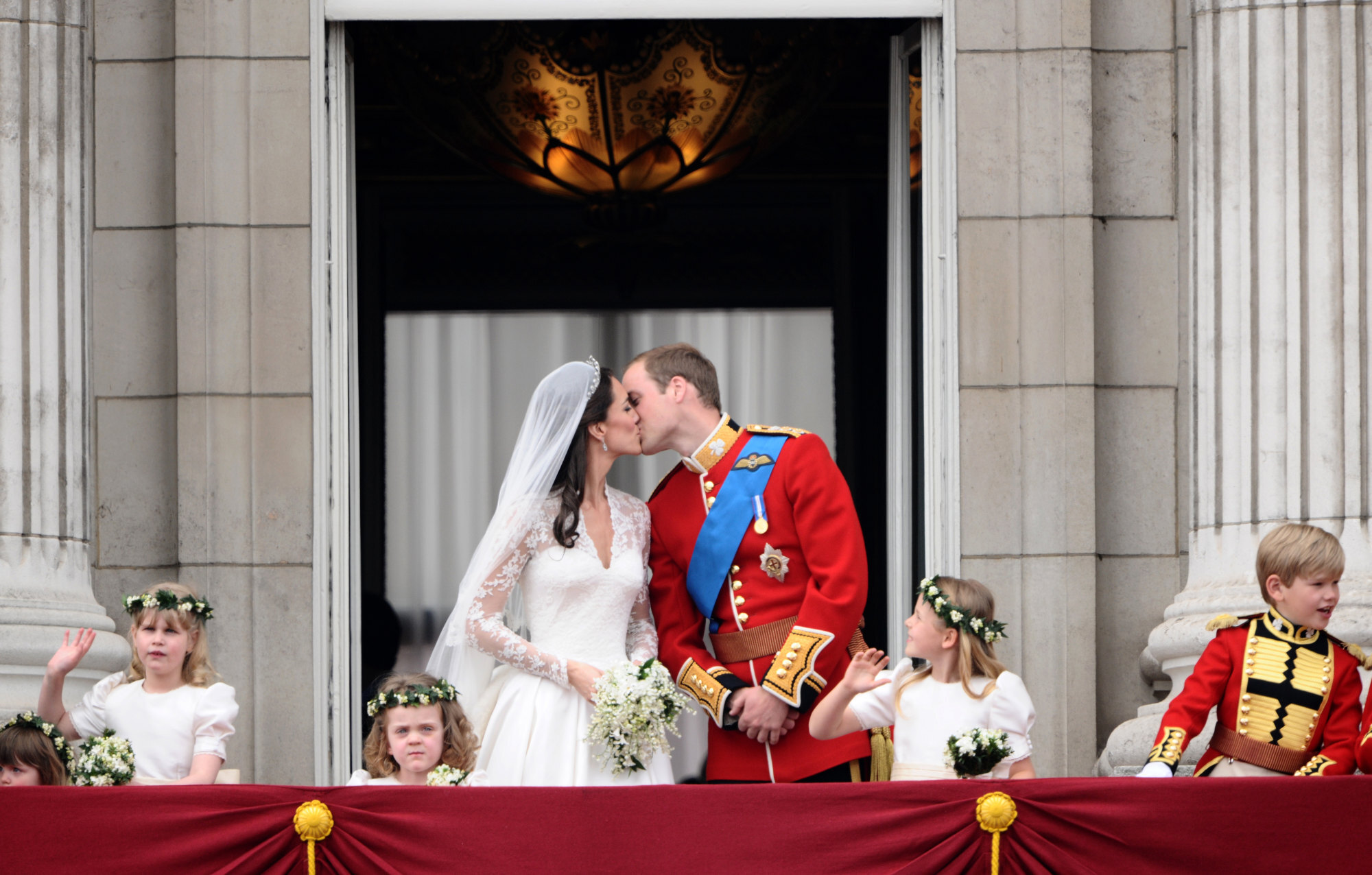 Kate was studying art history at the University of St. Andrews when she met Prince William in 2001. Their relationship spanned almost a decade before they became engaged in 2010, then married on April 29, 2011, with
his mother's sapphire engagement ring on her finger
. The future queen consort now goes by the name Catherine, Duchess of Cambridge. The couple have three children: Prince George, Princess Charlotte and Prince Louis.
Charlene Wittstock and Prince Albert II, the Prince of Monaco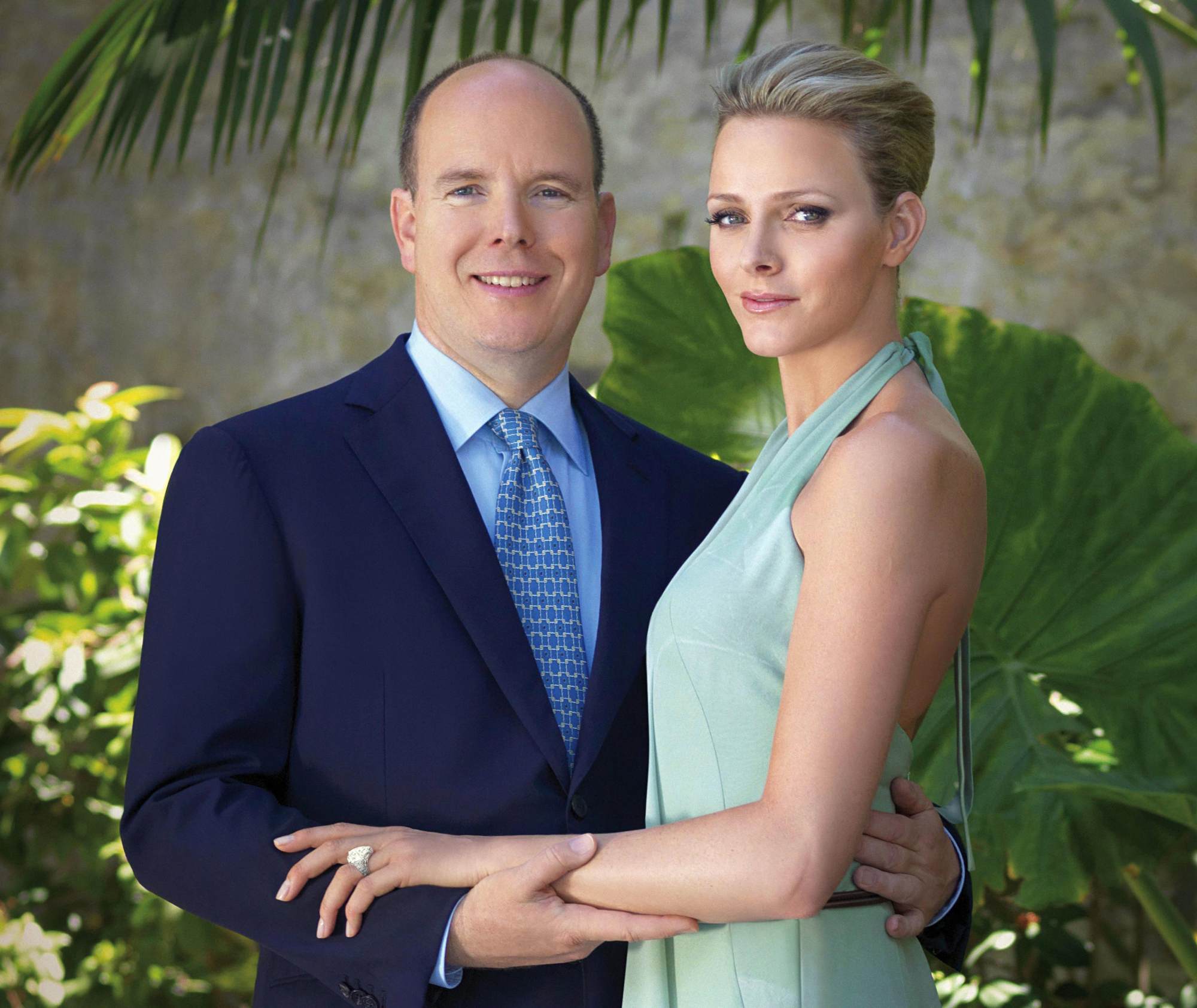 Former South African Olympic swimmer Charlene Wittstock married Grace Kelly's son Prince Albert II,
the Prince of Monaco and a former Olympian himself
, in 2011. The couple met 10 years prior at a swimming competition in Monaco. They went public with their relationship in 2006 at the opening ceremony of the Winter Olympics. Charlene, who became the Princess of Monaco, gave birth to twins in 2014.
Prince Joachim of Denmark and Princess Marie Agathe Odile Cavallier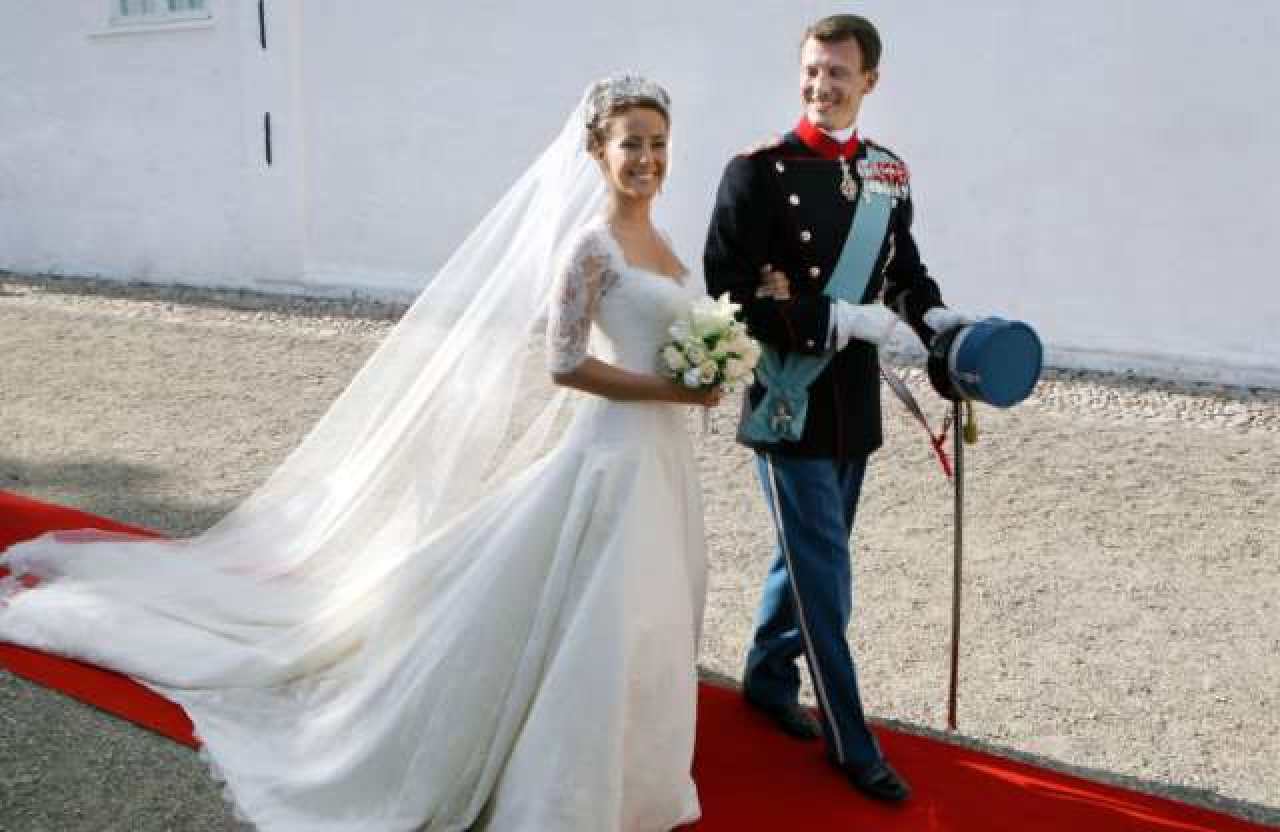 Prince Joachim and Princess Marie met while Joachim was still married to his first wife, Countess Alexandra. Marie had a highly successful career in marketing with having worked at Estée Lauder and Reuter's financial news agency, Radianz. She first came to public attention when she was photographed on a private holiday in France with the prince in August 2005. In 2007, it was officially announced that Marie Cavallier was engaged to Prince Joachim. The wedding took place on May 24, 2008 in Møgeltønder Church.
Silvia Sommerlath and Prince Carl Gustaf of Sweden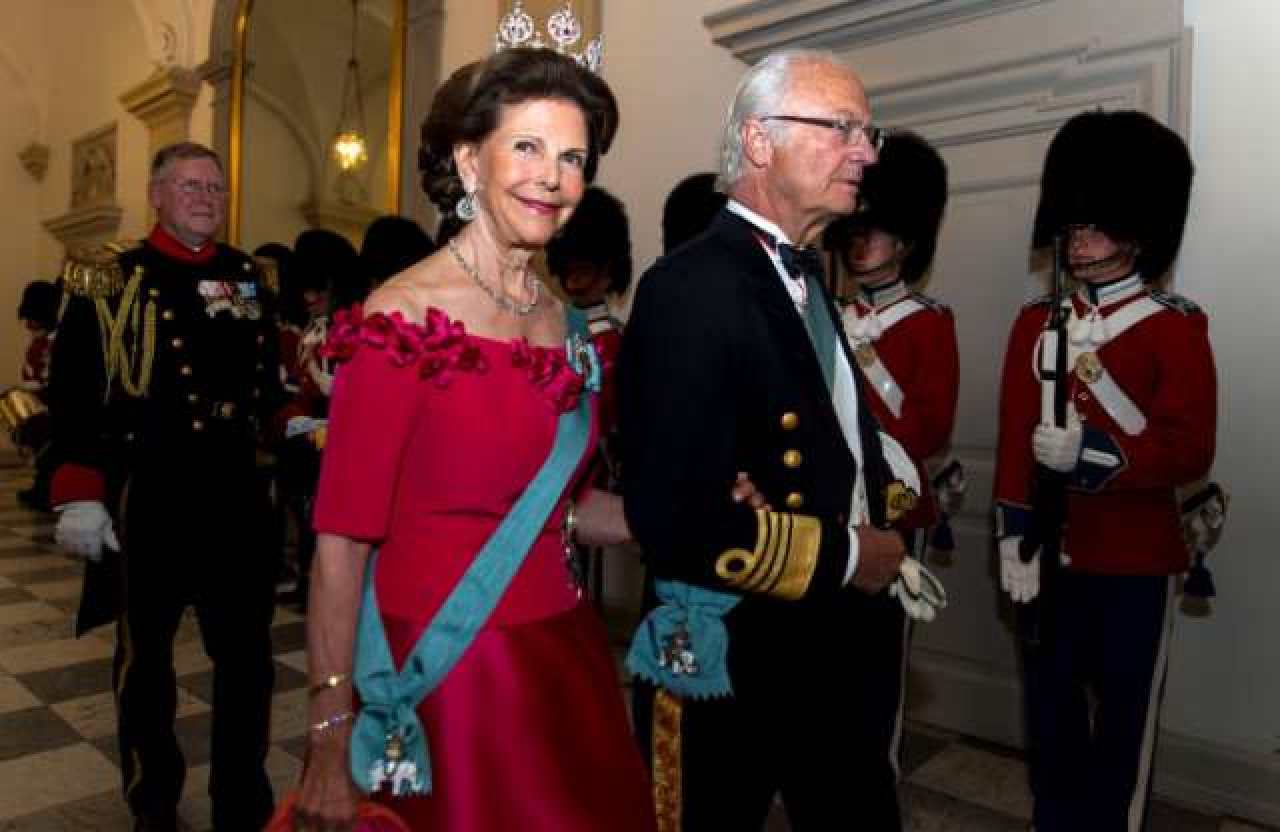 Silvia was working as a hostess at the 1972 Summer Olympics in Munich when she met then-Prince Carl Gustaf of Sweden. The prince ascended to the throne after the death of his grandfather in 1973. The couple married in 1976 and Silvia became the queen of Sweden. The couple now have three children and seven grandchildren.
Grace Kelly with Rainier III, Prince of Monaco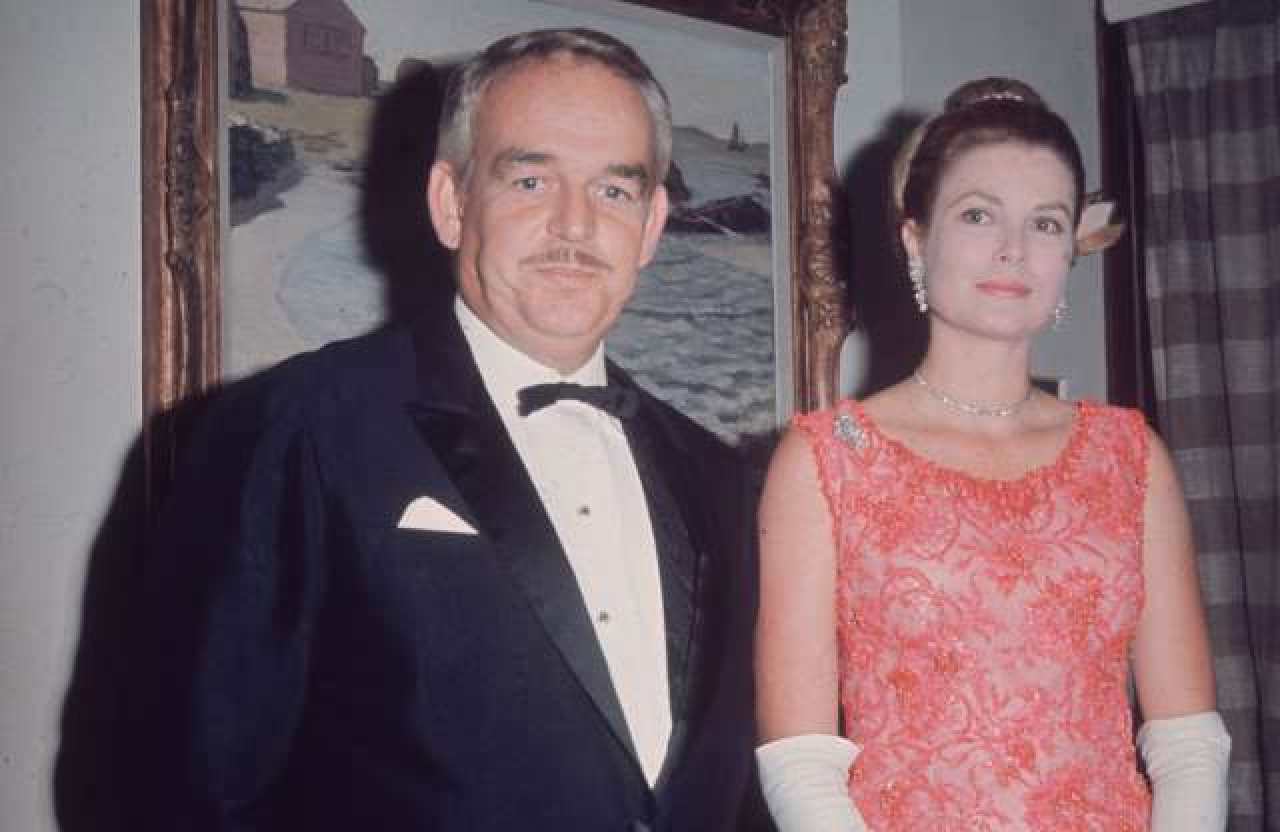 Grace Kelly was one of several American women to became royalty
, after she tied the knot with Rainier III, Prince of Monaco. She was a famous actress who was born in Pennsylvania but left to pursue acting in New York City, and afterwards found Hollywood stardom. They met during a photo shoot at the Cannes Film Festival in 1955. Grace retired from acting in 1956 and the couple went on to have three children. Sadly, in 1982, she suffered a stroke while driving and her car went over the edge of a 45-foot embankment. Grace died the following night in hospital.
Want more stories like this? Sign up here. Follow STYLE on  Facebook,  Instagram,  YouTube and  Twitter.

Hollywood actress Grace Kelly wed Rainier III, Prince of Monaco in 1956 while their son, Prince Albert II, married Olympic swimmer Charlene Wittstock in 2011
Silvia Sommerlath was a hostess at the 1972 Olympics but four years later became queen of Sweden after marrying Prince Carl Gustaf