Trumps in the dumps: Donald deletes his ridiculed blog, Donald Jr. sells US$500 videos on Cameo and hush money paid to a former Playboy model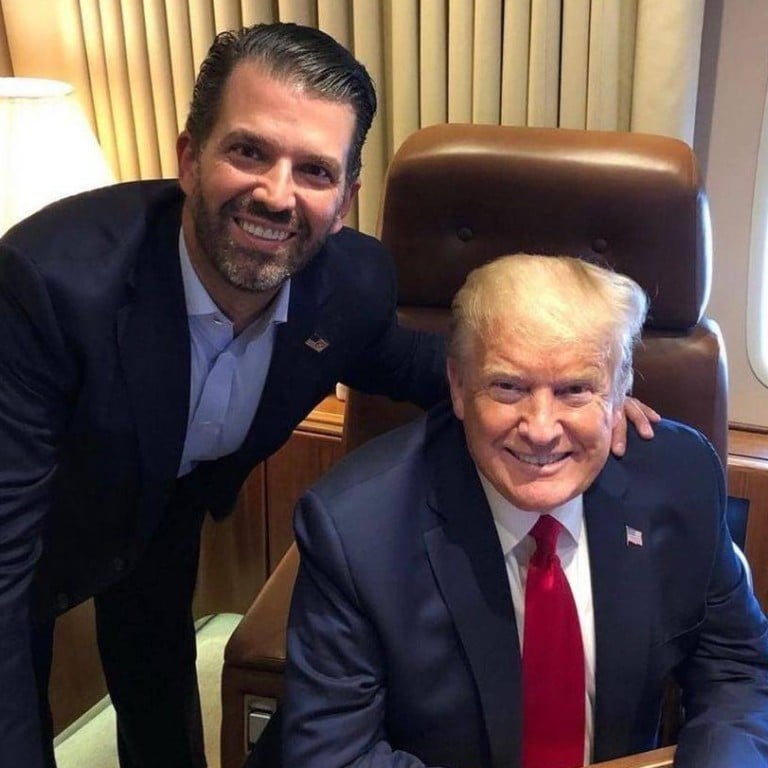 It may be approaching half a year since the Trumps left the White House, but their family dramas keep raging on in the world's media.
This week, The New York Times reported that former president Donald Trump has been privately claiming he'll somehow return to the White House as sitting president by August.
Reporter Maggie Haberman, who broke some of the biggest stories from the Trump administration and has been covering him for decades, added that Trump has been "laser focused" on voting audits in states whose results he is still trying to overturn.
But that's not the only outlandish Trump news in the last seven days. Here's what else has been happening in Trump World this week.
Donald has permanently deleted his derided blog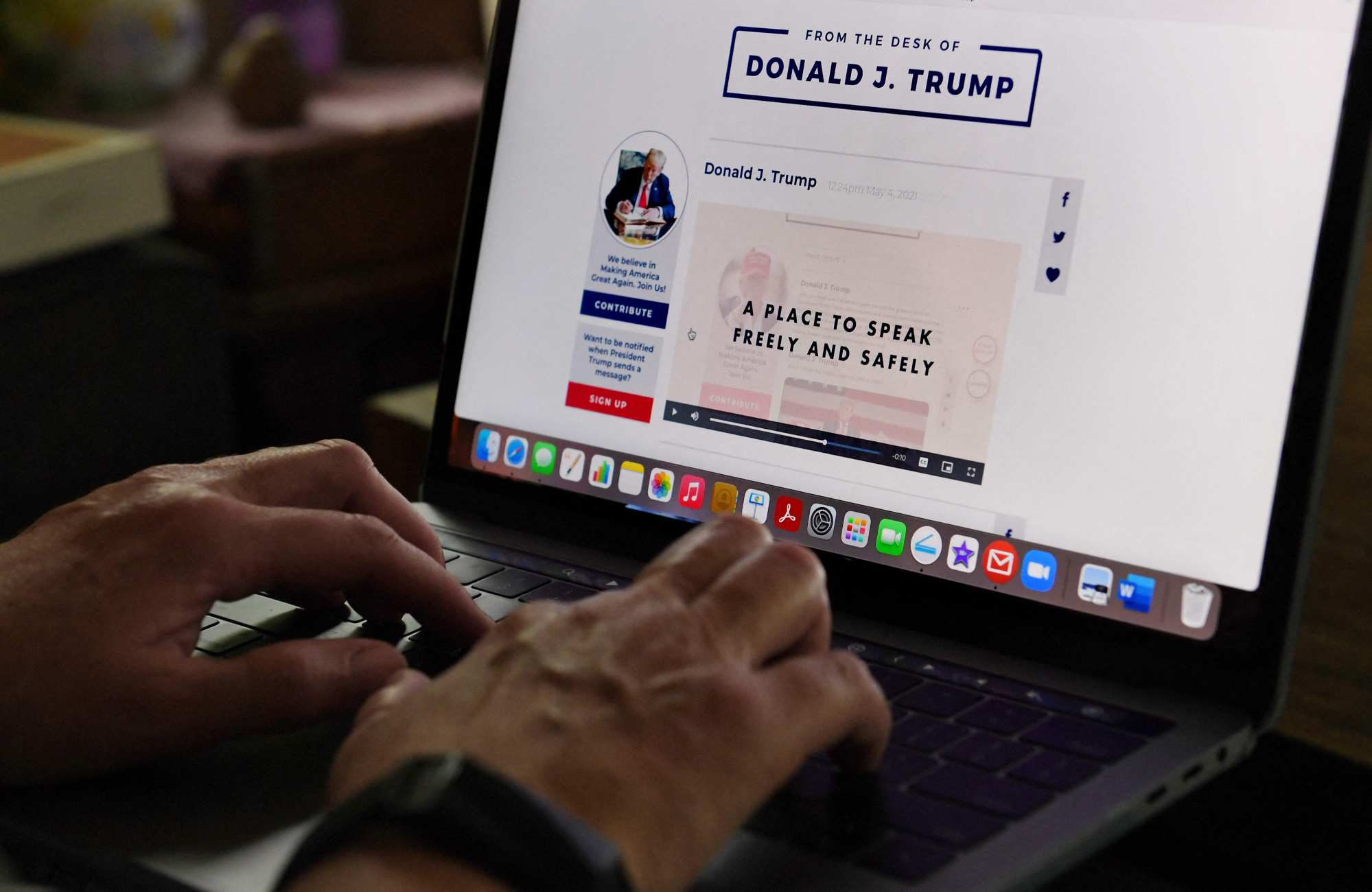 Trump has shut down his blog, his senior aide Jason Miller told CNBC. He added that it "will not be returning".
"It was just auxiliary to the broader efforts we have and are working on," Miller said.
Trump launched his
From the Desk of Donald J. Trump
platform after getting banned from all the major social media platforms following the deadly January 6 Capitol siege.
He largely used the blog to publish short posts – many of them similar to his previous tweets – promoting himself, spreading lies about the election and attacking Republicans who he believed were disloyal to him because they refused to support his claim that the election was stolen from him. Users could take the statements, images or videos Trump posted to the website and share them on Twitter and Facebook.
The former president's blog was ridiculed for its format after he and his team spent months claiming they would be launching a social media giant to rival Facebook and Twitter.
An NBC News analysis found that the blog had a much smaller audience than his Twitter and Facebook accounts and that there was little engagement with the posts. NBC reported that in the week after Trump launched his blog, it drew a total of little more than 212,000 engagements, compared to a single tweet from the former president, which sometimes got hundreds of thousands of likes and retweets.
Donald Trump Jr. is selling US$500 videos of himself to fans on Cameo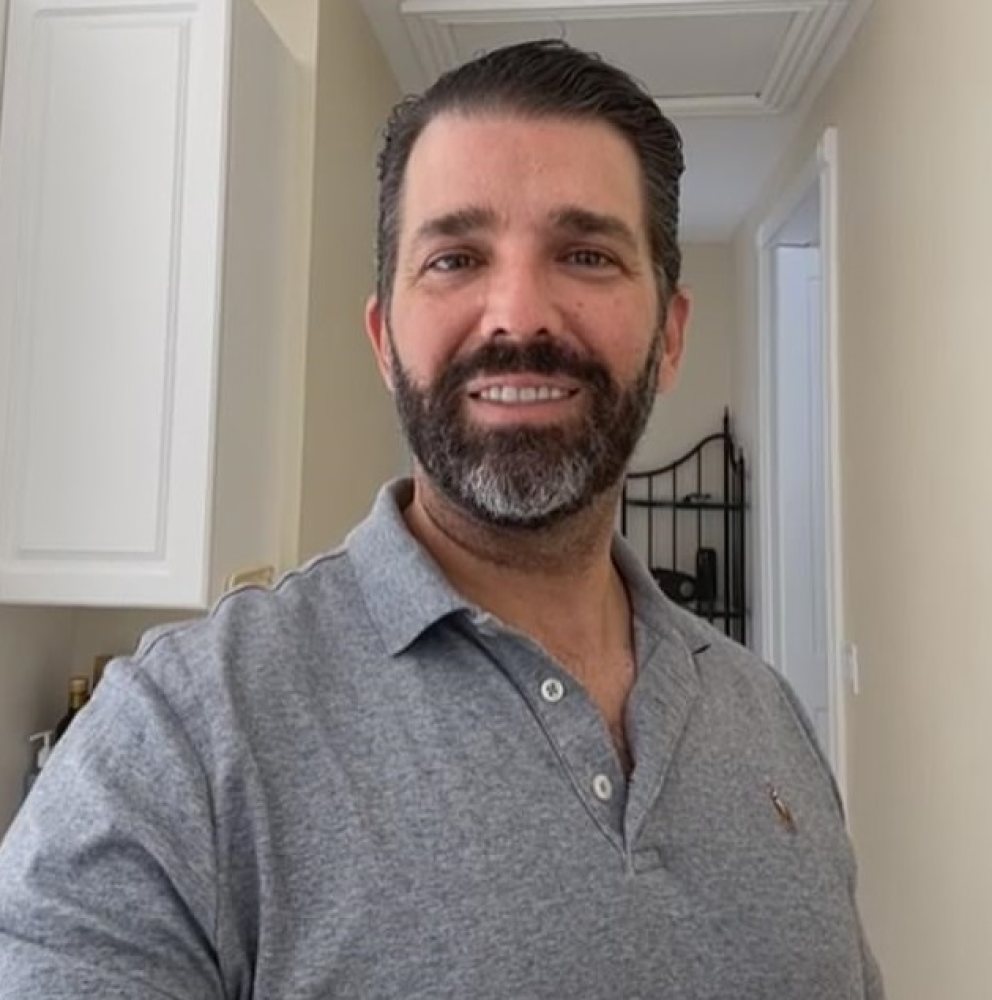 "Don't worry about it if your wife's mad at you for saying that election night 2016 was the happiest night of your life … there's millions of people just like you, you can tell her I said that," he says in one video for a supporter in Australia. "Thanks for helping us out and support us in going after the liberals and the crazies on CNN."
Trump Jr. charges US$525 for a standard video, which he'll deliver in two to seven days, and US$787 for a video turned around in 24 hours or less.
On his Cameo profile, Trump Jr. describes himself as a "Father, Patriot, Outdoorsman, Businessman, Political Commentator and #1 NYT Bestselling author". His page indicates that "a portion" of the proceeds from his videos benefit the Shadow Warriors Project, a foundation that supports private US military contractors led by Mark Geist, who worked as a private security contractor at US facilities in Benghazi during the 2012 terror attack on the US embassy.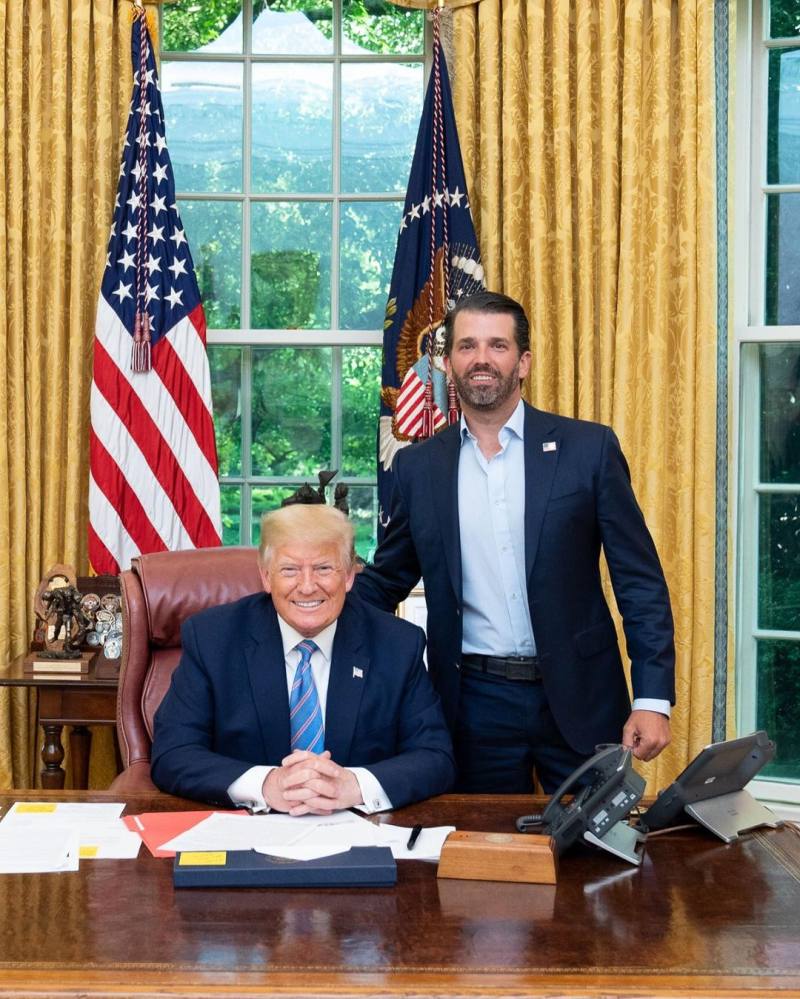 It's unclear what percentage of the video proceeds go to the non-profit group. A spokesperson for Trump Jr. didn't immediately respond to requests for comment. 
Tabloid boss fined for illegal Trump campaign aid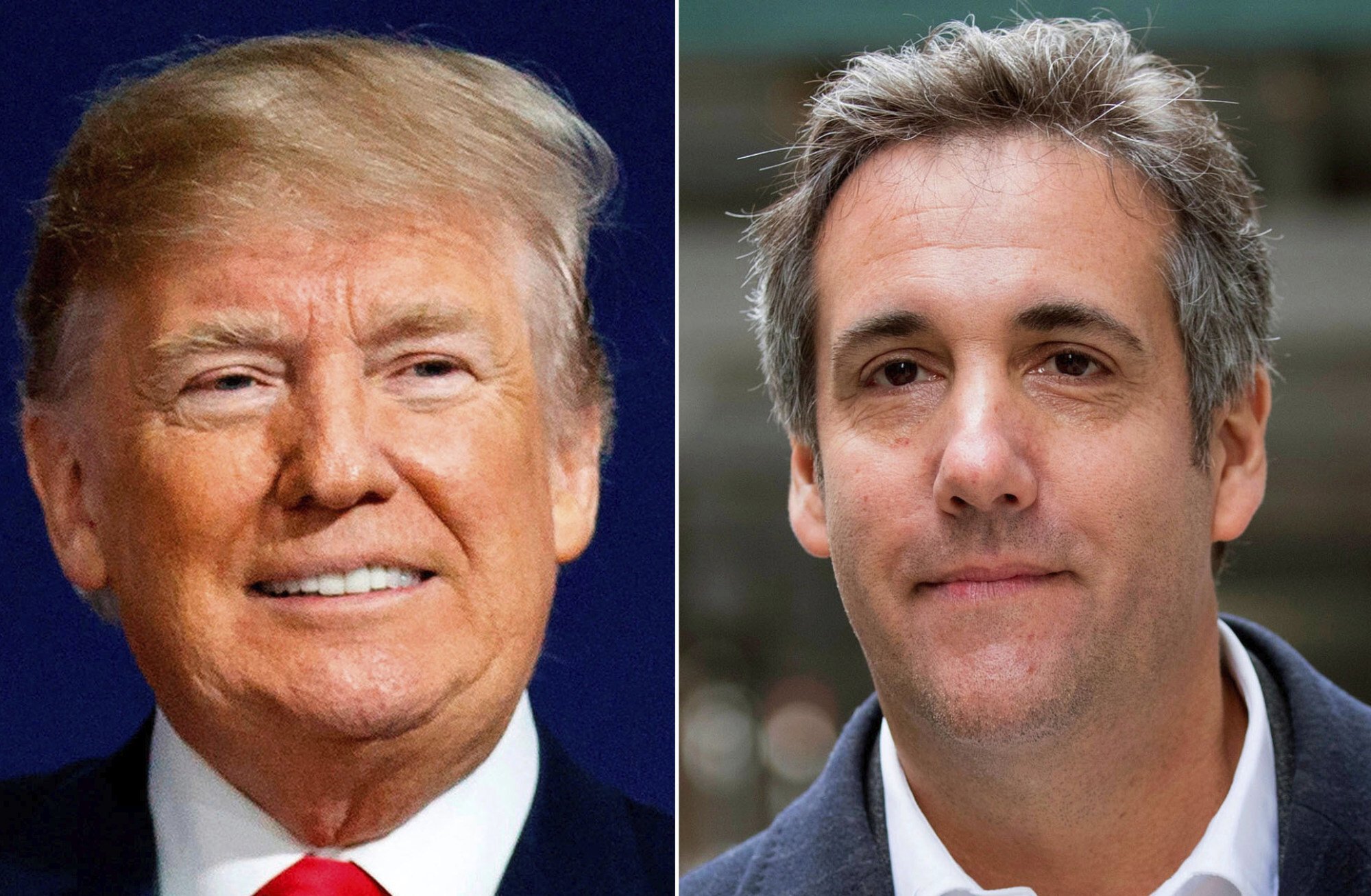 A federal election watchdog fined the publisher of the National Enquirer US$187,500 for squelching the story of a former Playboy model who claimed she'd had an affair with former president Donald Trump.
The Federal Election Commission fined A360 Media, formerly known as American Media, for paying Karen McDougal US$150,000 in August 2016, saying the payment was made to keep her story from becoming public before the presidential election.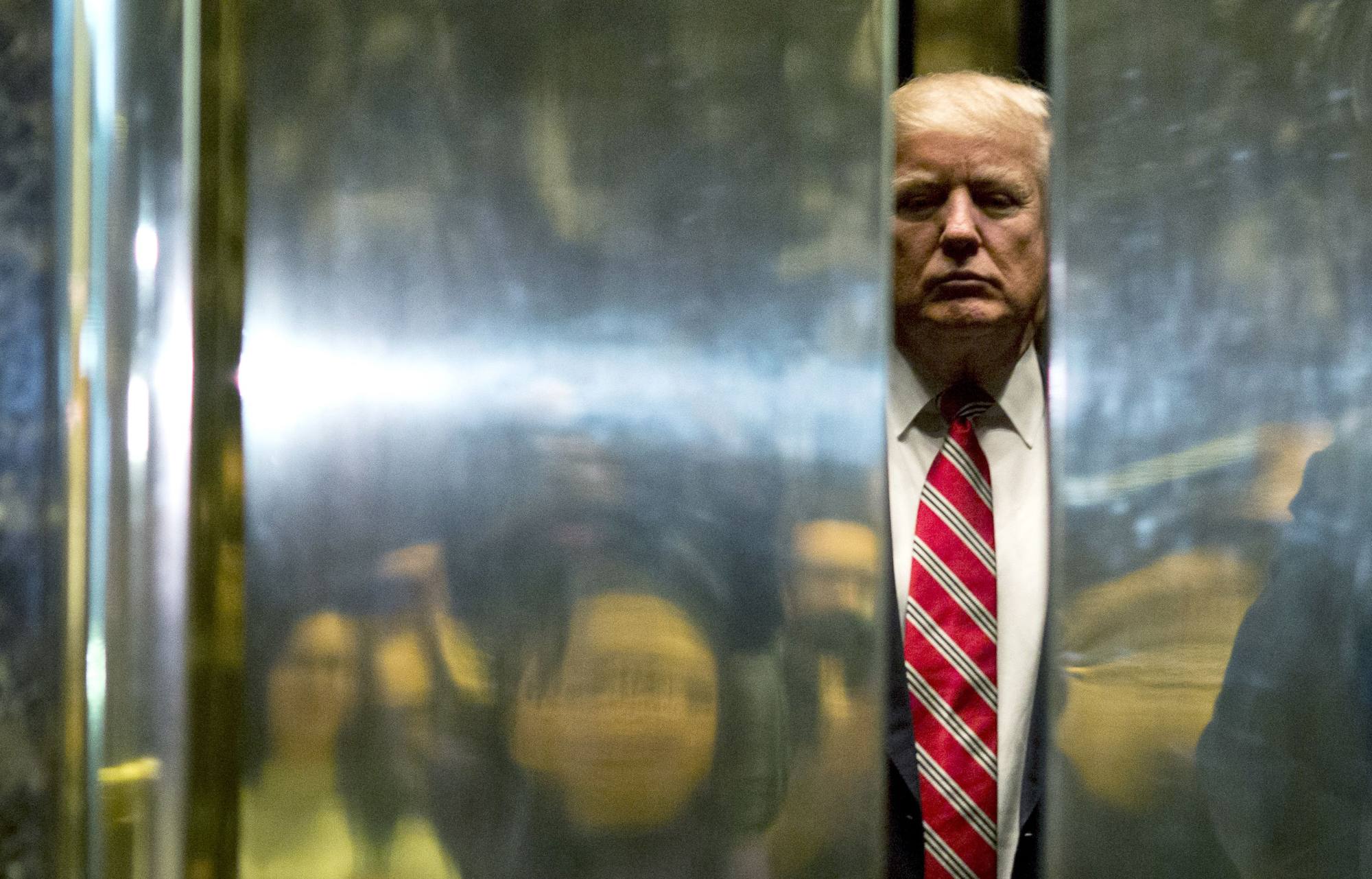 The FEC said the publisher's "payment to Karen McDougal to purchase a limited life story right combined with its decision not to publish the story, in consultation with an agent of Donald J. Trump and for the purpose of influencing the election, constituted a prohibited corporate in-kind contribution".
Campaign finance laws prohibit corporations from cooperating with a campaign to affect an election.
The National Enquirer for years buried stories about Trump and some other celebrities with a "catch-and-kill" strategy of buying the rights to these stories and then not publishing them.
Trump is struggling to sell his Washington, DC hotel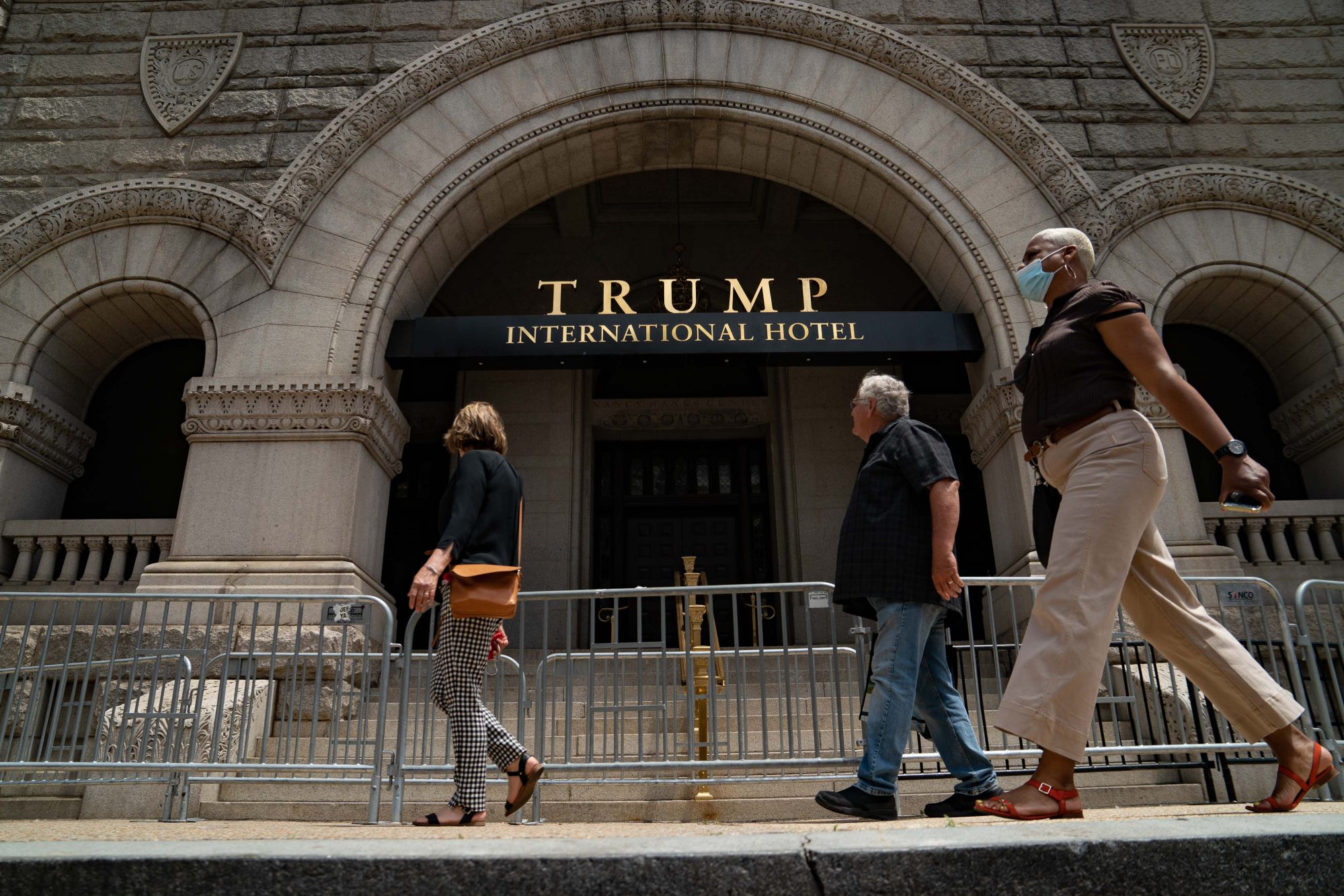 As investigations against the former president heat up, Trump is taking another stab at selling the lease to
his company's Washington, DC hotel
, 
The Washington Post
 reported. 
For a second time, the Trump Organisation has hired a broker to sell the Pennsylvania Avenue hotel, after the pandemic hindered the first effort in autumn 2019. The company took the property off the market after Covid-19 hit. 
The Trump Organization has hired real estate advisory firm Newmark Group to market the property, which the company leases from the General Services Administration, according to The Post.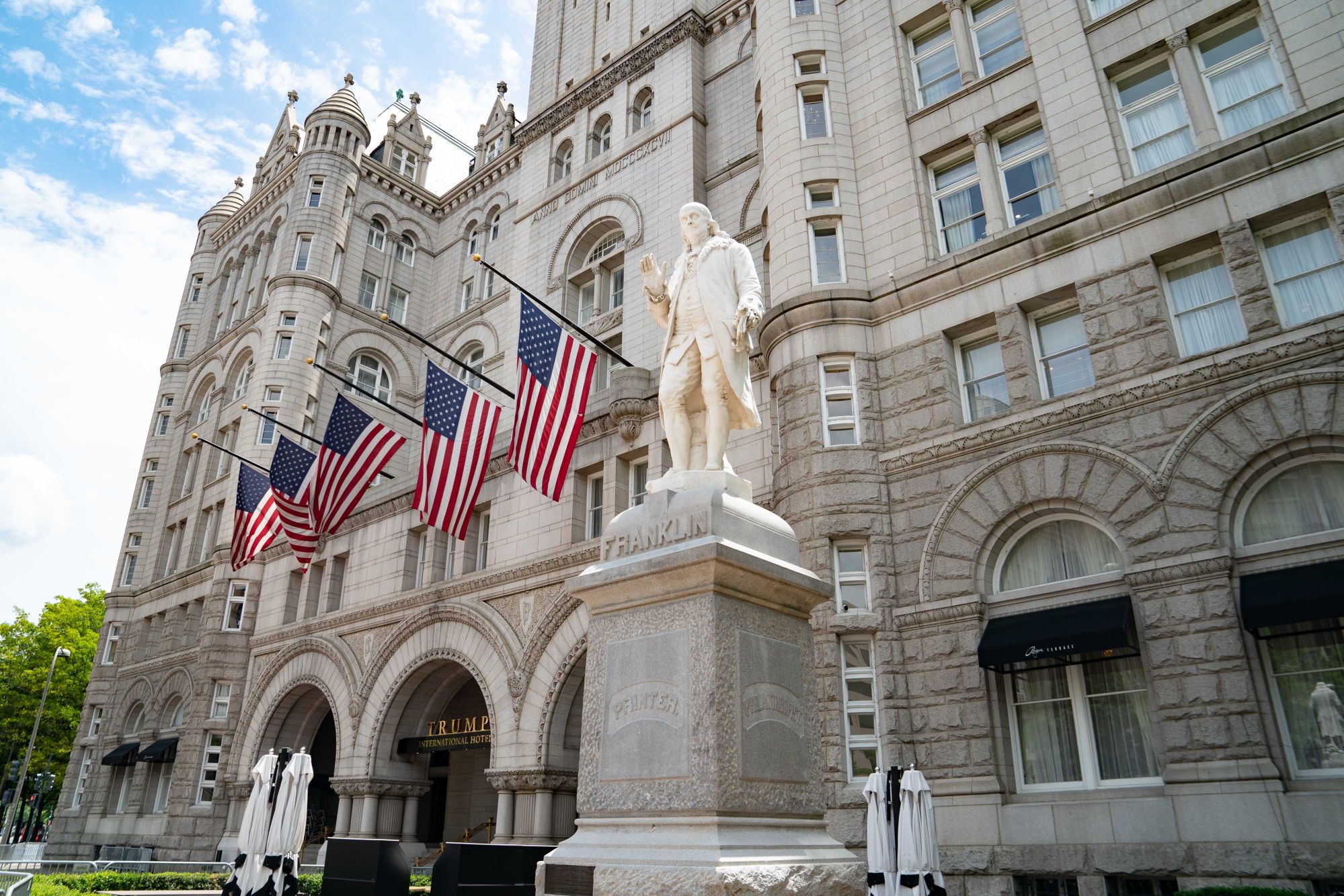 The Trump Organisation did not immediately respond to a request for comment and the Newmark Group also declined to comment. 
When the company first tried to unload the lease, rooms were almost half empty, The Post reported, and the property's revenue last year fell by more than 60 per cent. The hotel continued to face financial setbacks, including the pandemic's impact on the luxury hospitality industry and ongoing damage to the former president's brand following the 2020 election and January 6 insurrection.
Want more stories like this? Sign up here. Follow STYLE on  Facebook,  Instagram,  YouTube and  Twitter.

The Trump Organisation is trying to sell the largely empty Trump International Hotel in Washington, DC's Pennsylvania Avenue – again
The publisher of the National Enquirer has been fined for sitting on the story of former model Karen McDougal's claimed affair with the former president