STYLE Edit: Jay Chou X Sotheby's partners with K11 Group founder Adrian Cheng for a Hong Kong preview of rare art by Picasso, Warhol, Basquiat and more
The inaugural Asian edition of Sotheby's Contemporary Curated auction series examines the intersection of art, music and entertainment by welcoming superstar Jay Chou as curator. An avid art collector, Chou has selected a range of contemporary works that demonstrate the power of art, as well as motivating and inspiring him personally.
Before going under the hammer at Sotheby's Hong Kong Gallery, more than 50 works are currently on public display at K11 Atelier, in Victoria Dockside. The exhibition represents the second collaboration between the renowned 277-year-old New York-based auction house and the K11 Group, with an eye towards cultivating an affinity for fine art and collecting among younger generations and throughout Hong Kong.
The "Jay Chou X Sotheby's" show complements
K11's ongoing Art Karnival
, a two-month art celebration festival manifesting Cheng's ongoing mission to promote arts and culture in the city. In celebrating the partnership, K11 founder Adrian Cheng and Chou also jointly hosted a private preview and online panel discussion at K11 Atelier on June 11.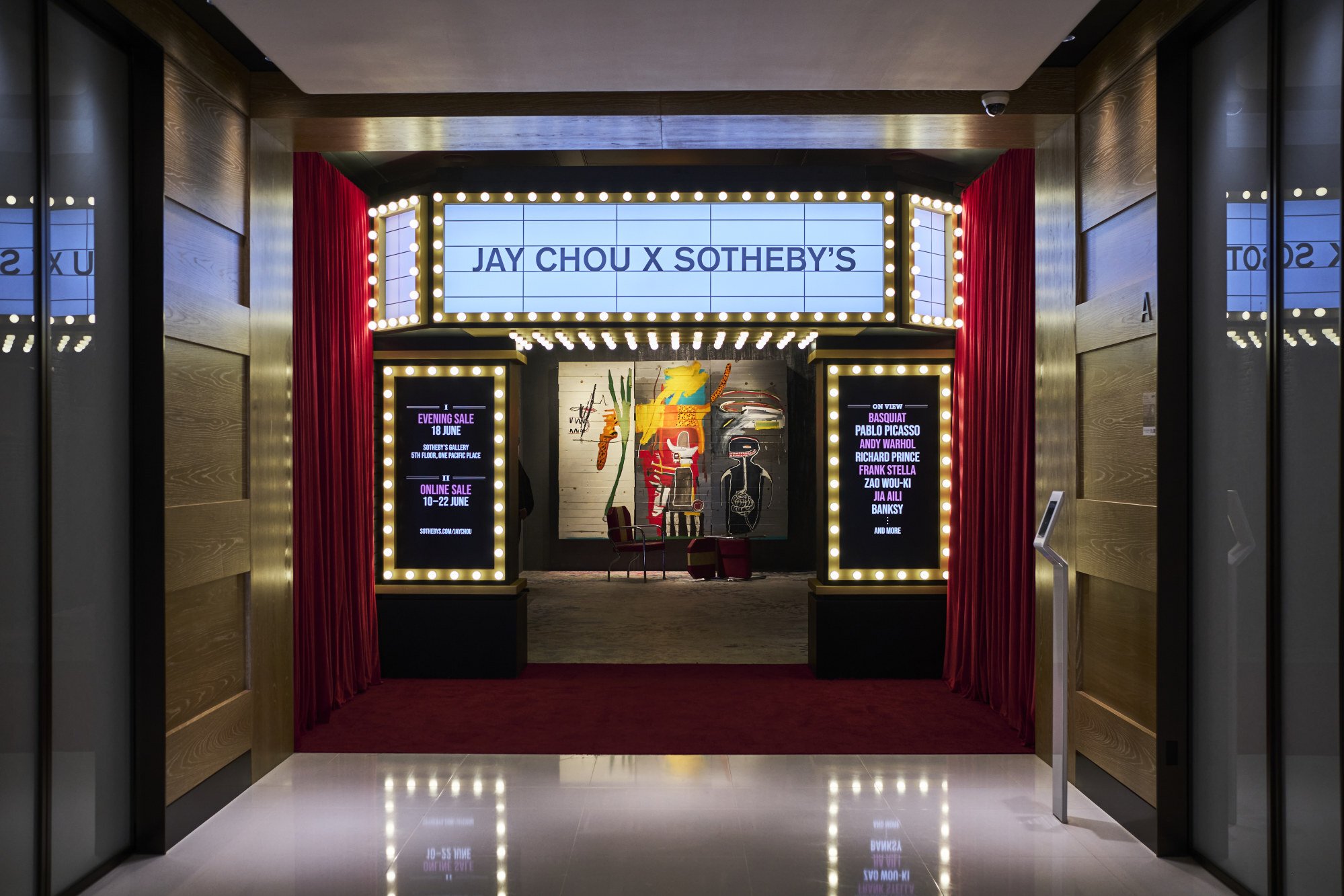 "I would like to express my gratitude to Sotheby's for this opportunity to curate the exhibition. With my sense as a musician, I would also like to thank K11 for such an amazing venue which makes many of my imaginative and creative set design idea possible. Special thanks to my partner, Adrian, for presenting the exhibition together," said Chou of the collaboration.
"The collaboration with Jay and Sotheby's echoes what I believe and what K11 embodies," said Cheng, a friend of Chou. "It is a unique journey that unites entertainment and fine art, presented by cultural leaders from different fields. It definitely sparks inspiration and creativity and we are looking forward to building more creative collaborations together in the future."
Chou was chosen to kick off the Asian iteration of the Contemporary Curated programme for his ability to navigate different media and seamlessly fuse them. Crossing borders and generations in Asia, Chou has been one of the region's most popular entertainers since he released his first album, "Jay", in 2000.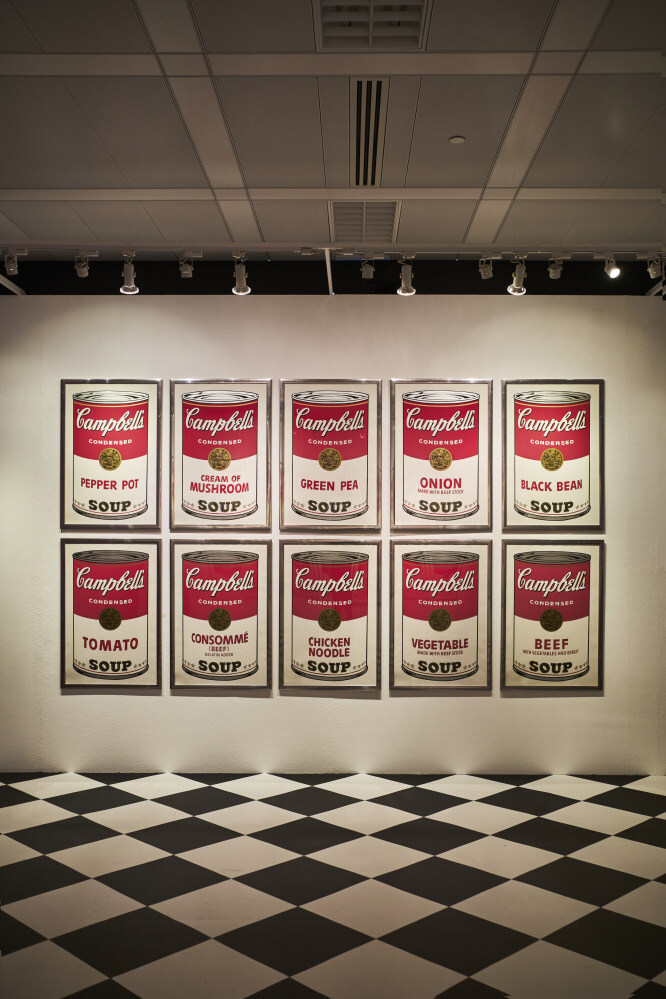 His hand-picked collection includes a series of bespoke concert costumes from 2016's The Invincible world tour (the proceeds of which will be donated to charity), which will on display at the ground floor Opera Theatre of K11 Musea, Victoria Dockside, alongside an ornate antique piano that featured in the movie Secret (2007), that Chou started in.
Meanwhile highlights of the public art exhibition – hosted at the neighbouring K11 Atelier – include a late-period Buste d'Homme by Pablo Picasso, one of Gerhard Richter's sought-after series Abstraktes Bild and Andy Warhol's iconic Campbell's Soup I (set of 10), from 1968, estimated to fetch between HK$4 million and HK$6 million (US$520,000-US$770,000).
Another show-stopper is Jean-Michel Basquiat's monumental 1985 work, Untitled, estimated to go for as much HK$350 million (US$45 million) on its own.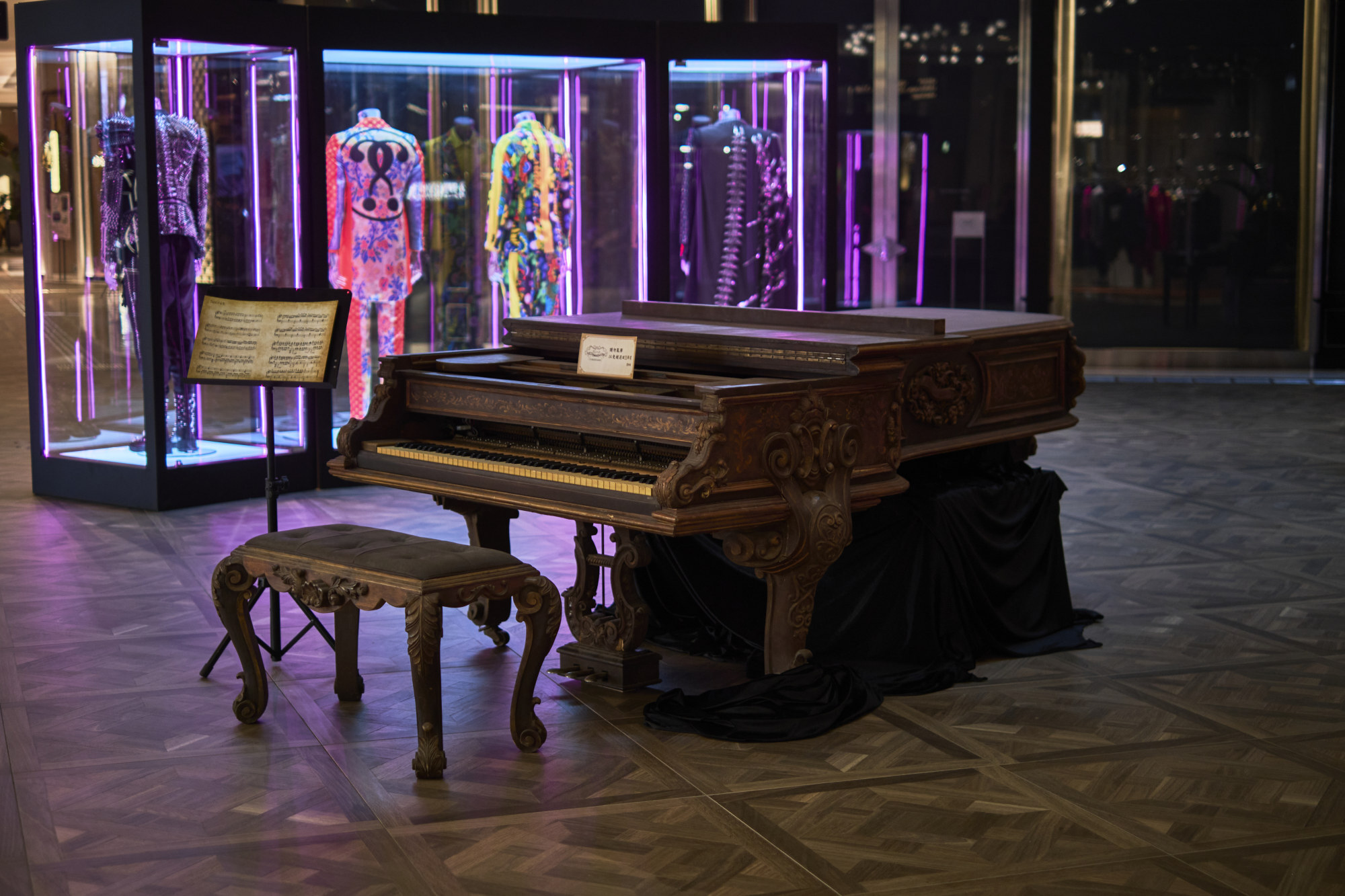 The Jay Chou X Sotheby's collection will be on public exhibition through June 18. The live auction on June 18 will be held at Sotheby's Pacific Place, Hong Kong, while the online daytime sale runs through to June 22.
Want more stories like this? Sign up here. Follow STYLE on  Facebook,  Instagram,  YouTube and  Twitter.

Jay Chou's curation includes costumes from his The Invincible world tour alongside paintings by Pablo Picasso, Gerhard Richter and Jean-Michel Basquiat
The collaboration between the New York-based auction house and the K11 Group aims to cultivate an affinity for fine art and collecting among younger generations